Baseball Picks Daily Fantasy
Expert Advice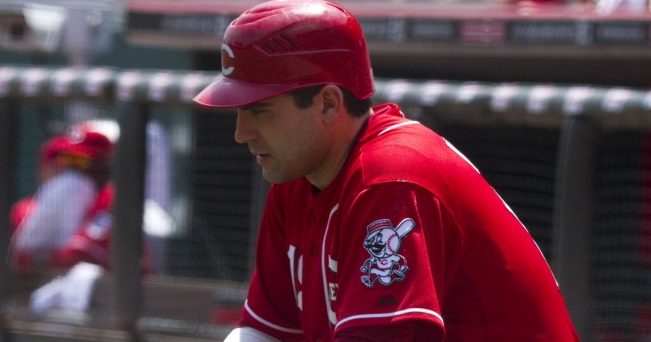 Daily Fantasy MLB Baseball Picks for FanDuel, DraftKings and Draftster 6/2/15
Go ahead and get access to the exclusive projection system that produces these picks. Sign up now and get a free 3 day trial to our lineup construction tool for FanDuel, DraftKings and Draftster.

Pitchers
Johnny Cueto - FD 10700 DK 10400
His strike out numbers don't completely justify the big price tag which is why I have him a little lower on the list. Yes he's facing the crappy Phillies who rank dead last in the league against righty pitching. But Cueto isn't striking out more than a batter an inning this season. The upside for him is he doesn't give up many walks either, allowing him to go longer in games. He's a big favorite to win this game and should be considered in all cash games.
Chris Archer - FD 9700 DK 8900
Almost quietly, this guy is having one of the best pitching (if not the best) performances in all of baseball this season. He's striking out close to 11 batters per nine and limiting the walks. The xFIP is in the mid two's and this dude is just straight chucking. The Angels are one of the worst teams in the league against righty pitching this season as their order really drops off after the first four (or so) spots. They have almost nothing to offer near the bottom of the lineup and pitchers can really cruise through there. Archer's stuff is real and he's putting it all together this season.
Noah Syndergaard - FD 8300 DK 8100
The big talk about Thor last game was the bomb he hit. But that shouldn't overshadow what this long-haired fellow is doing on the mound. He's the real deal and has shown excellent control in his limited time in the majors. The peripherals are fantastic as he doesn't walk anyone. He should be able to further challenge hitters throwing in Petco today against a Padres team showing very little pop. They are in the bottom third of the league against righties and striking out close to 22% of the time in that split.
Clay Buchholz - FD 7900 DK 7000
This is what Brent wrote yesterday and it still applies. So if you thought we were trolling you with the first pick we probably can't convince you otherwise now. Buchholz has been kind of all over the place for going on two years now, but there's actually a lot to like in his peripherals. Pretty much every stat points to the fact that he's just been flat unlucky on BABIP. His K-rate is up (to a very nice 9.25 per 9), the walk rate is down, home runs are down and his strand rate is still slightly below his career average. Put simply: he's pitching better right now than he did when he went 12-1 in 2013 or when he won 17 games in 2010. Remember what we were saying about the uselessness of W/L records? As far as the matchup, the Twins' OPS vs. righties is in the bottom third of the league and their strikeout rate is in the top six. The value upside is there for Buchholz tonight.
Consider C.C. Sabathia
Just killing time until fantasy football season? Fantasy Pros has a pretty cool mock drafting software you can check out!

Catchers
Yasmani Grandal - FD 3300 DK 4400
Disappointed thousands yesterday when he was left out of the lineup for the first game in Coors. Expect him back tonight against the righty David Hale. Last year as a starter, Hale was brutal in walking as many as he struck out. You are going to see a lot of Dodgers in the picks today, though you should know that FanDuel did price correct them some today. Because of the price corrections, it will get cost prohibitive to play a ton of Dodgers unless you are really punting pitching. But Grandal is one of the guys I will try and make work because the rest of the position is so thin.
Jason Castro - FD 2300 DK 3600
Catcher gets pretty weird, pretty quick so I have no problem with you taking the cheap way out if need be. Castro is one of those options. He hits low in the order, though you can say the same for most catchers. He's playing in a power park against a pitcher in Mike Wright who's only striking out 5.5 batters per nine. The whiffs are Castro's biggest issue by far so getting him against weaker arms makes him a bit more viable.
Welington Castillo - FD 2200 DK 2900
Mike Zunino - FD 2300 DK 3300
Both are at or near the minimums and both are better against lefty pitching for their careers. In fact, both guys are well above average hitters against southpaws which is about the only reason I'm writing them up here. Sabathia isn't an ideal guy to target against especially because he's been running bad this season and never issues any walks. The park doesn't help at all either, but like I said before, catcher is super thin so you should get as little money in here as possible if you aren't playing Grandal.

First base
Adrian Gonzalez - FD 4300 DK 5300
Like many of his Dodger brethren, the price has climber for Gonzo. It is getting close to the breaking point, even with the Coors' bump going on here. The power upside is for sure there, and if you find some other cheap options along the way then stacking Dodgers is a viable strategy of course. Gonzo will have a high home run expectation on this slate because of the park. But know you aren't getting him at the insane discount from yesterday.
David Ortiz - FD 2600 DK 4500
Brent put it perfectly yesterday
True FanDuel stories: David Ortiz can be had for the same price as some dude named Charlie Culberson. I'm tempted to just drop the mic now and move on to second base. As we've said plenty and will continue to say until order in the DFS universe is restored, 2015 Papi isn't the same guy he was 10, five or maybe even two years ago. That's ok, because at this price against Mike Pelfrey, you're getting a steal. Our projection system has him as the top value play at the position by a wide, wide margin, because even as his batting average has cratered over the last two seasons, Ortiz is still putting up a .864 OPS against right-handed pitching and walking nearly as often as he strikes out. He's a great play in any format tonight and approaching must-play for me if you're choosing to spend on pitching.
Joey Votto - FD 3600 DK 4700
Though we are targeting Coors when possible today, it's worth it to note Citizen's Bank isn't too far behind Colorado in the power department for lefty hitters. Votto's in a great spot against a very suspect Sean O'Sullivan who strikes out less than five batters per nine and rocks an xFIP in the high 4's. There is almost no chance Votto goes down on strikes and I love his prices for a safe, cash game play that should put up points.
Second base
Ben Zobrist - FD 2800 DK 4200
Buying pretty low on Zobrist all things considered and I like him in cash games for a couple of reasons. He walks almost as much as he strikes out and is above average in both platoons considering he's a switch hitter (though is a little better facing lefties). He hasn't played a ton this season, but has run bad in Babip and faces Alfredo Simon whose xFIP is more than a run and a half higher than his 2.67 ERA. Zobrist hits in the middle of the order and I like his safety on this slate.
Logan Forsythe - FD 2700 DK 2900
This is a DraftKings special. Forsythe typically hits high in the order against lefty pitchers, a platoon he's had a lot of success in during his career. Forsythe owns a 122 wRC+ in his career with an OPS close to .800. That's fantastic considering the cheap price tag on DraftKings. Not as much in play on FanDuel.
Consider Neil Walker and Dustin Pedroia

Shortstop
Starlin Castro - FD 2600 DK 4000
Brad Hand isn't a total abomination, but in Castro you get a shortstop hitting sixth in the order (better than most) who is much better for his career against lefty pitching. Starlin owns a 111 wRC+ and OPS close to .800 in that career platoon. Those numbers are well above average for the position. It's a scarce field today her so getting this kind of production is a certainly a way to go.
Mike Aviles - FD 2400 DK 3400
He's cheap, is hitting near the top of the lineup and faces a garbage arm in Jeremy Guthrie. I'm not going to extol his offensive prowess because dude isn't a great hitter. But I like getting out of the shortstop position cheap and facing the worse arms on the slate. Don't overspend here by any means.
Jimmy Rollins - FD 3100 DK 4300
I think these prices an over overpay especially considering he's been dropped in the order some. I know it's Coors, and I know he donged there last night. If you are getting in Dodgers' stacks then go for it, but in terms of cash game plays, I don't think he's totally worth the price. But I suppose I'd have been remiss to not mention him.

Third base
Justin Turner - FD 2800 DK 4000
Though DraftKings price corrected for the Coors' effect, FanDuel really hasn't on Turner. He's basically a must play on that site with David Hale "hurling" on the mound for the Rockies. He batted second for the Dodgers last night and here's to hoping he does the same tonight against another weak arm. A little pricier on DK, but in play there as well if you aren't spending up on pitching.
Pablo Sandoval - FD 2300 DK 4400
Again from yesterday If you're a little gun shy on Panda and his .374 slugging percentage I get it. The projection system just wants you to know that it's really geeked about all these bargain-bin prices on dudes hitting in the middle of the order against Mike Pelfrey. Sandoval's performance has been stunted this season by a dramatic rise in ground ball rate and pop ups. It typically takes a while for those numbers to normalize, so there's good reason to believe improvement is imminent. More than anything, though, what we like here is the fact that Pelfrey (and his 4.52 xFIP) is overdue for a bruising. This is only a FanDuel play, for less, I'd take Turner on DK.
Lonnie Chisenhall - FD 2500 DK 3900
Jeremy Guthrie is one of the worst pitchers in all of baseball that has a steady gig. Dude's xFIP is in the mid 5's and he's basically given up trying to strike opposing batters out. Chisenhall is a nice off-board play on this slate.
Outfield
Joc Pederson - FD 4000 DK 4600
Andre Ethier - FD 3100 DK 4000
Big starts yesterday but the price climbed some overnight so like many of the other LA dudes, you aren't getting them for free at Coors. But you can still keep them in mind, especially Pederson who will have great value hitting in the leadoff spot. Again, this is a closer decision than yesterday even with the garbage arm on the mound because the price is up there. Not automatics for me on this slate, but
Jay Bruce - FD 3100 DK 4500
Really like his power upside in this game. Bruce's big issue is of course the strikeout, something he does in bunches. But that expectation diminishes against a guy like O'Sullivan. And what's left is a great hitter's park that boosts power to lefty hitters. Bruce is in a really great spot at midrange prices.
Hanley Ramirez - FD 3700 DK 5100
Mookie Betts - FD 3100 DK 4600
As we've already covered, Big Pelf has big problems on the mound. He isn't as good as that sub 3 ERA and has almost nothing in the way of swing and miss stuff. These guys, hitting at the top of the lineup have a lot to offer considering you are getting them in a park that helps turn easy balls into hits and are coming cheaper on FanDuel. DraftKings is a different story.
If you are looking to bargain hunt then consider Brandon Guyer and Melky Cabrera
Be sure to try out a free 3-day trial to the projection system that helps produce these picks for the MLB! And check out our free MLB ebook below.
FREE EBOOK
SECRETS TO CRUSHING DAILY FANTASY FOOTBALL!
DON'T SET ANOTHER LINEUP BEFORE YOU READ THIS BOOK.