Baseball Picks Daily Fantasy
Expert Advice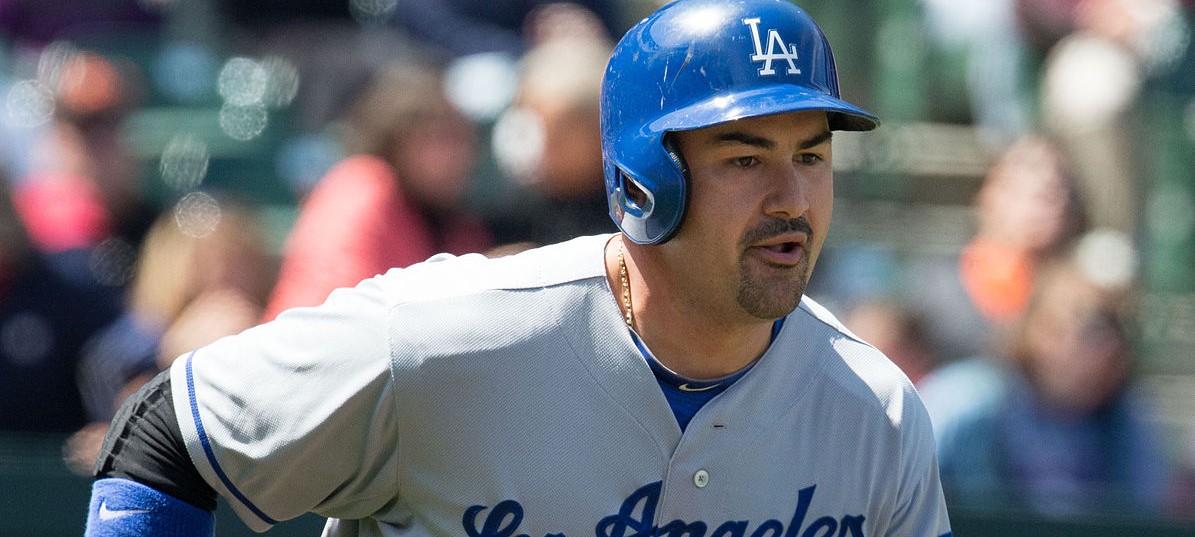 Daily Fantasy MLB Baseball Picks for FanDuel and DraftKings 7/6/15
Go ahead and get access to the exclusive projection system that produces these picks. Sign up now and get a free 3 day trial to our lineup construction tool for FanDuel, DraftKings and Draftster.

Pitchers
Carlos Carrasco - FD 9700 DK 10200
Our system isn't crazy high on him today though I think it is underrating his skill set and his emergence this season as a legit ace. Carrasco's numbers are outstanding so far as he's striking out more than a batter an inning and walking less than two per nine. The xFIP sits at a fantastic 2.69 oh yeah and there was that whole almost-no-hitter from last time around. Today he faces an Astros team striking out almost 25% of the time against righty pitching. They rank in the middle of the league in team wOBA in that platoon. Facing Keuchel so the win expectation is diminished some, but Carrasco is dealing this season.
Jon Lester - FD 8700 DK 9000
It's easy to hate Lester because he's either a "really has it going" or "puts you on suicide watch" type arm with very little in between. You can typically know pretty early in an outing whether you can keep watching or just shut the television off and close out your active leagues. But that kind of volatility has kept his price low while on the whole his numbers look good this season. He has a 4:1 K:BB ratio and a 3.15 xFIP on the season. The Cardinals are a middle of the road team against lefties with a couple of guys at the top of the order who really struggle in that split. We can hate the guy, but I like the price on him.
Strongly consider James Shields
A note about Chris Sale. I know the dude's been the second coming of late. But the Blue Jays are a top team against lefties and the park stinks for pitchers.
Just killing time until fantasy football season? Fantasy Pros has a pretty cool mock drafting software you can check out!

Catchers
Yasmani Grandal - FD 3200 DK 4200
It's a stack the Dodgers kind of day. I'll save dispense my Sean O'Sullivan hate out in doses over the course of this picks writeup, but let's just start off by saying that he stinks. Grandal's been money against righty pitching over the last two seasons. He is walking almost 14% of the time in that split to go with a .832 OPS. He trends toward the top half of the order (mostly) but even from say, the seven spot, you can get his price in on this matchup.
Jonathan Lucroy - FD 3300 DK 4000
Matt Wisler's ERA looks good on paper but believe me, this dude's walking the luck tight rope for sure. He isn't striking anyone out and has a small sample size xFIP close to five. Lucroy continues to hit second for the Brewers though his biggest issue this season is the power, or lack thereof. His ISO's dropped off a cliff as he's seen a dramatic dip in his flyball rate. I'm still willing to buy him on the lineup placement and some on the past history. But there are definitely some concerns here.
Consider Salvador Perez


First base
Adrian Gonzalez - FD 3000 DK 4700
Did I mention we are going to run some Dodger stacks today? There are a couple of reasons for this. For a guy like Gonzalez, the FanDuel price has dropped to a crazy cheap level. It's closer on DraftKings though he's still in play because of the matchup. Sean O'Sullivan strikes out less than four and half batters per nine and walks close to three. Those numbers are pretty gross for a regular starting pitcher. Gonzalez had a down couple of months but the power's come back of late. Check the status of his hand today, but if he's in the lineup then he should be in yours.
Jose Abreu - FD 3800 DK 5400
His price has come up lately after sitting in the bargain bin for quite some time. But he's hit safely in eight of his last ten games with some power in there to boot. He's walking a bit less this season, but for his short career has crushed lefties with a 1K OPS in that split. Today he faces Mark Buehrle (garbage) in the Rogers Centre, one of the best hitter's parks in all of baseball. Abreu isn't quite the deal as from earlier in the week and over the last month or so. But this is a choice matchup for the guy.
Consider Lucas Duda
Second base
These picks are going to look awfully similar to yesterday's.
Robinson Cano - FD 2900 DK 4300
I'm for sure running out ways to say it, but Cano is still a bargain. After suffering through a catastrophe of an early season, he's just recently begun turning it around. The last two weeks or so have seen him put up a .900 OPS with three home runs. It doesn't mean he's fixed. But it also means he's probably not completely broken. Continue to buy at these prices (especially the FanDuel tag) considering it's greatly depressed thanks to the aforementioned early season issues. He's still hitting third in the lineup and today faces Alfredo Simon, a low K, average pitcher.
Brian Dozier - FD 3500 DK 4500
Dozier's been money the last two seasons against lefty pitching. His .831 OPS and .359 wOBA rate very high among second basemen in this split. Just like yesterday, I like Cano better for the prices, but if you aren't spending a ton on pitching then fixing in Dozier's prices isn't too tall an order. Hitting leadoff with a power and speed combo is a nice deal against Wei Yin Chen. Chen's worse against righties for his career, but isn't exactly a pushover. He's just an average pitcher and you are gettin Dozier at a relative value today.
Consider Howie Kendrick
Shortstop
Sweet, another day of shortstop looking terrible.
Asdrubal Cabrera - FD 2700 DK 3500
He's not a good hitter, but the Rays like to hit him near or at the top of the order so he gets the nod here as long as he's in the top three or so. Asdrubal is a guy who puts on a major league uniform everyday and takes the field. And that's about all of the superlatives I can muster for the guy. I suppose he's been bit a little by the BABIP this season. Though that doesn't fully explain his issues. But again, this is shortstop and we take the guys who stand to get the most plate appearances coming cheap.
Ian Desmond - FD 2200 DK 3700
Just an upside play and nothing really more. Desmond's primary issue is the strikeout, something he does in abundance. So I like to grab him here and there when he's facing low K pitchers. Anthony DeSclafani is one such guy, striking out about 6.5 batters per nine. Again, this is just a GPP play and nothing more.
Consider Starlin Castro
Third base
Mike Moustakas - FD 2600 DK 3800
Probably going cheap at third today. And Moustakas offers just that opportunity. I love how he's cut down on the K's this season, taking it down to a 10.7 K% (from a career 15.8%). That's a significant reduction and it's helped get that OPS up close to .800 on the season. He has a 125 wRC+ this year and is facing a weaker arm in Alex Colome. I don't love the ballpark so he gets knocked down a few points there. But this is a tougher position almost daily. Moustakas gets money in cheap for a dude hitting in the two hole.
Kyle Seager - FD 2500 DK 4100
Whenever I write about Cano, Seager doesn't seem too far behind. The considerations are often the same and the prices seem to follow suit. I've said it over the last couple of days, but this is a guy with a lot of career success against right handed pitching. Just over the last two seasons he's put up a .353 wOBA and mid .800's OPS. That's all while spending half his time hitting in a pitcher's park. Alfredo Simon's been tagged by lefty bats this season as they're rocking more than an .800 OPS against him.
Strongly consider Trevor Plouffe
Outfield
Joc Pederson - FD 3300 DK 4000
Yasiel Puig - FD 3300 DK 4300
So about Sean O'Sullivan, dude rocks an xFIP close to five on the season which amazingly isn't as bad as his ERA. So in some ways you can say he's gotten unlucky. But even a little luck wouldn't take this guy out of the pitching dregs. As long as they are in the lineup, both of these guys are rolling for me in cash games and GPPs. Puig's handled righty pitching over the last two seasons with an .876 OPS and .386 wOBA. The righty on righty thing doesn't bother him a bit. As for Pederson, well he's right there with Puig. Nearly identical numbers against righty pitching. Both of their price tags are on the lower side for each site. Love the salaries and the matchup here. Play without hesitating.
Alex Gordon - FD 2200 DK 3900
He's fared well against right-handed pitching over the last two seasons with an OPS close to .800 and a 123 wRC+. Gordon hits a little lower in the Royal lineup than I would like but Alex Colome has some pretty terrible peripherals on the season. Dude's striking out less than six per nine to go with a mid 4's xFIP. Gordon's coming at the minimums on FanDuel and cheaper on DraftKings in spite of putting together a decent year so far.
Avisail Garcia - FD 2600 DK 4200
Have you seen what this guy's done against lefty pitching over the last two seasons? I mean there is some luck involved but his .908 OPS and .389 wOBA over more than 100 plate appearances against lefties has me liking this matchup against Buehrle quite a bit. I know the sample size is smaller, and the BABIP is high but he's show the ability to handle southpaws. A little off the board, but nice value.
Consider cheaper options like Andre Ethier and Angel Pagan
Be sure to try out a free 3-day trial to the projection system that helps produce these picks for the MLB! And check out our free MLB ebook below.
FREE EBOOK
SECRETS TO CRUSHING DAILY FANTASY FOOTBALL!
DON'T SET ANOTHER LINEUP BEFORE YOU READ THIS BOOK.