Baseball Picks Daily Fantasy
Expert Advice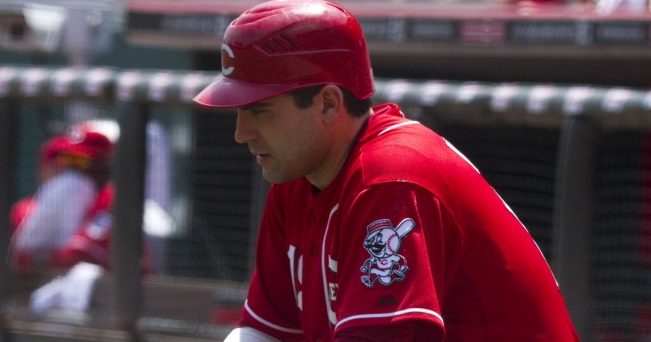 Daily Fantasy MLB Baseball Picks for FanDuel, Yahoo, Victiv and DraftKings 7/24/15
Full disclaimer - this is a massive slate, and there's no way I could ever possibly list every decent play today. So, I'll do my best in highlighting whom I believe to be the elite plays. If you want the rest? Go ahead and get access to the exclusive projection system that produces these picks. Sign up now and get a free 3 day trial to our lineup construction tool for FanDuel, DraftKings and Draftster.

Pitchers
There's a pile of great pitching today, and no one will blame you if you play Scherzer against the Pirates, or Archer against the ever striking out Baltimore Orioles.
Corey Kluber - FD 11000 DK 11500 Victiv Yahoo
Opponent- CWS (Quintana) L Park- @Cle
Kluber has been one of the unluckier aces this year. And he is an ace. His 10.15 K/9 and 1.85 BB/9 prop up his 6th best in the majors 2.71 wOBA. He's a monster. His 5 wins and 3.38 ERA do absolutely zero justice to what he can do for you, and while they don't depress his price that much, it's enough to make him an excellent points per dollar buy for your 50/50s and double ups. Today, he'll get a very nice match-up as well. The White Sox have the 6th lowest wOBA against right handed pitching in the majors, and while Quintana won't be a push-over for the Indians, I still like Kluber for safety here.
Michael Pineda - FD 9600 DK 9000 Victiv Yahoo
Opponent- Min (Hughes) R Park- @Min
So, I recommended Pineda in his last start, and he was God awful. I get it. But, there's still a lot to love here. Pineda is just a hair behind Kluber on the league's xFIP list, and with a strikeout and inning and pinpoint control, he should be able to handle the Twins. While the Twins aren't as good a match-up as the White Sox (they're the 10th worst team in the league vs. RHP), they're plenty bad, and their starter is noticeably worse than Jose Quintana. Phil Hughes is giving up hard hit balls and striking out no one, and the Yanks should be able to make him pay for his pitch-to-contact-and-pray approach.
Andrew Cashner - FD 7300 DK 7200 Victiv Yahoo
Opponent- Mia (Haren) R Park- @Sd
Cashner's game log looks a little weird due to rain-outs and what not, but I'll catch you up on what you missed. Before it started raining in his last start, Andrew Cashner had been spitting hot fire, recording eight strikeouts over 4 2/3 while allowing just an unearned run. He's been a little bit up and down, but when the stuff is there, he can absolutely light up the fantasy scoreboard. Tonight he'll face the mediocre Dan Haren and the Marlins - owners of the majors' 5th lowest wOBA against right handed pitching. And this one is in Petco, which should depress the Marlins hitters even further. Is this a 50/50 or double up play? No. But in a big tournament, he could be the lightning-in-a-bottle play that lets you pay up for hitting while everyone else pays for studs.
A crazy, off-board punt? Patrick Corbin. He was a good pitcher before he got hurt, and has a 3.51 xFIP through 3 starts. While the Brewers have a bunch of righties in the heart of their lineup, they've still managed just the 6th worst wOBA against left handed pitching this year. Just sayin'.

Just killing time until fantasy football season? Fantasy Pros has a pretty cool mock drafting software you can check out!

Catchers
Stephen Vogt - FD 2700 DK 3500 Victiv 4100 Yahoo 17
Opponent- SF (Peavy) R Park- @SF
Vogt's price has fallen off of a cliff recently, and, well, so had his performance. But with 3 solid games in his last 7 (including a home run), I think he makes for a very interesting upside play on these prices. The man has a .938 OPS against right handed pitching this season, and 14 homers. That's plenty of upside for any position. For a $2,700 catcher? Great spot. He'll also face Jake Peavy, whose 4.85 xFIP in 27 IP this season is an embarrassment.
Salvador Perez - FD 2200 DK 3400 Victiv 4600 Yahoo 12
Opponent- Hou (Kazmir) L Park- @KC
A minimum priced 25 year old catcher with a lifetime .800 OPS against left handed pitching? Why not? Kazmir is good and all, but this is a pretty solid way to escape a bad position cheaply and pay up elsewhere. I highly doubt Perez goes off for a monster game, but stranger things could happen than a pitcher getting roughed up in his first start for a new team.
Jonathan Lucroy - FD 3200 DK 3500 Victiv 4900 Yahoo 11
Opponent- Ari (Corbin) L Park- @Ari
Lucroy has had an awful season, sure. But if you squint a little bit you can still see the guy who has a career .858 OPS against left handed pitching for his career. He's not a guy that you'll play in 50/50s because he's too expensive relative to cheaper guys with better match-ups, but I think he's an interesting play if you want to try and stack a few Brewers against the returning Patrick Corbin. I'm sort of a Corbin believer, by the way, but pitching in the desert is no picnic, and Lucroy could have a nice one here.
First base
Joey Votto - FD 4500 DK 5700 Victiv 5700 Yahoo
Opponent- Col (Butler) R Park- @Col
It might be tough to afford Votto today with all of the expensive pitching, but if you can? Hoo boy. Votto is back to full destruction mode this season - putting up a .961 OPS against right handed pitching of all stripes. I mention the "all stripes" part because this is quite literally a dream scenario. Eddie Butler would have the league's worst xFIP, but he's been so bad that he doesn't have the innings to qualify. He has more walks than strikeouts this season. And did I mention this game is in Coors? I'm literally embarrassed by this mismatch. It's like when I play my kid's friends in soccer. Let's just move on.
Brandon Belt - FD 3100 DK 4000 Victiv 4700 Yahoo
Opponent- Oak (Chavez) R Park- @SF
Belt's a guy that our projection system just loves recently. If it could speak, I would run for the hills, because it would mean we had accidentally programmed the singularity. But if it could talk, it would say something like, "Belt is underpriced and underrated because he's so weird. He strikes out a ton, but check it, mon - he's got the highest line-drive rate in the majors, and he hasn't hit a single infield fly ball all season!" It'd go on, but I'll spare you its bad Jamaican accent. Belt's not a classic beauty from the 1B spot, but he does have a .910 OPS against right handed pitching this season, and that's a damn fine number for $3,100 on FanDuel. Chavez is a good pitcher, but I still like Belt as a highish upside Votto fade.
David Ortiz - FD 3300 DK 3700 Victiv 5400 Yahoo 18
Opponent- Det (Verlander) R Park- @Bos
Is there anything sadder than an elite pitcher completely losing their stuff? That's what's going on with Mr. Justin Verlander. If he was bad last year, he's an abomination this year - surrendering 2.12 long balls per 9 innings, walking more guys than he has since 2008, and posting the worst strike out rate of his career. Meanwhile, it looks like Ortiz is going to be able to put up a .900 OPS against righties until he's in a wheelchair. Love this as an upside play, and I think it's plenty safe for double ups and 50/50s as well.
Second base
Howie Kendrick - FD 2900 DK 3400 Victiv 4700 Yahoo 14
Opponent- NYM (Niese) L Park- @NYM
The token righty at the top of the Dodgers lineup, Kendrick is the one Dodger who should be poised to take advantage of Niese's dramatic split in performance vs. right and left handed batters. Niese has allowed an OPS nearly .200 points higher against righties this season, and Kendrick looks like the safest play at a pretty terrible position tonight. I'll play him in any format, even if he doesn't have the classic upside profile.
Brandon Phillips - FD 3200 DK 4400 Victiv 4900 Yahoo
Opponent- Col (Butler) R Park- @Col
Kind of an odd rec, since Phillips has been so much better against left handed pitching during his career. So what's up with me, then? Well, Eddie Butler and Coors really are the great equalizers. While Phillips has lost a little of his home run power, Eddie Butler has such terrible stuff that it really shouldn't matter. I'll go ahead and call this a pure upside play, though, since it's odd to go against an older player's established platoon splits. Still, the price is right, and this could be a big game for him.
Also considered: Ben Zobrist, but not really. He's basically the same guy as Kendrick from a fantasy perspective, and I just like Kendrick's spot better. But a lot of folks will, so grabbing Zobrist could help you go against the grain.
Shortstop
Jhonny Peralta - FD 3300 DK 4600 Victiv 4700 Yahoo 15
Opponent- Atl (Banuelos) L Park- @Stl
The man with the oddly spelled first name is second only to Troy Tulowitzki in wOBA this season, and you can get him for $1,200 less than the Colorado slugger. Peralta's been .050 OPS points better against left handed pitching over the course of his career, and he'll be facing the talented but unpolished Manny Banuelos today. At such an awful position, you could do a lot worse.
Brad Miller - FD 2200 DK 3000 Victiv 3800 Yahoo 8
Opponent- Tor (Hutchison) R Park- @Sea
If you don't go with Peralta, it's a day to go cheap at shortstop, plain and simple. Miller's season line is nothing to write home about, but he's got more going for him than the average fantasy player knows. He's got a .782 OPS against right handed pitching this season, and his 8 homers and 10 steals through more than half a season speak to a level of upside that most shortstops can't boast. And for the minimum salary against a non-ace? I like it.
Also considered: Jimmy Rollins, Erick Aybar.

Third base
Kyle Seager - FD 2800 DK 3900 Victiv 4900 Yahoo 14
Opponent- Tor (Hutchison) R Park- @Sea
Seager has been sort of a forgotten man for many this season, and I'm not totally sure why. He's basically the same player he was during his 25 homer season from last year, and while he's running a little less, not much else has changed other than some bad BABIP luck. Seager's been .111 OPS points better against right handed pitching during his career, and he'll square off against Drew Hutchison tonight. Hutchison has been better than his ERA suggests, but he's not a guy who should scare you on a day with this many aces.
Luis Valbuena - FD 3100 DK 3800 Victiv 4400 Yahoo 16
Opponent- KC (Guthrie) R Park- @KC
The surprising Luis Valbuena cuts a very odd profile. His power is way up, but his overall offensive production is down. The culprit? Ridiculous BABIP luck. His .201 number is .060 points off of his established career levels, and if that were where it ought to be, he'd be putting up a monster. So why the intense love for him tonight? Jeremy Guthrie. Guthrie has the dubious honor of being one of three pitchers in the majors with an xFIP higher than his K/9. Upside through the roof, here.
Chase Headley - FD 2400 DK 3300 Victiv 4800 Yahoo 14
Opponent- Min (Hughes) R Park- @Min
Headley is on a modest little tear recently, with a double in three of his last four games. The switch hitting Headley has been better against right handed pitching over the course of his career, and his greatest weakness (striking out) is mitigated by Phil Hughes' sad little 5.24 K/9. This is a nice way to go cheap if you spend up on one of the big pitchers today.
An interesting punt: Jacob Lamb.
Outfield
Marlon Byrd - FD 3100 DK 4300 Victiv 5200 Yahoo
Opponent- Col (Butler) R Park- @Col
Billy Hamilton - FD 3400 DK 4700 Victiv 5100 Yahoo
Opponent- Col (Butler) R Park- @Col
Jay Bruce - FD 4100 DK 5100 Victiv 5500 Yahoo
Opponent- Col (Butler) R Park- @Col
Love any of these three against the trash-man, Eddie Butler. I like Byrd and Hamilton because you can play them cheaply with expensive pitching, but Bruce undeniably has the most upside of the bunch.
Matt Holliday - FD 3400 DK 4600 Victiv 4900 Yahoo 15
Opponent- Atl (Banuelos) L Park- @Stl
He hasn't been a big upside threat this season (this week's homer notwithstanding), but what he lacks in upside, he makes up for in floor. The man is a straight up professional hitter, and he's got the highest walk rate and OBP of his career. Against the raw and unfinished Banuelos, I suspect he'll have a fine if unspectacular day. Delightful cash game play.
Josh Reddick - FD 2800 DK 3700 Victiv 4100 Yahoo 15
Opponent- SF (Peavy) R Park- @SF
Say what you will about Reddick, but the man still has an .896 OPS against right handed pitching this season in spite of whatever cruelties have been perpetrated upon him by lefties. I wrote it before, but Peavy just isn't a major league quality pitcher at this point in his career. Without the stuff of his youth, Reddick could put a ball in the seats today.
Yasiel Puig - FD 3200 DK 3600 Victiv 4900 Yahoo 16
Opponent- NYM (Niese) L Park- @NYM
The Cuban sensation has put up an OPS .140 points higher against left handed pitching over the course of his career, and I've already given you the case against Niese. Love Puig here. Oh!
If he plays, Scott Van Slyke could be pretty fun. Through 282 PA against left handed pitching, Scott Van Slyke has a .903 OPS and 15 homers. He's an animal against southpaws, and he'll face the deteriorating Jon Niese. Great upside spot if you want to take a stab.
Be sure to try out a free 3-day trial to the projection system that helps produce these picks for the MLB! And check out our free MLB ebook below.
FREE EBOOK
SECRETS TO CRUSHING DAILY FANTASY FOOTBALL!
DON'T SET ANOTHER LINEUP BEFORE YOU READ THIS BOOK.