Hockey Picks Daily Fantasy
Expert Advice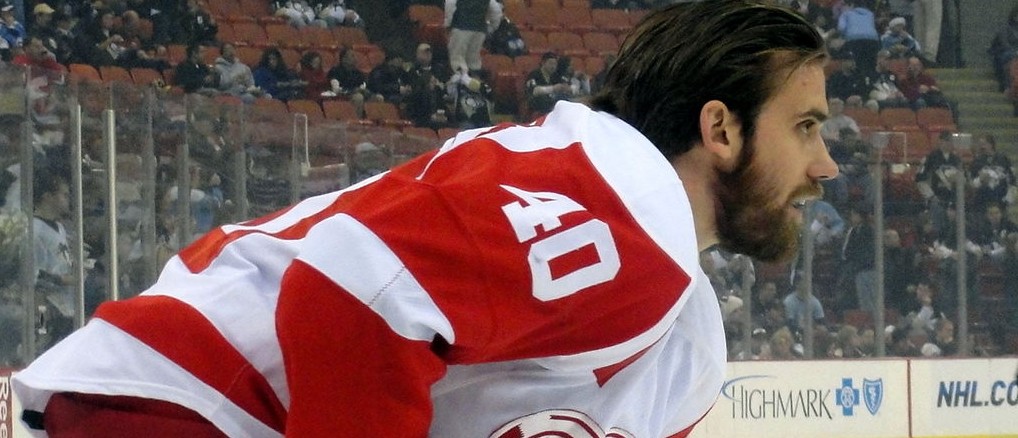 Daily Fantasy Hockey Picks for DraftKings and FanDuel - 10/10/15
The NHL season is here and we'll be bringing you picks 3-4 days a week for the bigger slates to start. We are also beta-testing a new NHL projection system.
Playing other daily fantasy sports like NFL, MLB or NBA. Go ahead and get access to the exclusive projection system that produces all of our picks. Sign up now and get a free 3 day trial to our lineup construction tool for FanDuel, DraftKings, Starsdraft and Draftpot.
Here we go! Hockey is officially back tonight with Hockey Night in Canada and a close to full slate of 13 games. The Tampa Bay Lightning and Buffalo Sabres will play the only afternoon game of the day so we will be concentrating on the night slate that begins at 7:00 PM ET. Teams playing in back to back games include DET, NJ, NYI, NYR, & TOR. It will also be TOR, NYR & CHI's 3rd game in 4 nights. This is a trend I will be tracking all season as the perception is that teams will play tired, especially when the 3rd game in 4 is a road game.
The first thing to know when playing DFS hockey is that choosing your goalie is very important. In most cases, especially cash games, it is smart to pay up for the best goalie who is the biggest favorite to win on any given night. If you are going to play multi lineups in GPP formats you can start to stray away from the top guys and pick some lower end goalies and stack your forwards and defense. Another thing I watch closely when looking for value picks in DFS hockey is to watch the line combinations as new guys jump up the depth chart and start playing with superstars. The pricing on these players doesn't catch up fast enough and close to minimum priced players can be found nightly with plenty of upside.
The two sites I will be making picks for will be DraftKings and FanDuel. Here is the breakdown of the points for each site:
DraftKings:
Goal(3 Pts)                                                   Goalie Win(3 Pts)
Assist(2 Pts)                                                 Goalie Save(.2 Pts)
Shot(.5 Pts)                                                  Goal Against(-1 Pt)
Short Handed Point Bonus(1 Pt)             Shutout Bonus(2 Pts)
Shootout Goal(.2 Pts)
Hat Trick Bonus(1.5 Pts)
Blocked Shot(.5 Pt)
Fanduel:
Goal(3 Pts)                                                    Goalie Win (3 Pts)
Assist(2 Pts)                                                 Goalie Saves(.2 Pts)
+/-(1 Pt)                                                        Goal Against(-1 Pt)
PIM(.25 Pts)                                                Shutout Bonus(2 Pts)
Power Play Point Bonus(.5 Pts)
Shot(.4 Pts)
There is no difference in goalie scoring between the two sites but there is a significant difference in forward/defense points. On DraftKings you get awarded points for short hand points, blocks, shootout goals, and can receive a hat trick bonus. FanDuel has none of these categories but awards powerplay points, +/-, and penalty minutes. More than anything this affects how I choose my defense. On DraftKings I look for defense who block a lot of shots while on FanDuel I really concentrate on +/- more than anything as it is worth 1 point either way.
GOALIES
Pekka Rinne - Nashville Predators **LIKELY**
DraftKings - $8,100 FanDuel - $9,200
If you are paying up for goalie tonight, Rinne comes in as a -190 favorite vs. a defensive lacking Oilers team. Nashville is a very defensive minded team and should be able to keep Edmonton below the 25 shot mark. They have had a day off after winning their home opener so they should be fresh for this one. Edmonton continues its road trip to start the season and might not have the freshest legs coming into Nashville. He is safe in all formats.
Petr Mrazek - Detroit Red Wings @ CAR *Confirmed Starting*
DraftKings - $7,000 FanDuel - $8,100
Jimmy Howard picked up the win on Friday night in the first of back to back games and now it will be Mrazek's turn. The Red Wings come out of the gate on fire to start the season and will look to ride the momentum into Carolina where they are -125 favorites with an over/under of 5. He presents nice value early in the season which should aid in getting some big name forwards in your lineup.
CENTER
Henrik Zetterberg - Detroit Red Wings - @ CAR
DraftKings - $6,500 FanDuel - $7,100
I am keeping Zetterberg in my top spot again tonight after his 3 assist effort against Toronto last night. The top line of Zetterberg, Abdelkader, and Larkin gelled really well in their first game together and they should be able to ride the momentum into Saturday night. His price went up $300 on DK but remained the same on FD.
Tyler Seguin - Dallas Stars @ COL
DraftKings - $8,000 FanDuel(RW Only) - $8,600
He didn't get on the score sheet in the Stars first game but should get on track in Colorado Saturday night. The game is a pickem and Seguin has recorded 10 points in 10 career games vs. the Avs. Both teams can put up goals in a hurry making this a good game to target and Seguin makes a great start to your GPP lineups as his price is on the high end.
Also Consider Evgeni Malkin - Pittsburgh Penguins(DK-$7,000 FD-$8,400)
Special Offer
DraftPot has a $100K Guaranteed contest for NFL's Week 5. Sign up and deposit with the promo code "DFSR" to get 100% matching bonus up to $1000. Plus, first time depositors get a free entry to their $10K contest. Oh, and if you sign up through our link we'll throw in a free month of our NFL projections which now include a Draftpot Lineup Builder. That's value baby! Click the banner below.

WINGERS
Patrick Kane - Chicago Blackhawks vs. NYI
DraftKings - $7,500 FanDuel(RW) - $8,400
Another player I am going to stick with for a second day in  a row. Kane is $1200 less than top priced Ovechkin and presents about same upside on Saturday. Kane scored 2 goals on 5 shots Friday including the OT game winner. Look for much of the same as both teams play each other on back to back nights.
Patrick Sharp - Dallas Stars @ COL
DraftKings - $6,100 FanDuel(RW) - $7,200
Traded to the Stars in the off season to help bolster the scoring. He is playing alongside Jason Spezza and Valeri Nichushkin and should be able to get things rolling in Colorado, a game that will be a pickem. The Avs allowed 5 goals in their opening game.
Joonas Donskoi - San Jose Sharks vs. ANH
DraftKings - $2,800 FanDuel(LW) - $3,300
He comes in near minimum price on both sites and is playing left wing on the Sharks first line with Pavelski and Thornton. He scored a goal in his first game on 2 shots and was also a +3, which is a bonus on FanDuel. The Sharks have another matchup vs. a division rival to start the season so look for them to be near the top of their game Saturday night.
Jamie Benn - Dallas Stars @ COL
DraftKings - $7,300 FanDuel(LW) - $8,300
Another Dallas Star. This is shaping up to be my #1 stack for the night and hoping it can reach the level the Red Wings stack did Friday night. If you are not comfortable stacking the Stars on the road make sure you get some exposure as the Avs allowed 30 shots in their first game and didn't look Sharp to start the year.
Also Consider - Filip Forsberg - Nashville Predators (DK-$6,100 FD-$6,300)
DEFENSE
Kris Letang - Pittsburgh Penguins @ ARI
DraftKings - $6,000 FanDuel - $6,100
If you are paying up for a D man on Saturday Letang makes a great upside play. He recorded 8 shots and blocks in the Penguins opening 3-0 loss. There won't be very many games where teams can shutout the Pens strong lineup and Letang will be involved in the scoring when they do strike. He plays a high percentage of the power play is their top D man.
Marc Edouard Vlasic - San Jose Sharks vs. ANH
DraftKings - $3,400 FanDuel - $3,800
He is very cheap and plays on the Sharks 2nd D pairing and gets a share of the power play time as well. He opened the season with 2 assists, 3 shots and a +1 vs. the Kings. He presents a nice salary relief to help fit in the high priced forwards.
Also Consider - Duncan Keith - Chicago Blackhawks (DK-$5,000 FD-$6,000)
Love what you read, and hungry to learn more about putting together winning daily fantasy football lineups? Check out our FREE eBook by getting a copy below. Want to cut out the research, and just get the best plays? Grab a free 3 day trial of our projection system, on us!
FREE EBOOK
SECRETS TO CRUSHING DAILY FANTASY FOOTBALL!
DON'T SET ANOTHER LINEUP BEFORE YOU READ THIS BOOK.