Hockey Picks Daily Fantasy
Expert Advice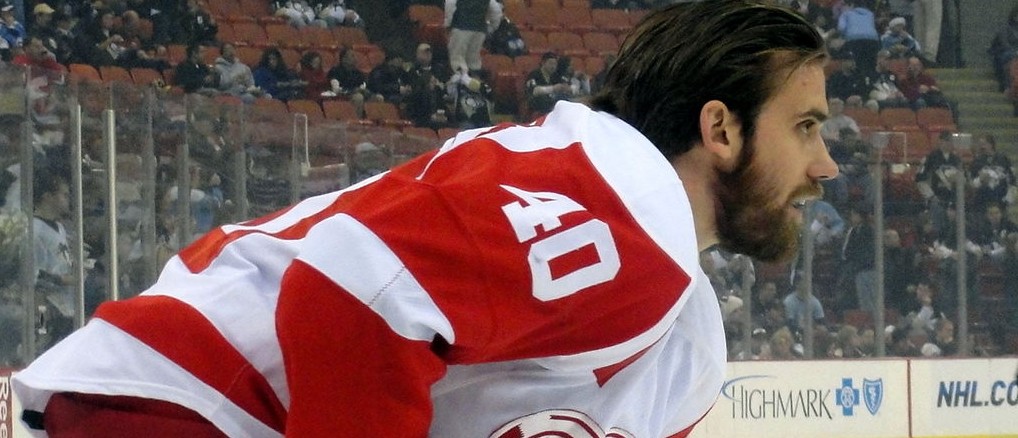 Daily Fantasy Hockey Picks for DraftKings and FanDuel - 11/06/15
The NHL season is here and we'll be bringing you picks 3-4 days a week for the bigger slates to start. We are also beta-testing a new NHL projection system.
Playing other daily fantasy sports like NFL, MLB or NBA. Go ahead and get access to the exclusive projection system that produces all of our picks. Sign up now and get a free 3 day trial to our lineup construction tool for FanDuel, DraftKings, Starsdraft and Draftpot.
Welcome to the daily fantasy hockey picks article for DraftKings and FanDuel for Friday, November 6, 2015. We have a short slate of games(6) tonight and will have fewer value options meaning a more balanced approach might be the way to go tonight. We are now a few weeks into the season and most teams have played around 12 games so far. There are some advanced stats that I am going to start to incorporate into my analysis each night and I want to go over what the stat is and how it can be predictive in fantasy hockey.
The first stat I am going to start using is iCorsi/60 or CF/60. Corsi has been used in hockey as a proxy for puck possession as their currently is no metric available to track a player or teams actual possession time. The NHL has tested technology that will soon be incorporated but for now Corsi will have to do. It measures a player or teams shot attempts during a game. A Corsi event during a game can be 1 of 3 things. A shot on net, a shot that misses the net, and a shot that is blocked. On the team level it is measured as Corsi For and Corsi Against or more commonly as CF%(Corsi For/(Corsi Frr + Corsi Against)). For team purposes we are looking for teams above 50%. On the player level we will be using CF/60 which gives us a look into how much an individual player is attempting shots. We are looking for players who are attempting above average(approx. 10 CF/60) Corsi events per 60 minutes of ice time.
Tonight I will also be including DraftPot salaries to the article and picks. Lets dig in to the matchups on Friday and find some players that are going to help us cash in daily fantasy games.
GOALIES
Corey Crawford - Chicago Blackhawks @ NJ *PROBABLE*
DraftKings - $7,800 FanDuel - $9,100 DraftPot - 4.46 DPPG
The Hawks are favorites on the road in New Jersey Friday in a projected low scoring game. He is 6-3-1 with a .924 save % on the season but should only be used in GPP formats as the Hawks are 1-4 on the road this year.
Kari Lehtonen - Dallas Stars @ CAR *PROBABLE*
DraftKings - $6,700 FanDuel - $8,000 DraftPot - 3.30 DPPG
Great option in any format on Friday in a road game in Carolina. The Stars are -135 favorites and the top team in the Western Conference. Carolina is ranked in the bottom of the league in offense and defense presenting a great opportunity for a Stars win.
Also Consider - Frederick Anderson - Anaheim Ducks vs. CBJ
CENTER
Henrik Zetterberg - Detroit Red Wings @ TOR
DraftKings - $6,900 FanDuel - $7,100 DraftPot - 3.45 DPPG
I can't seem to get enough of Zetterberg in fantasy hockey this season. He has been extremely consistent and his price never goes up. The Red Wings are in a terrific matchup Friday as the Leafs have allowed over 3 goals per game. He as a great floor for cash games and a nice ceiling on Friday for GPP's.
Evgeni Malkin - Pittsburgh Penguins @ EDM
DraftKings - $7,200 FanDuel - $8,500 DraftPot - 3.75 DPPG
The Penguins have won 5 straight games and they haven't been at their best yet. Malkin has 10 points in their first 12 games and is averaging 11.9 CF/60. The Pens head to Edmonton Friday for a game vs. the Oilers who are giving up over 3 goals per game. He has been held pointless the last 2 games but I expect that trend to stop tonight.
Also Consider Dylan Larkin - Detroit Red Wings @ TOR
Special Offer
DraftPot has a $100K Guaranteed contest for NFL's Week 8. Sign up and deposit with the promo code "DFSR" to get 100% matching bonus up to $1000.  Oh, and if you sign up through our link we'll throw in a free month of our NFL projections which now include a Draftpot Lineup Builder. That's value baby! Click the banner below.

WINGERS
Patrick Kane - Chicago Blackhawks @ NJ
DraftKings - $8,000 FanDuel(RW) - $8,400 DraftPot - 5.35 DPPG
The top option at the wing position tonight in a matchup vs. New Jersey. Kane is averaging 17.1 CF/60 and has started the year with 18 points in 13 games for the Hawks. He edges out Jamie Benn for the top spot as his price on FanDuel is $1,300 lower than Benn's. He makes a great option in any format.
Jason Spezza - Dallas Stars @ CAR
DraftKings(C) - $5,900 FanDuel(RW) - $6,400 DraftPot - 4.60 DPPG
The Stars are in a terrific matchup on Friday in Carolina and provides cheap exposure to the top line. He is averaging 17.6 CF/60 which is top 40 in the league and sits with 12 points in 13 games so far this year. He not only gets top ice time on the top line but also is getting close to 3.5 minutes on the powerplay.
Teuvo Teravainen - Chicago Blakchawks @ NJ
DraftKings - $4,000 FanDuel(LW) - $4,400 DraftPot - 1.98 DPPG
Has jumped up on a line with Patrick Kane the last two games and has points in both of them. He is a great value on all sites and should be used in almost all lineups if he continues to play with Kane.
Also Consider - Tomas Tatar - Detroit Red Wings @ TOR
DEFENSE
John Klingberg - Dallas Stars @ CAR
DraftKings - $5,200 FanDuel - $5,800 DraftPot - 3.60 DPPG
He has points in all but 2 games so far this year and makes a great D option in all formats. He has been everything the Stars had hoped he would be early in his career. One of the top offensive defenseman in the league and should be in your lineups Friday in a great matchup vs. the Hurricanes.
Francois Beauchemin - Colorado Avalanche vs. NYR
DraftKings - $4,900 FanDuel - $3,700 DraftPot - 3.10
Makes a great cash game play on DraftKings and DraftPot where he gets rewarded for blocked shots. He is averaging 3 blocks per game and has put up 9 points in his first 12 games.
Also Consider - Morgan Rielly - Toronto Maple Leafs vs. DET
Love what you read, and hungry to learn more about putting together winning daily fantasy football lineups? Check out our FREE eBook by getting a copy below. Want to cut out the research, and just get the best plays? Grab a free 3 day trial of our projection system, on us!
FREE EBOOK
SECRETS TO CRUSHING DAILY FANTASY FOOTBALL!
DON'T SET ANOTHER LINEUP BEFORE YOU READ THIS BOOK.