Hockey Picks Daily Fantasy
Expert Advice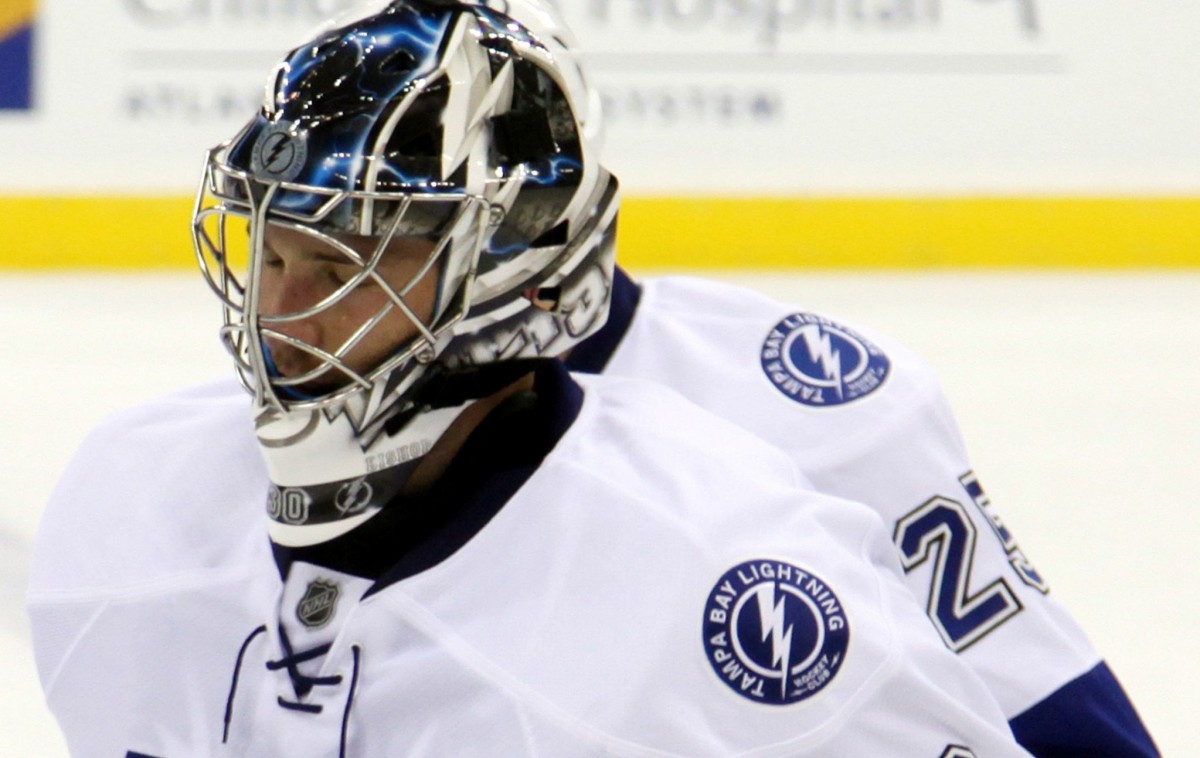 Daily Fantasy Hockey Picks for DraftKings and FanDuel - 11/07/15
The NHL season is here and we'll be bringing you picks 3-4 days a week for the bigger slates to start. We are also beta-testing a new NHL projection system.
Playing other daily fantasy sports like NFL, MLB or NBA. Go ahead and get access to the exclusive projection system that produces all of our picks. Sign up now and get a free 3 day trial to our lineup construction tool for FanDuel, DraftKings, Starsdraft and Draftpot.
Welcome to the daily fantasy hockey picks article for DraftKings and FanDuel for Saturday, November 7, 2015. We are now a few weeks into the season and most teams have played around 13 games so far. There are some advanced stats that I am going to start to incorporate into my analysis each night and I want to go over what the stat is and how it can be predictive in fantasy hockey.
The first stat I am going to start using is iCorsi/60 or CF/60. Corsi has been used in hockey as a proxy for puck possession as their currently is no metric available to track a player or teams actual possession time. The NHL has tested technology that will soon be incorporated but for now Corsi will have to do. It measures a player or teams shot attempts during a game. A Corsi event during a game can be 1 of 3 things. A shot on net, a shot that misses the net, and a shot that is blocked. On the team level it is measured as Corsi For and Corsi Against or more commonly as CF%(Corsi For/(Corsi Frr + Corsi Against)). For team purposes we are looking for teams above 50%. On the player level we will be using CF/60 which gives us a look into how much an individual player is attempting shots. We are looking for players who are attempting above average(approx. 10 CF/60) Corsi events per 60 minutes of ice time.
Tonight I will also be including DraftPot salaries to the article and picks. Lets dig in to the matchups on Saturday and find some players that are going to help us cash in daily fantasy games.
GOALIES
Andrew Hammond - Ottawa Senators @ CAR *CONFIRMED*
DraftKings - $6,900 FanDuel - $8,400 DraftPot - 5.56 DPPG
Hammond is confirmed starting for the Senators on Saturday when they visit the Carolina Hurricanes. The Canes are playing in back to back games and are ranked near the bottom of the league in offense. Hammond has started the year 1-0-1 with a .919 save % and is in a very nice spot on Saturday to pickup another win.
Ben Bishop - Tampa Bay Lightning @ MIN *PROBABLE*
DraftKings - $7,400 FanDuel - $8,400 DraftPot - 3.66 DPPG
He has been a bit unlucky lately in the win column with 4 straight losses. His save percentage in that time has been .938 and is a good sign that his fortunes will change soon. If the Lightning can score 3 goals on Saturday, Bishop's chances are good to get a win.
Also Consider - Antti Raanta - New York Rangers @ ARI
CENTER
Kyle Turris - Ottawa Senators @ CAR
DraftKings - $6,400 FanDuel - $6,900 DraftPot - 3.9 DPPG
His streak ended last game but he still picked up 5 shots on goal and 2 PIM. It's that floor that makes him a great play night in and night out. He will carry multi point upside into Saturday nights matchup vs. the Hurricanes allowing close to 3 goals per game.
Mark Scheifele - Winnipeg Jets vs. PHI
DraftKings - $4,800 FanDuel - $5,200 DraftPot - 2.90 DPPG
Great value on all sites and has been consistent to start the year averaging 16.2 CF/60 and has picked up 9 points in 13 games. He also gets powerplay time and enters a matchup vs. a struggling Flyers team who give up multiple powerplays a game.
Also Consider Joe Thornton - San Jose Sharks vs. ANH
Special Offer
DraftPot has a $100K Guaranteed contest for NFL's Week 8. Sign up and deposit with the promo code "DFSR" to get 100% matching bonus up to $1000.  Oh, and if you sign up through our link we'll throw in a free month of our NFL projections which now include a Draftpot Lineup Builder. That's value baby! Click the banner below.

WINGERS
Blake Wheeler - Winnipeg Jets vs. PHI
DraftKings - $7,200 FanDuel(RW) - $7,100 DraftPot - 4.43 DPPG
He has points in all but 2 games to start the year and has 17 points with 35 shots on net. He is in a great spot Saturday night vs. the Flyers who are struggling to score goals and stop the other team from scoring. Look for another big fantasy outing from Wheeler.
Patrick Marleau - San Jose Sharks vs. ANH
DraftKings - $6,000 FanDuel(LW) - $7,100 DraftPot - 3.85 DPPG
He has provided a nice floor this season and makes a great cash game play. He has averaged 15.6 CF/60 to start the year and has 9 points in 13 games. The Sharks will face division rivals Ducks on Saturday and should be in for a nice game.
Nikolaj Ehlers - Winnipeg Jets vs. PHI
DraftKings - $4,800 FanDuel(RW) - $4,000 DraftPot - 3.58 DPPG
A very nice salary relief option on Saturday in a matchup at home vs. the Flyers. He ranks 4th in the league with a 24.1 CF/60. He makes a nice stacking option with Scheifele.
Also Consider - Mike Hoffman - Ottawa Senators @ CAR
DEFENSE
Brent Burns - San Jose Sharks vs. ANH
DraftKings - $6,700 FanDuel - $7,300 DraftPot - 5.13 DPPG
One of the top offensive defenseman in the league will be at home Saturday vs. a struggling Ducks team. He has 10 points in 13 games and is averaging 20.6 CF/60(12th in league). High upside play with a nice floor and safe in all formats.
Ryan Suter - Minnesota Wild vs. TB
DraftKings - $5,500 FanDuel - $4,300 DraftPot - 3.74
At home vs. TB on Saturday and makes a great cash game option with upside for GPP's as well. He has 11 points in 12 games and is averaging over 4 min of powerplay time a game. He has points in 4 straight games and will look to extend the streak tonight.
Also Consider - Morgan Rielly - Toronto Maple Leafs vs. DET
Love what you read, and hungry to learn more about putting together winning daily fantasy football lineups? Check out our FREE eBook by getting a copy below. Want to cut out the research, and just get the best plays? Grab a free 3 day trial of our projection system, on us!
FREE EBOOK
SECRETS TO CRUSHING DAILY FANTASY FOOTBALL!
DON'T SET ANOTHER LINEUP BEFORE YOU READ THIS BOOK.