Basketball Picks Daily Fantasy
Expert Advice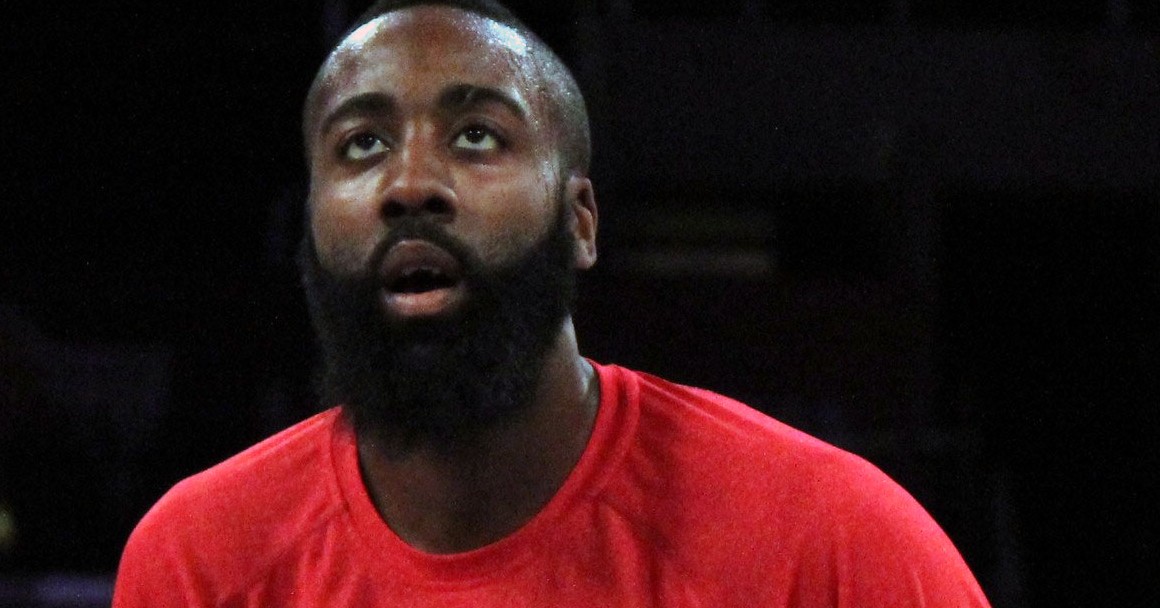 Daily Fantasy NBA Picks for FanDuel, DraftKings and DraftPot - 11/11/15
The NBA is back! And honestly, I feel like if never really left us. The Finals seem like yesterday, the off season saw a ton of moves and we are ready to jump back into another season. We'll be bringing you daily picks for FanDuel, DraftKings and more. It's going to be a great season.
If you want access to the winning projections that inform each and every one of these picks, just sign up for a 3-day trial to our database, lineup builder and Google Chrome extension that auto-populates your lineups into FanDuel and DraftKings. While the seasons overlap, you'll get access to our tools for the NBA, NFL, and NHL! Get started with a free trial by clicking the button below.
First time with NBA? Be sure to read our free NBA Ebook on building lineups, general strategy and more. We've got you completely covered.
POINT GUARD
Isaiah Thomas - FD 7300 DK 7200
Opponent - IND FD Proj. Pts - 36.42 DK Proj. Pts - 38.83
As long as Marcus Smart is out of the starting lineup because of injury, Thomas is a fantastic play. Though he struggled last night for sure, he gets up a ton of shots in the offense, pushes the pace and is unselfish enough to hand out the requisite amount of assists in order to keep the floor a little higher. Though Indiana comes in a little on the slower end in terms of Pace, the Celts make up for it in volume as they lead the league in getting up and down the floor. Thomas is one of the few Celtics whose minutes I see as safe if Smart isn't out there. Think he makes a great cash game play in that mid tier value.
Ish Smith - FD 5100 DK 4800
Opponent - ATL FD Proj. Pts - 25.2 DK Proj. Pts - 25.91
Jrue Holiday isn't playing back-to-backs right now and unless that news changes in the short term, I think you see him sit tonight after going against the Mavs last night. If that's the case (and I think it will be) look for Ish to get a full load of run from the point. Last time Holiday sat, Ish went 33 minutes and a 7/7/7 line that more than paid these price tags. While the salaries aren't as low as I'd like, I think the minutes will more than get him there if he's in the starting lineup.
Keep an eye on the Jeff Teague situation. He may get suspended for an incident on Monday night. If that's the case then Dennis Schroder would be a near must start.
SHOOTING GUARD
James Harden - FD 10100 DK 10100
Opponent - BKN FD Proj. Pts - 47.83 DK Proj. Pts - 50.52
The prices still haven't quite adjusted to his level of output, so I'm still considering him a bargain at this price range. Harden has been carrying Houston this year, stuffing the stat sheet along the way. While Brooklyn doesn't play an up-tempo style game, they rank 27th in Defensive Efficiency. They also rank in the bottom 3rd of the league in almost every defensive category against shooting guards this year, meaning Harden should have no problem reaching value. The blowout factor is a bit of a concern, but I still think Harden will put up one of the highest totals of the slate.
Giannis Antetokounmpo - FD 7000 DK 7400
Opponent - DEN FD Proj. Pts - 32.29 DK Proj. Pts - 33.4
The best mid-priced play of the evening is definitely the Greek Freak, who has improved dramatically on the offensive end in his sophomore campaign. In his last six games, Antetokounmpo has scored at least 20 points in four of them. He's always put up numbers across the board, but he's reached another level now that he's scoring the ball consistently. The Nuggets have allowed opposing SG's to score nearly 25 ppg, and since Antetokounmpo gets most of the minutes at the position for the Bucks, it's a good bet that his scoring pace and production will continue.
Marcus Thornton - FD 4500 DK 5200
Opponent - BKN FD Proj. Pts - 22.6 DK Proj. Pts - 24.78
I've already mentioned how bad the Nets have been this year against opposing SG's, which makes Thornton a very interesting play from a PPD standpoint, particularly on FanDuel. He's consistently getting 30+ minutes per game, and 15+ shots a game, which is almost unheard of for someone at this price point. A thing to keep your eye on with this play is the health of Patrick Beverly. If he plays on Wednesday, it could lower the amount of court time that Thornton is currently seeing. But if Beverly's out, Thornton is the best low price option at SG today.
OVERLAY ALERT AND FREE ACCESS TO OUR PROJECTIONS!
NBA may just be starting, but NFL is in full swing. DraftPot has a $100K Guaranteed contest for NFL's Week 8. Sign up and deposit with the promo code "DFSR" to get 100% matching bonus up to $1000.  Oh, and if you sign up through our link we'll throw in a free month of our NFL and NBA projections. That's value baby! Click the banner below.

SMALL FORWARD
Paul George - FD 8900 DK 8800
Opponent - BOS FD Proj. Pts - 41.24 DK Proj. Pts - 43.92
Paul George is having one heck of a season so far, and for some reason his price has not adjusted accordingly. For example, he's averaging 5 more FD ppg than Carmelo Anthony, yet is priced $500 cheaper. Doesn't make a whole lot of sense, but that's fine with us because these are the types of things we like to take advantage of. Boston plays at the fastest PACE in the NBA so far this year, and are one of the worst teams in the league at defending the SF position. The game is expected to be close, so I'm looking for George to get a whole lot of minutes and a whole lot of production in this one. He's my favorite SF on the slate.
Khris Middleton - FD 5800 DK 6000
Opponent - DEN FD Proj. Pts - 27.89 DK Proj. Pts - 29.75
It's difficult to look away from Middleton at these prices. His numbers haven't quite been on par with what he was able to produce last year, but he's still a minutes machine for the Bucks. In the first few games his shooting volume is actually higher than it was last year, he just hasn't been shooting a high percentage like last year. I'm betting that trend will reverse course sooner rather than later, and I think that Middleton is vastly undervalued for what he's capable of doing. Middleton has a relatively high floor given his price, and he's got the upside potential that makes me very interested in grabbing him for my lineups.
Tobias Harris - FD 6500 DK 5900
Opponent - LAL FD Proj. Pts - 30.11 DK Proj. Pts - 31.74
Kind of a risky play with a ton of upside, Tobias Harris is the perfect example of how minutes tend to correlate to production in DFS. When he's getting the minutes, Harris is producing at a level similar to last year. The problem is that some nights he gets over 30 minutes, and others he only gets in the low 20's. The Lakers play at a top 5 PACE and have the second worst Defensive Efficiency in the league, so the opportunity for production is definitely here. The Lakers are also horrendous at defending opposing SF's, so if the minutes are there for Harris he could have a big game.
POWER FORWARD
Thaddeus Young - FD 5700 DK 5700
Opponent - HOU FD Proj. Pts - 28.97 DK Proj. Pts - 29.86
As a Nets fan, I have to say that they have been absolutely abysmal this year, but Young has been one of the few bright spots. He's playing a ton of minutes, averaging 13 points and 8 boards a game, all while shooting 50% from the floor. Houston's Defensive Efficiency is as bad as the Nets, and they are the worst team in the league at defending opposing PF's. Because he get's so many minutes, Young's got a really high floor today and a lot of upside given how poorly Houston plays defense. He's my favorite PPD play at the PF spot today.
Kristaps Porzingis - FD 5400 DK 5900
Opponent - CHA FD Proj. Pts - 29.59 DK Proj. Pts - 30.56
Remember all those boo's the Knicks got on draft night for grabbing this guy? It's crazy how much can change in a couple of months, because now people talking about the Knicks building their franchise around this guy. But I digress. Porzingis has been better than expected earlier than expected this year, averaging over 12 points and 8 boards a game in his rookie campaign. I really like going cheaper at PF today and paying up at some of the other spots, and grabbing Porzingis at these prices gives you the ability to play some of the higher-priced stars going today.
Anthony Davis - FD 10800 DK 10700
Opponent - ATL FD Proj. Pts - 50.09 DK Proj. Pts - 50.84
We write him up almost every time he plays so I won't spend a lot of time here explaining what you already know. Davis is an absolute beast, and is currently playing an absurdly high number of minutes to account for the fact that the Pelicans just aren't very good this year. I don't necessarily love the matchup against Atlanta who is above average at defending the PF spot, but Davis is going to be relied on heavily to keep New Orleans in this game. If you've got the money to get him in your lineup, by all means play him, but this is one of the few slates where he's not a must-play in my opinion. It's also worth mentioning of course Davis left the game early today with a hip injury. If he's not able to go tomorrow, Ryan Anderson gets a huge bump in value.
If Davis is out, Blake Griffin is the big money guy to target at PF.
CENTER
Jahlil Okafor - FD 6400 DK 6600
Opponent - TOR FD Proj. Pts - 34.1 DK Proj. Pts - 34.54
He was a beast against Chicago the other night, thriving with Nerlens Noel out of the lineup. Okafor was a rebounding machine, not having to compete with Noel down there and the Sixers worked to get him the ball in the post. Even if Noel plays tonight, I'd still like Okafor in this matchup. If Nerlens were to sit I'd put Jhalil as a near must play on FanDuel where the center position isn't that deep.
Dewayne Dedmon - FD 4100 DK 4800
Opponent - LAL FD Proj. Pts - 23.13 DK Proj. Pts - 23.65
Though he didn't see a full compliment of minutes last time even when still starting for the injured Vucevic, Dedmon's matchup in this one more than puts him in consideration tonight. The Lakers are that perfect point on the DFS graph in that that play super fast and combine it with real poor defense. They are among the worst in the league in defending opposing centers. And while Dedmon isn't an offensive dynamo by any stretch of the imagination, he should see enough volume to hit value at these prices.
DeMarcus Cousins - FD 10200 DK 9800
Opponent - DET FD Proj. Pts - 46.99 DK Proj. Pts - 47.6
He's third on the list tonight, for some specific reasons. The thought on considering Boogie is that center is very, very thin this evening. After Okafor and Jhalil, other players in a similar points/$ range have a lot of question marks. Boogie is a superstar who is always a candidate for the highest scoring players on a night. That being said, Andre Drummond and the Pistons have dominated opposing centers this season. That's what has me a little concerned and why the Boogie man isn't at the top of the center plays.
Strongly consider Greg Monroe against Denver
So yeah, basketball season! And we've got some goodies you can take with you. At the end of the post, we have our NBA eBook that you really ought to check out before setting even a single daily fantasy NBA lineup. It's free, below.
We've also got our exclusive projection system, which you can grab a free three day trial for to get your sea legs under you as the NBA season begins. Click below to check it out!
FREE EBOOK
SECRETS TO CRUSHING DAILY FANTASY FOOTBALL!
DON'T SET ANOTHER LINEUP BEFORE YOU READ THIS BOOK.