Hockey Picks Daily Fantasy
Expert Advice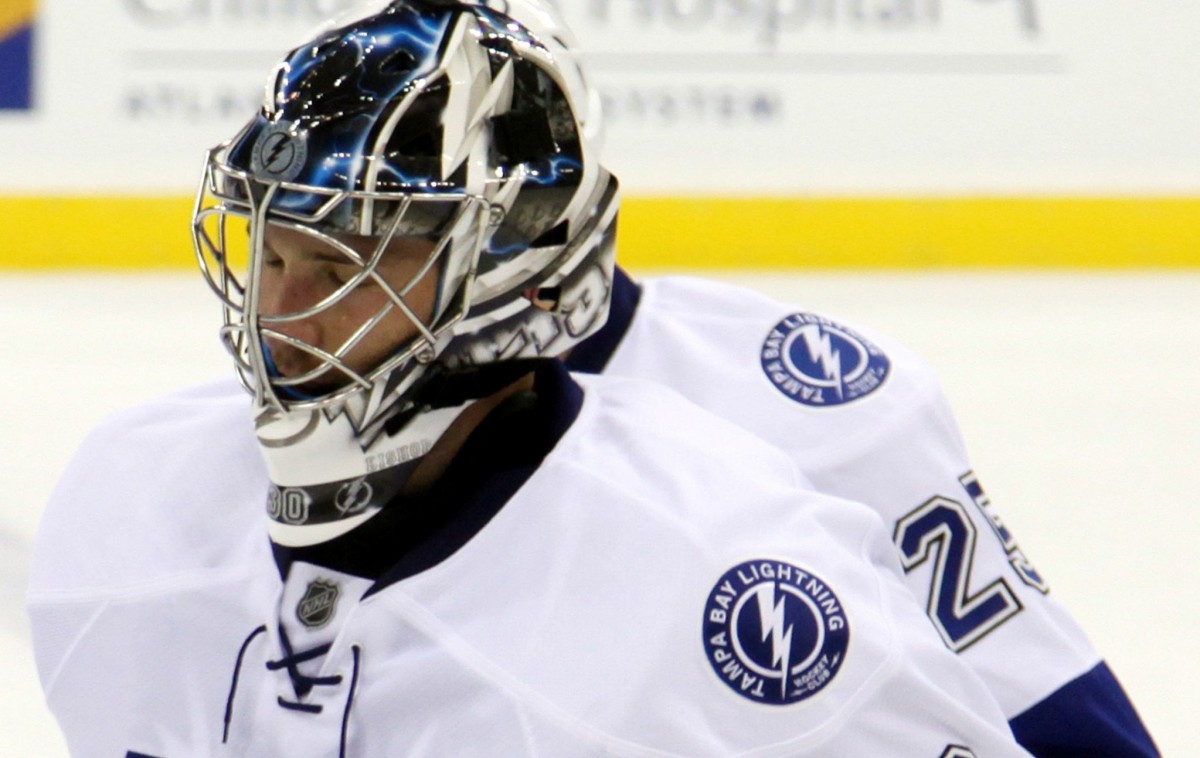 Daily Fantasy Hockey Picks for DraftKings and FanDuel - 11/12/15
The NHL season is here and we'll be bringing you picks 3-4 days a week for the bigger slates to start. We are also beta-testing a new NHL projection system.
Playing other daily fantasy sports like NFL, MLB or NBA. Go ahead and get access to the exclusive projection system that produces all of our picks. Sign up now and get a free 3 day trial to our lineup construction tool for FanDuel, DraftKings, Starsdraft and Draftpot.
Welcome to the daily fantasy hockey picks article for DraftKings, FanDuel, and DraftPot for Thursday, November 12, 2015. We have another large 12 game slate in the NHL tonight so there will be no shortage in options. For cash games I will be looking for the top goaltender who is heavily favored, combined with two cheap D men. This allows us to go up and spend for some top forwards in nice spots to round out the lineup. When it comes to tournaments you will want to try and find some players who are contrarian or low owned. This doesn't mean pulling out a whole team of 3rd and 4th liners. LOL, please don't do this. Stacking a line that isn't an obvious choice is a nice way to go however. Everyone knows Benn and Seguin are the top choice in almost every matchup as both in the top 3 in scoring in the league. Contrarian would be stacking Arizona or Florida top line. You can even find these players low owned in good matchups as the masses will stay away from the unpopular teams. For the most part I try to concentrate on the cash games as it is the best way to build your bankroll but on a large slate I will definitely try and input multiple lineups in a GPP.
We are now a few weeks into the season and there are some advanced stats that I am going to start to incorporate into my analysis each night and I want to go over what the stat is and how it can be predictive in fantasy hockey.
The first stat I am going to start using is iCorsi/60 or CF/60. Corsi has been used in hockey as a proxy for puck possession as their currently is no metric available to track a player or teams actual possession time. The NHL has tested technology that will soon be incorporated but for now Corsi will have to do. It measures a player or teams shot attempts during a game. A Corsi event during a game can be 1 of 3 things. A shot on net, a shot that misses the net, and a shot that is blocked. On the team level it is measured as Corsi For and Corsi Against or more commonly as CF%(Corsi For/(Corsi Frr + Corsi Against)). For team purposes we are looking for teams above 50%. On the player level we will be using CF/60 which gives us a look into how much an individual player is attempting shots. We are looking for players who are attempting above average(approx. 10 CF/60) Corsi events per 60 minutes of ice time.
Lets now dig in to the matchups and find some core plays for Tuesday night.
GOALIES
Ben Bishop - Tampa Bay Lightning vs. CGY *PROBABLE*
DraftKings - $7,400 FanDuel - $8,400 DraftPot - 3.48 DPPG
With Vasilevsky between the pipes in the Lightning's last start, Bishop should be back on Thursday night for a matchup vs. the Flames. I wrote about him the other day saying he has been stricken by bad luck and no offense lately. He has received 5 straight losses in which he hasn't given up more than 2 goals. Ouch! I think tonight is a night he will get back on track with a win at home against Calgary.
Mike Smith - Arizona Coyotes vs. EDM *PROBABLE*
DraftKings - $6,100 FanDuel - $7,800 DraftPot - 3.00 DPPG
This will be my contrarian goalie for the night. He is at home vs. an Oilers team who have lost 2 in a row and are only 2-5 on the road this year. While the Coyotes have been a better team on the road this year, look for them to get a win at home on Thursday.
Also Consider - Pekka Rinne - Nashville Predators vs. TOR
CENTER
Steven Stamkos - Tampa Bay Lightning vs. CGY
DraftKings - $7,500 FanDuel(RW) - $8,700 DraftPot - 2.68 DPPG
He hasn't been elite to start the year with only 11 points in 17 games. This should drive the ownership down a bit as there are other options who have produced nicely to start the year. He has points in 3 of his last 4 games and has a nice matchup Thursday vs. the Flames who have allowed 3.88 goals per game.
Tyler Ennis - Buffalo Sabres @ Buf
DraftKings - $4,800 FanDuel - $4,900 DraftPot - 3.33 DPPG
He makes a great stacking option with rookie Jack Eichel as they are now skating together on the Sabres top line. The future of the franchise looks to be in good hands with these youngsters. They both are averaging over 16.5 CF/60 and are getting a ton of opportunities on the powerplay. He will be low owned and makes a great GPP play Thursday.
Also Consider Matt Duchene - Colorado Avalanche
WINGERS
Alex Ovechkin - Washington Capitals @ PHI
DraftKings - $9,600 FanDuel(LW) - $10,100 DraftPot - 6.15 DPPG
Last game vs. Detroit he has zero points and was a -1 and still ended up with 5 fantasy points on both sits with an amazing 15 shots on goal. If you are paying up for a forward tonight he definitely has the highest floor combined with a huge ceiling. With the high salary I will only be using him in tournament formats.
Patrick Sharp - Dallas Stars vs. WPG
DraftKings - $6,100 FanDuel(RW) - $7,200 DraftPot - 4.10 DPPG
He provides exposure to the leagues top scoring line at a nice discount. He has scored a goal in 3 straight games and has 7 on the season. He is averaging 17.8 CF/60 and is getting a ton of powerplay opportunities. With the price of Seguin and Benn it will be tough to stack all 3 but very viable to get Sharp and one of them together in a lineup.
Mikkel Boedker - Arizona Coyotes vs. EDM
DraftKings - $4,000 FanDuel(RW) - $5,900 DraftPot - 3.33 DPPG
Comes in at a great price, especially on DraftKings, and is averaging 14.8 CF/60 and has 12 points on the year. He has a nice floor at these prices with the shots and carries a nice upside with 3 multi point games so far. He now enters a matchup vs. the Oilers allowing over 3 goals per game.
Also Consider - Patrick Kane - Chicago Blackhawks vs. NJ
DEFENSE
Roman Josi - Nashville Predators vs. TOR
DraftKings - $6,300 FanDuel - $6,300 DraftPot - 4.25 DPPG
He has been one of the top fantasy plays this year especially on DraftKings and DraftPot where he gets points for blocked shots. He is averaging 12.5 CF/60 and has points in 5 of his last 6 games. A nice matchup vs. the Leafs on Thursday should give Josi some opportunities to rack up fantasy points.
Ryan Suter - Minnesota Wild @ CAR
DraftKings - $5,600 FanDuel - $4,300 DraftPot - 3.90
Suter has made frequent stops in my defense picks this year as his price is very attractive and he receives 25-30 minutes of ice time each game. He is on a nice streak recently with points in 5 of his last 6 games.
Also Consider - Erik Johnson - Colorado Avalanche @ BOS (DK Play)
Love what you read, and hungry to learn more about putting together winning daily fantasy football lineups? Check out our FREE eBook by getting a copy below. Want to cut out the research, and just get the best plays? Grab a free 3 day trial of our projection system, on us!
FREE EBOOK
SECRETS TO CRUSHING DAILY FANTASY FOOTBALL!
DON'T SET ANOTHER LINEUP BEFORE YOU READ THIS BOOK.