Basketball Picks Daily Fantasy
Expert Advice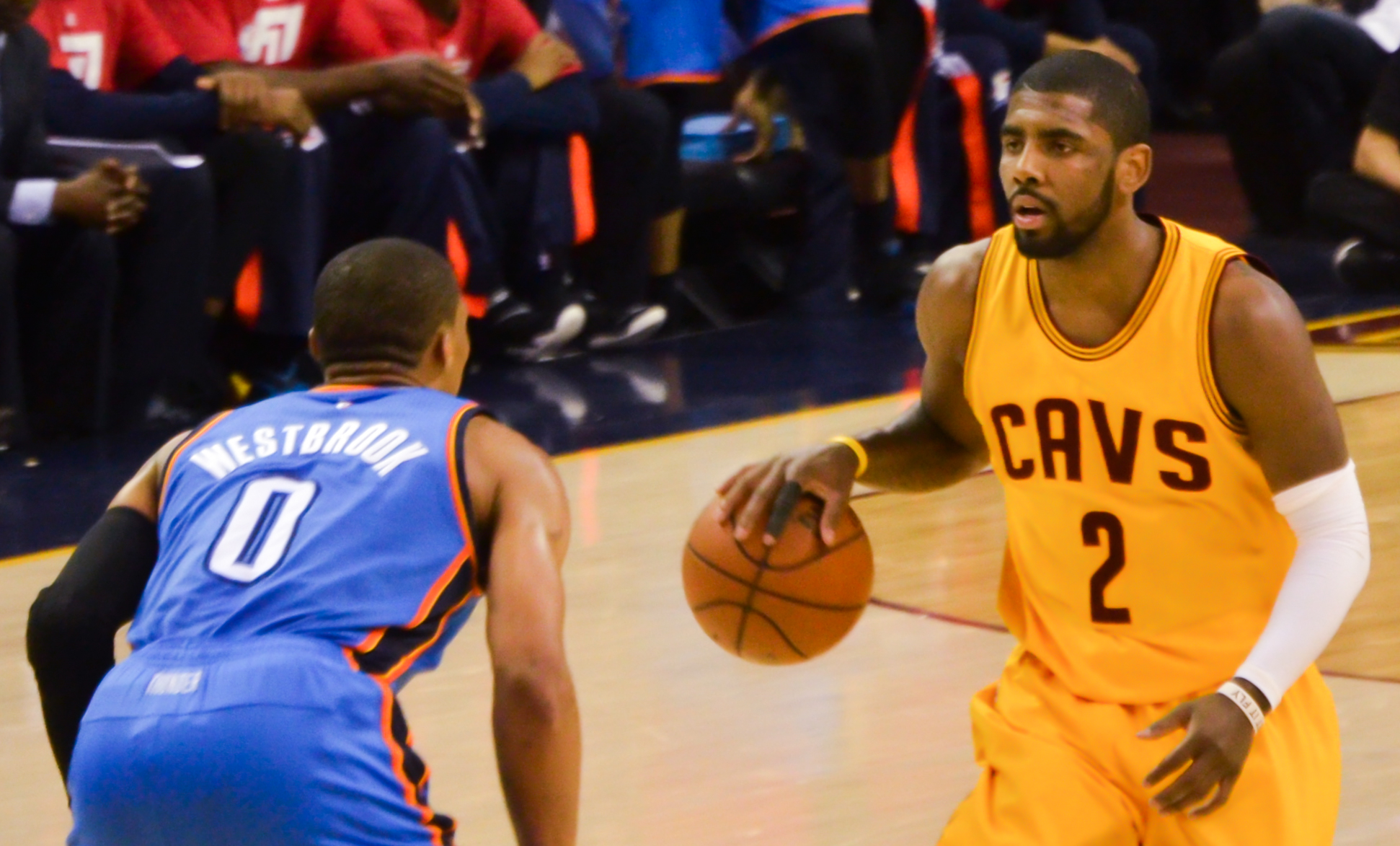 Daily Fantasy NBA Basketball Picks for FanDuel and DraftKings - 3/10/16
Short Slate Thursday – I always lead with that (the truth is a defense!). Conventional wisdom says more casual players are likely to enter DFS contests on Thursdays, providing some action while they watch the national TNT broadcast. I think that may be less true than it used to be with NBA TV, ESPN double-headers on weeknights, and ABC broadcasts both weekend days. Still, for those of you wise enough to be at DFSR, we can only hope. The picks below should get you off to a good start in gaining an edge on all players, casual or otherwise. Release the hounds!
Now's your chance to get DFSR Pro with NBA Optimal Lineups, Projections, Player Cards and Google Chrome extension that auto-populates your lineups into FanDuel. Or try a free trial of our base package with projections for every player. While the seasons overlap, you'll get access to our tools for the NBA and NHL (and MLB when the time comes)! Get started for free by clicking the button below.
First time with NBA? Be sure to read our free NBA Ebook on building lineups, general strategy and more. We've got you completely covered.
A quick heads up - we post an updates article every day in the early afternoon, EST, to catch everyone up on how things are changing as a result of whatever news has come through. We also have great talks in the comments of that article. Hope to see you there!
We've also launched a Stats and Research Page, which includes a lot of the individual statistics that we use to make our projections. It's free! Enjoy,
POINT GUARD
Emmanuel Mudiay - FD 6000 DK 6500
Opponent - PHX
FD Proj. Pts - 30.46 DK Proj. Pts - 31.78
The Chinese One-and-Done (honestly don't know why more young prospects don't do that, though I might choose Europe) has seen his price rise over 20% in a week. Thanks to a recent minutes boost, he's producing at minimum 4x levels, and mostly higher, even at the increased price point. The Nuggets are hosting the Suns, which should say it all as far as matchups. Mudiay is the top play on FD thanks to the lower price, and among them on DK. Value, high floor, and upside all in one place. I'll have him in cash and tourney lineups.
Kyrie Irving - FD 7200 DK 7700
Opponent - LAL
FD Proj. Pts - 34.42 DK Proj. Pts - 36.7
Kyrie gets to visit the Lakers Thursday night for the Kobe Farewell Tour (more on that in a bit). Aside from the over/under on hugs from LeBron, the most interesting thing about this game will be whether it stays close. The Lakers followed their stunner over the Dubs with a solid win over the Magic, and the Cavs were not firing on all cylinders in that out-of-nowhere loss to the undermanned Grizz. The matchup is decent from an analytical standpoint. The Lakers play at an average Pace, while the Cavs play at a relative crawl, but, predictably, LA is in the bottom 3rd of the league defending point guards. Aside from one dud against the tough Raptors backcourt, Kyrie has displayed a pretty high floor and spiked on multiple occasions. If the minutes are there, Irving looks to easily hit value. He's a top-tier option on DK, and at his slightly lower price on FD, he's pretty much a lock there along with Mudiay, with one caveat.
D'Angelo Russell - FD 7000 DK 7200
Opponent - CLE
FD Proj. Pts - 30.97 DK Proj. Pts - 32.96
And that caveat would be Mr. Russell, in the event that Kobe's a no-show in his last matchup with LeBron. Aside from stinking up the joint against the Hawks (3-for-16 from the field), he's been consistently hitting value and then some for the last couple of weeks. His price has nearly caught up with his average production, but when Kobe's in street clothes, his Usage rate spikes, and along with it his fantasy production. Keep an eye on the injury news (a little tougher with early lineup lock on FD), but be ready to pounce if the positive game script is confirmed. I missed out on Russell on Tuesday and that alone cost me every one of my head-to-heads… have I mentioned how important it is to be available just before tipoff?
SHOOTING GUARD
J.R. Smith - FD 4500 DK 4800
Opponent - LAL
FD Proj. Pts - 23.15 DK Proj. Pts - 26.52
J.R. represents the top PP$ shooting guard on FD, and among the best on DK (certainly the highest among reliable options). The Lakers pop up again here (common on small slates, not to mention whenever the Lakers take the court). Don't let that scare you off (see matchup breakdown above), even if LA's DvP is somewhat better against SGs. While streaky, Smith has been applying the Five Finger Discount (recording STLs) often enough to keep his floor solid on off nights. When he's hot from the floor, well, you want him in your lineup at these prices.
E'Twaun Moore - FD 4200 DK 4400
Opponent - SAS
FD Proj. Pts - 21.21 DK Proj. Pts - 22.41
If you want an even cheaper near-punt so you can spend up elsewhere, Moore is your man on this slate. With JGB ailing, he'll get the start and the minutes, and when that's the case he has generally produced. The Spurs are (of course) a terrible matchup, and there's no telling who will actually take the court for them. Still, run is run, and we like the minutes to be in the mid-30s. If you factor in the variable individual matchup with team blowout risk, E'Twaun has a somewhat low floor, but with these prices (he has actually dropped over 15% on DK) the upside makes him a more than justifiable risk to take on.
Jordan Clarkson - FD 6100 DK 6200
Opponent - CLE
FD Proj. Pts - 29.62 DK Proj. Pts - 30.87
Other than two poor outings from the field, Jordan Clarkson has been outstanding since the ASB. While he's priced nicely on both FD and DK, he doesn't have the best matchup. Still, if you can't stomach Moore's downside, this is a decent alternative. The same Kobe-driven uncertainty exists here as outlined above for D'Angelo Russell. Simply put, Kobe out = Clarkson in. Too much upside to leave on the table.
If you really, really want a pure punt, the DFSR system likes Norman Powell (but I can't endorse him).
Baseball season is almost here. Check back soon for our MLB ebook on setting daily fantasy baseball lineups as well as our MLB DFS strategy articles coming in the next couple weeks.
SMALL FORWARD
Mike Dunleavy - FD 3900 DK 4000
Opponent - SAS
FD Proj. Pts - 20.51 DK Proj. Pts - 22.52
Mike Dunleavy is hands-down the top PP$ option on all sites. Again, the overall team matchup and the DvP numbers suck, though the latter could vary based on who gets Pop'd for this one (even though Pop wasn't actually on the bench, the Spurs still sat several key guys last game). Dunleavy's minutes have varied a bit lately, but they look solid with Butler out. If he gets into the mid-30's like the DFSR system projects, at these prices you really have to rationalize to pass him up on Thursday.
Kent Bazemore - FD 4800 DK 5000
Opponent - TOR
FD Proj. Pts - 24.06 DK Proj. Pts - 25.45
This is not a pick I prefer to make, because I just don't find The Baze all that exciting (actually, he's pretty athletic – he's just very steady, and I don't like watching the Hawks much, due to far too many years living in the ATL). Analytics drive our picks, however, rather than personal preference. After coming out of the ASB with a cold stretch, he's been racking up 5 and 6x's (not so much Tuesday, but I think you saw his absolute floor, and we have his statistical floor close to 4x, which is pretty high). The matchup is neither terrible nor great. While the Raptors have a tepid Pace, they are merely average DvP-wise against threes. Cutting to the chase, the DFSR projections say he needs to be in your lineup, particularly on FD. Since you're here, ride along.
Kawhi Leonard - FD 8700 DK 8400
Opponent - CHI
FD Proj. Pts - 40.78 DK Proj. Pts - 42.46
Kawhi is always a solid pick. He rarely gets Pop'd, and his consistency on both ends of the floor makes him the obvious key to the Spurs' success. The Bulls are horrid defending small forwards (29th in the league), even with a full complement of players. That's not the case for this game. Although the line's not yet posted (I'm looking for a big number), Leonard's minutes have been mostly blowout-proof (Tuesday's waxing of the T-Wolves notwithstanding). With that, his production has been steady. He's easily covering value, and on DK with his slight discount and a more friendly scoring system (for him), he's every bit the PP$ play as anyone who's dad didn't play and coach in the Association and doesn't have Jr. at the end of his name.
If you find yourself looking for a true top-shelf option, King James is a solid play at all times, and on DK in particular on Thursday.

POWER FORWARD
Taj Gibson - FD 5200 DK 4600
Opponent - SAS
FD Proj. Pts - 26.4 DK Proj. Pts - 26.84
I love Taj Gibson as a player. He hustles, contests rebounds, and just plays the game right. Unfortunately, that doesn't always translate into statistical success. I'm always waiting for him to take the starting job he's been handed on a platter and put up nightly double-doubles. Lo and behold, he did just that on Monday. Granted, the matchup against the Bucks was literally optimal (they're dead last defending the four). This game, not so much (but there is potential Pop-centric upside, as covered above). On a night with limited options, The Taj looks like a very good play. The DFSR system likes him as the top non-punt on a PP$ basis on both sites, and shows a livable floor with the potential for a major spike. He's virtually a must on DK given how far his price has fallen.
Paul Millsap - FD 8000 DK 7800
Opponent - TOR
FD Proj. Pts - 39.6 DK Proj. Pts - 41.21
If you want to spend up some at this position, Millsap is a fine option on Thursday. The matchup isn't ideal (see above). Also, he can throw out the occasional 3x stinker, but regularly spikes to 6x or even 7x. Usually, that's minutes-related. At this price point, you have to acknowledge the risk (high floors are key for higher-cost players, especially in cash games), but it's not a deal-breaker until you get to the truly elite salary tier. Here, the upside exists to justify the variability. The DFSR system really likes him to get his full run in a game that's projected to be closer than you might think.
Jason Thompson - FD 3600 DK 3200
Opponent - ATL
FD Proj. Pts - 18.94 DK Proj. Pts - 19.25
If he remains in the starting lineup, Jason Thompson is the punt of the day (official endorsement!) and top PP$ option at PF. He started and got 24 minutes on the floor against the Nets, producing big-time. Before screaming about the quality of opposition, realize that the Hawks are not very good in terms of DvP on PFs. They also play quickly enough to partially offset the Raptors' prehistoric Pace. At bottom prices, the value is too much to pass up. Take the coffin-corner and spend the money elsewhere.
CENTER
Alex Len - FD 6600 DK 6900
Opponent - DEN
FD Proj. Pts - 33.23 DK Proj. Pts - 33.81
Another Phoenix game, another Alex Len mis-pricing. This guy continues to dominate statistically, and continues to outpace his escalating salary. His price has gone up 40% in two weeks, but even at his current salary he'd have hit 5x (and much more) over his last five. The Nuggets actually play decent interior defense and their Pace is tolerable if not lights-out. I think Len remains matchup-proof as long as he keeps getting his minutes, which seems highly probable (feels like I wrote this yesterday… wait, never mind) He's' not the no-brainer he was a few games ago, but remains the top option on FD and among them on FD.
Al Horford - FD 7200 DK 6800
Opponent - TOR
FD Proj. Pts - 36.12 DK Proj. Pts - 36.76
For the first time in a while with Len on the slate, I can legitimately recommend another Center. Horford was playing ridiculously well for a couple of weeks. He has tailed off recently, but in the process, he has established a rock-hard 4x floor. He continues to carry upside every night. The DFSR system suspects Thursday will be one of those nights he realizes his full potential. This is at least in part due to the Raptors' bottom-3rd DvP on Centers. His price has recently dropped nearly 10% on DK, where he is the PP$ Center play of the night. On FD, Horford is neck-and-neck with Len, and is a good option to differentiate from those stuck on the Suns' big man.
So yeah, basketball season! And we've got some goodies you can take with you. At the end of the post, we have our NBA eBook that you really ought to check out before setting even a single daily fantasy NBA lineup. It's free, below.
GRAB A FREE TRIAL OF OUR PROJECTION SYSTEM, AND CHECK OUT DFSR PRO!
GET OUR FREE EBOOK ON DAILY FANTASY NBA!
And Daily Fantasy NBA Picks for FanDuel and DraftKings every day!
image sources
Kyrie_Irving_2015: By Erik Drost from United States (Kyrie Irving) [CC BY 2.0 (http://creativecommons.org/licenses/by/2.0)], via Wikimedia Commons
FREE EBOOK
SECRETS TO CRUSHING DAILY FANTASY FOOTBALL!
DON'T SET ANOTHER LINEUP BEFORE YOU READ THIS BOOK.