Basketball Picks Daily Fantasy
Expert Advice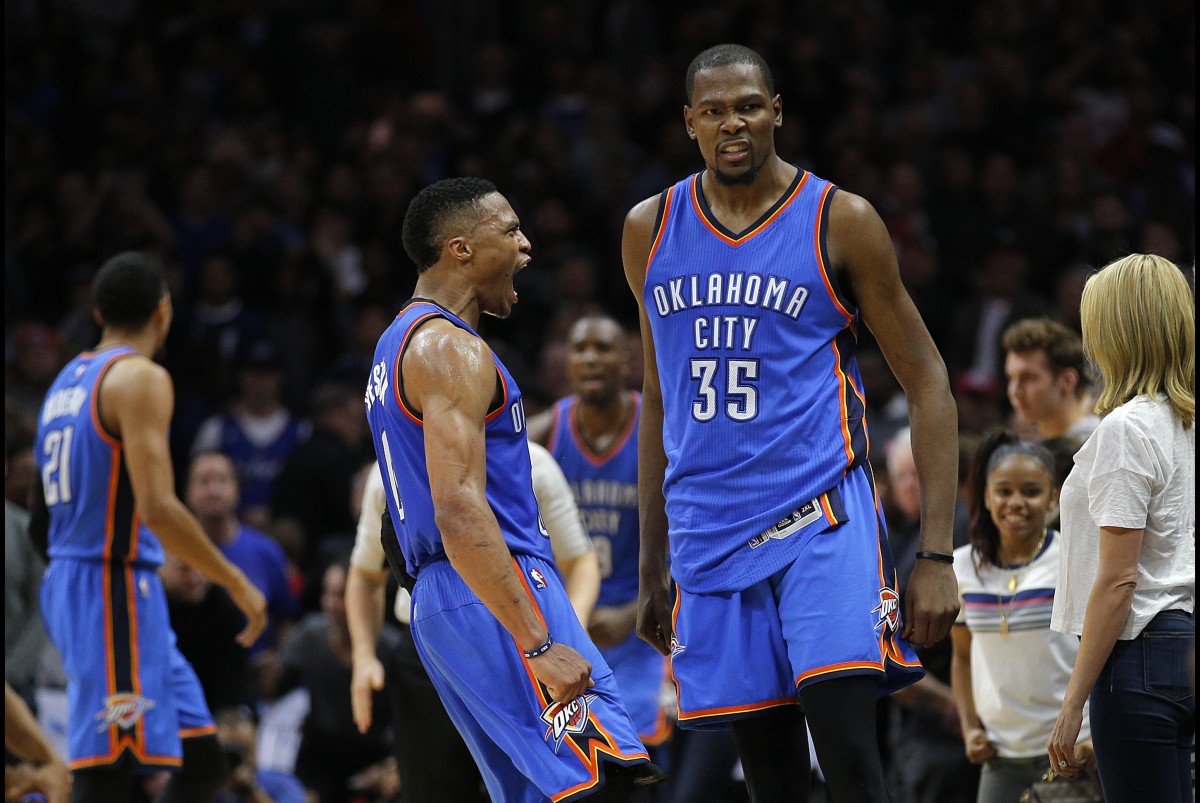 Daily Fantasy NBA Basketball Picks for FanDuel and DraftKings - 4/23/16 Opening Round
Note that this article's format changed when the playoffs started. Additionally, there won't be a separate update article. Check back to this article throughout the day Friday and review the discussion in the comments below for updated information.
Now's your chance to get DFSR Pro with NBA Optimal Lineups, Projections, Player Cards and Google Chrome extension that auto-populates your lineups into FanDuel. Or try a free trial of our base package with projections for every player. While the seasons overlap, you'll get access to our tools for the NBA and NHL (and MLB when the time comes)! Get started for free by clicking the button below.
First time with NBA? Be sure to read our free NBA Ebook on building lineups, general strategy and more. We've got you completely covered.
We've also launched a Stats and Research Page, which includes a lot of the individual statistics that we use to make our projections. It's free! Enjoy.
Toronto Raptors at Indian Pacers
Analysis
The Raptors lead the series 2-1, winning game three in Indiana and effectively taking back home court advantage. They lost game one in Toronto, but took down a fairly decisive victory last time out. This game was never really in doubt as the Raptors led by 17 at halftime and never looked back. They went on the back of their backcourt in Lowry and Derozan who combined for 41 of the team's 101 points and took nearly half the team's shots. I don't know if this is a good long term strategy for the squad, but it worked in game three.
The Pacers meanwhile struggled to score which is basically their biggest weakness. And of course, it's a significant one considering basketball games are won by scoring. Other than Paul George, they don't have a lot to rely on when it comes to needing quick buckets, and even he's not that type of player so much. This game is still going off as nearly a pick em and should be close and low scoring again.
Top Value Plays

Paul George - FD 9000 DK 9100
Opponent - TOR
FD Proj. Pts - 42.29 DK Proj. Pts - 44.89
There are definitely some ways to spend your salary cap so I wouldn't go about calling PG a must play or anything like that. But if the Pacers can keep it close (and maybe even if they can't) then I think you'll see him go major minutes seeing as how this is a crucial game in the series. The Pacers can't afford to fall down 3-1 heding back to Toronto so I think you see George out there for the majority in this one.
Kyle Lowry - FD 8300 DK 8000
Opponent - IND
FD Proj. Pts - 41.97 DK Proj. Pts - 44.42
He's still a bargain on DraftKings even though the price has come up a little since the beginning of the playoffs. It makes sense considering last game he went 21/8/4 and has been in line for major minutes almost no matter the game script. While I don't think it makes sense playing him extended run when the game is in hand, Dwayne Casey doesn't seem to care and his usage appears safe.
Myles Turner - FD 5500 DK 4900
Opponent - TOR
FD Proj. Pts - 21.99 DK Proj. Pts - 22.87
This one depends on which Turner we see. Is it the game one and three Turner or the game two Turner? There's a big difference and he isn't exactly safe. If you think he pushes up to thirty minutes again then yes, run him almost without hesitation. But I don't think that's a sure thing.
Miami Heat at Charlotte Hornets
Analysis
This series has been ho-hum from the beginning. The Heat blew out the Hornets in the first game and worked themselves enough of a deficit at halftime of the second game that it's been an uneventful run. That isn't to say it can't turn around here, but now Charlotte is playing without Batum which really hurts their chances. He's such a crucial piece of what they do on both offense and defense. They will have to replace a lot of minutes and production with guys who aren't the same caliber.
All that being said, Charlotte is still a slight favorite going into this game seeing as how it's at home and they've been such a solid underdog team all season. The Heat meanwhile have been just grinding away the victories Miami-style. They aren't the most fun team to watch with their slow and steady pace. I don't love much in the way of DFS value on their side of the ball with the minutes and pricing not looking all that hot.
Top Value Plays

Courtney Lee - FD 3900 DK 4000
Opponent - MIA
FD Proj. Pts - 25.32 DK Proj. Pts - 26.87
There's almost no way he doesn't play more than 40 minutes in this game. Now that the Hornets are without Batum, Lee will be called upon as basically the steady two guard and might even shift to the three if they go really small. They will need him on defense and the minutes alone are enough to make him a must play on this slate. He ran 42 last game when Batum went down late and put up a 12/4/2 line. That's plenty for his salaries in this playoff format.
Jeremy Lin - FD 4200 DK 4800
Opponent - MIA
FD Proj. Pts - 22.17 DK Proj. Pts - 23.11
Without Batum it stands to reason we will see much more of Lin off the bench (if he doesn't draw the start, which he might). Lin is one of those price and potential opportunity dudes that we wait for during the regular season but don't come around as often during the playoffs. This could be a chance for him to creep his minutes up around 30 and that's all we would need to see in order to label him a value play. That he comes at a weaker position only helps the cause more.
Kemba Walker - FD 8000 DK 7800
Opponent - MIA
FD Proj. Pts - 39.52 DK Proj. Pts - 41.27
While there is other value at the PG position for this slate, it's hard to argue with Walker's potential floor in this game. He will almost definitely see over forty minutes without Batum out there and if last game's any indication, there will be a ton of shots for him. He put up 29 in game three and that should be about the same tonight as the Hornets fight to stay in this series.
Consider Joe Johnson 
Oklahoma City Thunder at Dallas Mavericks
Analysis
It kind of seems like a miracle that Dallas took game two on the road against the Thunder. Considering OKC outscored them by a total of 67 in the other two games combined, Dallas eke-ing out a W seems even that much more improbable. Last game was a nearly effortless win by the Thunder who never looked challenged and at no point did it really seem like Dallas had a shot.
The line going into this one greatly favors OKC as they come in -9 against a hobbled Dallas squad. It's unclear if Deron Williams will go and from a DFS perspective we'd much rather he didn't. Him on the bench clears the way for some value plays in the Dallas backcourt. We will have to wait on that news. Otherwise, this is a Dallas team who could get crushed again and OKC has a chance to put the series nearly out of reach.
Top Value Plays

Kevin Durant - FD 10200 DK 10300
Opponent - DAL
FD Proj. Pts - 52.56 DK Proj. Pts - 55.59

Russell Westbrook - FD 10500 DK 11000
Opponent - DAL
FD Proj. Pts - 53.77 DK Proj. Pts - 55.73
On this slate I see these two guys as just about must plays. Even with the possible threat of the blowout, Russ and KD control way too much of their team's fate that fading one (or both) makes for tricky business. If forced to choose between the two I'd go Durant only because there is other point guard value outside of Westbrook. But the floors on both of these guys is so high and OKC has the highest projected team total on the slate.
J.J. Barea - FD 4800 DK 5200
Opponent - OKC
FD Proj. Pts - 28.51 DK Proj. Pts - 29.84

Wesley Matthews - FD 5000 DK 4600
Opponent - OKC
FD Proj. Pts - 24.24 DK Proj. Pts - 27.68

Raymond Felton - FD 5600 DK 5300
Opponent - OKC
FD Proj. Pts - 28.11 DK Proj. Pts - 30.03
I'm grouping these three guys together because they are all in line for major minutes if Deron is to sit again. They each saw well over the 30 last game and that was in the blowout. If Dallas can keep it even a semblance of close it's because these guys are playing a bunch and scoring. That's what they'll need ot keep pace with OKC and each is still coming solidly in the middle tier.
Dirk Nowitzki - FD 6900 DK 6100
Opponent - OKC
FD Proj. Pts - 35.45 DK Proj. Pts - 37.5
Power forward was such a pain in the ass position during the regular season and not much has changed for the playoffs. I see Dirk as basically a must play because there are very few other options who are close to safe. Here's to hoping Dallas can stay in the game and he can put in some work on Ibaka.
Los Angeles Clippers at Portland Trailblazers
Analysis
Speaking of another series that's seen almost nothing but blowouts, the Clippers and the Blazers are at it again today. Portland got crushed by 20 and 21 in the first two games. But they return home and the opening line has the game at least projecting as close. Vegas has the game as Clippers -1 with a 207  o/u. That's the highest game total going and if the script follows that projection then we could be staring at a lot of value.
It stands to reason Portland will come out firing in this game. They're playing at home and I would consider this a must-win game for them to avoid falling behind 3-0 in the series. But I do think they are in trouble. The Clippers appear to be hitting a stride with Griffin fully back and the rest of the offense flowing through Paul.
Top Value Plays

Chris Paul - FD 9800 DK 9600
Opponent - POR
FD Proj. Pts - 49.92 DK Proj. Pts - 52.06
He's played great in less than normal time on the court mostly because the Blazers and Damian Lillard have no answer for CP3 on offense. He's been able to do whatever he wants, whenever he wants on that side of the floor and I don't suspect it changes much here. If anything, we might see an even stronger game from Paul if the Blazers can keep the game close.
Damian Lillard - FD 8200 DK 8200
Opponent - LAC
FD Proj. Pts - 41.94 DK Proj. Pts - 45.11
He'll be hounded by Paul again, but Lillard's price is still low enough that we can consider him almost on the upside alone. He won't have it easy, but he did get up 22 shots last game and I suspect we see somewhere around that number again tonight. If the game is close then I also think he creeps to over forty minutes which would really put him in the next level.
Al-Farouq Aminu - FD 5500 DK 5100
Opponent - LAC
FD Proj. Pts - 26.08 DK Proj. Pts - 27.08

Mason Plumlee - FD 5600 DK 5000
Opponent - LAC
FD Proj. Pts - 28.13 DK Proj. Pts - 28.55
You trust the minutes on either of these two? It's crazy, we had Aminu and Plumlee projected for these kinds of minutes in game one and they both got buzzed off. Got spooked by that performance and ducked them down a bit only to have them run as we expected in game two even with the blowout. You follow all of that? Here's to hoping Stotts just sticks with them through thick and thin. If so then they are both solid cash game plays on this slate and help fit some of the bigger money guys.
Strongly consider Blake Griffin
GRAB A FREE TRIAL OF OUR PROJECTION SYSTEM, AND CHECK OUT DFSR PRO!
GET OUR FREE EBOOK ON DAILY FANTASY NBA!
And Daily Fantasy NBA Picks for FanDuel and DraftKings every day!
FREE EBOOK
SECRETS TO CRUSHING DAILY FANTASY FOOTBALL!
DON'T SET ANOTHER LINEUP BEFORE YOU READ THIS BOOK.