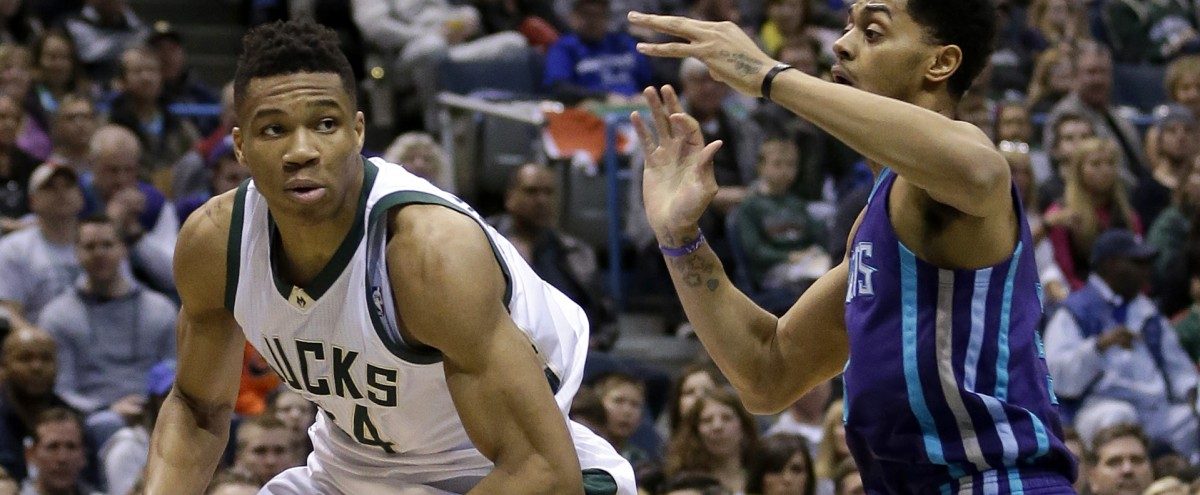 Daily Fantasy NBA News and Injury Updates for FanDuel and DraftKings - 1/10/17
Welcome to the daily updates and injury news article. We'll try and update it right up to line-up locks with as much information as comes across our desks. Let's get to it!
Last night's picks can be found here, so you can wrap your mind around what you need to be looking at before lineups lock tonight.
By the way - we keep our projection system updated with all of the changes as they occur throughout the day right up until lineup lock. Every day. If you want access to that system so you can cut out a lot of the research element, click the button below!
What We Know
Jimmy Butler & Dwayne Wade will sit out against the Wizards
This leaves a ton of shots and minutes in the air. Jerian Grant is the first guy I look to, as he initiated offense, which is what they will need in this game. Doug McDermott and Nikola Mirotic should also see some more minutes and shots, and I like them both. The Wizards play at a fast pace, and you have to think some of these Bulls are going to kill value.
Avery Bradley is out vs the Raptors
Bradley missed last game, and Marcus Smart definitely took advantage. i wouldn't expect another performance that great, but he is deifnitely in play across the board. DeMar DeRozan will also see slightly worse defense from Marcus Smart, though he is a still an above average defender. Isaiah Thomas remains a great play in all formats and he will see his usage go up slightly.
Josh Richardson isn't expected to play against the Warriors
J-Rich has been averaging 36 minutes per game for the heat in December/January, so there are definitely some minutes up for grabs. Goran Dragic should play a ton tonight, along with James Johnson and Hassan Whiteside. i think everyone else sees around 28 minutes, and has a lot of upside. This game could work well for Tyler Johnson, who excels in fast paced affairs. I like this game a lot tonight, but mostly from the Heat side.
LaMarcus Aldridge is out for rest purposes
Aldridge is going to get a few games like this all year long, and we will look right to Kawhi Leonard and Pau Gasol. Both of them should see 34 minutes, and have a ton of safety and upside against the Bucks. Leonard has one of the better possible match ups, and I will have a ton of exposure to him in both cash games and tournaments, especially if Antetokounmpo is out.
Klay Thompson will sit out against the Heat
Thompson takes a lot of shots, and they will probably be spread out amongst the regular guys. Ian Clark will start, and heave up a few 3's. Durant and Curry will see 3 or 4 extra shots, and Iguodala and Green will see 1 or 2. Durant is my favorite play in this game, but will only play him in lineups that I have exposure to Goran Dragic or Hassan Whiteside.
Jon Leuer is out against the Kings
This opens up the door for Tobias Harris again, who just keeps finding his way back into the starting lineup. I actually like him less now, and he will probably get into foul trouble with DeMarcus Cousins. Marcus Morris is my favorite play on the Kings and i think he sees extended run at the 3 and 4.
What We're Waiting to Know
Giannis Antetokounmpo is questionable tonight against the Spurs
Giannis is a huge part of the whole Bucks team, so his absence definitely means a ton. For one, Jabari Parker gets a huge bump if he sits. He saw a 12% usage last game ABC missed, which is A LOT. The Spurs have a great team defense, but can be vulnerable to athletic forwards. If Antetokounmpo plays, I will avoid this game completely.
Nicolas Batum is questionable, but leaning towards doubtful
Batum is gonna sit again here, and Lam will benefit most. He will also get the defense of James Harden, and it makes him almost a must play in cash games. He has also shown his ability rebound, accounting for multiple double digit rebounding games. Kemba Walker will also see a few more shots, but will see the pesky defense of Patrick Beverley.
Eric Gordon is questionable to play with a sprained toe
Gordon heaves up a lot of shots off the bench, and I think most of them will go to James Harden and Trevor Ariza. They will likely play a few more minutes, and shoot a couple more 3's each. The Rockets have the highest projected total on the night, and both of them are squarely in play.
Trevor Booker is a GTD against the Hawks
Booker is a decent defender, so this is more a thing for Paul Millsap. If Booker misses, the Nets will have nobody to cover Millsap. Bogdanovic will likely step in, and Millsap will dominate him. I like both Dwight Howard and Paul Millsap tonight, but this news will likely sway me one way or the other in cash games.
The "Every Lineup" Guys
Kawhi Leonard
With LaMarcus Aldridge resting, you can lock 34 minutes in for Kawhi Leonard. He also has a spectacular match up against the Bucks, who have ranked 7th worst against small forwards. Compared to the rest of the position, Leonard is fantastic, and I wouldn't sway too far away in cash games. He is super consistent, and you can count on 40 with 60 point upside.
Jeremy Lamb
Lamb is just an easy play tonight. He faces the fast pace Rockets, and will get the start with Nicolas Batum out. He is a highly productive player, and will certainly do things while on the court. This isn't a guy who will stand in the corner and let the offense do whatever. H will drive to the basket, run pick and rolls, and score. He also crashes the board extremely well. I consider him a must play in cash games and will have him pretty much everywhere in tournaments as well.
GRAB A FREE TRIAL OF OUR PROJECTION SYSTEM, AND CHECK OUT DFSR PRO!
GET OUR FREE EBOOK ON DAILY FANTASY NBA!
And Daily Fantasy NBA Picks for FanDuel and DraftKings every day!
Good luck out there today! If you want access to all of our numbers, get started with a free trial below of our lineup optimizer, on us!