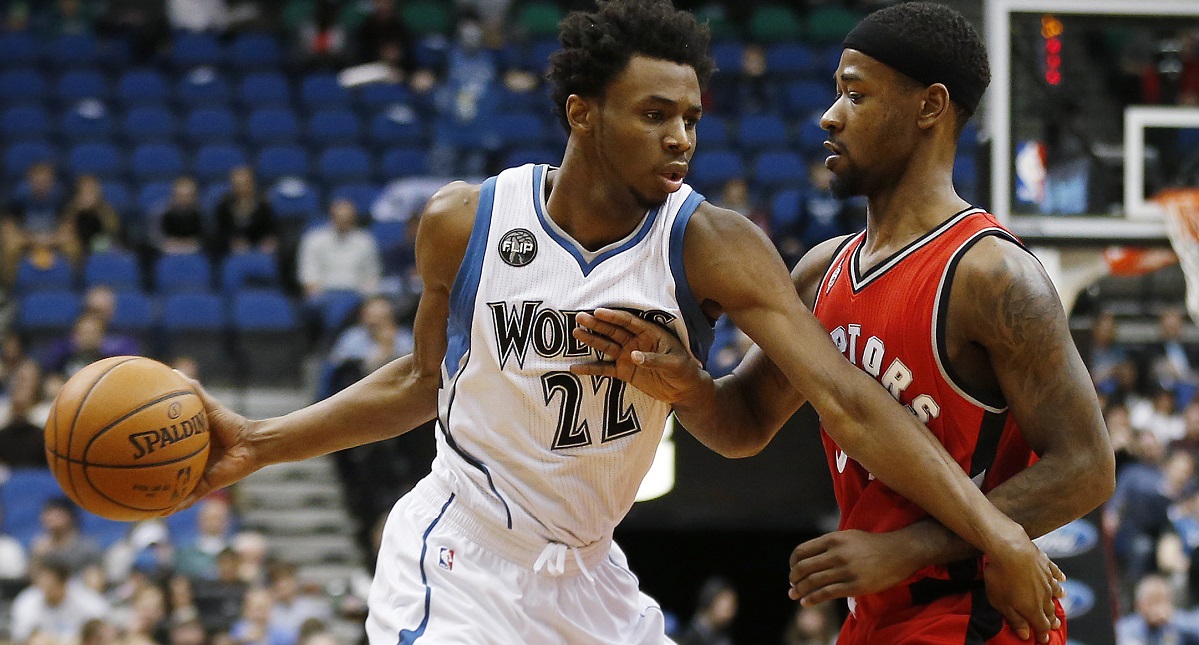 Daily Fantasy NBA News and Injury Updates for FanDuel and DraftKings - 1/11/16
Welcome to the daily updates and injury news article. We'll try and update it right up to line-up locks with as much information as comes across our desks. Let's get to it!
Last night's picks can be found here, so you can wrap your mind around what you need to be looking at before lineups lock tonight.
By the way - we keep our projection system updated with all of the changes as they occur throughout the day right up until lineup lock. Every day. If you want access to that system so you can cut out a lot of the research element, click the button below!
What We Know
Eric Gordon is out against the Timberwolves
Gordon is a gunslinger off the bench, so his absence will eave some shots. Corey Brewer will grab the majority of the minutes, and Sam Dekker is pretty interesting off the beech as well. However, I think this helps Harden most. He will shoot a few more 3s, and anything helps at his inflated price tag. He is a good play in all formats, but you must consider what he does to the rest of the lineup.
What We're Waiting to Know
Avery Bradley is questionable against the Warriors
Bradley affects a ton, from Marcus Smart to Bradley Beal. If he misses, Marcus Smart, Isaiah Thomas, John Wall and Bradley Beal all become better plays, for various reasons. Smart and Wall are my favorite of the bunch, and I like Beal and Thomas in tournaments. Jae Crowder may also pick up some usage, and he is a decent middle tier SF option.
Serge Ibaka and Elfrid Payton questionable to play the Clippers
Both of these guys are important to this offense, and we haven't seen both of them out at the same time. If both of them do miss, I will have a ton of Aaron Gordon and Nikola Vucevic. I will also have exposure to Evan Fournier and D.J. Augustin, who will pick up minutes and usage. If only one misses, you can plug in whoever starts for the guy who is out. I like Aaron Gordon either way here.
Zach LaVine is "unlikely" to play
LaVine is top 5 in the league in minutes per game, and he shoots a lot too. Last time he was out, Nemanja Bjelica played 41 minutes, and had a huge fantasy game. He is a good option off the bench, and all the starts see a bump too. This bumps KAT and Wiggins to elite plays, as they figure to see the ball a lot more, and the minutes are obviously secured in this match up.
The "Every Lineup" Guys
Kevin Love
We touched on both of these guys in the main picks article, and both remain great plays. Love faces the Blazers, who are the leagues worst team against PF's. This game does have a decently high spread, but I expect it to stay close and be relatively high scoring. There is nobody on this team to stop Love, and he should be able to control all facets of the interior, as well as a few perimeter shots. Love is my favorite of the big 3, but all of them are definitely in play. Power forward is also my least favorite position, so I see no way I don't have Love everywhere. He has been very consistent this year and the upside is there. Just as a note, this is the team he scored 34 against in the 1st quarter earlier this year. Encore?
Andrew Wiggins
Wiggins is in a better spot than he was earlier, with Zach LaVine announced as doubtful. Wiggins gets a huge boost with LaVine going on the floor, 7.7% to be exact. His usage will sit around 37%, which sits right around the likes of James Harden, DeMar DeRozan and DeMarcus Cousins. He will get the defense of Trevor Ariza, which is slight above average. Wiggins will definitely be able to score, and I would expect a few more peripherals in a fast paced game with LaVine missing.
GRAB A FREE TRIAL OF OUR PROJECTION SYSTEM, AND CHECK OUT DFSR PRO!
GET OUR FREE EBOOK ON DAILY FANTASY NBA!
And Daily Fantasy NBA Picks for FanDuel and DraftKings every day!
Good luck out there today! If you want access to all of our numbers, get started with a free trial below of our lineup optimizer, on us!
image sources
Andrew Wiggins, Terrence Ross: (AP Photo/Stacy Bengs)