Basketball Picks Daily Fantasy
Expert Advice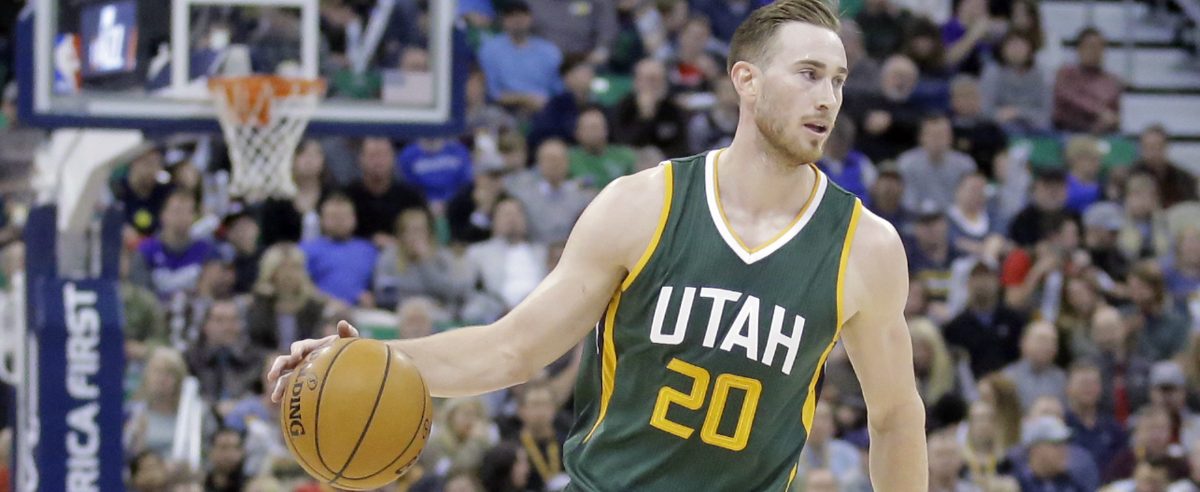 Daily Fantasy NBA Basketball Picks for FanDuel and DraftKings - 1/24/17
Welcome to Tuesday in the NBA!! We've got an interesting 6 game slate tonight, with Vegas calling for some high scoring and as of Monday night, no blowouts. The largest spread currently sits at a mere 2.5 points. So where do we look for our value, lets ask the projection system. On to the picks!!
Now's your chance to get DFSR PRO, which will give you access to our NBA optimizer, our NFL Optimizer, and our new NFL player lab! Get started for free by clicking the button below.
First time with NBA? Be sure to read our free NBA Ebook on building lineups, general strategy and more. We've got you completely covered.
Point Guard
Kyle Lowry FD - $8400 DK - $8800
Opponent - SA
Proj Pts FD - 39.35 DK - 42.31
Lowry had a rough night against Phoenix on Sunday, going 1 for 9 from beyond the arc before being ejected for a flagrant foul. He's going to have to put that behind him quickly though since with DeMar Derozan out for the next two games, the Raptors are going to look to him to lead the team. First up, San Antonio. The Spurs present a tough match up for Lowry coming in among the top ten defenses against opposing point guards, the thing to consider here is his price. In the past week it has slowly been trending downward. If Toronto is going to walk out with a win tonight, Lowry will have to carry them there and at this price we could be getting him at a bargain.
George Hill FD - $6300 DK - $6900
Opponent - DEN
Proj Pts FD - 35.62 DK - 37.51
George Hill has been hot lately, and he shows no real signs of slowing down. He's locked in at minutes in the low to mid thirties, and aside from a forgettable game against the Mavs on Friday night has regularly been paying value. Saturday night against the Pacers he put up a season high 30 points going 3-5 in three point land and 9-11 from the line. Denver is pretty bad at the point, coming in second to only the Nets and their top 5 pace factor should force Utah to step up their game a little providing a few extra looks. While certainly an option for tournaments, I think I'll stick to cash.
Elfrid Payton FD - $6700 DK - $6400
Opponent - CHI
Proj Pts FD - 34.21 DK - 36.16
Another hot hand coming in to tonight is Elfrid Payton. In four of his last five games Payton has easily paid value, coming in at over 6X twice in that period. With Evan Fournier out Payton has been leading the Magics offense and now with D.J. Augustin going down he could continue to see extended run. Chicago hasn't been the same defensively at point guard since moving Rajon Rondo to the bench and Payton should have no problem exploiting that. Love him in all formats.
Strongly consider Isaiah Thomas and Marcus Smart against the Wizards.
Shooting Guard
Dwyane Wade FD - $7000 DK - $6800
Opponent - ORL
Proj Pts FD - 34.76 DK - 36.47
Dwyane Wade has been becoming more involved in the Bulls offense recently, with 20 or more shot attempts in 4 of his last 5 games. The projection system loves him here and while I certainly see the upside, I'm cautiously optimistic with the minutes. On their last back to back set, the Bulls deployed Wade in both games, but limited him to 20 minutes on the front end. Provided he gets the full compliment of minutes in the opening end of another b2b, the match up is ripe with opportunity for Wade. DW and Jimmy Buckets have been orchestrating the Bulls offense and we're getting Wade for a fraction of the cost. Keep an eye on twitter and of course the DFSR updates article for any definitive word on the minutes. If you think he gets his full run deploy him at will, if the minutes are a concern, then limit to tournaments.
Norman Powell FD - $3900 DK - $3400
Opponent - SA
Proj Pts FD - 21.36 DK - 22.9
With DeMar DeRozan sidelined for at least the next two games we have already established that Kyle Lowry will bear the offensive load for Toronto, but there still needs to be someone in that two guard spot, and that will most likely be Norman Powell. While no one is expecting Powell to go out there and do what DeMar does, the beauty is that he doesn't have to. In the last 5 games during which he saw 20 minutes or more, he has averaged 18.86 fantasy points good for near 5x value which is perfect for our cash considerations. Look for Powell to be the chalk of the day.
Bradley Beal FD - $6700 DK - $6700
Opponent - BOS
Proj Pts FD - 31.15 DK - 33.24
Beal will come in to the second game of a back to back against the Celtics. Boston is about league average against opposing shooting guards, and this game has the highest projected total of the evening and a spread of only 1 meaning the fantasy points should be coming fast and furiously. Beal seemed to suffer some soreness in his knee after Saturdays game against Detroit but as of this writing it doesn't seem to slowing him down any against the Hornets. With his minutes locked in to the mid to upper thirties Beal makes for a nice cash game play.
Small Forward
Gordon Hayward FD - $7400 DK - $7200
Opponent - DEN
Proj Pts FD - 37.4 DK - 39.63

Joe Ingles FD - $4200 DK - $4900
Opponent - DEN
Proj Pts FD - 23.13 DK - 25.11
Joe Ingles has been seeing minutes in the mid to upper thirties with Rodney Hood sidelined with his knee injury. In the first 2 games he put up an impressive 11/2/5 line with two steals against the Suns following up with a 12/3/4 line and 3 blocks against Dallas. On Saturday his shot wasn't falling against the Pacers but he continued to contribute in all other facets to still make value. Meanwhile, Gordon Hayward has just been on fire in January shooting at least 50% in 7 of 11 games this month. He also benefits from Hoods absence seeing a slight bump in usage. Both of these guys make for fine choices across all formats.
Aaron Gordon FD - $5200 DK - $5700
Opponent - CHI
Proj Pts FD - 26.73 DK - 28.07
Aaron Gordon has been the textbook definition of inconsistency this season. He'll put up 18 points one night and follow up with 2 the next, then go 28, 8, 21, 4....you see where this is going. The caveat here I suppose is that his last outing against the Warriors on Sunday he managed only 8 points, so he should be lined up for a double digit night tonight against the Bulls. Also in his favor, his usage rate jumping to 22% over the last couple of games with Evan Fournier and Jodie Meeks out. The Bulls are about league average against opposing threes, and all things considered I think it's fine to use Gordon in your cash lineups, though, if you wanted to stack the two guys above and limit Gordon to tournaments, I wouldn't blame you.
Andrew Wiggins FD - $7100 DK - $7000
Opponent - PHO
Proj Pts FD - 33.54 DK - 35.51
Andrew Wiggins really hasn't had a good January, the peripherals just aren't there so if the shot's not falling it can lead to a frustrating night for Wiggins and his fantasy owners. The past couple of games something seems to have clicked though. He dropped 27 points against the Clippers and followed up a couple nights later with 24 against the Nuggets. Both games he rounded out with 4 boards, 4 assists, and a block. If this type of performance can continue then we have to put Wiggins in to consideration and the Suns with their bottom 5 defense and top 3 pace factor present the perfect opportunity for him to keep that streak going. Unless he puts on a shooting clinic, I don't see a ton of upside but he's fine for cash games.
Power Forward
David Lee FD - $5100 DK - $5900
Opponent - TOR
Proj Pts FD - 29.86 DK - 31.22
As I'm wiring this, David Lee has 20.7 FD points with 11 minutes to go despite coming off the bench against the Nets. This at least reassures us that no matter how Pop decides to run things with Pau Gasol sidelined with a finger injury, as long as Lee keeps performing the way he has these past few games, he should get ample minutes and opportunity whether starting or coming in off the bench. In those first 2 games without Gasol he averaged nearly 7X points per dollar with two straight double doubles. It's still early to tell how Mondays game will play out, but if he takes a slight hit in performance, he should make for a great cash game play regardless, but if he moves back to the starting five then he's also a strong consideration for tournaments.
Markieff Morris FD - $6400 DK - $6300
Opponent - BOS
Proj Pts FD - 29.89 DK - 32.12
We know there are 2 Morris brothers in the NBA, but it almost feels as though there might be a third, as the Markieff that was wildly inconsistent in December seems like a different player in January. He has really turned things around and turned in some rather impressive performances this month. He's come in under 30 fanstasy points in 1 of his last 5 games, putting up 2 double doubles in that span. The minutes seem to be locked in to the upper thirties, even pushing the lower forties. His over all game has really solidified averaging 8.4 rebounds per game this month and 2.1 assists. The Celtics are giving up 6% more of each to opposing fours this season and 8% more steals. I see a floor of 30 with a ceiling in the upper 30s.
Taj Gibson FD - $4700 DK - $5000
Opponent - ORL
Proj Pts FD - 24.69 DK - 25.73
Gibson's performance has been suffering a little lately, having his minutes buzzed in the blowout loss to Atlanta, along with the inconsistent rotations Chicago has been running, with all of that though, the cost on him has dropped to it's lowest point in the past couple of weeks, so now is the time to buy. When he's getting his minutes Gibson can be counted on to put up double digit scoring and at this price should be able to pay value. As long as you think the minutes are there, Taj makes for a good cash game play.
Center
Jahlil Okafor FD - $4600 DK - $5200
Opponent - LAC
Proj Pts FD - 25.85 DK - 27.23
Okafor is currently listed as probable for tonight's game with the Clippers, with Joel Embiid already ruled out, you have to think they're going to do all they can to get Jah out there tonight. He put in 30 minutes against the Hawks on Saturday night good for 12 points, 4 boards, a dime, 3 blocks and a steal. When starting this season Okafor has averaged 13.4 points, 5.6 rebounds, 1.4 assists, and 1.1 blocks. His defensive indifference hurts his value and while the match up with the Clippers isn't ideal I feel confident with Jahlil in cash games.
Robin Lopez FD - $4600 DK - $4500
Opponent - ORL
Proj Pts FD - 22.83 DK - 23.85
Robin Lopez has been rather consistent over the last couple of weeks. He put up a season high 21 points against Dallas last Tuesday. The minutes got buzzed a little in Fridays blow out at the hands of the Hawks, but his fantasy performance didnt't suffer any. RoLo doesn't put up mind blowing numbers, but if safety is your thing, (and if it's not, you might want to rethink this whole DFS thing) he can provide. Orlando presents a nice opporunity for Lopez as they're allowing the fifth most rebounds per game and the sixth most fantasy points to opposing centers.
GRAB A FREE TRIAL OF OUR PROJECTION SYSTEM, AND CHECK OUT DFSR PRO!
GET OUR FREE EBOOK ON DAILY FANTASY NBA!
And Daily Fantasy NBA Picks for FanDuel and DraftKings every day!
FREE EBOOK
SECRETS TO CRUSHING DAILY FANTASY FOOTBALL!
DON'T SET ANOTHER LINEUP BEFORE YOU READ THIS BOOK.