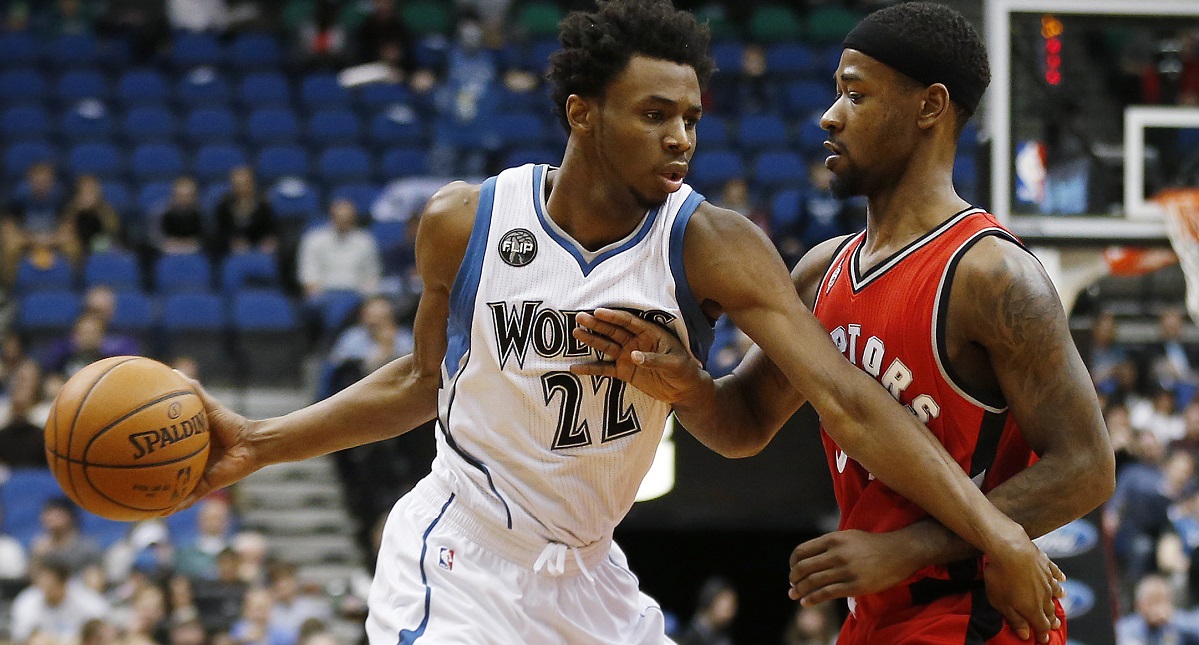 Daily Fantasy NBA Basketball Picks for FanDuel and DraftKings - 3/11/17
It's Saturday in the NBA and there is a lot to consider. There's a three game early slate tipping off at 3PM, then at 7 we get to the main slate. One we thought would be highlighted by a clash of the Western Titans with the Warriors going in to San Antonio to take on the Spurs. First word comes that Kawhi Leonard has a concussion and will miss the game, then the Warriors, already missing Kevin Durant announce that they will sit Steph, Klay, Dray and Iggy. While many of these picks you'll see below were determined by our system prior to the Golden State news breaking, they are all still in play. Meanwhile we will continue to update our projections with all news as it breaks, and look out for our update article later today which will have all the latest announcements and top plays.
Now's your chance to get DFSR PRO, which will give you access to our NBA optimizer, our NFL Optimizer, and our new NFL player lab! Get started for free by clicking the button below.
First time with NBA? Be sure to read our free NBA Ebook on building lineups, general strategy and more. We've got you completely covered.
Point Guard
Kemba Walker FD - $8400 DK - $8100
Opponent - NO
Proj Pts FD - 41.84 DK - 44.63
Charlotte's chances of making the post season are looking a little bleak but Kemba Walker is going down swinging. The Hornets point guard is out there every night running all facets of the game and over the past few weeks has been paying dividends to those who roster him in daily fantasy. Last night not withstanding (he only saw 24 minutes in a 40 point blowout of the Magic) Walker has been one of the most consistent names in daily fantasy these past few weeks, paying value in 8 of his last ten prior to the Magic game, seeing an average of 38.3 minutes in that span. Tonight Charlotte hosts the Pelicans who are a bottom 5 defense at point guard allowing 7% more points, 9% more rebounds and 9% more assists than league average to the position. This game has a mere 2 point spread according to our friends in Vegas, so as long as it doesn't get out of hand, Walker should return to his usual value paying self.
Elfrid Payton FD - $7000 DK - $7000
Opponent - CLE
Proj Pts FD - 35.78 DK - 37.58
Elfrid Payton came back down to earth a little last night in a blow out loss to the Hornets, but he has really found new life in the Magics new small ball, fast paced system. Prior to last night, where he only saw 27 minutes of action, Payton was running the boards for minutes in the low to mid thirties and paid value in 3 of his last 4 games including two straight triple double performances. There is no early spread on this game, but Kyrie and company are allowing 5 % more points and 75% more blocks than league average in a bottom ten defense against opposing point guards, so if this one stays close and Payton returns to 30+ minutes, then he like Kemba Walker above has a chance to make up for last nights bloodbath in Charlotte.
Mike Conley FD - $7700 DK - $7900
Opponent - ATL
Proj Pts FD - 39.26 DK - 41.45
Coach Fizdale has been shuffling his starting rotation of the past few games and it's hard to tell what, if any, impact this is having on Mike Conleys game. The first game was against the Nets, so it was pretty much a given that he'd pay value regardless of who he had on the court with him, the next game out against the Clippers however he struggled quite a bit, delivering one of his worst performances in the past month. Tonight Memphis will host the Hawks, who are a bottom ten defense and more on par with the Nets than the Clippers. The two bad outings have depressed his salary ever so slightly as well. All things considered, I like Conley a lot for cash games and feel there is definite potential for him to return to 6X upside he was showing earlier this month if you're looking at him for your tournaments.
Consider Reggie Jackson and Derrick Rose going against each other in the early only.
Shooting Guard
Gary Harris FD - $5600 DK - $5600
Opponent - SAC
Proj Pts FD - 27.25 DK - 28.96
So, I originally had Klay here in this spot, and honestly without him shooting guard is a tough one tonight. None of the big names are coming in highly favored by the system. Shooting guard as a whole is better in the early slate as those guys are all coming in at the top of the projections. So to get out of shooting guard as quick and painless as possible the system likes the value presented by Gary Harris. Harris has scored 13 or more points in 13 of his last 14 outings and has played for at least 30 minutes in 8 of his last 10. The Kings are the worst defense in the league at shooting guard allowing 5% more scoring than average at the position. Monday night against Sacramento Harris compiled a 13/3/3 line with 3 steals. It's not the splashiest of names, but at a weak position, it gets you away with little risk and should provide the safety needed for cash games.
Evan Fournier FD - $5600 DK - $5700
Opponent - CLE
Proj Pts FD - 29.1 DK - 31.34
Just like Elfrid Payton above, we need to just look past last night's embarrassment at the hands of the Hornet's when looking at Evan Fournier. Fournier played only 25 minutes last night and seriouly under performed, but prior to that game, he has seen a consistent string of games with 34-38 minutes. He came in to last night averaging 17.2 points with 2 three pointers and 14.3 field goal attempts per game sine the All Star break. The Cavs are allowing 4% more points and rebounds and 9% more assists than league average to opposing two guards, just like Elfrid, I'm looking for Fournier to have a nice bounce back game this evening with a 5X floor and 6X+ up side.
Rodney Hood FD - $4500 DK - $4800
Opponent - OKC
Proj Pts FD - 24.42 DK - 26.52
In the early only slate Rodney Hood stands out at shooting guard due to the tremendous opportunity presented. George Hill and Derrick Favors are questionable for today's game and Hood, newly returned to the starting rotation after missing most of February and the first couple of games this month with a knee injury stands to see a lot of run time at a price well below what it should be. Wednesday against the Rockets, Hood paid nearly 8X this price and while the Thunder present a much more difficult defensive front at shooting guard, they play at a similar, fast pace and Hood should be able to do more than enough with the minutes to pay value on a short slate.
Small Forward
Andrew Wiggins FD - $7700 DK - $7400
Opponent - MIL
Proj Pts FD - 38.15 DK - 40.04
You can put Andrew Wiggins in the showcase showdown, because the price is right. As a matter of fact, it's down 1k from about 2 weeks ago, and is finally to a point where I can consider locking Wiggins in my SF spot. I like Wiggins, but I like him more as a mid 7K price guy than a mid 8k price guy. Even at this price his last few outings have underwhlemed, but in all fairness, one of those games he was fighting off Kawhi all night, the next game was against the Clippers, which is a little harder to justify. Then last night it was Golden State who, even without KD are a top ten defense at the position. Tonight however the Wolves head to Milwaukee to take on the Bucks, who are the third most generous defense at the position. The Bucks are allowing 11% more points, 5% more rebounds and 7% more assists to opposing threes. With a mere 2.5 point spread, I love Wiggins in this spot and will be getting Wiggy with it in all of my lineups tonight.
Harrison Barnes FD - $6000 DK - $6400
Opponent - PHO
Proj Pts FD - 29.61 DK - 31.29
Dallas slowed the fastest paced team in the league, the Nets, down to their level last night in a 105 - 96 contest, this hurt the implied upside we thought we might see from Harrison Barnes in a faster paced game, but he still finished the night with 21 points and 7 assists. Tonight the Mavs draw a match up with the Suns who also play a top three pace, so the upside potential is there again, but the floor alone is high enough to consider Barnes for cash purposes even against a Suns defense that is significantly better at the three than the Nets are.
Terrence Ross FD - $4500 DK - $5200
Opponent - CLE
Proj Pts FD - 27.53 DK - 29.48
The Hornets thrashed the Magic last night and no spectator had a better view than Terrence Ross. Seriously, he basically stood on the court and watched the game. I think I saw him standing there with a hot dog and soda at one point. He did manage 2 rebounds and 2 steals, then he turned the ball over twice as well. So, yeah, this is one of those names where it comes up in the system and I ask myself how do I justify this guy after he burnt so many people, myself included. Well, we put the recency bias aside and look to the bigger picture. First off, no one really paid value in that game last night, even if most of them came closer than Ross did, but still, it was just a bad game from a fantasy perspective. So looking ahead to tonight, it's no secret the Cavs tend to play down to their opponent. They rank fourth worst overall at small forward. We know Ross is capable of more than what we saw last night. We've seen the double digit scoring, the peripherals, the 22 fantasy points he needs to hit value at this price. We've seen that three times in just his last 5 games. So, I guess what I'm saying, is put last night in the rearview mirror, look at the price, the match up, and the fact that even on the tail end of a back to back he should be plenty well rested.
Jonathon Simmons FD - $3600 DK - $3900
Opponent - GS
Proj Pts FD - 17.82 DK - 19.1
The Dubs announced late last night they plan to sit everyone tonight. The Spurs announced early in the evening that Kawhi was ruled out. With that Jonathan Simmons became an instant must play. Simmons started for Kawhi on Wednesday against the Kings and put up a 14/4/4 line with a block, finishing the night at over 8X value. With Golden State running their own bench out there tonight, I would expect Simmons to be the chalkiest of chalk plays and easily crush value.
Consider Gordon Hayward in the Early only slate.
Power Forward
LaMarcus Aldridge FD - $6900 DK - $6400
Opponent - GS
Proj Pts FD - 34.47 DK - 35.83
Kawhi is out. The Warriors are sitting everyone. This just became the LMA show. Aldridge is in line for a big game, the only question is how big does it get before getting out of hand. The season is winding down, and the Spurs are sitting 2 games behind the warriors for that number one seed. Aldridge should come out balling, looking to send the Warriors bench home with an L and San Antonio just one game out of that number one spot. Aldridge opened the Season with Golden State and put up a 26 point 14 rebound performance going 10 for 20 from the field. His recent output has been much less than that, especially since the break, but if he can find that kind of performance against the Golden State second squad then he could be in for a huge night.
Marvin Williams FD - $5900 DK - $5600
Opponent - NO
Proj Pts FD - 29.31 DK - 31.51
Marvin Williams was one of the few players to have a nice fantasy night in last night's game against the Magic. He saw more minutes than any starter on either side at 33 and ended the night with 12 points, 18 boards, and 7 dimes for his third double double in four games. With Frank Kaminsky out, there really is no one else for the Hornets to put out there at the four, so Williams is eating all the minutes he can handle and then some. Tonight will be a test, with Anthony Davis and the Pelicans, but he's faced tougher defenses and met the challenge. With the current situation and the Hornets usage of Williams we have plenty of buffer before the salary reaches a point where we would have to question the value, so for now, lock Williams in with confidence.
Gorgui Dieng FD - $5600 DK - $5200
Opponent - MIL
Proj Pts FD - 29.09 DK - 30.32
Gorgui Dieng isn't a scorer. That said, he's managed double digit scoring in 2 of his last three games. Last night he hit 12 versus the Warriors, and last Saturday he went for 13 against the Spurs, who are among the stingiest of defenses allowing 4% less scoring than league average. Dieng's production has always come from the peripherals, he's a defense first guy and that is where he makes his name. Even with the double digit scoring, Dieng fell short of paying value against Golden State, due to an underwhelming 4 rebounds. Against the Spurs however he double doubled with 11 rebounds, then on Wednesday he dropped a 7/9/2 line with 2 blocks and 4 steals against the Clippers, giving him 2 straight 6X performances. The Bucks are coming in smack dab in the middle of the league defensive rankings in fantasy points allowed to opposing PFs. The minutes are the key here. If you think Dieng gets over 30, then his recent output suggests he's in a great spot.
Kristaps Porzingis FD - $6400 DK - $6700
Opponent - DET
Proj Pts FD - 31.99 DK - 33.85
In the early only slate there are several power forwards that stand out from a points per dollar perspective according to our system, but Kristaps feels the safest. Detroit on the season has been a strong defense against power forwards, but over their last 5 games they're among the bottom three in fantasy points allowed at the position. Tobias Harris may draw the start again after coach Van Gundy shook things up against the Cavs and walked away with the win, but regardless of what combo of Harris and Leuer the Pistons run out there Porzingis shouldn't have any trouble producing. For his part Kristaps has paid value in 4 of his last 5, to the tune of over 7X ppd in one of those games against the Warriors. With a run of 30-40 minutes in recent games, look to Zinger for Zafety.
Center
Alan Williams FD - $5600 DK - $6500
Opponent - DAL
Proj Pts FD - 32.51 DK - 33.93
Despite Alex Len continuing to draw the starts, Alan Williams has continued to outperform him. Williams has averaged nearly 26 minutes per game since the All Star break, and would probably be averaging more if not for foul trouble in his last two games. Despite the less than 30 minutes of run per game Williams is still managing a double double and has paid value in 5 straight contests. The mavericks are slightly worse than average against opposing big men. Until the price starts to exceed the performance, or the performance falls to a point that the Suns feel inclined to give their starting center all of the minutes, Williams will continue to be a consideration across all formats every time the Suns take the court.
Bismack Biyombo FD - $4900 DK - $5400
Opponent - CLE
Proj Pts FD - 30.09 DK - 31.74
Nikola Vucevic is out again with that achilles, and with each game he misses the price on Bismack Biyombo seems to jump up just a little more. Its now up 1.3k from where it was a week ago, and each time it raises we have to ask if it's getting too high to play him. At this point, I think we're close, but not quite there yet. Even against the Cavaliers, who are tough on opposing centers. Biyombo, like the rest of the Magic, struggled against the Hornets and saw his minutes clipped early. He also underwhelmed against the Bulls 2 nights earlier. He is however the same player that flashed 7.25X upside against the Wizards on Sunday. I'm a little leery in cash, especially with value opening up all over the place now, we don't necessarily have to chase the value at the five, but would still consider him in both cash and tournament lineups dependent on how spending at the other positions shakes out.
DeMarcus Cousins FD - $10500 DK - $10100
Opponent - CHA
Proj Pts FD - 51.22 DK - 54.23

Cody Zeller FD - $5100 DK - $5200
Opponent - NO
Proj Pts FD - 30.66 DK - 31.83
The Pelicans travel in to Charlotte to take on the Hornets tonight and both big men make for fine plays in their own right. Defensively, the Pelicans are the 6th worst team at the 5 and the Hornets are right behind them at number 8. Granted, New Orleans is slightly better now with Boogie at center. Boogie for what it's worth, concerns me a bit as a plus 10k Pelican, more than a plus 10K King. Now that he's splitting offensive duties with Davis, the price tag is a little steep, which has me liking him over on DraftKings where there is somewhat of a discount. Zeller on the other hand, is in play everywhere. Zeller has been somewhat inconsistent as he tries to return to the player he was prior to his injury. in six games back he has paid value 3 times with 2 double digit scoring performances and 1 double double. He's shown flashes of his former self and could flash once again tonight in a fast paced match up. While Boogie is a safer play over on DK, I like Zeller as more of a tournament play on both sites.
Consider DeAndre Jordan against the Sixers in the early only.
GRAB A FREE TRIAL OF OUR PROJECTION SYSTEM, AND CHECK OUT DFSR PRO!
GET OUR FREE EBOOK ON DAILY FANTASY NBA!
And Daily Fantasy NBA Picks for FanDuel and DraftKings every day!