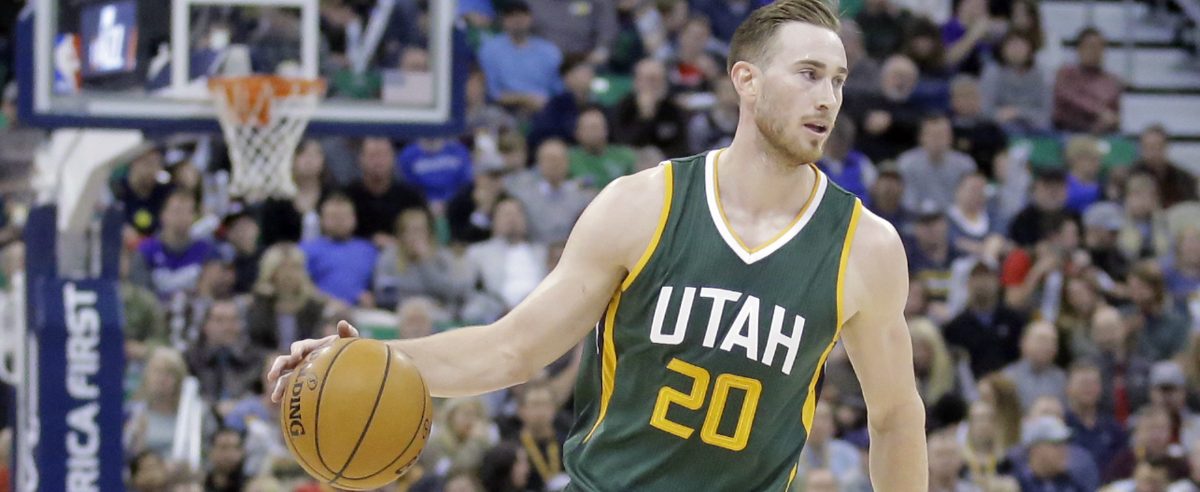 Daily Fantasy NBA Basketball Picks for FanDuel and DraftKings - 4/28/17
We've got three elimination games going tonight and before you know it the second round will be upon us. There's plenty to dissect here as we have a pretty clear picture of teams' plans this far into a series.
Now's your chance to get DFSR PRO, which will give you access to our NBA optimizer, our MLB Optimizer, and our new MLB player lab! Get started for free by clicking the button below.
First time with NBA? Be sure to read our free NBA Ebook on building lineups, general strategy and more. We've got you completely covered.
Washington Wizards at Atlanta Hawks
The Wizards took Game 5 to take a 3-2 lead in the series and put the Hawks on the brink of elimination. Washington showed (and they've been showing time and time again) that they need their starters to play huge minutes to have any chance of consistently winning in the playoffs. Their bench is such a downgrade that you should continue seeing 40 minutes at least out of John Wall and Bradley Beal with at least one of them on the court at all times. Wall once again led the way last game with a 20/14/6 line. He struggled a little from the field but will still be a chalk play again tonight. The same for Beal who scored 27 in 41 minutes. I suspect you see high ownership on both of these guys (they were each 90% or so on FanDuel last time out).
The rest of the Wizards starters are in play as well. Otto Porter has a solid Game 5 scoring 17 thanks in large part to his trips to the foul line. He went 9-10 from the stripe but still only played 31 minutes. The run is a bit of a concern as he just isn't playing huge minutes as consistently. Marcin Gortat struggled to score but still played practically the entire game and makes for a decent center option. And then there's Mr. Foul Machine Markieff Morris. I really believe the Wiz want to play him a lot but he just can't keep his hands to himself when covering Millsap. Foul trouble has buzzed off his run in four of the five games this series.
Meanwhile, on the Atlanta side of the ball, they were led by Dennis Schroder who went for 29/11 in 38 minutes (his most of the series). He was lights out from the field and especially from three (5-6). I don't think you see the same kind of production again and he's just a bit overpriced. Paul Millsap was super chalk on FanDuel last time out thanks to the lack of PF options. I think he's also a bit overpriced but has a solid floor considering how they're using him in this series. Tim Hardaway and Taurean Prince make for solid mid tier salary fillers.
Boston Celtics at Chicago Bulls
After spotting the Bulls the first two games of the series, the Celtics have found their form and are now up 3-2 with the chance to send Chicago packing. While not exactly blowouts, they've won the last three games rather easily, exposing the Bulls on both ends of the court. Isaiah Thomas and Avery Bradley paced the Celts with 24 points each and Al Horford had one of the best pts/$ lines of the night going 21/9/7. All three are cash game viable on such a short slate. Those three, along with Jae Crowder continue to have the highest minutes floors of any Celtic. The latter struggled from the field last game and I think we could be buying a little low on him still.
Gerald Green proved we can still have traps in the playoffs. After going off in Game 4, he was basically a zero in Game 5 playing only 12 minutes and scoring two points. Marcus Smart saw most of the 2/3 minutes off the bench.
The Bulls could be headed home after this one and have to be at least a little concerned with Jimmy Butler. He's said to have suffered a minor knee injury in Game 4 and then went out and had his worst game of the series on Wednesday night. He couldn't get anything going from the field and was non-existent in the fourth quarter. I'm a little worried about paying top dollar for him again if he isn't 100%. He loss was Dwyane Wade's gain with the the old man going 26/11/8 in 35 minutes including a solid 10-10 from the line. We bought him in the middle tier last game and was a big reason for cashing.
Nikola Mirotic got the minutes in the Bulls' PF carousel and I suppose we can play him again on the cheaper side of things. Isaiah Canaan will start again and is still coming so cheap on FanDuel that you need to strongly consider playing him for the salary relief.
Los Angeles Clippers at Utah Jazz
The Jazz were finally back to about full strength for the first time in this series for Game 5 and pulled off the win in Los Angeles. When Utah is playing with their core group they are a scary team to deal with, especially on the defensive end. Gordon Hayward appeared over his bout of belly-hurts and led the Jazz with a 27/8/4 stat line. They had trouble staying in front of him most of the evening and if he's scoring then the Clips are really in trouble. From a fantasy perspective, no one on Utah really stood out except for Joe Johnson who went Iso-Joe off the bench.
Since Blake Griffin went down for the playoffs, Chris Paul has stepped up to shoulder much of the offensive load for the Clippers. He's averaging 20 shots per game over the last three and putting up a 30/10 line over that span. He's been awesome and it likely isn't enough for an LA team lacking much in the way of fire power and ball-handling after him.
J.J. Redick finally got it going in Game 5, scoring 26 points after being neutralized for much of the series. I still see him as something of a value for this game. Beyond those two guys, LA didn't much show up from a fantasy perspective with DeAndre Jordan well underperforming his price and no one else doing much of anything.
GRAB A FREE TRIAL OF OUR PROJECTION SYSTEM, AND CHECK OUT DFSR PRO!
GET OUR FREE EBOOK ON DAILY FANTASY MLB and NBA!
And Daily Fantasy NBA Picks for FanDuel and DraftKings every day!