Baseball Picks Daily Fantasy
Expert Advice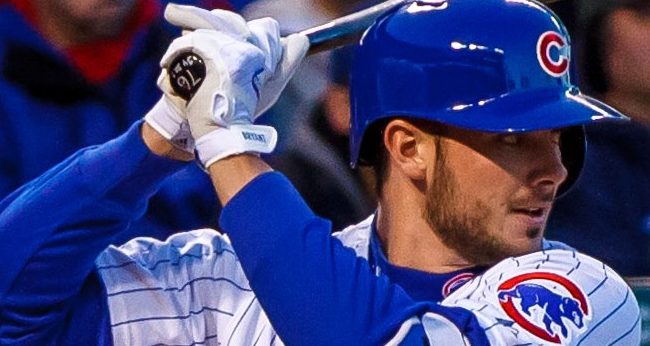 Daily Fantasy MLB Baseball Picks for FanDuel and DraftKings - 5/16/17
Now's your chance to get DFSR PRO, which will give you access to our MLB optimizer, our NBA Optimizer, and our new player lab! Get started for free by clicking the button below.
First time with MLB? Be sure to read our free MLB and NBA Ebooks on building lineups, general strategy and more. We've got you completely covered.
Pitcher
Yu Darvish FD 10600 DK 17000
Opponent - PHI (Eflin) Park - @TEX
FD - 39.9 DK - 26.3
Compared to Monday night's menagerie of mediocrity, we're blessed with an abundance of real, live MLB arms to choose from tonight. You can make a valid case for a bunch of dudes in all formats, but for cash games, we're siding with Darvish against the Phillies. The park is a strike against him, but other than that, there's a lot to like here. Darvish has been the guy we've come to expect him to be so far this season, with one exception: the Ks and swinging strike rate are both down a tick. He's still fanning better than a batter per inning, so it's not like a massive drop-off or anything, and the velocity looks like it's still there -- even considering the possibly elevated numbers seen around the league this year. So we think the 10+ K/9 potential is just lying dormant for now, and even if he doesn't quite match his career numbers this season, he should fare just fine against a subpar Phillies lineup. So far in 2017, the Phils rank 18th in wRC+ and have the seventh highest K% (22.9) in the league vs. RHP.
Stephen Strasburg FD 10400 DK 18000
Opponent - PIT (Kuhl) Park - @PIT
FD - 37.28 DK - 24.51
Or if you'd rather go with Stras in a more pitcher-friendly park, the projection system's got no qualms with that either. Like Darvish, Strasburg's K numbers don't quite match what he's done previously, but 8.58 K/9 is still pretty solid, especially when it comes paired with higher groundball rates and excellent home run suppression. Strasburg's 50% GB percentage is easily outpaces his career number and is a big jump over last year's rate. It's still too early to say definitively that he's forgoing Ks and pitching to contact, but whatever the case, he's getting the job done, as his 2.82 FIP will attest. Meanwhile, the Pirates have been really bad vs. RHP this season, ranking 27th in wRC+ and 28th in wOBA. That sort of ineptitude helps make up for the fact that they don't strike out all that much.
John Lackey FD 8800 DK 14500
Opponent - CIN (Arroyo) Park - @CHC
FD - 35.42 DK - 23.25
Moving down in cost a bit we've got more decisions to make. If you're shopping in the upper-middle class tier, you could easily go with Rich Hill or Eduardo Rodriguez. But if you do, you're going to have to trust that Hill can get past the fifth in his return from the DL and/or that his K upside against a team that makes good contact will outweigh what you're losing in win/quality start probability ... or you're just trusting that bad E-Rod doesn't make one of his sporadic appearances. All things considered, the projection system is recommending that you take the relative safety of Lackey. In case you've missed it, the 38-year-old somehow discovered swing-and-miss stuff last season and has improved on it this year. The swinging strike rate doesn't fully back up a K/9 that's pushing double figures, but it does suggest that last year's improvement was no fluke. The news hasn't been all great for Lackey, as he's been burned by homers some in 2017, so you'll definitely want to check the wind at Wrigley before building lineups around him. But he's due for some HR:FB regression, which is a big reason why his xFIP (3.35) is nearly a full run lower than his ERA (4.29).
UPDATE: Wind's blowing out at 15+ mph in Wrigley, so you can safely move off of Lackey.

Catcher
Gary Sanchez FD 3400 DK 4500
Opponent - KC (Hammel) Park - @KC
FD - 12.87 DK - 9.75
The park here is less than ideal for hitting, but other than that, we see little reason not to lock in Sanchez in lineups where you can afford the price. That could be tough given attractive top-flight pitching options, but we can't overlook the chance to get a piece of Jason Hammel, who's getting rocked with regularity in 2017. He's got only two decent starts in seven tries this season, leading to a 5.97 ERA and 5.18 xFIP. As for Sanchez, don't expect another 50-game run with .350 ISO like we got from him last summer, but there's still plenty of pop in this bat that hasn't fully manifested itself this season. Something north of .200 is absolutely reasonable and would still make him an elite power source at the position. He also handles righties well -- in fact, he's shown pretty significant reverse splits so far in his career. The sample size is still too small to be reliable, but it's enough to let us feel confident plugging him in against a subpar starter.
Jonathan Lucroy FD 2700 DK 3700
Opponent - PHI (Eflin) Park - @TEX
FD - 5.24 DK - 4.01
Lucroy doesn't have the upside of a guy like Sanchez, but let's not forget he's been one of the best hitters at the position in four out of the last five years -- not bad for a guy coming in at these prices. He also gets the benefit of a great hitter's park, and though he hasn't quite been himself in 2017, we think he'll get it figured out soon enough. He's got one of the lowest K% in baseball (5.7%), so he hasn't completely lost his swing, he's just putting too many of those balls in play on the ground right now, which is leading to an abnormally low ISO (.101). He's a better hitter than that, you guys, and though we don't lean much on recent results, the game log shows he's getting it figured out, with multiple hits in four of his last six games. And though the Rangers have been all over place with their lineups this year, he's been holding down the No. 4 slot recently, which is plenty valuable.
UPDATE: Looks like Jerad Eickhoff is getting the start for Philly, which the projection system will be bummed to learn. We're moving off of the Rangers bat in light of this news. Instead, the C-eligible guys in Detroit (Victor Martinez for middle-of-the-order safety, James McCann for budget HR upside) are looking like nice plays against Wade Miley.
First Base
Anthony Rizzo FD 3900 DK 4600
Opponent - CIN (Arroyo) Park - @CHC
FD - 13.18 DK - 9.85
On a night where we're going to want to spend on some pitching, the sites have made it pretty easy on us, by putting the Cubs vs. Arroyo up at reasonable prices. Granted, with Wrigley, the attractiveness of the offenses always comes down to which was the breeze is blowing, but assuming even neutral conditions, the Cubs are going to be in one of the most alluring spots on the slate. Arroyo was already trending downhill when we last saw him in 2014, and somehow the intervening years have failed to rejuvenate the 40-year-old. He's been shelled to the tune of a 5.94 ERA/5.76 FIP with 2.23 HRs/9 in seven starts this season, and has given up at least one homer in six of them. Rizzo's overall numbers are down a bit this season, which is why we're getting him at a discount. Just take it and don't overthink this one. He remains an excellent source of power (.236 ISO since 2016), patience (11.3 BB%) and contact skills (15.6 K%).
Mike Napoli FD 2900 DK 3700
Opponent - PHI (Eflin) Park - @TEX
FD - 10.37 DK - 7.73
For upside on a budget, you could do worse than Napoli in this spot. We didn't mention Phillies starter Zach Eflin in the Lucroy write-up, so this is probably a good spot to dig on him. Briefly, he sucks. Ok. Maybe not fair. He's only 23, and he doesn't walk a lot of guys, and he's not the worst arm in the league or anything. But still. Pretty bad. He doesn't strike anybody out (big boost for Napoli there), and he's carrying a 5.13 xFIP through 95 career innings, so we're happy to pick on him in Texas. Napoli has been mostly garbage in 2017, but he's still hitting HRs a decent clip and owns a .233 ISO vs. RHP since last year. Sure, he's a protypical boom-or-bust guy who fans in nearly a third of his PAs, but the fact that Eflin has limited ability to take advantage of that means the chances of a bust will be reduced tonight.
UPDATE: We've a few cheap 1Bs with upside tonight, but Albert Pujols is probably our favorite for cash games. He's got a .227 ISO vs. LHP since last season and Derek Holland is due for some major regression (2.43 ERA vs. 5.15 xFIP).
Consider: Edwin Encarnacion, if playing the all-day slate. Also: Paul Goldschmidt looks great, but he's going to cost you.
Second Base
Rougned Odor FD 2800 DK 4000
Opponent - PHI (Eflin) Park - @TEX
FD - 12.41 DK - 9.54
Zach Eflin and the projection system just aren't gonna be best pals anytime soon. The previous two Rangers we've recommended were both righties, so you can imagine how stoked the algorithm is for Odor. Eflin's career wOBA allowed vs. lefties is a hefty .341 and includes 2.27 HRs/9, so if it wasn't obvious already, this is a really good spot for Odor to break out. He's hitting below the Mendoza line right now, mostly due to a dramatic increase in pop-ups. And sure, if he keeps hitting a 22% of his balls in play straight up, he's screwed. But other than that, there's been virtually no change in his batted ball profile, including where he's hitting the ball or how hard he's hitting it. He's also showing modest improvements in his plate approach and has a .241 ISO vs. RHP since last year. You won't find much better than that, especially not at his FanDuel price.
UPDATE: Actually, this one's fine. Eickhoff hasn't been great this year, but the real source of his problems is continued struggles vs. lefties, a problem he's dealt with since breaking into the league two years ago. He's got a lifetime .350 wOBA allowed in the split with a 4.78 xFIP, so Odor is still firmly in play tonight.
Brandon Drury FD 2600 DK 3800
Opponent - NYM (Milone) Park - @ARI
FD - 9.89 DK - 7.67
It's an ongoing source of mystery to me how the Diamondbacks could have so many guys with excellent histories against southpaws and yet continue to put up bad team numbers in the split this season. Drury isn't even one of their bona fide lefty killers, but his struggles vs. LHP this season are emblematic of the problem. But here's the thing: even though we're six weeks into the season, we're still only talking about a sample size of 42 PAs, so basically, he's had the equivalent of a bad 10-game stretch. Don't sweat it. We're talking about a virtual punt play, and both his personal history and league-wide split norms tell us positive regression looms. As a rookie last season, Drury posted a .339 wOBA and .205 ISO against lefties, and Tommy Milone is just the kind of guy to help bring a rough patch to an end. He's got a 5.49 FIP since the beginning of last season with a .376 wOBA allowed vs. righties. So regardless of their 2017 troubles, every Arizona righty is in play tonight.
Fire up No Half Time for baseball season, and get a $25 bonus code when you use promo code DFSR25MLB!

Shortstop
Trea Turner FD 3900 DK 4800
Opponent - PIT (Kuhl) Park - @PIT
FD - 12.68 DK - 9.99
Continuing today's theme, Turner's 2017 numbers don't look quite as sexy as last year's, but that's fine. You're getting him at a relative discount on FanDuel, but even on DK, he makes a fine play. What's interesting here, is that it looks like the unexpected pop he showed as a rookie was legit (his ISO is just a tick below .200 in 2017). Meanwhile, the sky-high batting average that was expected to be his calling card, has fallen sharply. But in terms of batted balls, very little has changed for Turner. He's traded some line drives for a few more fly balls, which will bring down the BABIP, but his soft contact rate is actually down 6% and his hard-hit rate is unchanged. Maybe that's enough to explain a 94-point drop in batting average, but probably not. More likely he's just running a little on the bad side right now and things will normalize as the season wears on. In the meantime, he supplies power and speed, is slotted atop one of the league's most potent offenses, and will be facing Chad Kuhl (5.05 xFIP this year). That's plenty to justify his price on either site.
Addison Russell FD 3200 DK 3500
Opponent - CIN (Arroyo) Park - @CHC
FD - 9.9 DK - 7.53
I'll admit, I'm a little worried -- and more than a little befuddled -- by Russell. Last year, he experienced a nearly 50-point drop in BABIP, while his batting average remained stable and his K rate improved significantly. All signs pointed to a breakout in 2017, but so far it hasn't happened. Instead, his continued strides in K% have been undercut again by an ever-shrinking BABIP. So, I guess at this point we have to acknowledge the possibility that this will be a persistent issue for the young SS, though, honestly, that still doesn't feel likely. Sure, we've probably gotta knock back our expectations a little for the season-long numbers, but everything in the skills and the underlying stats still suggest that the 23-year-old could easily hit like the uber-prospect he was hyped as from this point forward -- and hitting against Bronson Arroyo in the heart of one of baseball's most potent lineups, he's in a good spot to get it turned around tonight.
Consider: Aledmys Diaz, especially if he's back up to the No. 2 slot against the lefty.
Third Base
Manny Machado FD 3700 DK 4800
Opponent - DET (Boyd) Park - @DET
FD - 11.51 DK - 8.74
Ok. Machado hasn't totally shaken off the slow-ish start to 2017. The batting average remains low, and by extension, so does the OBP, even though he's walking a bunch. For our purposes, this is great news, because it's keeping his price in check (on FanDuel, anyway) despite the fact that he's pacing toward another 35 bombs, and there's nothing beyond the surface stats to support the fact that he's hitting .221 right now. His BABIP is 83 points below his career average, despite the fact that his hard contact rate is up significantly and his soft contact is down. So, all good on that front and positive regression should be expected. But what's really driving this selection is the damage he inflicts on lefties (.386 wOBA, .222 ISO since last year vs. LHP).
Kris Bryant FD 4200 DK 5000
Opponent - CIN (Arroyo) Park - @CHC
FD - 13.26 DK - 9.97
Or, if you've got a little extra salary to burn, just spend it here, because Kris Bryant is awesome and he's only getting better. In the early stages of 2017, the reigning NL MVP is showing improvement in BB%, K%, OBP and wOBA. Meanwhile, the power numbers are more or less holding steady, and he's already halfway to last year's SB total. He's the total package, folks, and Bronson Arroyo, most assuredly, is not.
Outfield
Kyle Schwarber FD 3100 DK 4100
Opponent - CIN (Arroyo) Park - @CHC
FD - 12.24 DK - 9.2
No doubt, the Cubs' unlikely leadoff man has been disappointing this season. I mean, he's working counts and drawing walks, which is great, but not enough to make up for the fact that he's striking out in 27% of PAs and hitting .179. Ks are just part of the package with Schwarber, though, and they're less likely to happen with Arroyo on the mound. The BA should be creeping up, too, because .224 is an unsustainably low BABIP for a competent major league hitter. Meanwhile, this is still a guy with a .237 ISO and .363 wOBA in 330+ career PAs vs. RHP, so good luck talking the projection system out of him when he gets a matchup as soft as this one.
Yasmany Tomas FD 3300 DK 4100
Opponent - NYM (Milone) Park - @ARI
FD - 12.27 DK - 9.45
Speak of soft matchups and ridiculous splits. Like we mentioned earlier, the D-backs have some lefty mashers who aren't living up to their track records in 2017, and Tomas is chief among them. So if that scares you off, suit yourself. Just know that you're passing up a guy with a career .378 wOBA and .245 ISO vs. lefties all for the sake of 45 lackluster PAs this season. And just because it needs to be mentioned twice: Tommy Milone. .376 wOBA vs. righties. Chase Field.
Carlos Gonzalez FD 2900 DK 3900
Opponent - MIN (Hughes) Park - @MIN
FD - 12.13 DK - 9.21
Yep, another under-performing stud. But when a guy with CarGo's pedigree is coming in at these prices, we're gonna have to write him up. Sure, if his 2017 doldrums extend into the summer, maybe that'll change. But in the longview, we're talking about six bad weeks for a guy who's posted a .360+ wOBA each of the last two seasons (not to mention the course of his entire career). You could argue that he's old and done, but good luck finding some numbers to support on you that assertion. Everything from K rate to batted ball profile is within range of his career norms, so more than anything the troubles he's experienced this season look like they're primarily the source of bad luck on balls in play. What's more worrisome is that he's seemingly losing his grip on his cherished spot in the heart of the Colorado lineup. He's hit sixth in three of their last four, which dings his value a bit.
Khris Davis FD 3000 DK 3600
Opponent - SEA (Jong) Park - @SEA
FD - 10.82 DK - 8.14
I feel like I must be missing something, because what's up with these prices? I mean, is this Seattle pitcher the same Chase De Jong who has more BBs than Ks in his first five MLB games and a 7.85 ERA and a 6.47 xFIP and 1.96 HRs/9? Then why is Khris Davis priced like he's Matt Joyce? I mean, Davis is nobody's idea of a sure thing, but the dude is eighth in MLB in HRs since the beginning of 2015 and sixth in ISO. And yeah, he's drawing the less-than-ideal RvR matchup in Safeco, but he's got a .255 career ISO vs. RHP, and who cares, it's Chase De Jong!  Play him. Cash games, tournaments, I don't know, you tell me, because I don't know what's going on anymore. Just find a spot and play him, because these prices can't go unpunished.
GRAB A FREE TRIAL OF OUR PROJECTION SYSTEM, AND CHECK OUT DFSR PRO!
GET OUR FREE EBOOK ON DAILY FANTASY MLB and NBA BY CLICKING HERE!
You'll also get our picks in your inbox every day!
FREE EBOOK
SECRETS TO CRUSHING DAILY FANTASY FOOTBALL!
DON'T SET ANOTHER LINEUP BEFORE YOU READ THIS BOOK.