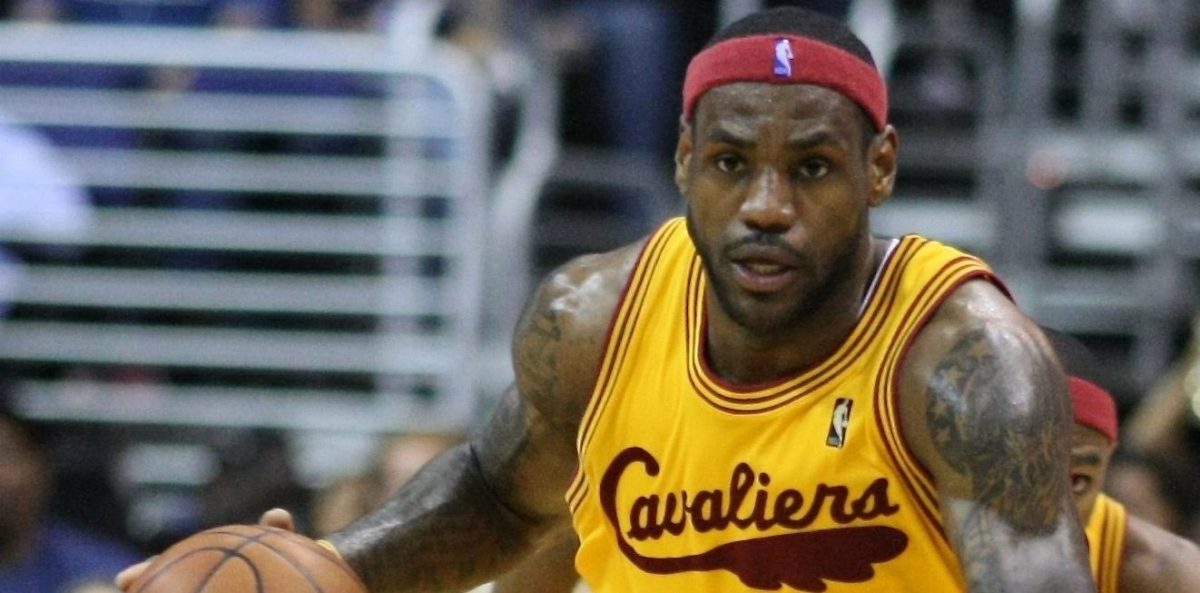 Daily Fantasy NBA Basketball Picks for FanDuel and DraftKings - 11/3/17
Now's your chance to get DFSR PRO, which will give you access to our NBA optimizer, our NFL Optimizer, and our new player lab! Get started for free by clicking the button below.
First time with NBA or NFL? Be sure to read our free NBA and NFL Ebooks on building lineups, general strategy and more. We've got you completely covered.
Point guard

John Wall FD - $9900 DK - $9700
Opponent - CLE
Proj Pts FD - 52.38 DK - 53.88
John Wall and Russell Westbrook are both going to be popular on the high-end. On FanDuel, Westbrook is a lot safer and I get using him in all formats. On DraftKings, Wall is $2k cheaper, and we'll roll with him. Wall hasn't had the 60 point explosion we've come to expect, but he's been extremely consistent. He has the ball in his hands more than anyone in the league and in a match-up with an Eastern Conference rival, his minutes can be locked in over 35. That foe is the Cavs, who are in the yearly spiral that everyone pretends to make matter. This is, in turn, a pretty big game and I expect both teams to show up. We know Derrick Rose is a bad, bad, bad defender and Wall will get to the hole at will against him. Outside of Rose, Wade or J.R. Smith may take a shot. I don't really think any of them have a chance, which is why you have to love Wall. With a close spread, high total, good match-up and plenty of rest, John Wall is a guy you can build a cash game or tournament around. Westbrook will also take a lot of the ownership, so neither of them will be too highly owned.

Goran Dragic FD - $6800 DK - $6600
Opponent - DEN
Proj Pts FD - 35.19 DK - 36.09
Let's keep the consistency theme here at PG with Goran Dragic. You won't catch him with many 50 FP performances like Wall, but he's around 28-35 fantasy points in almost every game. At under $7k, you can't ask for much more. His 4-50 point upside will flash in the pan a couple times a month and this could be a spot. He faces off with the Nuggets, who don't really have a PG that can play defense. Jamal Murray and Emmanuel Mudisay are both young kids who are everything but sharp on defense. They've allowed the 6th most FP to opposing PG's at 46.6 per game. Through all of these injuries and cold streaks the Heat have endured, Dragic has been the 1 consistent piece that is somewhat keeping them on track. Look for him to walk into Denver and put up a real fight in this one. He's not a guy I love in tournaments, but it sitting in my cash games as this is written.

Lonzo Ball FD - $7500 DK - $7300
Opponent - BKN
Proj Pts FD - 34.33 DK - 35.06
Hey Lonzo, you stunk last night and I'm not too big of a fan. I lost by 2 FP to someone who had Curry>Ball, so it wasn't all the fun of a night over here. Anyway, you gotta let bygones be bygones and move on to the next slate. I guess if you want a silver lining from last night it's that he played just 26 minutes and could be out there for 30+ tonight. He gets a fun match-up with D'Angelo Russell, who's been phenomenal in his own right. Ball is basically the new D'Angelo Russell, so I could see him and Russell going back and forth a bit. If you played NBA DFS last year, you know what's up with the Nets. They still play at a top 5 pace in the NBA and don't play any defense (besides PF). They've been putrid against PG's with 47.2 FPPG's allowed, ranking 4th worst. Lonzo Ball typically stuffs the stat sheet and there is no better match-up to do so. My bold prediction is we see 30+ minutes and 40+ fantasy points out of Ball. Here's to him making up for last night.
Shooting Guard
D'Angelo Russell FD - $7500 DK - $7900
Opponent - LAL
Proj Pts FD - 36.41 DK - 38.53
Well, I'm not one that's typically about narratives. I'm also someone with a brain, so there will be certain spots that matter. Especially in basketball, when you can more so determine your usage % and how many shots you take. In baseball, you can't go up to the catcher and 2nd baseman and ask for their at-bats. No matter how pissed you are at the team, the entire order has to come through for a guy to go off. In basketball, it's not the case. That's not to say every narrative matters, but a guy like D'Angelo Russell facing LA or Boogie Cousins facing SAC for the first time is something to pay attention to. Not Luol Deng or Marvin Williams facing a team they played for 2 years ago. It looks like the Nets in the locker room already have taken notice, noting they expect Russell to be "extremely aggressive". He should be able to without much of a problem, as Lonzo Ball is nothing in terms defense right now. The Lakers are allowing the 3rd most FP to PG's and that's where Russell will run for most of the night. He's an average look on the optimizer, but I may take a stand with 100% of Russell and Ball, hoping for a close shootout in Los Angeles. This late night hammer is filed with all types of fantasy goodness.

Justin Holiday FD - $5600 DK - $5800
Opponent - ORL
Proj Pts FD - 29.85 DK - 30.38

Kris Dunn FD - $5300 DK - $4700
Opponent - ORL
Proj Pts FD - 30.23 DK - 29.12
Both of these guys are pretty interesting. They're both cheap and very good players. It just comes down to the minutes. As for Holiday, he's been over 30 minutes in most games and one of the focal points of the offense. He has a higher usage % than anyone besides Dunn at 24.1%. Dunn is all the way at 28%, but we don't know how legitimate that is just yet. He's certainly capable and he showed us that last year multiple times. They face off with a Magic team that has been very good. They play at an average pace and we see a 205 over/under because of it. Terrence Ross and Evan Fournier will be at SG for most of the night and neither are defenders to be scared of. Holiday is probably a bit safer, but he'll be more popular, so if this usage % is real for Dunn, he could hit 30 fantasy points at 3% owned.

Victor Oladipo FD - $7200 DK - $8000
Opponent - PHI
Proj Pts FD - 37.23 DK - 37.71
Victor Oladipo didn't necessarily play great with Russell Westbrook, but I think he learned a lot. His game has been different ever since, attacking more and settling less. It's opened up his jumper in turn because guys are way more scared of him taking it to the rim. He's now the obvious number 1 option on this Indy team that plays at the 3rd fastest pace in the NBA. Let's break this down a little. Oladipo currently has a 30.2% usage. Next on the list is Al Jefferson and Lance Stephenson, who come off the bench. The next starter to appear is Bojan Bogdanovic at 18.9%. That is just a crazy disparity between the 1 and 2 option on an offense. It will start to even out when Myles Turner returns, but that won't be tonight. Oladipo will continue attacking almost every play and be in there for a solid 30-35 minutes. The 76ers struggle against SG and tonight should be a big display of it. There's plenty of ways to go at SG, but nobody will fault you for Oladipo.

Small forward

LeBron James FD - $10600 DK - $10600
Opponent - WAS
Proj Pts FD - 52.39 DK - 53.82
The Cavs may be struggling a little bit, but LeBron is having a very solid fantasy season. He's been over 55 fantasy points in 5 of his 8 games. He now sees one of the better possible match-ups for him against the Washington Wizards. It's not that they don't have any defenders, but it's an Eastern Conference rival, so you can pencil him in there for 38 minutes and a whole lot of usage. The Wizards will throw Otto Porter and Kelly Oubre at him, who are fine defenders, but not like it matters. Unless you're Kawhi Leonard on your best day, you can't really do much to LBJ. The Wizards play at the 8th fastest PACE in the league at 103.3, which would have ranked fastest in 2016. LeBron excels in the open floor and his upside is unknown in a game like this. I'd put his floor at 45 if it stays close and his price is not nearly high enough. As of now, LeBron will be a guy I have in 100% of lineups. Small forward isn't that great and there isn't much of an opportunity cost value-wise. This looks like a perfect recipe for a big LeBron game.

Brandon Ingram FD - $5900 DK - $6100
Opponent - BKN
Proj Pts FD - 31.49 DK - 31.05
It's tough to stay away from this game. A lot of the Lakers had their minutes tempered last night, so it's not tough to get exposure again tonight in an even better match-up. Ingram played well against the Blazers, going for 27 fantasy points in 32 minutes. He's been the most consistent Laker next to Lonzo Ball and it looks like you can finally secure him for 30+ minutes if the game isn't a blowout. He's going to be needed against this Nets team, as Rondae Hollis-Jefferson is a similar type of player that will give the Lakers problems. Ingram may start the game on DeMarre Carroll, but expect RHJ and Ingram to be on each other down the stretch. They're both good defenders, but this game is going to be fast and they have no problem giving up tons of fantasy points. The Nets, per usual, are allowing the 4th most FP to SF's. At least it progress from dead last in 2016. Ingram is still priced fairly and he's dependable as you'll find in this range.
Power forward

Kristaps Porzingis FD - $9400 DK - $8800
Opponent - PHO
Proj Pts FD - 47.19 DK - 47.14
Kristaps just got nabbed with an illness tag, so we'll have to keep an eye out for news at the day moves along. The Knicks seem optimistic he'll play, so let's assume he does. He's been pretty amazing to start the season, going for 50 FP in 3 of his last 4 and 40 FP in 5 of 7. He now gets a very nice match-up with Marquese Chriss and Dragan Bender. They are both very bad at defense and I wouldn't be surprised to see Chriss foul out before he even gets in the game. He could also see some Tyson Chandler or Alex Len, but he'll be able to destroy them both from the outside. Porzingis is going to be a match-up nightmare for teams all year long and this short-handed Suns team will be no different. As long as Porzingis is cleared to play without a minutes restriction, he's an elite play in all formats. The price isn't too high yet and the ownership will likely be weighted down due to the orange next to his name.

Ben Simmons FD - $9400 DK - $9100
Opponent - IND
Proj Pts FD - 43.37 DK - 45.25
The optimizer likes Kristaps Porzingis a heck of a lot more, and I can't necessarily disagree, but he is dealing with an illness and officially questionable, so here's a guy I think can put up 50 in the same price range. Ben Simmons has started this season better than anyone has thought. Unless I was just an idiot and everyone else was on a different page, I wasn't expecting 40-50 fantasy points right from the start. I was looking at him getting 20-25 minutes a game and sitting in the 25 FP range. I guess he's in a much different spot than the rest of the rehabbing 6'ers, because they've unleashed for monstrous minutes and an even bigger workload. Embiid at 33% and Simmons at 24% are the clear usage leaders in the lineup and have the ball in their hands quite often. This match-up against these Pacers is great for Simmons, who excels in the open floor. Both of these teams are top 10 in PACE and Vegas hasn't dropped a line yet, but I'd expect it to be around 218-226. Simmons is a guy I'll have a lot more of if Porzingis is out, but still deserves a spot in some tournaments either way. Keep an eye on the news and adjust accordingly.

Kyle Kuzma FD - $4700 DK - $4700
Opponent - BKN
Proj Pts FD - 15.68 DK - 16.49


Julius Randle FD - $4700 DK - $4700
Opponent - BKN
Proj Pts FD - 23.52 DK - 23.5
Back to the late night hammer for one final time. As I was writing this, news broke that Larry Nance broke his thumb and will be out for an extended period of time. Aside from DFS, this news sucks. It seems like right when he's starting to click every year, he get's injured. At least it's the top half of his body and not the knees or ankles. As for the DFS implications, I don't think they'll be too tough to figure out. I'm sure Brook Lopez will see some more solidified minutes, but the main beneficiaries are Kyle Kuzma and Julius Randle. The Lakers have really held back Randle, so I'm not sure this will get him all the way to 30. I'd expect 25 minutes out of Randle and 35 out of Kuzma. This match-up with the Nets is great as RHJ will be on Ingram. That will leave either DeMarre Carroll or Timofey Mozgov to cover these guys. We've touched on plenty of the Lakers here and this is a way to get exposure for cheap. I expect these 2 to be some of the highest owned plays on the day, and it only makes sense. For me, it's Kuzma everywhere with Randle sprinkled in tourneys.
Center

Kevin Love FD - $8100 DK - $7500
Opponent - WAS
Proj Pts FD - 40.75 DK - 44.43

Marcin Gortat FD - $5900 DK - $5900
Opponent - CLE
Proj Pts FD - 32.89 DK - 34.19
These guys will face each other and are the reasons why the other is in play. Let's start with Kevin Love. He has a double-double in all but 1 game this season, where he finished with 9 rebounds. This match-up against the Wizards is great, as Love plays a lot better in fast-paced games where he can get open shots and rebounds. As we've touched on, the Wizards play very fast and the Cavs will see a big jump in PACE. As of 8 A.M, there is still no over/under on this game. I'd suspect it be around 220 with a close spread, which will only get people more excited to roster these guys. As for Gortat, he should have his way with Love on offense. He'll have to battle for boards, but Love is a bad defender against pick and rolls. We know that's the Wizards bread and butter and it'll inevitably cause problems. Both of these guys are elite plays in different price ranges. It just depends on what you're looking for.

DeMarcus Cousins FD - $12000 DK - $11500
Opponent - DAL
Proj Pts FD - 56.28 DK - 58.65
There's a decent chance you get to center and have enough funds to pay up for DeMarcus Cousins. Don't switch things up. He's not a top point per dollar play at center because of the price and pace, but this is still Boogie Cousins against the Mavericks. If it happens to stay close, they have nobody to guard him. Dwight Powell, Nerlens Noel, and Dirk Nowitzki are the 3 guys that will slow down Anthony Davis and DeMarcus Cousins. "Slow down". Unless prime Tyson Chandler returns, this is going to be interesting to watch. Cousins has been on fire as of late and his price is up because of it. Hopefully, that will keep his ownership down, because 60 FP at $12k is perfectly fine. I do prefer both Love and Gortat tonight at cheaper prices, but wouldn't change a lineup you already like just to pay down at center and force a hand elsewhere. Tonight should be a lot of fun with all these options and only 9 spots to fill. If you have any questions, let 'em loose in the comments. Good luck tonight!
GRAB A FREE TRIAL OF OUR PROJECTION SYSTEM, AND CHECK OUT DFSR PRO!