Basketball Picks Daily Fantasy
Expert Advice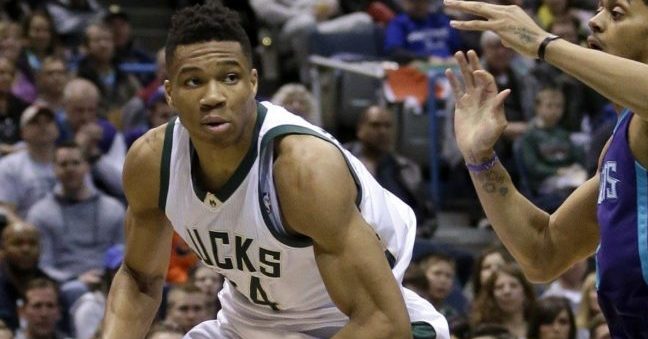 Daily Fantasy NBA Basketball Picks for FanDuel and DraftKings - 11/7/17
Now's your chance to get DFSR PRO, which will give you access to our NBA optimizer, our NFL Optimizer, and our new player lab! Get started for free by clicking the button below.
First time with NBA or NFL? Be sure to read our free NBA and NFL Ebooks on building lineups, general strategy and more. We've got you completely covered.
Point guard
T.J. McConnell FD - $5500 DK - $4800
Opponent - UTA
Proj Pts FD - 29.58 DK - 28.78
Fresh from a three game Monday night we find ourselves with a healthy helping of ten games on the schedule for tonight with some solid matchups, some fast paced teams, a couple of blowout concerns, and plenty of great plays as determined by our system to consider for your lineups. We start off as usual with Russell Westbro--wait! no, actually, we are going to bypass Westy tonight, as there are several value options to look over at the point, and as 10K+ salaries go, the system is none too high on Russ. Instead we will start off today with T.J. McConnell. Jerryd Bayless will not play tonight for Philly as he is experiencing soreness in his left wrist so look for Timothy John (as listed on his birth certificate) to draw the start. Since Markell Fultz was shut down indefinitely McConnell has been a beast for the Sixers second unit, running rotations with both Bayless and Ben Simmons. Even off the bench McConnell has paid as much as 7.5X at these prices and will absorb a ton of the time left up for grabs by Bayless. Utah presents a tough matchup for opposing point guards, but for the time he should be out on the court, McConnell will have plenty of time to pile on the fantasy points and pay value in cash and tournaments.
Jarrett Jack FD - $4400 DK - $4400
Opponent - CHA
Proj Pts FD - 23.08 DK - 23.19
The Knicks play host to the Hornets tonight. Jarrett Jack was allotted the starting role at the point for the Knicks in favor of Ramon Sessions in his second game of the season on October 27th to mixed results, but he still coming in very cheap for a starter and as long as he is seeing 25+ minutes he doesn't need to do a whole lot to pay value. The Hornets are an average opponent for opposing point guards, allowing 8.5 assists per game, which is encouraging for Jack who has had his best fantasy performances in games where he has managed eight assists or more. Jack is far from the safest play on the night, but definitely has a high ceiling and high enough floor to warrant consideration if you need to save a little salary.

Malcolm Brogdon FD - $6100 DK - $5700
Opponent - CLE
Proj Pts FD - 31.44 DK - 31.63
Malcolm Brogdon seems to have caught lightning in a bottle, scoring 41 points to go along with 14 assists in his last two contests. The two consecutive 20 point performances he put out against the Hornets and Pistons match the times he hit that mark in his rookie campaign, and the 20 point, ten assist performance against Detroit was a career first. Brogdon is seeing nearly 10 more minutes per game than he did last season, and with teams focusing all of their efforts on trying to contain Giannis, it opens the reigning Rookie of the Year up to take more chances. Derrick Rose can't be bothered to play defense at this point and Brogdon should be wide open for a potential 6X showing, and is in consideration in all formats.
Consider Russell Westbrook, though there is some blowout risk and we'll find a few other guys in the top tier the system prefers more a little later.
Shooting Guard
D'Angelo Russell FD - $7300 DK - $7900
Opponent - DEN
Proj Pts FD - 39.36 DK - 40.78
Of all the offseason moves, trades, and signings, few if any ballers are benefitting more from his change of location than D'Angelo Russell. Sure, the Nets aren't off to a great start, but neither are the Lakers. Also, from a DFS perspective, Russell is now in consideration on a nightly basis leading the Brooklyn offense. Speaking of the Lakers, in his return to the Staples Center on Friday, things may not have gone how Russell would have hoped, as he ended the night just 8-24 from the field and 1-8 from three, but he still finished the night with 17 points, seven rebounds, seven assists, and three steals, allowing him to pay off 5X PPD. Monday night's game with the Suns hasn't started yet as of this writing, but in his last 6 games Russell has paid 5X or better on these prices four times, the only outliers being the first two games back after tweaking his knee against the Cavaliers. The Nuggets aren't stellar at defending the two guard spot, allowing 46.5 FP to the position. This game has the highest projection from Vegas tonight at 233 and if Brooklyn hopes to keep it competitive they'll need another strong performance from D'Russ. He could take a hit in cash games if it does get ugly quick, but I'm willing to take that chance, and if the Nets do keep it close, Russell could prove to be a fantastic tournament play as well.

Victor Oladipo FD - $7300 DK - $8000
Opponent - NO
Proj Pts FD - 37.51 DK - 38.07
If the blowout factor does give you pause with Russell, the game between the Pacers and the Pelicans has just a one point spread with an appealing 218 projected total. This means Victor Oladipo could bet your guy. Oladipo is another guy who is benefitting from his new surroundings, showing his time in OKC was not for nothing, he certainly picked a few tricks up off of Russell Westbrook, though he has yet to show Westbrook's consistency. He struggled with his shot on Friday against the Knicks but still managed to sink 17 points, though that paled compared to the 31 he dropped Friday in Philly. The one thing that has been consistent throughout Dipo's first season in Indiana is the minutes. Aside from opening night he has seen at least 28 minutes, and averaged 37.5 minutes in his last two games. He's contributing to all of the columns on the stat sheet and being given plenty of opportunity to do so. The Pelicans are another so-so defense at the position, and again, this game projects to be much more competitive thus much more safer for Oladipo's minutes. Oladipo's a great cash play, though the upside may be limited.

Gary Harris FD - $5700 DK - $5200
Opponent - BKN
Proj Pts FD - 29.43 DK - 29.04
We already looked at this game from the Net's perspective with D'Russ, now let's swing over to the other side and look to Gary Harris of the Nuggets. This play is more risky from the Denver side than the Brooklyn side, as Harris has seen 30-35 minutes in every game this season except two, those being a blowout win over Toronto, and most recently a blowout loss to the Warriors in which he barely broke a sweat in 19 minutes. Before we completely dismiss Harris however, there are some things to take into consideration. This is the second meeting between these two teams and when Denver traveled into the Barclays Center Harris saw 33 minutes and managed 14 points with a rebound, three assists, and three steals. The Nets play at the fastest pace in the game by a mile which will allow Harris more opportunities in the time he is on the court, and D'Angelo Russell for all he's done offensively for the Nets this season has shown no desire to get involved defensively as he carries one of the worst defensive ratings at the position. There's no upside to Harris at this price, but if you just need a cheap option at the two he's one of the highest ranked PPD plays in our system tonight.
Consider Rodney Hood and Donovan Mitchell against the Sixers.

Small forward

Giannis Antetokounmpo FD - $11700 DK - $10800
Opponent - CLE
Proj Pts FD - 60.94 DK - 61.46


LeBron James FD - $11300 DK - $11400
Opponent - MIL
Proj Pts FD - 59.55 DK - 62.02
The night kicks off with the main event as Giannis Antetokounmpo and the Bucks travel into Cleveland to take on LeBron James and the Cavaliers. This game has the second highest implied total of the night after the BKN/DEN game, and sports a mere four point spread. If you're looking to spend up tonight, small forward is where our system recommends you do so as these two possess the highest projected point totals and the top two point per dollar projections of any 10K play on the evening.
On FanDuel, Giannis owns the top projected point total on the evening, though he's going to cost you a bit more. On DrafKings, the Alphabet is the cheaper play, but allows for a higher PPD projection. Overall, the two are almost identical and locking both of them in to your lineup is the way to go as it stands on Monday night. Getting down to the nitty gritty, Giannis came out of the gate hot, scoring over 60 fantasy points in each of his first four contests before cooling off a bit. That isn't entirely on him though as he saw a minutes reduction in a blowout loss to the Thunder, the night before traveling to Charlotte for the second game of a back to back. He looked a little more like his old self on Friday night in Detroit posting 29 points, though he came well below his season averages in boards and dimes. Now he has had the weekend off to rest before making the trip to Cleveland for what will surely be a bounce back performance as James and the Cavaliers are allowing the eighth most fantasy points to the position. I much more prefer the cost of ABC on DraftKings, and if forced to choose one or the other I'll take the Freak on DK all night long.
As for the King, LeBron James is the Cleveland offense, without him on the court they just seem lost and confused, so the Cavaliers make sure to keep him on the boards as much as possible, as evidenced by the 39.5 minutes he's averaged over the last four games. James seemed completely disinterested during the Cavaliers loss to Atlanta on Sunday, and yet still managed to post a near 5X performance, and that's perfectly understandable following Friday night's ridiculous 92(!!)FP performance in Washington where he racked up 57 points with 11 boards and 7 assists. James is my play on FanDuel if forced to choose simply due to the cheaper salary as once again both are projected for almost identical performances, though if you can fit both then by all means I encourage you to do so.
Bojan Bogdanovic FD - $4700 DK - $4600
Opponent - NO
Proj Pts FD - 24.82 DK - 26.19
After all of that, anyone else I write up at the three is going to seem lackluster by comparison, but let's give you a value play for good measure, and that play is Bojan Bogdanovic. Bojan cooled off a bit on Sunday against the Knicks after four straight 5.8X PPD performances averaging 17.5 points, 4.2 rebounds, and 2.5 assists in the stretch. Bojan is a streaky player, and is far from safe, but as we noted earlier, this is a solid matchup against a Pelicans team allowing 16 points and 9.5 rebounds to opposing small forwards in a game between two of the top ten paced teams in the league expected to have a lot of scoring on both ends of the court. This doesn't give me the warmest of feelings, but as lower tiered players go, you could do worse.
Consider Robert Covington against the Jazz
Power forward
Carmelo Anthony FD - $6900 DK - $6900
Opponent - SAC
Proj Pts FD - 35.98 DK - 36.73
We skipped over Westbrook and George, but let's not overlook the Thunder entirely. If you want to get exposure to Oklahoma City as they travel into Sacramento to take on the Kings look to Melo. Of the Thunder's three headed monster they've created, the system prefers the cheapest of the bunch, Carmelo Anthony to give us the most bang for our buck from a PPD perspective. Melo was ejected from Sunday's game in Portland with a flagrant 2 foul after just 23 minutes in which he only managed 15 points and six rebounds. That certainly hurt a lot of people as Melo was well on his way to another 5X performance before the ejection. He'll put that behind him as the Thunder take on the Kings in a game with one of the lower totals on the evening, and clear blowout potential, but Melo is priced to a point where I'm not too worried about him paying value before it starts getting out of hand. Particularly against a Kings team allowing 24.9 points and 12.8 rebounds to the position. Melo is a fine cash play, with potential upside but only if the King's can keep it competitive till the final buzzer.

Rondae Hollis-Jefferson FD - $6700 DK - $6000
Opponent - DEN
Proj Pts FD - 33.6 DK - 32.38
Rondae Hollis-Jefferson is looking to breakout big this season as the Nets try to drop that punching bag of the NBA image they've carried the past couple of seasons. The sites were quick to correct his cost, and though he's $1K+ higher in cost than he was when the season opened, he's still priced at a point that allows for a decent ceiling making him an excellent play in all formats. He posted a season high of 21 points in his last two straight contests, while averaging 33.5 minutes and paying over 5.5X PPD. The Nuggets present a bottom five matchup for opposing power forwards, and allow an average of 25.9 points and 11.6 rebounds to the position. We're going to have to look to Brooklyn to keep this one close for RHJ to present any upside, but for cash games he's solidly in play. Update: RHJ has been ruled out as has Trevor Booker. Look out for Austyn's news & update article closer to lineup lock for more info.
John Henson FD - $5000 DK - $4700
Opponent - CLE
Proj Pts FD - 26.69 DK - 25.14
With Greg Monroe sidelined with a calf injury and Thon Maker proving ineffective with the starting rotation, coach Kidd opted to throw John Henson into the starting five spot and it paid off well. While he hasn't done much at the basket Henson snagged a total of 23 boards in his first two starts against the Hornets and the Pistons which was all he needed pay value. The sites were quick to correct the pricing on Henson, which strips his upside, though I think we're yet to see his true ceiling, still he makes for an excellent cash game play that won't break your salary. Henson has shown he can rebound, and he has shown he can block, if he can put both together in the same game, he's going to put together a monster fantasy performance. I'm looking forward to seeing what he's capable of against a Cleveland team allowing 46.1FP at the position in a game Vegas loves.
Center

Kevin Love FD - $7000 DK - $7500
Opponent - MIL
Proj Pts FD - 39.51 DK - 42.67
Kevin Love left the game against the Hawks after just 18 minutes on Sunday due to illness. Whatever the problem was, it was serious enough to see Love briefly hospitalized, though he was back on the court Monday for the teams practice as they prepared for tonight's game against the Bucks. Currently listed as a GTD, I'm fairly confident we should see Love take to the court tonight and as long as he does, he's an excellent option at center. He comes in as the top PPD projection at the position against a Milwaukee team allowing the fourth most fantasy points to opposing big men. Prior to Sunday's abrupt departure, and Friday night's LeBron James show in Washington, Love was one of the most consistent plays at the five in the game, posting 35-42 FP in all but one game following the season opener against Boston. Love hasn't been a big minute guy this season, but he isn't priced like one either. As players in the mid tier go, Love does more than enough in his 26-36 minutes to get the job done and should easily get back on the double double track tonight. I love Love in all formats.
Rudy Gobert FD - $8100 DK - $7900
Opponent - PHI
Proj Pts FD - 43.53 DK - 42.46
Rudy Gobert and the Jazz were beat around by the Rockets on Sunday, the big man being held to just 25 minutes for the first time this season, so they're looking to get back on track tonight against a Philly team that has managed win four in a row but will be without their star player. The Sixers are resting Joel Embiid in tonight's contest against the Jazz. That sends Gobert from good play to great play territory. The Sixers are already the sixth most generous team to opposing centers, and are much worse defensively when the Process is not in the game. Sunday against the Rockets, James Harden and company had their way with Utah's usually strong defense, and Gobert ended the night with just a 13/5/1 line. This was clearly an outlier for a player who averaged 3.7 blocks in his previous six outings. and posted double digit boards in six of ten games to date. The Jazz are seven point favorites, and though this game has one of the lower totals on the slate, Gobert should have little trouble keeping the Embiidless Philly squad in check. I prefer Love for the lower salary but if he's unable to go, or just as pivot, Gobert is an excellent choice.
Consider Enes Kanter against the Hornets.
GRAB A FREE TRIAL OF OUR PROJECTION SYSTEM, AND CHECK OUT DFSR PRO!
FREE EBOOK
SECRETS TO CRUSHING DAILY FANTASY FOOTBALL!
DON'T SET ANOTHER LINEUP BEFORE YOU READ THIS BOOK.