Basketball Picks Daily Fantasy
Expert Advice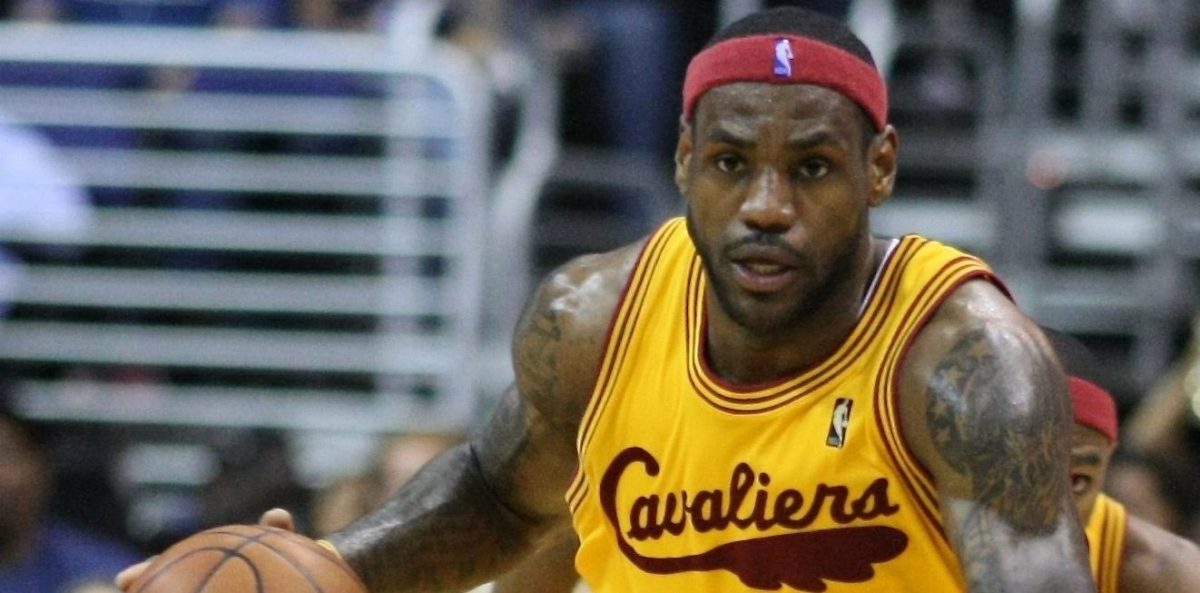 Daily Fantasy NBA Basketball Picks for FanDuel and DraftKings - 12/12/17
Now's your chance to get DFSR PRO, which will give you access to our NBA optimizer, our NFL Optimizer, and our new player lab! Get started for free by clicking the button below.
First time with NBA or NFL? Be sure to read our free NBA and NFL Ebooks on building lineups, general strategy and more. We've got you completely covered.
Point guard

Jeff Teague FD - $6500 DK - $6500
Opponent - PHI
Proj Pts FD - 33.02 DK - 33.32
Welcome back to another edition of NBA Tuesday. Tonight we are the lucky recipients of a seven game schedule of hoops action, which presents a nice change of pace from the usual Tuesday micro-slates we've seen throughout the most of the season. Unlike last night, where Austyn had the unenviable task of telling you to play a bunch of guys who could never fit into your lineups together due to a lack of value, we only have a handful of studs in the top tier tonight, and there are plenty of value plays, some of which may turn your stomach, but we'll ride this out to the end together. We start out at point guard with Jeff Teague of the Timberwolves, who host the Sixers tonight. Teague was an every lineup play on Sunday against the Mavericks, and let us down royally. In 35 minutes on the court against a terrible Dallas defense he was virtually nonexistent. Live to fight another day though, and today Teague finds himself paired up with a Sixers team that is average defensively at best when defending the point. In spite of Sunday's dud, this pace up contest with Philly should present Teague with a nice chance to bounce back, and though I'll have most of my exposure in cash games, I like the thought of Teague in tournaments where he could go low owned, and be a nice sneaky option as well.

Spencer Dinwiddie FD - $7000 DK - $6100
Opponent - WAS
Proj Pts FD - 33.37 DK - 33.33
In the absence of D'Angelo Russell, Spencer Dinwiddie is emerging as a solid fantasy play, while helping the Nets to climb towards .500 and stay out of the east's basement. Since Russell went down with his knee injury, Dinwiddie has fallen below the 30 minute mark in just two games, most recently against Russell Westbrook and the Thunder last week when he fell into early foul trouble. He's flirted with double doubles twice in the past four games, while filling out the stat sheet nicely. He'll take on a Wizard's team tonight, that will either start Tim Frazier once again, or could possibly start John Wall back from injury after nearly three weeks, and who will probably be on a minutes restriction. Either way, it's a nice spot for Dinwiddie to be in and he's got a solid cash game floor.

De'Aaron Fox FD - $4700 DK - $4700
Opponent - PHO
Proj Pts FD - 25.81 DK - 25.95
Remember when I mentioned some of the plays may turn your stomach, well here we are. De'Aaron Fox has paid less than 2X Points per dollar in three of his last six games. He's got more turnovers than he does rebounds or assists in that stretch, and his minutes are all over the place. That said, the Kings, who play the third slowest game in basketball find themselves in a pace up contest against the worst defense in the league tonight. The Suns run a 104.5 pace factor and are allowing the most fantasy points to opposing point guards, 52.4 over the last ten games. From time to time the number five pick in the draft puts it together, and tonight has all the pieces in place for him to do just that. There's a ton of risk here, but also potential upside for days.
Shooting Guard

Andrew Wiggins FD - $5900 DK - $6000
Opponent - PHI
Proj Pts FD - 27.85 DK - 28.12
Point guard was tough, and shooting guard doesn't get any better. We start out with another Timberwolf in their game with the Sixers. Andrew Wiggins has been slumping hard in December and we get him now at a season low price on both sites. He struggled to get to ten points against the Mavericks on Sunday, and didn't contribute much of anything else to the stat sheet either. Wiggins is very scoring dependent and the shot just hasn't been falling in the past few games. Philadelphia however is at their weakest at the two and are allowing opposing shooting guards to score 30.2 real points per game this season. Wiggins has shown the capability to score 20+ points a game, and at nearly 37 minutes per game, the opportunity is there, he just needs to find his shot once again. It's risky, sure, but for the price and the matchup you have to like Wiggins chances to put it together tonight. Besides, it doesn't get much better from here.
Avery Bradley FD - $5300 DK - $5200
Opponent - DEN
Proj Pts FD - 25.42 DK - 25.94
Avery Bradley is another guy who is very scoring dependent. His move to Motor City has his rebounding numbers down, as he now shares court time with Andre Drummond who dominates in the glass. To his favor, Bradley has been scoring much better than Wiggins over that past couple of weeks including a solid 25 point performance against the Warriors on Friday night. He comes to us cheaper than Wiggins, though at a tradeoff of minutes, as Bradley is good for just about 30 per game. Don't let the matchup fool you either. Denver is ranked the sixth best defense at the position this season, but over the past five games, they're the sixth worst and are allowing over 55 fantasy points to opposing SG's. If Bradley can keep sinking his shots, he's an excellent cash play.
Kent Bazemore FD - $5500 DK - $5300
Opponent - CLE
Proj Pts FD - 27.22 DK - 27.21
The question on any given night when the Hawks play, is "What Kent Bazemore will we see tonight?". It could be the guy who posted a 19/6/7/1/3 line in just 27 minutes against the Magic paying 8X PPD, or it could be the 9/4/3 line we saw on Sunday against the Knicks for 3X. The real Bazemore lies somewhere in between, and shouldn't see much trouble giving us a 5X performance tonight against the Cavaliers who hold the tenth worst defense at the position. I haven't made any mention of Vegas projections tonight, and that's because as it stands I only have lines on four of the seven games. This is one I don't have a line on, The Cavs tend to play down to their opponents quite often though, so even if it does get out of hand, I'd expect Atlanta to hang in there long enough for Bazemore to see 30 or so minutes and have plenty of chance to pay value. Nothing at the position tonight screams safety, but these three plays allow us to escape with minimal salary commitment.
Consider Bradley Beal if John Wall remains out.

Small forward

LeBron James FD - $12600 DK - $11800
Opponent - ATL
Proj Pts FD - 61.41 DK - 63.69
We've made it to small forward, and it's not all smooth sailing from here on out, but it does promise to look better than what we've been working with in our back court. Case in point, the King. LeBron James is the top priced play across the industry tonight and projects for the highest raw point total as well. Best of all, we should have little trouble fitting him in to our lineups, with only two other plays in the $10K+ club tonight and all the value plays we're looking at. There isn't a whole lot else I can say about this play. The Hawks have no one who can defend against James, and he is a top candidate in all formats. If he doesn't end the night with a triple double I'll be shocked. The only concern would be in the way he was holding his hamstring towards the end of Saturdays game against the Sixers, but he hasn't shown up on any injury reports, so hopefully it's all good.

DeMarre Carroll FD - $5700 DK - $5500
Opponent - WAS
Proj Pts FD - 28.69 DK - 28.83
The Nets are back on U.S. soil, and hopefully that means DeMarre Carroll is back as well. He had two of his worst performances of the season as the Nets played a two game set in Mexico City against the Thunder and the Heat. Perhaps the altitude got to him, whatever the case, the Nets are back in the Barclays center and Carroll will look to get back on track tonight against the Wizards. Before heading south of the border, Carroll had scored in double digits in eight of his last ten games, while averaging 7.2 boards in that span. Of the games I do have projections on, this one has one of the highest totals at 212 with Washington sitting at just a three point favorite. Carroll should have no problem getting 30+ minutes, especially if he picks up additional time at power forward with the departure of Trevor Booker. I love Carroll in cash games.
T.J. Warren FD - $8000 DK - $6900
Opponent - SAC
Proj Pts FD - 37.12 DK - 36.48
With Devin Booker ruled out for two to three weeks with a groin injury, FanDuel has been quick to correct T.J. warren's price, while DraftKings is a little slower getting there. This makes Warren a fantastic play on DraftKings, though he isn't out of the question on FanDuel either. In two games without Booker, Warren has scored 47 points in an average of 37 minutes per game with 11 boards and three assists. This matchup with the Kings comes at the perfect time for Warren, as they've allowed 52.6 points to opposing small forwards in their last five games despite playing one of the slowest games in the NBA, and Phoenix will force them to speed it up tonight. On DraftKing's that price screams upside, and I'll have Warren in all formats, while on FanDuel he's purely a cash game play.
Power forward

Taj Gibson FD - $5300 DK - $6000
Opponent - PHI
Proj Pts FD - 29.3 DK - 28.88
Back to Minnesota once more, and power forward Taj Gibson. Despite a couple of rocky outings against the Thunder and most recently the Mavericks, Gibson has been one of the most reliable players at the four this season from a fantasy perspective, and doesn't eat a ton of your salary in the process. His prices hovers consistently in the $5-$5.5K range (a little higher on DraftKings) and he's been a double double machine with five in his last eight games, while averaging 37 minutes per game in that stretch. The Sixers may be at their worst at defending the two, but they're not much better at the four, allowing 20.9 points and 10.2 rebounds to opposing power forwards. Gibson leads the PPD projections in our system tonight, and is a top play in all formats.

Kenneth Faried FD - $5500 DK - $5200
Opponent - DET
Proj Pts FD - 28.4 DK - 27.99
Since Nikola Jokic has gone down with an ankle injury, coach Malone has varied between Mason Plumlee and Kenneth Faried as the starting center, but even when Plumlee draws the start, Faried sees the minutes, 62 in the past two games off the bench in which he's scored 24 points and snagged 21 boards. In 23 games this year, Faried is shooting 58.4% from the field. He's also averaging 5.2 rebounds per game, which has nearly doubled to 9.6 per since Jokic has gone down. Not bad for a player that will only eat about 10% of your salary. Faried is in play in all formats.
Zach Randolph FD - $7500 DK - $7100
Opponent - PHO
Proj Pts FD - 38.25 DK - 40.36
Willie Cauley-Stein is a game-time decision after taking part in the Kings practice on Monday. If he plays, that will move Zach Randolph back to the power forward spot, though I don't think we need to necessarily worry about that impacting Z-Bo's performance, as he has been hot since the calendar flipped to December, even prior to WCS going down for a three game stretch. In five December contests Randolph has averaged 23.8 points, 10.8 boards, and 2.8 assists in 32.5 minutes per game, and has paid over 6X PPD at these prices in three of those five. Then there's the matchup, whether he's playing center or power forward, Z-Bo is looking at a golden opportunity against a Suns team that can't defend against either. Over the last five games they've allowed a ridiculous 67.5 fantasy points to opposing power forwards. That's what happens when you play really fast and really bad. I think WCS will probably play tonight, but either way it doesn't change my feelings on this pick. Z-Bo everywhere.
Center

Andre Drummond FD - $9200 DK - $9400
Opponent - DEN
Proj Pts FD - 45.87 DK - 46.72
I'm going to start out center with my second choice at the position, and you'll see why in a moment. Andre Drummond is having a career season now in his sixth year in Detroit. He's posting career highs in rebounding (15.3), assists (3.8), and steals (1.5) per game. He's coming off of two of his worst outings of the season against the Celtics and the Warriors where over the two games he scored only 14 points. Boston at least is the second best defense at the position, hard to say what happened against Golden State. The Dubs defense was all over him, keeping him locked in the paint with Kevin Durant shutting him down on three separate occasions. Denver has a bottom three defense at the position this season, and has been even worse since losing Joker. Joel Embiid is my top pick at center, and we'll touch on him in a moment, but for absolute safety, Andre Drummond is the way to go at a position that has a lot of landmines tonight.

Joel Embiid FD - $10800 DK - $10100
Opponent - MIN
Proj Pts FD - 53.23 DK - 54.73
Such a mixture of emotions here. I'm a Sixers fan. I'm a huge Joel Embiid fan. Even beyond basketball, if you're not following him on Twitter, do so, he's as entertaining there as he is on the court. but man, is the process on my $#!+ list right now. If you're like me, you had a ton of exposure to Embiid on Sunday when the Sixers played in New Orleans. The narrative was, Embiid, who doesn't play both games of a back-to-back would rest in Cleveland on Saturday and be fresh to go on Sunday against the Pelicans. Then about 7:05ET, 5 minutes after lock, "Joel Embiid is a late scratch with back tightness" the tweets and notifications read. So yeah, my night was shot along with plenty others. Currently, Embiid is listed as questionable, and if he doesn't play Richaun Holmes could be in for another big night. If Embiid does play however, he should be well rested and in for a solid game against the Wolves. He's paid 5X or better at these prices in three of his last four games played, with three double doubles in that stretch and 13 blocks. Proceed with caution, but if he's cleared to play, Embiid is the next best way to pay up tonight after LeBron, and with the value we've looked at, locking both in shouldn't be too hard.
Enes Kanter FD - $6600 DK - $6400
Opponent - LAL
Proj Pts FD - 31.09 DK - 32.97
Strictly a GPP play here. Enes Kanter has been very boom or bust since coming over to the Knicks from OKC but when he booms he booms big. Kanter is a beast in the paint averaging a double double this season with 13.4 points and 10.3 rebounds in just 25 minutes per game. Since coming back from a three game absence due to back spasms late last month Kanter has flashed 6X upside at these prices twice while posting four double doubles in six contests. He's certainly not the safest option on the slate but he sees a potential for tremendous upside against a Lakers team that possesses the fifth worst defense at the five while playing at a ridiculous 105.1 pace factor. If you don't have the salary for Embiid, or Embiid is ruled out, then consider Kanter as a low cost high upside alternative at center.
Good luck out there tonight!!
GRAB A FREE TRIAL OF OUR PROJECTION SYSTEM, AND CHECK OUT DFSR PRO!
FREE EBOOK
SECRETS TO CRUSHING DAILY FANTASY FOOTBALL!
DON'T SET ANOTHER LINEUP BEFORE YOU READ THIS BOOK.