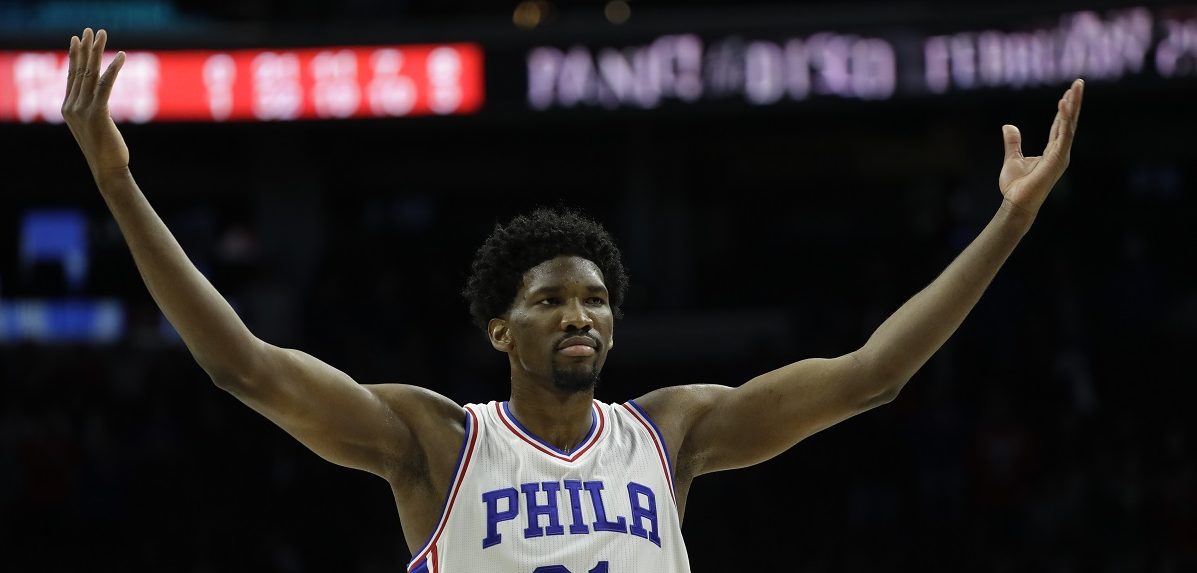 Daily Fantasy NBA News and Injury Updates - 12/16/17
Now's your chance to get DFSR PRO, which will give you access to our NBA optimizer, our NFL Optimizer, and our new player lab! Get started for free by clicking the button below.
First time with NBA or NFL? Be sure to read our free NBA and NFL Ebooks on building lineups, general strategy and more. We've got you completely covered.
What We Know

Austin Rivers and Milos Teodosic have both been ruled out
This is kind of weird. With Austin Rivers already ruled out with a concussion, the Clippers will rest Milos Teodosic tonight and play him tomorrow. I guess it's better than him getting hurt again and not being around. It just seems to me like he should probably be out for another week if he can't play after seeing 25 minutes 2 days ago. Anyway, let's look at who benefits with all these minutes at PG gone. Juwan Evans has been seeing some minutes and will likely slide into the starting lineup and see 25+, at least. Sindarius Thornwell and C.J. Williams will also get some minutes and shots, but neither intrigue me against the Wizards. Once we can confirm that Evans is getting the start, you can plug him in as a top value option of the day. Lou Will is an even better play than he was and a viable target in all formats.
What We're Waiting to Know

Tyreke Evans is questionable to play against the Hawks
With Evans out last game, the Grizzlies did a solid job of spreading his minutes around. The real benefit is where the usage goes. Andrew Harrison put up 35 fantasy points in 30 minutes against the Wizards and had the ball in his hands a ton. Chalmers, Ennis, and McLemore will get the rest, but I don't have much interest. Gasol may also see 4 or 5 extra shots in a stellar match-up with Atlanta.If Evans plays, Gasol is the only guy I will have exposure to on this squad.

Lauri Markkanen is questionable to return from his back injury
The Bulls have been rightfully cautious with Markkanen, and I'm glad. It's allowed Bobby Portis and Nikola Mirotic to have some fun. I don't know if I'm in the small minority here, but I think the Bulls are a top 4 team in the east by next season. Kriss Dunn is a future all-star at PG. Markkanen, Mirotic, and Portis are all guy who have similar upside as dominant 4's in this league. Then you get to some very solid role players in Justin Holiday, Jerian Grant, and David Nwaba. Let's not forget Zach LaVine is on the shelf too. I'm ready to hate on the Bulls as much as the next guy, but might have to place some future bets on these guys. As for tonight, it's Mirotic and Portis again if he's out. They will each see an extra few minutes and both are ready to shoot it every time they touch the ball. Expect them to be fighting for minutes and shots at the 4 all night long. Sorry for that pathetic pun. If Marrkanen plays, I don't have interest in a cluttered interior against Milwaukee, who plays slow.

Joel Embiid is questionable to play
Embiid is back to his questionable antics game in and game out, so that's fun. If he plays, he's obviously interesting against the Thunder, but is tough to play at that price vs Steven Adams. If he's out, Richaun Holmes has been dicing up the paint and makes for an extremely solid option in all formats. It doesn't really make much logical sense, but Holmes saw 33 minutes with Embiid out last game and put up 33 fantasy points. Ben Simmons and Dario Saric are the 2 other guys who benefit. Embiid is a key cog of this offense, so give 2 or 3 shots to everyone on the floor. I love this match-up against the Thunder and will have a lot of od exposure to this game as a whole.
Allen Crabbe is questionable to join DeMarre Carroll as OUT tonight against the Raptors
The Nets have already ruled out DeMarre Carroll out, so at least we have a little clarification. Caris LeVert and Joe Harris will both see upticks and are 2 guys I will have in a lot of contests. No matter what the status of Crabbe is. Now if Crabbe is out, those guys may end up in every lineup. They would both see 30+ minutes and have an extremely tough time disappointing at that price. Nik Stauskas or Isaiah Whitehead will get the rest (20-ish) f the minutes, but I have no interest in either. Dinwiddie and RHJ will see usage bumps and I love both of them in tournaments. The Raptors are an average defense and I think 3 or 4 Nets end up hitting value before everything is said and done. If Crabbe ends up being ruled out, make sure you have excessive exposure.

Jusuf Nurkic is questionable to return from injury
Nurkic is already one of the more volatile big men in the league when healthy, so I have no interest in targeting him off of an injury. If Nurkic remains out, ignore all the big men. The Minutes get spread out to around 20 each and the Magic aren't a team you need to nitpick around. Instead, go for a McCollum or Lillard in tournaments, who will see a few extra shots in a close game. Nikola Vucevic would also see a better match-up, and is leeway in play on this slate.

GRAB A FREE TRIAL OF OUR PROJECTION SYSTEM, AND CHECK OUT DFSR PRO!