Basketball Picks Daily Fantasy
Expert Advice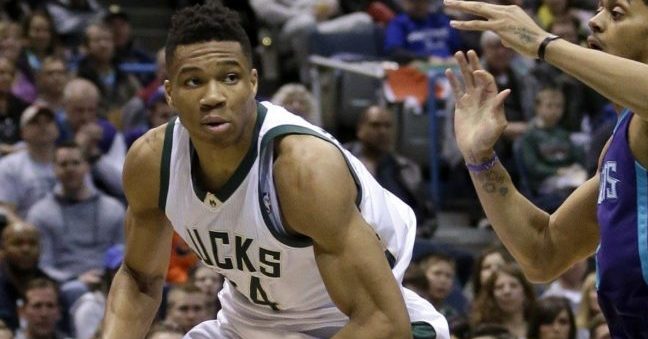 Daily Fantasy NBA Basketball Picks for FanDuel and DraftKings - 2/1/18
Now's your chance to get DFSR PRO, which will give you access to our NBA optimizer, our NFL Optimizer, and our new player lab! Get started for free by clicking the button below.
First time with NBA or NFL? Be sure to read our free NBA and NFL Ebooks on building lineups, general strategy and more. We've got you completely covered.
Point guard

Kyle Lowry FD - $7400 DK - $7300
Opponent - WAS
Proj Pts FD - 37.48 DK - 39.17
Welcome to NBA Thursday! While we have just a 5-game slate on our hands, there is plenty to dive into. We still have 4 or 5 important injuries to wait for and another 2 or 3 already set in stone. One of those is John Wall. The Wizards will be without Wall for the recent future and it leaves a huge hole at PG. Kyle Lowry will look to take advantage against lackluster defenders like Tomas Satoransky and Tim Frazier. Lowry has been one of the more consistent players on the season and deserves all the cash-game love. He's over 30 FP in just about every game and occasionally flashes that 50 point ceiling. The Wizards like to play fast and will have some trouble at PG until they figure things out without Wall. Lowry is still expensive, so a fade is fine, it's just the lack of other options around this price range is troubling. He's a guy I'll have in close to 100% of lineups.

Tomas Satoransky FD - $4900 DK - $4600
Opponent - TOR
Proj Pts FD - 24.83 DK - 24.76
We'll now look at 2 value PG's, who are in play because of injuries. Tomas Satoransky has seen 21 and 30 minutes with Wall hurt and has put up 24 and 27 fantasy points. He's always been productive when on the floor and it just comes down to how many minutes you can bet on. I think it's safe to assume 25 in games with Wall out, but he'll be over 30 in most of them. He's trusted to run the offense when out there and has posted a 19% usage over the last 2, up from his typical 15%. The match-up with Toronto is nothing to write home about, but it's fine. He's a lot bigger than Kyle Lowry and should be able to take advantage inside. He's a guy who gets his upside from rebounds and assists, so we're not too worried about him scoring. The Raptors are a bottom-7 rebounding team and 2nd to last against PG's. Satoransky is never a guy you play for the upside, but the floor is at 20 and the price is very friendly. Satoransky is an elite play in both cash games and tournaments.
Andrew Harrison FD - $4700 DK - $4300
Opponent - DET
Proj Pts FD - 27.44 DK - 26.68
The next 2 guys we touch on are in very similar situations. The Grizzlies have gotten enough out of Tyreke Evans and have decided to bench him until the trade deadline. I don't hate the move, but it's definitely sort of puzzling. It's going to leave a ton of production and minutes up for grabs that Harrison and Selden will take. Both are adored by our NBA lineup optimizer and I have to wholeheartedly agree. Harrison never really sees any more than 25-30 minutes, but they are absolutely locked into that. He's always producing when on the floor and will face off against Ish Smith, who's kept the Pistons ranking 14th against PG's. The Pistons defense is a pretty good one overall, but they don't have any good individual defenders. Harrison will see open shots and shouldn't have a problem getting to value. Keep in mind that Mario Chalmers is also our, so there really is nowhere else for the minutes to go. Harrison isn't exciting, but he's an efficient guy to lock into your cash games.
Shooting Guard

Wayne Selden FD - $3600 DK - $4000
Opponent - DET
Proj Pts FD - 22.76 DK - 23.68
We're right back in Memphis with Wayne Selden, who's primarily taking over for Tyreke Evans. He's been at 30 minutes for 3 straight games and put up 10, 26, and 36. He may not have a huge game every night, but it's definitely in there with the 36 FP on 24 real-life points against Indy. He's an extremely hyped youngster and one that should blossom into a productive NBA asset. For now, he's a guy you play when the minutes are a guarantee. He's going to see 30 once again tonight and have success against a Pistons defense that's missing their defensive cornerstone in Avery Bradley. Luke Lenard stinks on defense and Selden will bully him for as long as he's in there. He's close to minimum price on both sites and has to be one of the top plays of the slate. At shooting guard, you'll have a hard time not going with the Uber-value.

Bradley Beal FD - $8500 DK - $8400
Opponent - TOR
Proj Pts FD - 41.89 DK - 43.07
It's the same song and dance we've been playing with Brad Beal and John Wall all year long. Beal does see his usage go from 28% to 33%, so there's a HUGE difference in what's going on. We just sometimes aren't seeing it in the final numbers. He put up 48 fantasy points against the Thunder a game ago and had no issue taking over down the stretch. Beal is a better scorer than Wall and does get into a groove when given this much freedom. The Raptors defense is bad, though DeRozan is a pretty solid individual defender. They rank league average against SG's, but Beal is no average SG. It will be a phenomenal match-up that should bring plenty of DFS points. Beal is still fairly priced on both sites and has to be looked at as one of the safest plays on the slate. Without Wall, the ball won't be in anyone else's hands when it matters.

James Harden FD - $11500 DK - $11400
Opponent - SA
Proj Pts FD - 54.14 DK - 56.55
If you're able to pay up, James Harden is going to dominate. I know the Spurs look like a very tough match-up on the surface, but he's done plenty of damage against them in the past. He put up 50 against them just a couple weeks ago and posted 60 earlier in the season. Harden posted 98 fantasy points last time out and got so close to that coveted 100 milestone. He's playing the best basketball of his career and could be seeing an insane usage bump. As of now, both Eric Gordon and Chris Paul are questionable. Harden is going to see a usage bump if either is out and an insane one if both are out. With Gordon, Ariza, and Paul out of the lineup, Harden posts a 45.6% usage rate. Yes, you read that correctly. For reference, that's 8% higher than Russell Westbrook last season. He's obviously going to cost you a pretty penny, but there are value options on this slate. On the off-chance both Gordon and Paul play, I'll be ignoring Harden. If either of them do end up sitting, Harden is a top play in all formats. If both sit, he's my favorite way to pay up.
Small forward

Giannis Antetokounmpo FD - $12000 DK - $10400
Opponent - MIN
Proj Pts FD - 53.34 DK - 52.51
Big surprise here. It's not like Giannis is in play every single day or anything. We do have the trio of Westbrook, Harde, and Antetokounmpo on this slate, so it'll be interesting to see how the ownership % ends up with just 5 games. Giannis is our favorite, but it's definitely close. The optimizer actually likes Harden on FD just a bit more ad Giannis on DK. He's been playing insane as of late (78, 51, 60 last 3) and won't have Eric Bledsoe to take away touches. The ball will be in his hands a lot more when on the floor and it should lead to an extra 3 or 4% usage. The match-up never really matters for Giannis, but this is a good one. Jimmy Butler is a good on-ball defender, but he's nothing to Giannis, who is a lot more reliant on the PACE and how competitive the game is. There hasn't been a line dropped on this game yet, but I'm willing to be it'll be a total over 210 with a spread under 6. As long as the game stays close, Antetokounmpo is going to see 35 minutes and a floor of 50 fantasy points. The ceiling is obviously around 80 and he'll hit it a few times a year. There's never really a mystery with this guy. He either has it from the start and is racking up the numbers by halftime, or takes the night off and finishes with 40-50. He won't kill you either way, and you can easily afford him on both sites with some of the value we're looking at. All in all, he's match-up proof and in a game that should be extremely close. He'll be in both my cash games and tournaments, though I do slightly prefer Harden for the $.
P.J. Tucker FD - $3500 DK - $3800
Opponent - SA
Proj Pts FD - 20.02 DK - 19.92

Gerald GreenFD - $4500 DK - $5600
Opponent - SA
Proj Pts FD - 20.02 DK - 19.92
With Trevor Ariza out, Gerald Green saw 32 minutes and P.J. Tucker got 35. They are both firmly in play in all formats and deserves a ton of attention. Even against the Spurs. Tucker is the safer option of the 2 for minutes, but he's not very good when on the floor. He's been under 20 fantasy points in 3 straight and it's tough to project him for much more in a tough match-up. Green is a little more volatile and reliant on his shot, but will produce when on the floor and is locked into 28+ with Ariza out. He could also see 34+ minutes with ease if hot. He's sitting at 1.31 FP per minute on the year and can go for 40 FP without much surprise. The match-up obviously isn't great, but the Spurs are meh against SF's with Kawhi out. Both Green and Tucker are going to see 30+ minutes and I couldn't blame you for playing either in any format.

Kyle Anderson FD - $5800 DK - $5100
Opponent - HOU
Proj Pts FD - 29.09 DK - 27.77
The above 3 options are very viable, but you may need to go in the mid-range. Here we have Kyle Anderson, who's finally looking like his normal self after 2 disappointing games. He put up 39 fantasy points in 34 minutes and looked like the guy we're used to without Kawhi Leonard in the lineup. Before that weak 2-game stretch, he was over 35 fantasy points in 4 straight. The match-up with the Rockets is a bit of an unknown. With Trevor Ariza out, P.J. Tucker and Gerald Green will split time at the 3. Tucker is a solid defender and Green isn't, so it'll just come down to luck of the draw. Anderson will have success against either and can be locked in for 30+ minutes if the game stays close. He's being used more as a PG of late and it's why his usage is now up from 13% to 15%. 20% since January 1st. Anderson is too cheap on both sites and I will make sure I have exposure in all formats. I do think this game is competitive and a lot higher-scoring than most Spurs contests.
Power forward

Taj Gibson FD - $5400 DK - $5400
Opponent - MIL
Proj Pts FD - 28.85 DK - 28.41
If you read these articles on a regular basis, this is the guy you're probably less surprised to see listed. I'm not even joking when I say that he's in play every slate the Timberwolves are on. It doesn't take much wondering why when you look at his box scores. The guy puts up 25-35 FP a night and playing big minutes in the process. The Bucks are an atrocious team against bigs and rank 24th against the PF position. Gibson is going to have another one of his concrete solid nights that leaves you fully satisfied in all formats. Power forward is a weak spot and I'll be all over the safety Taj Gibson holds. Especially in cash games where he's still too cheap and only needs you 25.
Jarell Martin FD - $5000 DK - $4700
Opponent - DET
Proj Pts FD - 23.58 DK - 23.34
It's not like I'm purposely looking for the Grizzlies or trying to attack this Pistons defense, but a lot of these guys are in really good spots. We touched on Andrew Harrison and Wayne Selden as value guards earlier and I'm still a big fan of both. We now get to a completely different situation with Janell Martin. JaMychal Green has been out for 4 games and will continue to miss. He's joining Chandler Parsons, leaving Janell Martin to fend for himself at the 4. He's been at 32 and 34 minutes over the last 2 and looking at a 16% usage. The match-up with the Pistons is going to be good, whether it's with the newly acquired Blake Griffin or the grizzled vet Anthony Tolliver. He's going to be effective against either and put up at least 20 fantasy points. His price is still cheap at just $5k and shouldn't garner more than 10-15% ownership across the board. He's a talented player and one that forces involvement when on the floor. Feel free unleashing Martin in both cash games and tournaments.
Center

Marc Gasol FD - $8200 DK - $7600
Opponent - DET
Proj Pts FD - 37.56 DK - 37.74
To put it simply, Center is atrocious. There are a few "decent" options, but not a single guy that stands out above the rest. We're going to start with an ever-consistent Marc Gasol, who's facing off with Andre Drummond and the Pistons. Drummond is where most eyes will go here, but I don't see why. He can obviously put up 60 in any game, but Gasol is the best defensive center in this league and will give him 0 easy fantasy points. On the other side, Drummond is a lackluster defender on a team defense with a ton of holes. He can't move out of the paint and doesn't really care to.He's a whole $2k cheaper and makes for a better play in both formats. Gasol isn't the flashiest player, but he's typically hitting 40 fantasy points in any non-blowout. Go ahead and target Gasol across the board at one of the more underwhelming positions of the night.

Clint Capela FD - $6700 DK - $6800
Opponent - SA
Proj Pts FD - 37.62 DK - 38.39
We saw exactly what happens with Clint Capela when James Harden has the ball in his hands a lot. It's what we see all 2017. It's been a lot different with Chris Paul spreading it around, but with all of these guys injured, we may be going back to the pick and roll every play. Harden is the best in the entire league at the play and turns his center into a fantasy gold mine when running it. The Spurs are a bad match-up on the surface and even rank just 9th, but it has more to do with the slow PACE they play at. In reality, Pau Gasol and Joffrey Lauvergne are slow and lack athleticism. Capela will once again be over 30 minutes and should see 30+ fantasy points as long as the game stays close. He's still under $7k on both sites, so you're happy with high-30's. Center is a weak position and Clint Capela is a guy I'll be relying a ton on in tournaments. Jonas Valunciunas would be my next favorite at a little bit cheaper. His minutes are just completely up in the air.
GRAB A FREE TRIAL OF OUR PROJECTION SYSTEM, AND CHECK OUT DFSR PRO!
FREE EBOOK
SECRETS TO CRUSHING DAILY FANTASY FOOTBALL!
DON'T SET ANOTHER LINEUP BEFORE YOU READ THIS BOOK.