Basketball Picks Daily Fantasy
Expert Advice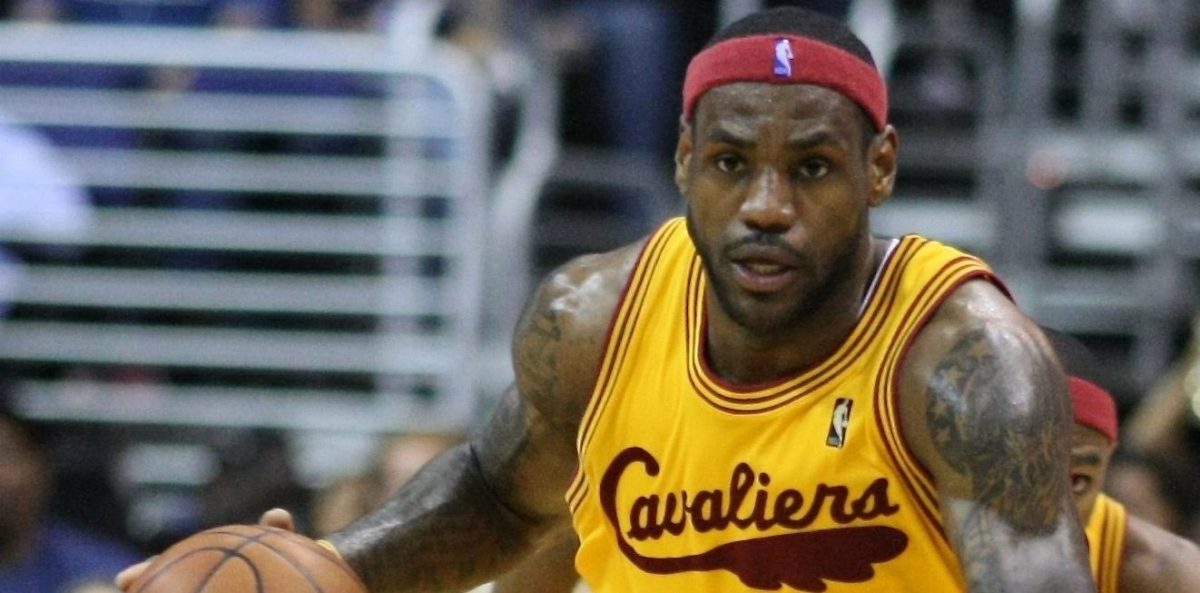 Daily Fantasy NBA Basketball Picks for FanDuel and DraftKings - 2/7/18
Welcome to NBA Wednesday! While we typically have 10-15 games on most Wednesdays, we're sitting with just six tonight. It's not a bad slate by any means, but we're just used to a lot more.
Now's your chance to get DFSR PRO, which will give you access to our NBA optimizer, our NFL Optimizer, and our new player lab! Get started for free by clicking the button below.
First time with NBA or NFL? Be sure to read our free NBA and NFL Ebooks on building lineups, general strategy and more. We've got you completely covered.
Point guard

Cory Joseph FD - $4900 DK - $4600
Opponent - NO
Proj Pts FD - 26.12 DK - 26.16

Joseph Young FD - $3700 DK - $3000
Opponent - NO
Proj Pts FD - 11.4 DK - 11.37
We dive in at PG with some very interesting value options. As we sit, Darren Collison has been ruled out and Victor Oladipo is questionable. Joseph saw 35 minutes with Collison out last game and is once again a top play on the slate in every format. Lock him in for 30+ minutes and 25+ fantasy points. If you've been playing NBA DFS for some time, you know just how productive of a backup Cory Joseph is. We then get to Joe Young, who's a lot more reliant on Oladipo missing. He saw 27 minutes last game and would have to be considered in this match-up. We know the Pelicans are a porous defense, but ranking dead last against PG's and 27th against SG's is just crazy. Especially when you have a guy like AD under the rim. Both of these guys are far too cheap and Joseph is a cash game lock. If Oladipo is out, I'll have a ton of exposure to both.

Ish Smith FD - $6300 DK - $5600
Opponent - BKN
Proj Pts FD - 33.35 DK - 33.13
Ish Smith is still hovering around that $6k mark and will be in play every game until Reggie Jackson returns. Smith is always an exceptional DFS player and this stint has been no different. He's only been under 20 once and is typically between 30-40. He now gets his best match-up yet, the Brooklyn Nets. Aside from the Pelicans, the Nets are the worst team in the game against PG's. Dinwiddie is not only a terrible defender, but he has no help behind him. And no, Jarrett Allen hasn't been any better under the rim than anyone else has been. On defense at least. Assuming Smith gets his 30+ minutes (three of last four), you can safely project 30 fantasy points with the upside for 45/50. He excels in the open floor and nobody likes to run more than the Nets. Smith is still very affordable around the industry and a guy you can count on in the mid-range in all formats. Jeff Teague is a great pivot at a similar price if you're not a fan.
Tyler Ulis FD - $4400 DK - $4400
Opponent - SA
Proj Pts FD - 23.74 DK - 23.77
The Suns are "not optimistic" about the status of Devin Booker tonight, so it's probably safe to assume that he's going to miss here. Assuming he does, Tyler Ulis will grab another start and be a guy you have to pay attention to. He saw 29 minutes last night and put up 16 FP in a great match-up with the Lakers. Looking back, the match-up was actually tough with Hart and KCP on him, but you'd still like to see more. He gets a match-up tonight against a Spurs team that's dead average against PG's. The price is still super low and you're only looking for around 20 points in cash games. Throwing last night out the window, we know he typically produces when on the floor. He's at 1.08 FP per minute on the year, so it just comes down to the minutes in most games. He should see between 28-32 tonight and get you to a comfortable spot in cash games. Point guard is a spot you like to be right at, so you better have a good spot to pay up elsewhere.
Shooting Guard

Jrue Holiday FD - $7600 DK - $7500
Opponent - IND
Proj Pts FD - 37.35 DK - 37.62
It's not a surprise to anyone that Jrue Holiday has gone off with DeMarcus Cousins out of the lineup. He does it every time one of the bigs is out can an extended period of time. He's putting up 30+ fantasy points every single night and is around that 45 mark a lot more often than normal. His usage has gone up 5%, which is a lot more than it sounds like. He's touching the ball on almost every possession and could be considered a secondary PG to Rondo. He certainly is down the stretch. He is a guarantee for 33 minutes and will get up to 35+ if the game is close. The match-up against Indiana is still up in the air with a questionable Victor Oladipo, but it'll be fine either way. Oladipo is certainly nothing to be worried about and the backups are far worse. Holiday is as safe as you'll find for cash games tonight and has loads of upside in the match-up.

Andrew Wiggins FD - $6200 DK - $6100
Opponent - CLE
Proj Pts FD - 30.81 DK - 31.06
Wiggins is finally comfortable in this offense and knows his role. He's a clear 2nd option on the perimeter behind Butler but will have the opportunity to get hot and have a big game each and every time out. He's sitting over 20 FP in every game, which is always a little comforting for a guy that's thrown out single digits plenty in the past. He's also dropped 60+ on occasions just like this, so there's no saying. That's why I love the 20 floor, so you can at least still survive a bad game. Butler and LeBron will be on each other, which will leave some horrid defenders for Wiggins (Korver, Smith, Wade). He will be able to score on all of them and this game is certainly expected to remain competitive and high-scoring. His price is still a bit too low on both sites and I'm a fan in all formats. Especially at a pretty weak SG position.
Small forward

LeBron James FD - $10900 DK - $10900
Opponent - MIN
Proj Pts FD - 51.68 DK - 52.83


Jimmy Butler FD - $9600 DK - $9500
Opponent - CLE
Proj Pts FD - 43.32 DK - 42.88
Here we have 2 absolute studs facing off in the most exciting game of the night. If you're just looking at box scores, you're not going to like LeBron. You're also probably all out of money by now if that's your strategy in 2018 NBA DFS. If you have any sense of the NBA, you know LeBron James is in as good of a spot as ever to put up 60+ fantasy points. He's pissed and struggling. A recipe you usually want to avoid. Not with LeBron James. He's the most match-up proof player on this planet and can dominate Jimmy Butler if he wants to. It will just come down to keeping the game close. With a 221 over/under and just a four point spread, I'm not willing to bet against Vegas. If you have the funds, go with LeBron James. You then get to Jimmy Butler, who's cheaper and basically a mini-LeBron. Count him in for 36+ minutes and 40-50 fantasy points. He's extremely consistent, but has a lower ceiling than LeBron, coming with the discounted price. I personally have a lot more exposure to LeBron, but could easily see Butler outperform him if the game gets out of hand quickly.

Kyle Anderson FD - $5600 DK - $4800
Opponent - PHO
Proj Pts FD - 30.09 DK - 28.54
If you're looking to pay down a bit at the position, Kyle Anderson is a phenomenal way to go. His minutes have been getting jerked around a little bit, but he should be back in line to pick up 28+ against a fast-paced Suns team. Even though his minutes have been weird, Anderson has been as productive as ever when on the floor. He's still averaging well over 1 FP per minute over the last 20 and is picking up his usage % every game. He now sees a match-up against a Suns squad that loves to run and doesn't play any defense. Anderson has manned much of the ballhandling when in the game and it's why you see the load of assists all of a sudden. As long as he gets the minutes tonight, you know the production will come. There's obviously no guarantee with the Spurs, but he makes a lot more sense than Parker or Ginobili in this match-up. I'll personally have exposure in all formats, but understand some people may be scared in cash games. If you need to, pivot to Reggie Bullock or Joe Ingles. Both are safe enough.
Power forward

Blake Griffin FD - $9200 DK - $9000
Opponent - BKN
Proj Pts FD - 46.12 DK - 47.51
Nikola Mirotic FD - $7200 DK - $6500
Opponent - IND
Proj Pts FD - 35.1 DK - 36.1
Nikola Mirotic has been thrown right into the Pelicans rotation and has picked up 32 and 35 minutes. He put up 50 fantasy points in his debut against the T-Wolves and then stumbled the next time out against the Jazz. I think we can excuse that. Mirotic is a guy whos going to be putting up 30+ fantasy points every night and is going to soon be one of the better PF's in the league. He's not only a phenomenal shooter, but he can score on the inside and distribute quite well. I expect him to work exquisitely with the combo of Jrue Holiday and Anthony Davis. He stretches the floor but also gives an option to create offense. They haven't had that since Cousins went out. You then get to the match-up. On the season, the Pacers rank 24th against power forwards. Neither Sabonis nor Young plays defense and this team doesn't mind running. The Pelicans are a team we're heavy on tonight and Mirotic is another guy you can add to the list. He's safe in cash games and has more than enough upside in GPP's.

Taj Gibson FD - $6100 DK - $5400
Opponent - CLE
Proj Pts FD - 26.97 DK - 26.55
If you're needing to pay down a bit, Taj Gibson is a phenomenal option. We know how consistent he has been on the season as a guy we've been leaning on for 20-30 fantasy points on a daily basis. Thibodeau has come to his senses and stopped playing Gibson 38-40 minutes a game, but he's still seeing 30-35 every single game. I'm not exactly sure why, but the T-Wolves still do give him the ball in the post. He still holds a 16% usage rate, which is admittedly too high with the other weapons on the floor. He just does a good job of keeping himself involved and appearing better than he really is. Tonight, he gets a match-up against a Cavs team that can't cover bigs. Especially big power forwards. Frye, Crowder, and Green are all especially too small and I can't imagine them containing Gibson under the rim. Expect another 25-30 fantasy points with the upside for 35 if things break right. He's not going to win you a tournament, but you can do a lot worse in any format.
Center

Anthony Davis FD - $11900 DK - $11600
Opponent - IND
Proj Pts FD - 63.37 DK - 63.35
Now we get to the last superstar of the slate. The one that's been disgusting with DeMarcus Cousins out of the lineup. He's posted a 35% usage rate in the last 5 games, which is just absolutely ludicrous for a power forward or center. He's touching the ball on nearly every single possession and dominating in most of them. He now gets a match-up against a Pacers team that just doesn't play defense under the rim. On the season, they rank 25th against Centers. Over the last 10, 29th. They stink. Anthony Davis is going to absolutely demolish Myles Turner and can be counted on for 50 FP before getting off the bus. His upside is in the 70's or 80's if the game stays close. He should be lower owned than LeBron with only one center spot but is in just as good of a spot to put up a big game. He's also a lot safer to put up 50. He's going to be over $12k pretty soon and rightfully so. He's the best daily fantasy basketball player out there without Cousins in the lineup. The entire offense runs through him with secondary options like Mirotic and Holiday spreading the floor very nicely. Don't be afraid to pair Miro and AD, either, as they can both excel.

Jarrett Allen FD - $5700 DK - $5100
Opponent - DET
Proj Pts FD - 23.79 DK - 23.8
If you simply can't or don't want to pay up at Center, you do have a solid pivot on the cheaper end. Jarrett Allen is finally seeing some consistent minutes and it's paying off like crazy. With 24+ minutes on the floor, he's been over 20 in each and over 35 in two of the four. His floor is tremendous when getting the minutes and the ceiling is quite obviously there. His price is rising, but it will be in the upper $6K's before long if this trend continues. For now, he looks to be the starting center with a locked in 24-30 minutes. He's always putting up FP when on the floor and has a tremendous match-up with Detroit. Aside from playing slow, they rank just 22nd against the position. Allen is always volatile with his minutes but lock in 25-35 if he gets them. I personally prefer AD or Drummond in all formats.
GRAB A FREE TRIAL OF OUR PROJECTION SYSTEM, AND CHECK OUT DFSR PRO!
FREE EBOOK
SECRETS TO CRUSHING DAILY FANTASY FOOTBALL!
DON'T SET ANOTHER LINEUP BEFORE YOU READ THIS BOOK.