Basketball Picks Daily Fantasy
Expert Advice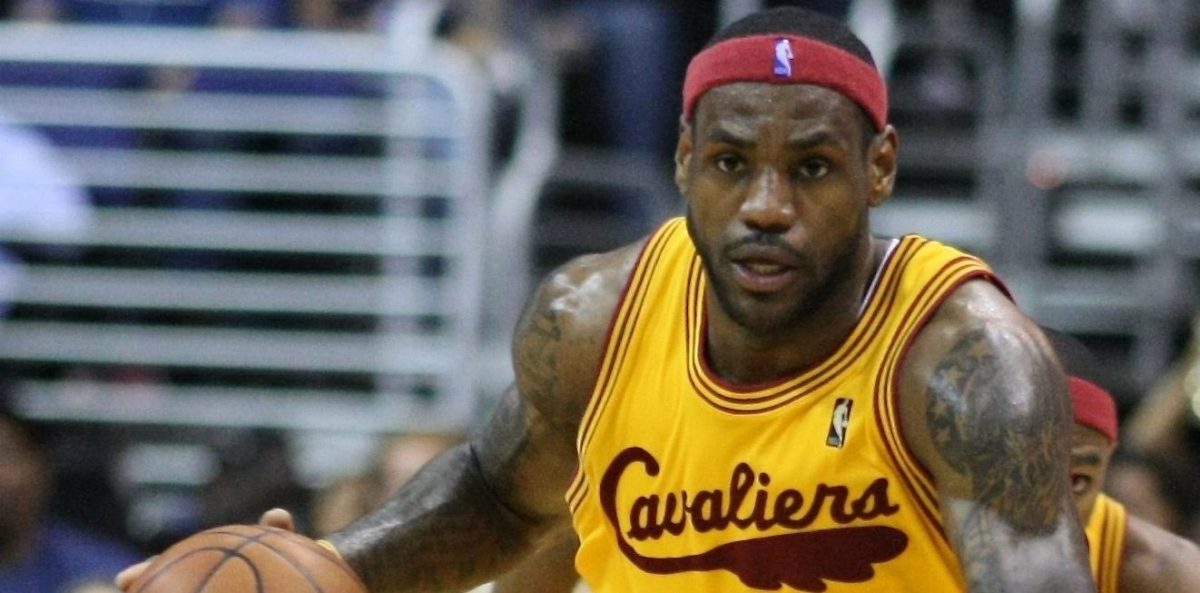 Daily Fantasy NBA Basketball Picks for FanDuel and DraftKings - 2/27/18
Now's your chance to get DFSR PRO, which will give you access to our NBA optimizer and our new player lab! Get started for free by clicking the button below.
First time with NBA? Be sure to read our free NBA Ebooks on building lineups, general strategy and more. We've got you completely covered.
Point guard

Goran Dragic FD - $6100 DK - $6400
Opponent - PHI
Proj Pts FD - 32.57 DK - 33.56
The Sixers travel down to South Beach tonight to take on the Miami Heat. This game has the lowest projected total of the six games going this evening, sitting just a notch over the 200 mark, but that doesn't mean there isn't some value for us to take away from it. Despite a few hiccups, Goran Dragic has enjoyed a bit of a resurgence down the stretch, scoring in double digits in nine of his last eleven games including two in his last four going for 28 or better. In addition to the improved scoring, the peripherals have been building making the Dragon an all around threat. Philly has surrendered the third most fantasy points per game to the position this season and Goran should continue to see big minutes as Miami makes a push for a playoff spot. Priced at his lowest point since mid December, lock Dragic into your cash games with confidence, while considering him for GPPs if you think he can notch 35 minutes or better.

Austin Rivers FD - $5600 DK - $5600
Opponent - DEN
Proj Pts FD - 28.37 DK - 29.34
This is a game we're going to be seeing a lot of, and rightfully so. Vegas has it projected to be a shoot out, opening at a lofty 233 projected total and just a 4 point spread. We'll begin our exposure to this one with the clippers Austin Rivers. Rivers has shot 50% or better in four of his last six games and produced double digit scoring in all of them while being locked in to 31-37 minutes per game. The minutes should remain steady as long as Avery Bradley remains out making Rivers a sure thing against a Denver team ranked bottom five defensively at the position over their last ten games. Assuming this game plays out as projected, there's no reason to think Rivers doesn't deliver in all formats.
George Hill FD - $4600 DK - $4600
Opponent - BKN
Proj Pts FD - 25.07 DK - 25.68
There really isn't a lot to love in the upper tier at the point tonight. You can certainly consider Walker and Bledsoe in decent matchups, but theres no way I'm paying $10K for Lillard though. Looking for value, George Hill certainly looked terrible last time out against the Spurs, but just two nights earlier he showed against the Grizzlies what he is capable of contributing to this Cleveland offense when presented with the minutes. This game has an 11.5 point spread, but half of tonight's games present similar concern and this game at least sits at the second highest O/U of the night at 221. The appeal with Hill is in the price, he only needs to net you about 23 FP in cash games and not only have the Nets been the easiest target against point guards all season long, but in the last five games they've surrendered 8 more FP than their season average of 42.5 FPPG. It's not the prettiest play, but by the end of the night, Hill should be able to get the job done.
Shooting Guard
D'Angelo Russell FD - $7200 DK - $6900
Opponent - CLE
Proj Pts FD - 37.05 DK - 38.62
D'Angelo Russell made his return to the starting rotation on Thursday night in a loss at Charlotte, after coming in off the bench and running on limited minutes since his return from injury in late January. Now that he is back in the starting five, and the minutes limit seems to be a thing of the past, we can start throwing Russell into the conversation once again on a nightly basis especially since for now he remains on the lower end of his pre-injury pricing spectrum. In that first start he notched a 19/4/5/1 line in 32 minutes. He was almost a non-factor last night against the Bulls, going 6/3/8 in 29 minutes. While the Cavaliers have been tough on shooting guards this season, they've still got one of the worst overall defensive games in the NBA. The thing to keep in mind here is the price, as we're getting Russell on the cheap, so even in a tougher matchup, he still has a strong chance of paying value, and even substantial upside if Brooklyn can keep things competitive.

Lou Williams FD - $7300 DK - $7200
Opponent - DEN
Proj Pts FD - 37.5 DK - 38.81


Will Barton FD - $7600 DK - $7100
Opponent - LAC
Proj Pts FD - 36.08 DK - 36.6
Back to the Mile High City we go to look at a pair of competitors in the Clipper/Nuggets tilt. Lou Williams has been making a strong campaign for sixth man of the year, as it really doesn't matter if he starts or comes in with the second unit, he receives a strong helping of minutes, and produces for each and every one. In addition to contributing 20 or more points in 12 of his last 14 games, Sweet Lou is also dishing out a career high 5.4 assists per game this season. He's locked in to 29-35 minutes per game and has seen as high as 40 on several occasions while surpassing the 5X PPD mark in four of his last six contests. We've already established the fantasy production is going to come at a furious clip in this one making Williams an excellent target, along with Will Barton. Barton was dealing with Strep throat last week, and it certainly showed in his production, but if Sunday's game against the Rockets was any indication, he's doing much better and is ready too help the Nuggets climb above that final playoff spot they're holding onto. Even though the Nuggets lost to Houston, Barton was electric dropping 25 points in 36 minutes and ended the night paying 6.6X PPD with seven rebounds, six assists, and three steals. I'm giving strong consideration to paring these two on FanDuel, and plan to have plenty of exposure to each on DraftKings as well.
Small forward

LeBron James FD - $11500 DK - $11700
Opponent - BKN
Proj Pts FD - 58.59 DK - 59.7
There are only two players tonight priced over $10K on both sites. Both are small forwards, with power forward eligibility as well on DK, and both warrant consideration for spots in our lineups tonight. Let's begin with the King. We've already looked at this game from the Brooklyn side with D'Angelo Russell, and we know it's projected to get out of hand, but that's no reason to be concerned here. In the Cavaliers last five wins of 10 points or better, James has seen below 33 minutes in just one, and ran for 40 in another. James has been playing out of his mind lately as Cleveland fights for playoff seeding, scoring 32 points or better in three of his last five games, with a double double and triple double in his last two. I don't know that looking at DvP even matters when discussing James. Sure, Brooklyn has the fourth best defense against small forwards, but the Spurs are right behind them at five and James went 33/13/9/0/1 in 39 minutes while San Antonio threw five different defenders on him unsuccessfully. Our lineup projection system has the King forecasted for the best raw point projection of the night and rightfully so.

Giannis Antetokounmpo FD - $11000 DK - $10700
Opponent - WAS
Proj Pts FD - 55 DK - 55.71
Coming in right behind James is the Greek Freak. Giannis Antetokounmpo and the Bucks host the Wizards tonight. Alphabet's game logs have been all over the place lately, which is reason number one why I prefer James here. In his last six games he's posted between 39.8 and 71.7 FDP while averaging 51.4 FDP. That's good enough for cash games, while the 71.7 is justification enough for tournaments. The Freak does win the matchup battle, as Washington has been pretty terrible at the position this season. This game also promises to be competitive till the final buzzer. I stand by my assessment of James, but if blow out concern gives you pause or DvP matters that much to you, or if you just need the extra $500-$1000 savings, then Giannis makes for an excellent pivot as the next best way to pay up tonight.
David Nwaba FD - $4800 DK - $5200
Opponent - CHA
Proj Pts FD - 27.51 DK - 26.77
So you have your choice of James, or Giannis, but it's surely going to be mighty tough to pair them together, so let's drop down to the lower tier and discuss David Nwaba. The Bulls have all but given up on this season. They've pretty much shut down Justin Holiday and Robin Lopez (though Holiday did start last night with Zach Lavine resting) in favor of getting a look at their younger talent which has opened the door for Nwaba to pick up more playing time. In his last three games Nwaba has seen 33, 33, and 31 minutes. He struggled a bit last night in Brooklyn, but as I mentioned earlier Brooklyn has been pretty tough on opposing threes this season. Tonight presents a much better matchup against a Hornets team who in addition to being a bottom ten defense at the position this season, have allowed over 60FPPG in their last five contests. This should be a nice bounce back game for Nwaba who only needs to garner about 24FP to get you where you need to be. If he can replicate his first start against Philly last week he'll crush in both cash games and tournaments.
Power forward

Lauri Markkanen FD - $6100 DK - $5700
Opponent - CHA
Proj Pts FD - 30.39 DK - 30.81
Another young stud coming out of Chicago, Lauri Markkanen came out of the All Star Break at a bit of a crawl, but last night he seemed to shake things up, dropping 19 points in 30 minutes against the Nets for his second best scoring performance of the month. While Charlotte is stingier than Brooklyn defensively, they're nothing to shy away from, as they sit 15th overall against opposing power forwards. Against the likes of Marvin Williams, and Frank Kaminsky, as long as he continues to see 30-32 minutes a game, Markkanen should be able to easily net us a solid 25-30 FP performance.
John Henson FD - $5500 DK - $4700
Opponent - WAS
Proj Pts FD - 27.02 DK - 25.69
John Henson missed three games heading into the All Star break with a hamstring injury, but has returned after the break and has been putting up pretty standard Henson lines. Henson's the type of guy who you can count on to go out there and maintain a strong presence in the glass for about 30 minutes a night, scoring points and grabbing rebounds, and we get him tonight priced at his lowest point since early January. Henson's primary appeal is a value cash game play, though he has shown us he can easily post 50 FP upside in the right matchup. While the Wiz have been a top five defense against the four this season, over the last ten games, the wheels have come off and they've fallen to 27th overall against the position. Henson's a solid play in all formats, and that DraftKings price is particularly appealing.

Tobias Harris FD - $7500 DK - $7600
Opponent - DEN
Proj Pts FD - 34.82 DK - 35.49
Did you think I forgot about this game? Not a chance. We're going to take a final look at it in the form of Tobias Harris. Harris is thriving since being dealt by Detroit to the Clippers. In eight games he's averaging 19.4 points, 7.4 rebounds and 3.1 assists in 35.4 minutes per game. He had his best outing yet on Friday in Phoenix when he double doubled going 30/12/4/2/1 in 35 minutes paying 7.8X PPD. The Nuggets are ranked eleventh overall against opposing power forwards this season, so the matchup isn't as ideal, but as long as Harris is going to continue to see minutes in the mid to upper thirties, while playing the way he has with the change of scenery, he should have little trouble getting us the 35 FP we need for cash games.
Center

Hassan Whiteside FD - $7400 DK - $7200
Opponent - PHI
Proj Pts FD - 38.07 DK - 38.31
We looked at two excellent ways to pay up earlier, so I'm going to look for value at center. You can certainly look at Jokic in that LAC/DEN game, he's been playing on another level lately but that +$10K price tag is a bit much. Joel Embiid meanwhile is a consideration on DraftKings for just $9400 but I much prefer looking to his opponents big man, Hassan Whiteside. Whiteside is locked in to a 22-28 minute rotation, though he has crossed the thirty mark twice in his last six games. Despite the minutes Whiteside performs on a nightly basis, missing a double double for the first time in seven games when he came two boards shy against the Grizzlies on Saturday night. In addition to the points and rebounds Whiteside has the ability to easily stuff the stat sheet as he has averaged at least an assist, a block, and a steal in each of his last seven. Philly is average defensively against opposing big men, ranked 19th over all against the position. Whiteside's price has hovered in the mid $7K range for most of February, and he has paid 5X PPD on the regular, and he should easily continue that trend tonight.
Tristan Thompson FD - $4800 DK - $4500
Opponent - BKN
Proj Pts FD - 23.32 DK - 22.9
If you don't have the funds at the five to roll with Whiteside, then consider the Cavaliers Tristan Thompson against the very worst team at defending against the center position, the Brooklyn Nets. Brooklyn just has no answer to opposing big men, sending the likes of Jarrett Allen and Qunicy Acy out there, neither one who stands a chance against Thompson who has shown the ability to put up points while maintaining a strong presence in the glass in the past. Thompson had been up and down this season for sure, but in the right match up he has proven he can thrive, and they don't get much better than this one. Thompson should have no problem putting up 20-25 FP with 30-35 FP upside. While I prefer Whiteside in cash games, Thompson could make for a solid GPP value option.
Thanks for reading! Feel free to post questions and comments below, or pop into the member chat. As always, good luck out there tonight!! Cheers!
GRAB A FREE TRIAL OF OUR PROJECTION SYSTEM, AND CHECK OUT DFSR PRO!
FREE EBOOK
SECRETS TO CRUSHING DAILY FANTASY FOOTBALL!
DON'T SET ANOTHER LINEUP BEFORE YOU READ THIS BOOK.