Basketball Picks Daily Fantasy
Expert Advice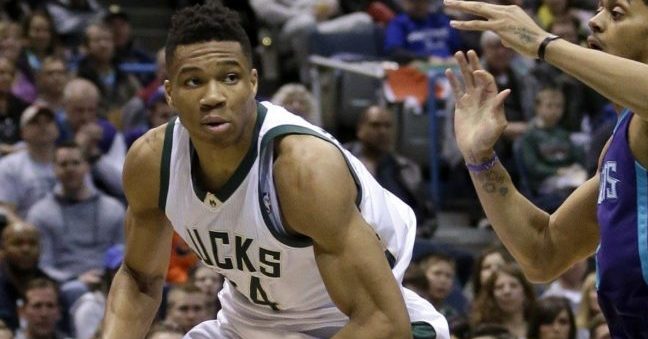 Daily Fantasy NBA Basketball Picks for FanDuel and DraftKings - 2/28/18
Now's your chance to get DFSR PRO, which will give you access to our NBA optimizer and our new player lab! Get started for free by clicking the button below.
First time with NBA? Be sure to read our free NBA Ebooks on building lineups, general strategy and more. We've got you completely covered.
Point guard

Chris Paul FD - $8400 DK - $8300
Opponent - LAC
Proj Pts FD - 42.04 DK - 42.45
Welcome to NBA Wednesday! We have 9 games on our hands tonight with plenty of different angles to attack. Point guard is full of ways to go, whether you want Westbrook at $12k, Tyler Dorsey at $3.5k, or any of the 8-10 elite options in between.  We'll focus on Chris Paul to begin, who's somehow sitting in the low $8k's. He sits around 40 FP on most nights and flashes the 50+ ceiling plenty often. His 32-35 minutes are very safe and this match-up against the Clippers is something you have to love. Aside from it being the Clippers and him obviously waiting to have a big game, Austin Rivers is a bad defender. The Clips rank 19th against the position and 24th since the ASB. We are looking at a 224 over/under with just a 6 point spread, so Vegas fully expects this to be close. Paul is an elite play in all formats that you can lock in 38-55 fantasy points for. The price is fair and I don't think you see more than 20% ownership.
Andrew Harrison FD - $6000 DK - $5700
Opponent - PHO
Proj Pts FD - 29.79 DK - 29.26
Andrew Harrison has quietly carved himself into a nice role with the Grizz ever since Mike Conley went down with injury. He's now playing 28-34 minutes every night and has posted some very nice games. Aside from the occasional stinker, Harrison is sitting around 30-40 fantasy points on most nights. His price is still under $6k on both sites, meaning you only need a low-30 number. That won't be much of an issue if this game with the Suns stays close. They play faster than anyone in the league and it's why we have a 211 game with the Grizzlies involved. They're favored by just 4, so Vegas thinks it stays close and relatively high-scoring. The projection is safe as can be and I wouldn't be surprised at all to see 40+ FP here. The minutes are safe and PG isn't too sexy in this price range.

Kyrie Irving FD - $8600 DK - $8200
Opponent - CHA
Proj Pts FD - 41.27 DK - 42.53
If Chris Paul doesn't float your bloat in the mid-$8k's, Kyrie Irving is in a phenomenal spot tonight. He's been playing great as of late and has shown some very nice ceiling games very recently. He now gets a match-up against Kemba Walker, who is far from known for his defense. On paper, they are average, but that's against average point guards. Kyrie holds a crazy 32% usage rate and will embarrass Kemba Walker on the perimeter. He'll then get to an interior defense that allows the 7th highest FG efficiency in the paint. Kyrie is going to have another solid game and you can count him in for a 35 point floor. His ceiling is monstrous and while I do prefer Chris Paul, it's close. Kyrie is a great pivot in both cash games and tournaments and should come in at least 5 or 10% lesser owned.
Shooting Guard

James Harden FD - $11200 DK - $11200
Opponent - LAC
Proj Pts FD - 57.96 DK - 60.1
Shooting guard isn't the most exciting position on this slate. Like the power forward position, there are a few great options, but nothing to get excited about. For that reason, let's look at James Harden, who you can lock in for 50+ fantasy points. This match-up with the Clippers is a great one as a team ranked 20th against the position. Lou Williams is an absolutely terrible defender and it'll have to be Wallace or Teodosic that gets him for most of the game. Either that or he's just going to dominate Sweet Lou for 30+ minutes. This game does hold the 2nd highest O/U on the slate at 224 with a 5.5 point spread. Harden is getting his 34+ minutes a night and has held a 1.86 FP per minute on the season. He'll obviously cost you a ton, but could very well get up to 70 fantasy points without much of an effort. He guarantees you 50 if the game stays close and this is one of the best Vegas situations on the entire slate. The Clippers should keep it relatively close and we know what Harden is capable of. He's one of the top superstars on the entire slate and should end up around 25-35% owned.

Lou Williams FD - $7700 DK - $7900
Opponent - HOU
Proj Pts FD - 36.39 DK - 37.72
We'll get right to the other side of things here with Lou Williams. While he may not be able to cover James Harden in the slightest, the same can be said for the other way around. Harden is obviously one of the 3 best scorers in the league, but Williams has to be right up there around top 10. He's not good at much else, but he can score with the best of 'em. He's been over 30 minutes in 4 straight and got up to over 40 FP in 3 of them. He now sees a match-up against a Rockets squad that likes to run and doesn't play much perimeter defense. Harden will have his fun with trying to cover Lou, but it may be Trevor Ariza if it gets too ugly. His price is still fair on both sites and you're perfectly happy with those 40 fantasy points. He could easily get more if the game stays close and he sees 30+ minutes against Harden. Williams was once a guy you could only play in tournaments, but it's no longer the case with him being the main scorer on this squad. You can play him in both cash games and tournaments.
Small forward

Giannis Antetokounmpo FD - $11000 DK - $10500
Opponent - DET
Proj Pts FD - 57.73 DK - 58.63
We'll now get to small forward, where we have 2 superstars worth paying attention to. Let's start with Giannis Antetokounmpo, who has a phenomenal match-up with the Detroit Pistons. Vegas has dropped a 208 total with just a 2 point spread, so expect it to stay close and somewhat high-scoring. Against small forwards, the Pistons come in as the 26th best squad. It'll be Reggie Bullock and Blake Griffin on Giannis and neither scare me at all. Giannis went insane with 70+ fantasy points against the Wizards last game, but ended up missing the game-tying shot with just a few seconds left. He'll want to bounce-back tonight and won't have much resistance from Detroit. He's expensive, but not as much as we're used to. His floor is about 45 with a ceiling over 80. I personally think we see a big game again tonight out of Giannis, but he has admittedly been up and down lately.

Kevin Durant FD - $9800 DK - $9700
Opponent - WAS
Proj Pts FD - 46.95 DK - 47.1
Durant is under $10k on both sites and it's not necessarily crazy. He's been in the 40's on most nights and is kind of coasting through the season at this point. If you pay attention to KD, you know what happens when he goes to Washington D.C. It's his hometown and will always show out when playing there. He put up 31-11-6 against the Wizards last time and that was in GS. I fully expect him to step up tonight and pull an extra 5 or 6 shots away from the field. At the now depressed price, you're only needing 50 out of Kevin Durant. If he wants to, he will put up 60-70 fantasy points with ease. Vegas thinks the game stays relatively close at a 227 over/under and 8 point spread. If Durant ends up getting 34+ minutes tonight, you m ight need him in cash games. I know I will have him in close to 100% of mine.

Dillon Brooks FD - $4400 DK - $4500
Opponent - PHO
Proj Pts FD - 23.1 DK - 22.7
If you're looking to pay down at small forward, Dillon Brooks is most definitely in play. We touched on Andrew Harrison at PG and we'll look at some more Grizzlies as we move along. When a team that plays so slow like the Grizzlies is facing the Phoenix Suns, you absolutely have to pay attention. Especially when that Grizzlies team is starting to narrow down their rotations. Brooks has been at 26, 29, and 31 minutes since the break and is getting enough shots to produce. He's not the most productive DFS player when on the floor, but he's also not typically facing off with an insanely speedy Suns squad. He's mid-$4k's on both sites and you're only looking for 22-25 fantasy points. Brooks isn't necessarily safe, but he's a solid way to pay down if you need to at the position. Personally, I'll try my best to pay up, but will have my fair share of Dillon.
Power forward
Jarell Martin FD - $4100 DK - $4400
Opponent - PHO
Proj Pts FD - 22.93 DK - 22.8

JaMychal Green FD - $5300 DK - $5400
Opponent - PHO
Proj Pts FD - 27.37 DK - 27.9
Here we are with some more Grizz'. Both Jarell Martin and JaMychal Green saw 30+ minutes in each of the last 2 games and now sees their best match-up in quite some time. Both of these guys produce like crazy when on the floor and I'm a big fan of both. Despite Martin relatively disappointing the last 2 games, I like him a bit more. He is very versatile and I like the way he can run the floor against a team like the Suns. Green isn't necessarily immobile, but he likes living under the rim a bit more. At their respective prices, both of these guys are elite plays in all formats. Against power forwards, the Suns rank dead last at 43 FPPG allowed. Bender and Chriss are both atrocious defenders and are nothing at all to run away from. Personally, Martin and Green will both be huge parts of my night. Don't be afraid to target both, as the Grizz have repeatedly shown willingness to play both of them substantial minutes.
Carmelo Anthony FD - $5800 DK - $5900
Opponent - DAL
Proj Pts FD - 29.32 DK - 30.37
The price on Carmelo here is just too low. He's obviously not the same guy we've ever looked at, but he's fit into his role nicely and still has a ton of upside if the shot is falling. He looks more excited to be on the floor than he's been in the past 5 years and is more active than he was in NY at any point. His price is under $6k on both sites and you'll be perfectly happy with 28 FP. The match-up against the Mavericks is nice with an immobile Dirk Nowitzki and a weak Dwight Powell at the 4. Anthony will have a clear offensive advantage over both and I'm looking for an easy 12 shots from Melo tonight. A 214 total is nice and it's expected to stay close with a solid 5 point spread. Melo isn't the most exciting 2018 roster, but he's cheap and still has plenty of upside.
Center

Marc Gasol FD - $7200 DK - $8400
Opponent - PHO
Proj Pts FD - 35.71 DK - 36.08
After touching on a combined 4 Grizzlies throughout this article, we'll finish it off with the king of them all. Marc Gasol is the leader of this Grizzlies offense He's still one of the more consistent options in all of the league and is priced extremely nice on both sites. Especially FanDuel at just $7200. The match-up against the Suns has been touched on enough and I won't put you through it against. Specifically, against centers, the Suns rank 26th. Len is atrocious on defense and Chriss/Bender have exactly no chance. Gasol is probably the safest play on this slate and you can lock him in for 40 fantasy points if the game stays close. He can still put up 60 if the shot is falling and I wouldn't be surprised at all to see it with Tyreke Evans out.
Al Horford FD - $6500 DK - $6300
Opponent - CHA
Proj Pts FD - 33.7 DK - 33.77
Horford, like Gasol, isn't the most exciting big man to roster. He is, however, consistent, and it's what we need at this position. His minutes have been extremely inconsistent as of late, but he's a lock for 30 fantasy points when playing full minutes. Against Dwight Howard, I'm willing to say it's a safe bet. Horford has posted a 1.31 FP per minute on the season and has meshed with Kyrie Irving quite nicely. His price is now extremely low on both sites and you're only looking for 25-30 fantasy points. I still much prefer Marc Gasol, but Horford is a fine pivot if you don't like the Grizzlies angle. He's a great play in all formats.
GRAB A FREE TRIAL OF OUR PROJECTION SYSTEM, AND CHECK OUT DFSR PRO!
FREE EBOOK
SECRETS TO CRUSHING DAILY FANTASY FOOTBALL!
DON'T SET ANOTHER LINEUP BEFORE YOU READ THIS BOOK.