Basketball Picks Daily Fantasy
Expert Advice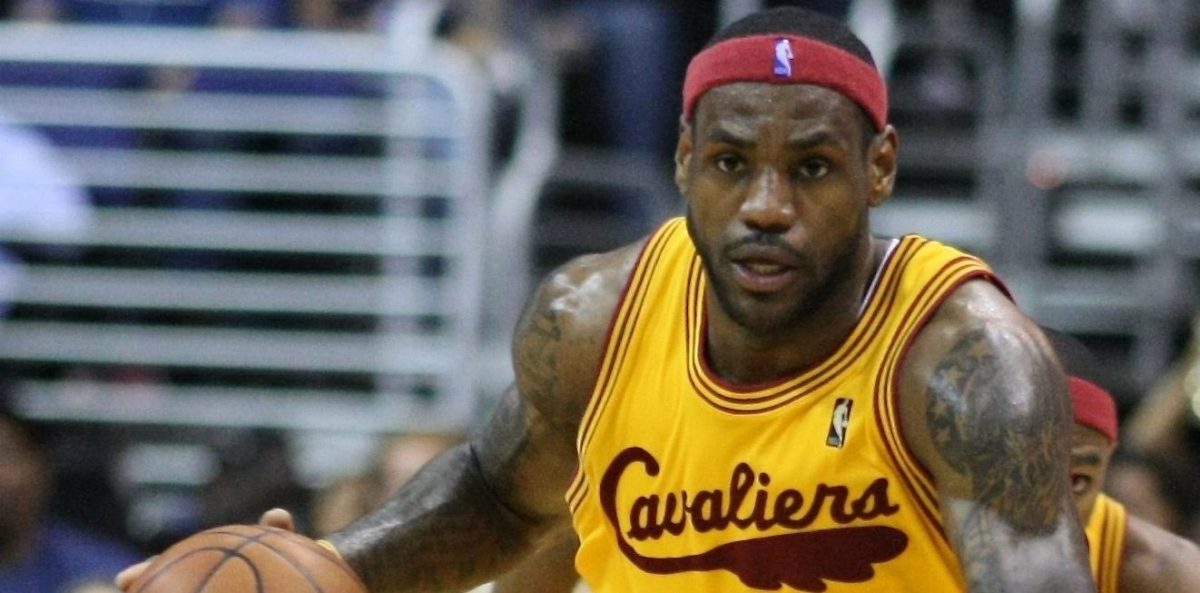 Daily Fantasy NBA Basketball Picks for FanDuel and DraftKings - 3/23/18
Now's your chance to get DFSR PRO, which will give you access to our NBA optimizer and our new player lab! Get started for free by clicking the button below.
First time with NBA? Be sure to read our free NBA Ebooks on building lineups, general strategy and more. We've got you completely covered.
Point guard

Eric Bledsoe FD - $7800 DK - $8000
Opponent - CHI
Proj Pts FD - 38.62 DK - 38.33
Welcome to NBA Friday! It's a typical Friday night in the NBA DFS world with 10 games on the slate and a whole lot to look through. The most notable news on the slate up to this point is the likely absence of Giannis Antetokounmpo. He left in the middle of last game and is currently listed as doubtful for tonight. Assuming he misses this one, there are 3 or 4 Bucks than be safely played in cash games. We'll kick it off with one of the easy ones in Eric Bledsoe. A key ball-handler, Bledsoe is going to have the ball in his hands a ton more tonight. His usage should shoot up 5-7% and 15+ shots is in the range of possibilities. The Bulls are a lackluster defense and one you can safely target here. Bledsoe will be covered by little Cameron Payne and will bully him consistently. Bledsoe is an elite play in all formats and will end up one of the more popular plays on the slate if Giannis is eventually ruled out.
George Hill FD - $4700 DK - $4900
Opponent - PHO
Proj Pts FD - 26.41 DK - 26.87
Hill has been playing consistent minutes recently, and paying these prices pretty well. Over the last 4 games, he's played 20, 33, 35, and 35 minutes. He put up 20+ fantasy points in 3 of those and got over 30 last game. He's never going to flash 50 point upside or anything like that, but Hill is extremely consistent when on the floor and has some great chemistry with LeBron. And then there's the match-up. Against point guards, the Suns rank 26th in the league thanks to their lightning fast pace and rotating cast of poor defenders. Hill is going to play 28-34 minutes and put up 20-30 fantasy points. Book it.

Cameron Payne FD - $5600 DK - $5400
Opponent - MIL
Proj Pts FD - 27.99 DK - 27.66
With Kris Dunn and Antonio Blakeney out last game Cameron Payne grabbed 23 minutes and paid these prices even in a blowout. Payne matches up with the Bucks tonight, who rank 21st against point guards since the All-Star Break. This game does hold a 217 over/under with just a 5 point spread, so Vegas expects it to stay tight and be relatively high-scoring. This slate just doesn't have a ton of value at point guard and that reigns especially true if Schroder ends up playing. Payne seems like a pretty straightforward value play here, and you can even consider Jerian Grant for upside if you think the game gets out of hand once again.
Shooting Guard

Khris Middleton FD - $8100 DK - $8300
Opponent - CHI
Proj Pts FD - 42.3 DK - 43.32
Another guy who benefits a ton with Giannis off the court. Middleton has already been putting up 35+ fantasy points on a nightly basis with Giannis in the lineup and if the second half of last game is any indicator he'll be heavily featured tonight as well. Pencil in 15+ shots, a 25% usage rate and, 40 fantasy points. That's the floor if this game stays competitive throughout. He can get well over 55/60 fantasy points if his shot is falling and I wouldn't be surprised if it was against a Bulls squad who gives up a ton of open shots from the perimeter. Middleton joins Bledsoe as an easy cash game and tournament play from a Giannis-less Bucks lineup.
Devin Harris FD - $4300 DK - $4000
Opponent - WAS
Proj Pts FD - 21 DK - 21.31
Gary Harris already said his "best-case scenario" is coming back next Monday or Tuesday. That gives us another game or two of Devin Harris. Harris has played 24+ minutes in three straight games and has put up 20+ fantasy points in each. 2 of those 3 match-ups were against the Grizzlies and Heat, so things could only be on the way up match-up wise. The Wizards love playing fast and this game does hold a 220 total with just a 1.5 point spread. The price is extremely cheap on both sites and in cash games, you need 20 to make you happy. We have him projected for 21 in 28 minutes, which seems fair. At one of the weaker positions on this slate, Harris is a great option in both cash games and tournaments.
Small forward

LeBron James FD - $13100 DK - $12100
Opponent - PHO
Proj Pts FD - 63.94 DK - 66.6
I know you wince when you see that $13,100 price tag on FanDuel, but we still can't just overlook him. The man has now put up 68+ fantasy points in 5 straight games. My lord. On his very worst day, you're getting 55 fantasy points here. On his best day, we're looking at 80-90. Tonight, he sees the best possible match-up in the league. He put up 68 fantasy points against these same Suns just a week ago. The game does hold a 228 over/under and the starters will be in there if it's a 12 point game down the stretch. He's also not as expensive on DK, so you can go with him over there and pay down elsewhere on FD if you want. Our lineup optimizer has him projected for 63, which I do think is fair. The Suns have nobody to cover him and with T.J. Warren out, it's even more slim pickings. LeBron is going to go off again and if you can afford him, don't try to get away from it.

Josh Jackson FD - $7100 DK - $6900
Opponent - CLE
Proj Pts FD - 35.26 DK - 35.59
T.J. Warren is currently doubtful and if you've been playing DFS, you know exactly where to go. Josh Jackson has been a menace when on the floor and could get up to 35+ minutes without a thought, almost regardless of the game script. He's dominating the ball every second he's on the floor and splitting with Devin Booker for shots. His price is rightfully up there at $7.1k, but he can still pay it off. If he gets hot, 50+ fantasy points is always in play with Jackson. The Cavs have held a bottom five defense in every category, and outside LeBron they just don't feature another strong defender. Jackson is a good way to get exposure to a game that may have a lot of lopsided ownership on the Cavs side. The Suns will put up close to the same amount of points as the Cavs and a key cog in Warren is looking to be out. Assuming Warren is out like we expect, Jackson is a top play at any position on the slate.
Wilson Chandler FD - $6000 DK - $5800
Opponent - WAS
Proj Pts FD - 25.47 DK - 26.2
The Denver game is one of the few that matters tonight, and Chandler is very obviously a big part of what their plan is right now. He put up 40+ fantasy points in 2 of the last 5 games and 30+ in 3 of the last 5. He's also not fully reliant on scoring. While somehow putting up 0 points against the Pistons, he got to 20 fantasy points on just peripherals. This match-up against the Wizards is phenomenal, as they rank 28th in the league against small forwards. They play fast and Otto Porter Jr. has been a pitiful defender. Chandler is fairly priced and you can play him wherever you want.
Power forward

Kevin Love FD - $7500 DK - $7700
Opponent - PHO
Proj Pts FD - 40.51 DK - 43.68
Love has been exceptional since returning from injury, posting 36 and 45 fantasy points in just under 30 minutes. Remember, Love hurt his hand, so his conditioning is still at 100%. 30 minutes will come soon and we know the upside in a match-up with the Suns like this. They rank 28th against the power forward position and allow the 2nd most open 3's to bigs. Bender and Chriss are athletic, but are somewhat disinterested defenders, and Love's inside-outside game could give them issues. His price is getting back up there, but it's still under $8k, so it's in fact, a discount. Love and Parker will fill most of my power forward spots and I'm not thinking twice about it.

Jabari Parker FD - $5700 DK - $5400
Opponent - CHI
Proj Pts FD - 27.79 DK - 28.28
Jabari Parker is back! He finally got the coveted 30 minutes with Giannis out for most of last game and is now a guy we can pay attention to on an average slate. Tonight, Giannis is likely still out. It would once again put him over 30 minutes and a likely 30+ fantasy points against a bad Bulls interior. If given the opportunity, Parker will produce at a 1-1.25 fantasy point per minute rate. Nobody on this Bulls interior is going to stop Jabari Parker with the playoffs on his mind. He's an elite play in all formats and one I'll likely have 100% of across the board.
Center

DeAndre Jordan FD - $8300 DK - $8400
Opponent - IND
Proj Pts FD - 39.82 DK - 41.34
With Blake Griffin out of town, DeAndre Jordan has dominated the scene. He's even getting some real offensive looks, which has never happened in the past. They're not plentiful, but it's something to note for a guy that has leaned purely on putbacks and alley-oops in the past. His price is still fair in the mid-$8k's and you can safely expect 35-40 fantasy points. The Pacers are a pretty average defensive team overall and rank 23rd against centers in particular. Myles Turner is a great offensive player, but he struggles on the boards and doesn't excel on the defensive end. Center is a pretty solid position tonight, but Jordan seems a cut above the rest. He'll be in both my cash games and tournaments.
Cristiano Da Silva Felicio FD - $4200 DK - $4200
Opponent - MIL
Proj Pts FD - 17.15 DK - 17.29
If you're looking to pay down at center, Cristiano Felicio is an excellent option. He's been over 28 minutes in three straight games and in turn, has put up 25+ fantasy points in those three games. It's worth noting that those games have been blowouts and close games alike, so he actually seems sort of game-script proof. The Bucks are a team we've been targeting bigs against all season long and tonight will be no different. I'd much prefer paying for DeAndre Jordan or Myles Turner, but they're very expensive and you won't have $7k+ to spend at Center each time. Felicio can be played in any format at his price and I'll have more than my fair share of exposure. Good luck tonight and feel free to comment below! Thank you!
GRAB A FREE TRIAL OF OUR PROJECTION SYSTEM, AND CHECK OUT DFSR PRO!
FREE EBOOK
SECRETS TO CRUSHING DAILY FANTASY FOOTBALL!
DON'T SET ANOTHER LINEUP BEFORE YOU READ THIS BOOK.