Baseball Picks Daily Fantasy
Expert Advice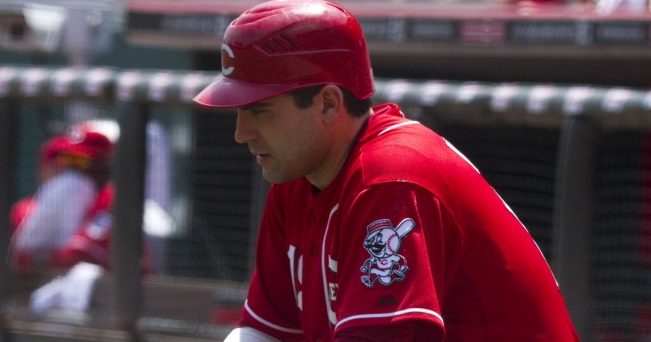 Daily Fantasy MLB Picks for FanDuel and DraftKings - 4/18/18
Wednesday in the MLB brings us a full day of games with multiple slates on both FanDuel and DraftKings. We tried to break it down between and early and late slates to get a grip on what kind of value we are looking at throughout the day.
Now's your chance to get DFSR PRO, which will give you access to our MLB optimizer and our new player lab! Get started for free by clicking the button below.
First time with MLB? Be sure to read our free MLB Ebooks on building lineups, general strategy and more. We've got you completely covered.
Pitcher
Early
Jacob Faria FD 5500 DK 6200
Opponent - TEX (Cole Hamels) Park - TB
FD - 31.66 DK - 16.35
After getting brutalized in his first two starts, giving up nine runs and eight walks in only five and two-thirds innings, Faria bounced back in a big way against the Phillies. He went 5.1 innings, striking out seven and allowing only one earned run. The first two starts look (hopefully) like the outliers and were quite divergent from his first season on the mound. He struck out close to a batter an inning and has flashed major upside potential in the minors. The Rangers are working with something of a makeshift lineup, though they do have lefty power bats like Choo, Mazara, and Gallo to deal with. But as a team, they strike out 25% of the time and Faria is working in one of the best pitcher's parks around. He's still coming incredibly cheap on both sites and it's rare we considering someone in this price tier on FanDuel.
Andrew Triggs FD 8000 DK 8500
Opponent - CHW (Carson Fulmer) Park - OAK
FD - 32.93 DK - 16.58
Triggs has been dealing to start the season, striking out more than a batter an inning and working a 3.23 xFIP. On Wednesday, he'll face the White Sox who have a league average wOBA but K the second most in baseball at 25%. The key for Triggs here is Chicago doesn't have much patience and they walk at a bottom-third rate in the league. Triggs has struggled with the free passes and it's limited his ability to go deeper into games. That's the one concern with his profile. But if he can manage the pitch count, there's big-time upside in this matchup.
Consider Cole Hamels.
Main

Gerrit Cole FD 10600 DK 11900
Opponent - SEA (Mike Leake) Park - SEA
FD - 38.68 DK - 20.54
Man, what to make of this guy? After roughly 800 innings with the Pirates that had him below a strikeout per inning, he makes the move to the Astros in the offseason and is just fanning everyone. It's amazing. Cole has 36 strikeouts and only four walks in 21 innings this season. These numbers are the best in the league. It's worth noting he's basically abandoned his sinker and change-up and replaced them with the slider and curveball. This is a marked shift in approach and has clearly yielded other-worldly results. I don't want to go too overboard with his projections and he clearly can't keep up these strikeout numbers, but it's also become clear that he is just a different pitcher than his Pirate days. If you believe the early season returns then he's the chalk guy on this slate.

Vince Velasquez FD 7200 DK 7100
Opponent - ATL (Brandon McCarthy) Park - ATL
FD - 31.12 DK - 16.06
Velasquez struggled with injury issues last season and it led to some major problems with his peripherals. He spiked a walk rate of 4.25 BB/9 and finished with only 72 innings pitched and a 4.59 xFIP. He looks healthy this season though and through 15.1 innings he's working a 4.25/1 K/BB ratio. That will be put to the test on this main slate where he gets a very patient Braves' lineup. The top of the order is as tough to K as any top four in the majors. But pitching is rather thin on the evening and I'm having trouble completely trusting Carlos Carrasco against the Twins. I don't see Velasquez as an overwhelming top pitching arm here, but the price is right and if his peripherals can maintain then he's is likely coming cheap.
First Base/Catcher
Early

Joey Votto FD 3700 DK 4700
Opponent - MIL (Zach Davies) Park - MIL
FD - 11.63 DK - 8.68
You think Zach Davies is going to keep up striking out more than a batter an inning for the rest of the season? Me neither, and I'm not swayed by the young righty's early returns on the mound. He's throwing his cutter more, which may be where his strides in swings and misses comes from, but I'll still defer to Votto in this matchup. He hasn't homered in his first 65 plate appearances and the walk rate is down some, but Votto remains one of the elite bats in all of baseball. Over the last three seasons, he's walked more than he's struck out with an OPS over 1.000 in that span. We are getting Votto rather cheap on FanDuel where he's perfectly suited for cash games.
Strongly consider Miguel Cabrera.
For the early slate, consider Russell Martin.
Main
Ryan Zimmerman FD 2500 DK 4000
Opponent - NYM (Steven Matz) Park - NYM
FD - 11.27 DK - 8.51
Look, I know what you are going to say. "Zimmerman's been awful this year, blah, blah, blah. I need to see him do something first, blah, blah, blah." Sure this season's gotten off on the wrong foot for the guy. But he's less than a season removed from a .930 OPS in which he destroyed lefties. This year, the K's are up just a tick, the walks down just a tick, but the real issue has been bad luck. His BABIP sits at a paltry .183 down from a .351 career mark. His 42% hard contact rate is actually better than last season but the HR/FB rate is off a cliff. All of this says to me that Zimm is just waiting to break out and we are buying him for the minimum on FanDuel. He seems like a pretty easy play.
Consider Carlos Santana.
Main slate catcher: Consider the Astros guys in Evan Gattis and Brian McCann.
Second Base
Early
Tim Beckham FD 2600 DK 3100
Opponent - DET (Matthew Boyd) Park - DET
FD - 9.56 DK - 7.36
Second base is rather thin on the early slate and I think we can load up salaries at some of the other positions. Beckham's struggled to start the season, and I suppose there's some reason for concern with the way the batted ball data is shaking out. But there's been plenty of bad luck too with the BABIP sitting .100 points lower than his career average. He gets an excellent matchup against Matt Boyd who has nothing in the way of strikeout stuff (Beckham's major issue) and owns a career 4.99 xFIP. I like buying Beckham on the better side of his split (career 107 wRC+, .328 wOBA against lefties) as a punt play on both sites.
Consider spending up on Jed Lowrie but it does seem like something of an overpay.
Main

Ketel Marte FD 2500 DK 3400
Opponent - SF (Chris Stratton) Park - ARI
FD - 9.17 DK - 7.18
I'm fine going cheap on the main slate as well. Marte has the luxury of hitting in the two hole, sandwiched between David Peralta and Paul Goldschmidt. That's an advantageous spot and makes up for Marte not being much of a hitter. He got the walk rate up to 11% last season, though hasn't quite kept it at the same mark in 2018. The park helps give the D-Backs something of power and run expectation against Chris Stratton who strikes out less than six batters per nine this season.
Consider Jose Altuve if you aren't spending much on pitching.
Shortstop
Early

Marcus Semien FD 3500 DK 3200
Opponent - CHW (Carson Fulmer) Park - OAK
FD - 11.71 DK - 8.93
It's almost like Carson Fulmer has some kind of walk incentive in his contract that pays him more money for the free passes. How else to explain 5.5 per nine BB rate? He's struggled mightily with the control and A's look like one of the better stacks on the early slate of games. Semien is K-ing a ton this season, but he's still hitting high in the order (typically second against righties) and could benefit from the A's higher implied run line coming in. Given how thin shortstop is generally, Semien's slot in the batting order has as much value as anyone else at the position.

Manny Machado FD 4500 DK 5000
Opponent - DET (Matthew Boyd) Park - DET
FD - 12.95 DK - 9.84
I was going to just give him the "strongly consider" tag, but Machado deserves his own write-up. He's put together a solid early part of the season, getting the walk rate up over 12%, hammering three home runs, and sporting an OPS over .900. Today he gets Matt Boyd who won't increase anyone's strikeout rate and the Orioles have one of the higher implied run lines on the early slate at 4.7.
Main
Corey Seager FD 3800 DK 4400
Opponent - SD (Tyson Ross) Park - SD
FD - 11.69 DK - 8.88
Seager has been another victim of bad luck to start the season, running a 224 BABIP (.125 points off his career average). There are encouraging signs though. His walks are right in line with his career numbers, the K's are actually down (15% down from 19%) and the HR/FB rate is way down (though so is the Hard contact rate). Most of this points to Seager breaking out of his slump and we are getting him at somewhat depressed prices on both sites. He still hits near the top of the order in a prolific offense and Tyson Ross is very much a league-average pitcher.
Third Base
Early

Travis Shaw FD 3400 DK 3600
Opponent - CIN (Tyler Mahle) Park - MIL
FD - 11.72 DK - 8.83
Oof, the Brewers are really struggling. They're coming off a night in which they couldn't get much of anything against Sal Romano and have only scored nine runs in their last four games despite facing less-than-stellar pitching. But I'm still somewhat bullish on them here. They get a good park (one of the better on the slate) and Tyle Mahle's 36 major league innings have resulted in a 4.94 xFIP. The Brew-Crew are a strikeout happy bunch (Shaw included) but that expectation is mitigated somewhat by Mahle who K's less than eight batters per nine.
Main

Alex Bregman FD 3800 DK 4300
Opponent - SEA (Mike Leake) Park - SEA
FD - 10.93 DK - 8.32
The late slate doesn't have a ton of offensive options so I'm fine loading up on the Astros both on the mound and with the bats. Bregman was moved down in the order on Tuesday against the lefty Miranda, so it will be interesting to see where he lands on Wednesday against the righty. He's walking (13%) more than he's striking out (11%) on the young season though the power has yet to materialize. He's not going to be a big masher, but expect a little more pop going forward.
Outfield
Early

Khris Davis FD 4100 DK 4600
Opponent - CHW (Carson Fulmer) Park - OAK
FD - 12.94 DK - 9.65

Matt Joyce FD 3100 DK 3400
Opponent - CHW (Carson Fulmer) Park - OAK
FD - 11.2 DK - 8.37
Like I said with Marcus Semien, Carson Fulmer is very much a pitcher we want to stack against on this early slate of games. Joyce and Davis project to hit first and third in the order though both have seen some price jumps in the short term. Joyce owns an elite 19% walk rate this year and he's always shown patience at the plate. That makes for the perfect guy in the leadoff spot to set the table.
Meanwhile, Davis is hammering the ball and already has five home runs on the young season. He's coming off back-to-back 40+ dinger seasons and is well on his way again. It's worth noting Davis is actually a career reverse platoon guy, with an OPS 15 points higher against righties. There are plenty of good early stacks, but the first 3-4 hitters in the A's lineup rate out as among the best.
Consider Ryan Braun and Lorenzo Cain.
Main

George Springer FD 4400 DK 5000
Opponent - SEA (Mike Leake) Park - SEA
FD - 11.96 DK - 9

Josh Reddick FD 3400 DK 4100
Opponent - SEA (Mike Leake) Park - SEA
FD - 9.14 DK - 7
It's rather slim outfield pickings on the main slate of games but I'll take my chances with the Astros' offense. Springer and Reddick will likely hit 1-2 in the order against Mike Leake who allows contact come hell or high water. His best strikeout season was a 6.89 K/9 three years ago and this year he's putting down less than five per nine. Springer is coming off his best season with a .889 OPS, and has hit righties reasonably well with a .343 wOBA in his career.
Meanwhile, Reddick is mashing in a short sample size this year, already with three home runs and a .979 OPS. Last year he had a .190 ISO against righties and struck out only 12% of the time. He's a heavy favorite to make a lot of contact in this matchup.
GRAB A FREE TRIAL OF OUR PROJECTION SYSTEM, AND CHECK OUT DFSR PRO!
FREE EBOOK
SECRETS TO CRUSHING DAILY FANTASY FOOTBALL!
DON'T SET ANOTHER LINEUP BEFORE YOU READ THIS BOOK.