Basketball Lineups Daily Fantasy
Expert Advice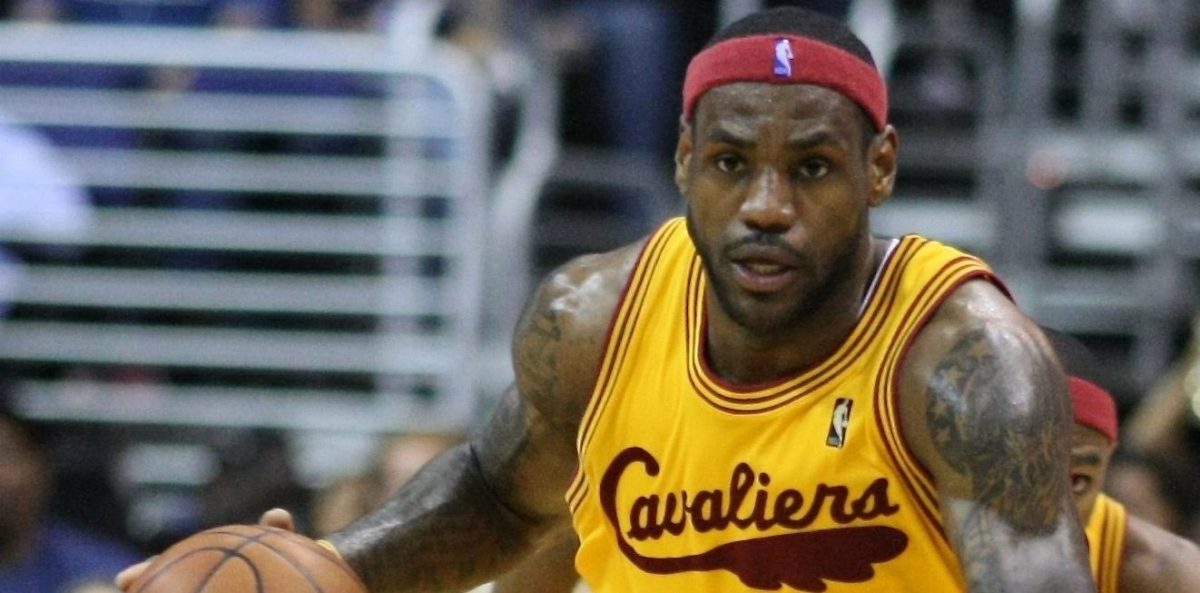 Daily Fantasy NBA Playoff Picks for FanDuel and DraftKings - Round 2 5/1/18
Now's your chance to get DFSR PRO, which will give you access to our NBA and MLB optimizer and our new player lab! Get started for free by clicking the button below.
First time with NBA or MLB? Be sure to read our free MLB Ebooks on building lineups, general strategy and more. We've got you completely covered.
Cleveland Cavaliers at Toronto Raptors
Series tied 0-0
It wasn't easy, but the Cavaliers were able to claw their way out of the first round mostly on the back of Lebron James doing Every. Single. Thing. needed to secure the victories. It's not going to get any easier in Round 2 taking on a Toronto team that will undoubtedly bring better defense to the table and do have scorers of their own.
For Toronto, this is their chance to exorcise some of their Cavaliers' demons and honestly, they'll never have a better chance with a Lebron team. They are currently favorites to win the series and have a team that could clamp down on him defensively (relatively speaking).
Even with the worse matchup, it's very tough to think about fading LeBron James (FD $13000 DK $11900). For the Pacers' series, he averaged 34 points, 10 points, and eight rebounds. It was an unreal performance and you have to think he's going to be just a little gassed after playing 40 or more minutes in six of the seven. He's expensive sure but doesn't carry the same kind of risk as the big money plays in the other game. I suspect he's still the cash gameplay even at the crazy-high prices.
Tristan Thompson (FD $2000 DK $4600) will be the highest-owned FanDuel play in cash. He's still coming at the playoff minimum and likely draws another start after entering the starting lineup in Game 7 of the Indiana series. He put up an impressive 15 points and 10 rebounds in 35 minutes after barely playing in the first six games of the series. Not having his price move is something of a joke. He's a good value on DraftKings as well, but at least there the decision is a bit closer.
The rest of the Cavs are tougher sells. Kevin Love hasn't looked good since sustaining the thumb injury in Game 4. And the rest of the guys are at the whims are various rotations and matchups.
The Raptors fantasy downfall is that they've continued running deep rotations even into the playoffs. Kyle Lowry (FD $8300 DK $7700) and DeMar DeRozan (FD $8500 DK $7800) should be able to take advantage of the Cavaliers' weak perimeter defense and both are looking at minutes at least into the high 30's. I suppose they both have upside, and yet even against the worst defense on the slate, aren't looking like great bargains. And the rest of the Raptors? Oof. Serge Ibaka got buzzed off a ton of minutes late in the series and really can't be trusted.
The one guy I am interested in is Jonas Valanciunas (FD $6500 DK $6200) who, all of a sudden, at the end of the Wizards' series saw two games with 30+ minutes. He rarely played crunch time during the regular season, and yet there we were in Games 5 and 6. If this is the new normal then he's a solid value, especially on DraftKings where you can roster two centers.
New Orleans Pelicans at Golden State Warriors
Warriors lead series 1-0
The Warriors came out in Game 1 and put in work. They dismantled the Pelicans 123-101 in a game that honestly didn't even feel *that* close. They were completely in command against a team that looked awesome in Round 1 against the Trailblazers.
And now the Warriors will get Stephen Curry (FD $9000 DK $8500) back for Game 2. The return of Curry does throw this Warriors' situation into something of a fantasy flux. Golden State's core guys of Kevin Durant (FD $10500 DK $9700), Klay Thompson (FD $6800 DK $6600) and Draymond Green (FD $8800 DK $8100) are very much priced like Curry is/ hasn't been around. Though they do have a good matchup against a Pelicans' team playing at a fast pace, we aren't getting those guys at anything close to value anymore. Durant, who was counted on for a high fantasy floor in the playoffs up to this point, is now just too expensive with the usage rate likely to come back to Earth.
Curry isn't coming back from injury at a discount even with the news that he won't have a minutes' limit in Game 2. This is all to say, I'm unsure of where we land on this side of the game. On the one hand, the Warriors have the highest projected total of the slate (and it isn't even close). Yet rostering them in cash is going to be tough.
Meanwhile, the Pelicans' side of the ball gives me nearly just as much pause. Anthony Davis (FD $12700 DK $10700) is expensive as they come on FanDuel and we are at the risk of New Orleans just getting blown out again. The DraftKings price is very interesting though and if New Orleans can keep even in a little bit of the game then he could easily pay that salary. It's going to be a close call in this game.
I think I'd rather roll Rajon Rondo (FD $7400 DK $7300) than Lowry considering the savings. Rondo did play mid 30's minutes even in the blowout in Game 1 and it isn't like the Pelicans have a ton of other ways to take their rotations. They'll have to live with Klay and Steph (or at times Draymond) sagging off on him on defense and hope he can hit some shots.
GRAB A FREE TRIAL OF OUR PROJECTION SYSTEM, AND CHECK OUT DFSR PRO!
FREE EBOOK
SECRETS TO CRUSHING DAILY FANTASY FOOTBALL!
DON'T SET ANOTHER LINEUP BEFORE YOU READ THIS BOOK.