Basketball Picks Daily Fantasy
Expert Advice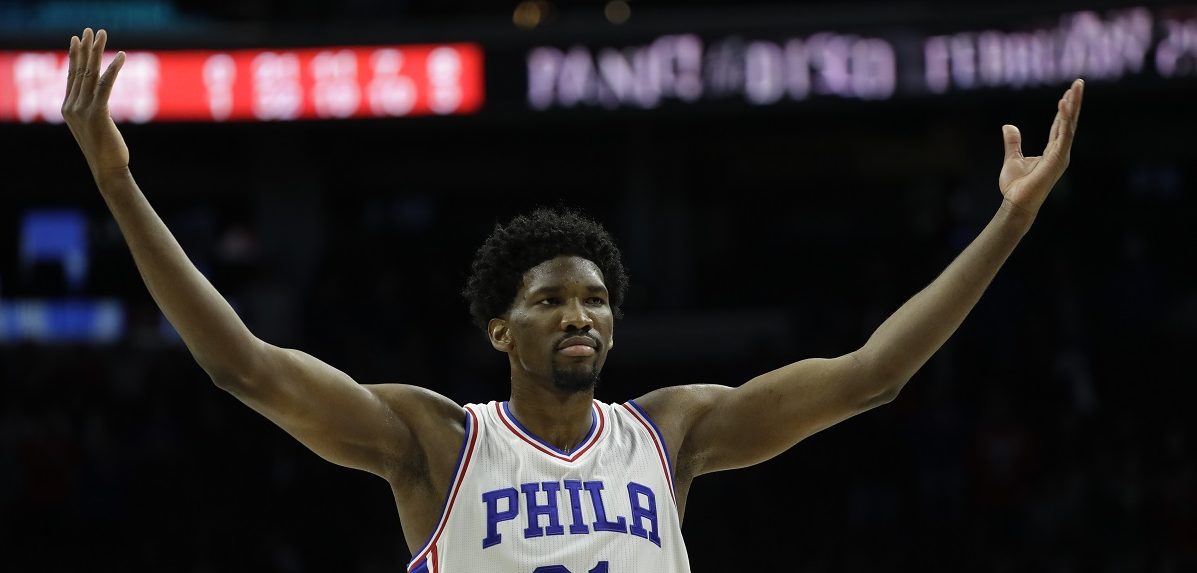 Daily Fantasy NBA Playoff Picks for FanDuel and DraftKings - Round 2 5/5/18
Two more NBA games to suit your fancy! The Cavs seemed to have turned it up a notch against the Raptors, and the Celtics continue the slow grind of defeating Philly without even playing their best players a full run of minutes. Let's dive in and see what we can learn from these last two games, and where we might find value for Saturday's NBA DFS slate.
Now's your chance to get DFSR PRO, which will give you access to our NBA and MLB optimizer and our new player lab! Get started for free by clicking the button below.
First time with NBA or MLB? Be sure to read our free MLB Ebooks on building lineups, general strategy and more. We've got you completely covered.
The Boston Celtics at the Philadelphia 76ers
Celtics lead series 2-0
I don't know what to make of this Celtics team, who continues to step on an exciting and young 76ers squad that just can't quite seem to figure them out. The big story coming out of this game was the Celtics' oppressive defense of one Ben Simmons, who lost not only his big time minutes but also very likely his pride in a dismal 31 minutes on the court where he had more turnovers (5) than he did field goal attempts (4). And he made none of those shots. Yikes. We didn't love Simmons going into this one, but knowing that this is a possible outcome makes playing him simply terrifying. Simmons has his weaknesses, and if the Celtics play off him and dare him to shoot we could be in for some very inconsistent performances going forward.
So how did Philly even manage to hang here? Well, Joel Embiid (FD $10000 DK $9500) was his usual stellar self, and more importantly, he played 36 minutes - higher than I expected him to run this series. Robert Covington (FD $6500 DK $5700) played 40.5 minutes and was insane in this game as well, and while I think he's a solid play going forward, I think a decent amount of that minutes uptick can be attributed to Simmons' no-show. J.J. Redick (FD $5800 DK $5800) is now kind of expensive, but he did get 17 shots in the air, and seems fundamental to the 76ers plan to try and exploit the Celtics for collapsing on Embiid and Simmons. We'll see how it goes, but I think he's still cash game viable even on inflated prices.
On the Celtics side, Terry Rozier (FD $8800 DK $8500) kept up his baby Westbrook impersonation, but you're seriously paying for it at this point, and I'm not sure he's a guy you want to prioritize. I'm more interested in Marcus Smart (FD $6300 DK $5900) and his dramatic uptick in minutes. He also shot 10 threes, and should be a pretty good option for them to answer Philly's attempts to spread the floor with Redick and Belinelli.
All in all, I really just hope Philly wins this one so we can get more fun Philly for the rest of these playoffs. Fingers crossed, y'all!
The Cleveland Cavaliers at the Toronto Raptors
Cavs lead the series 2-0
Uh oh. Somebody appears to have told LeBron James (FD $14000 DK $12100) that the Cavs can go ahead and win the East again this year. The best player of this (or any?) lifetime was out there carrying his merry band of scrubs to an astonishing 18 point victory over the Raptors, and with Lowry and DeRozan looking like they were at their third parole hearing as the game ticked down, it's hard not to think this is just a psychological domination at this point. Annnnnd, can you really pay $14k for this guy? I'd rather not? So where does that leave us?
How about a little minutes resurgence for George Hill (FD $4200 DK $3700) and Kevin Love (FD $7500 DK $6800)? Both played 35 minutes after no-showing game 1, and look like great values on this slate. Love looked dominant, going 31/11, which was a hugely welcome sign given how the playoffs have treated him thus far. Kyle Korver looks playable as cash game filler, but kind of unexciting.
As for Toronto, oy. I actually have no clue what to do with these guys here. On one hand the plan quite simply has to be to play the starters a ton of minutes. On the other hand, did you see last game? Yes, Jonas Valanciunas (FD $7100 DK $7300) was terrific again, and is still playable on these higher prices given how he's scoring and dominating on the glass. But what about everyone else?
They completely gave up on Serge Ibaka. DeRozan was effective from a scoring perspective, but literally only scored - providing 3 assists, 0 rebounds, 0 steals, 0 blocks, and 1 turnover to go with his 23 points from the field. Kyle Lowry (FD $8200 DK $7700) scored a little and had 8 assists in just 34 minutes, but again - just 34 minutes! I get that the Raptors lost by 18 when it was all said and done, but isn't it a little nuts to "rest" your starters in a game where you were trailing by just 11 points going into the 4th quarter? I don't know - this Raptors team looks utterly look right now. I don't know what to expect of them. Hopefully they'll make game three a game, but as of right now, I'm having trouble keeping the faith.
GRAB A FREE TRIAL OF OUR PROJECTION SYSTEM, AND CHECK OUT DFSR PRO!
FREE EBOOK
SECRETS TO CRUSHING DAILY FANTASY FOOTBALL!
DON'T SET ANOTHER LINEUP BEFORE YOU READ THIS BOOK.