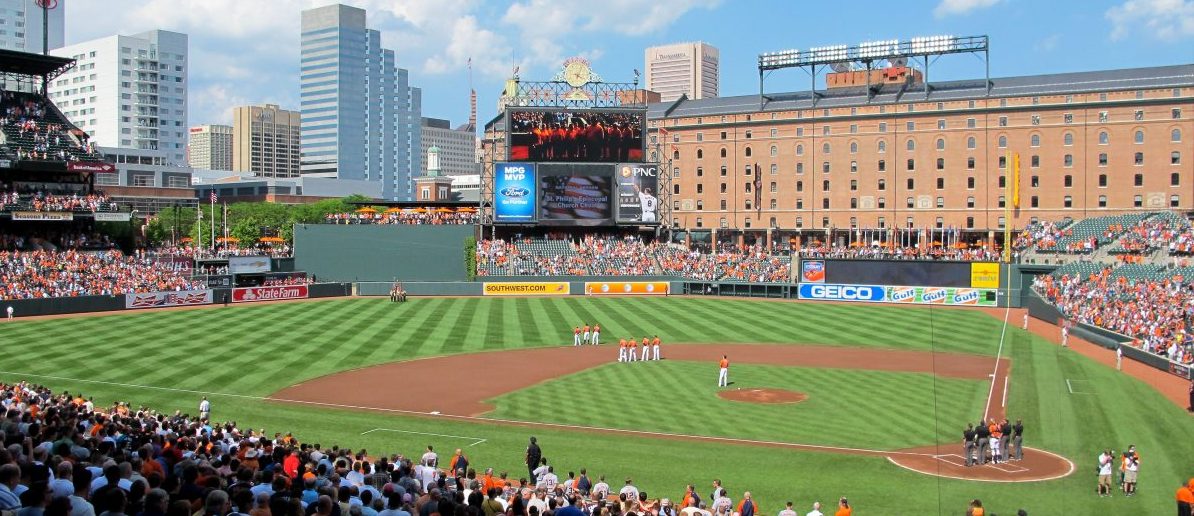 Daily Fantasy MLB Pitchers and Stacks for FanDuel and DraftKings - 5/12/18
We already highlighted Stephen Strasburg and Noah Syndergaard in our Saturday picks article. We also highlighted the Dodgers against Homer Bailey as a popular game stack. Here we will look at some other (possible GPP) considerations.
Now's your chance to get DFSR PRO, which will give you access to our MLB optimizer and our new player lab! Get started for free by clicking the button below.
First time with MLB? Be sure to read our free MLB Ebooks on building lineups, general strategy and more. We've got you completely covered.
Pitchers
EARLY


David Price FD 7600 DK 7500
Opponent - TOR (Marco Estrada) Park - TOR
FD - 34.52 DK - 18.87
After Strasburg and Archer, there isn't a lot to love about pitching on the early slate. I wanted to write up Mike Clevinger here, but he's going against the Royals who do not strikeout. David Price is quite the risky proposition, he was beaten up by the Rangers back on the third, surrendering seven earned runs in less than four innings, and it's not the first time this season Price has collapsed out there. He missed his last scheduled start with what turned out to be carpal tunnel syndrome but seems set to make his return to the hill today. If he can stay healthy, and make it through a full start, Price could be in for a big day today. The Blue Jays strikeout 22.9% of the time, with a modest .319 team wOBA. Boston is a slight favorite to pick up the win, though that is due more to their offense going against Marcus Stroman than anything else. To summarize, Toronto could put up some runs today; Price could face another early exit, or, Price could go six strong, limit the damage, and pick up a W and several K's along the way. That's what makes a GPP play, isn't it? There's risk, but there's potential reward. If you need to pivot off Stras and Archer, you can consider Price, or possibly Clevinger. I for one will stick with the two guys in the picks article on the early set.
MAIN


Charlie Morton FD 9300 DK 12800
Opponent - TEX (Doug Fister) Park - HOU
FD - 39.75 DK - 21.18
On the main slate, we have a completely different story. In addition to Syndergaard, an excellent cash game play, and Wacha, a strong SP2, and GPP play, we have Charlie Morton. Morton projects similarly to Thor in our MLB projection system, but if you need to save a few hundred in salary Morton is an excellent pivot. The Rangers have a bottom ten .307 team wOBA, and strikeout 26.3% of the time, only San Diego whiffs more. Morton was terrific last year in his debut with the Astros, striking out ten batters per nine, posting a 3.58 xFIP, and he's on pace to improve those numbers this season. The Astros are huge favorites tonight (-.248) and Vegas has the Rangers projected for only 3.3 runs, the lowest on the slate. Morton is a terrific GPP play, and certainly one worth considering in cash as well if you need to save a few bucks on Syndergaard's salary.
Stacks
EARLY
Chicago Cubs vs. James Shields (CHW)


Javier Baez FD 4400 DK 4400
Opponent - CHW (James Shields) Park - CHC
FD - 11.93 DK - 9.11


Kris Bryant FD 5300 DK 5300
Opponent - CHW (James Shields) Park - CHC
FD - 13.93 DK - 10.43


Kyle Schwarber FD 3600 DK 4600
Opponent - CHW (James Shields) Park - CHC
FD - 11.29 DK - 8.37
I mean, after all, it is James Shields day. What better way to celebrate, than with a Cubbies stack? Stacking the usual suspects on the early slate of the Red Sox or Yankees will be quite tricky, especially if you go with Strasburg on the bump, but the Cubs allow a little leeway with salary and see a truly fantastic matchup. The Cubs are huge favorites in this game, and Vegas has them projected for 4.7 runs. There should be some overcast, but rain doesn't look to be much of an issue, the wind, however, is expected to be blowing straight in from center in Wrigley this afternoon.
The Cubbies put 11 on the board yesterday against their cross-town rivals and should have little trouble putting up some runs once again today against James Shields. Shields wasn't always terrible, but over the last few seasons, it's crazy to think he still has a starting job on a major league rotation. In the previous three seasons, his ERA and xFIP have skyrocketed, and he's giving out home runs like they're candy on Halloween. As I mentioned in the picks article when I wrote up Anthony Rizzo, the HR/9 is down this season to just 0.64, but this Cubs team has the power in its bats to change that very quickly.
Shields has reasonably even splits for his career, but early in the current campaign, he has struggled a little more against right-handed hitters, so that's where we'll look to target him the most. We'll begin with Javier Baez batting leadoff. Baez has a .380 wOBA and leads the Cubs with ten home runs already this season. He's been better against southpaws in his career, but we can still utilize him with confidence in today's matchup against the right-hander.
Along with Baez, we can look to Kris Bryant and Kyle Schawrber. Bryant has been a straight stud through the first month and change of the season, with a .437 wOBA, seven home runs, and walking nearly as often as he strikes out. Schwarber is drawing even more walks, though he's much more of a threat to go down swinging. He's sporting his own impressive .387 wOBA and has been much better against RHP with a career .371 wOBA and .877 OPS against the split. You can lock this trio in and pair them with Rizzo from the picks article, or Wilson Contreras in the cleanup spot. The top half of this Cubs lineup is poised for big things today, make sure to get a part of it.
MAIN
Pittsburgh Pirates vs. Jeff Samardzija (SF)


Adam Frazier FD 2200 DK 3000
Opponent - SF (Jeff Samardzija) Park - PIT
FD - 10.01 DK - 7.85

Gregory Polanco FD 3500 DK 3800
Opponent - SF (Jeff Samardzija) Park - PIT
FD - 10.76 DK - 8.24

Josh Bell FD 3200 DK 3600
Opponent - SF (Jeff Samardzija) Park - PIT
FD - 10.75 DK - 8.17

Corey Dickerson FD 3900 DK 4000
Opponent - SF (Jeff Samardzija) Park - PIT
FD - 10.1 DK - 7.74
Sure, you can always go Coors on the main slate. That would be taking the easy way out for me to go there. Let's look a little more contrarian and check out the Pirates in PNC Park against the shark. There's a chance of some light rain in the steel citytonight, but it doesn't look too concerning as of this writing, and the wind will be blowing straight out to center at about 5 MPH.
Jeff Samardzija has made four starts this season, and while two of them have been impressive, two have been outright terrible. He's coming off a drubbing at the hands of the Phillies on Monday night when the Giants pulled him after just four innings, not before giving up a three-run shot to Odubel Herrera, and a two-run blast to Cesar Hernandez. He only managed three K's against the swing-happy Phillies and struggled throughout his appearance. If he doesn't turn things around, he's going to see his worst ERA and xFIP since becoming a full-time starter in 2010.
If we want to target the shark tonight with some Pirates bats, we want to do so from the left side of the plate, where his wOBA is nearly 40 points higher for his career, and Pittsburgh has a lefty-heavy lineup to counter him with, starting off with leadoff man Adam Frazier. Frazier is a value across the industry, and though he's struggling this year with a .279 wOBA he's always hit better against right-handers, and he's brought his May number up to .297, so things are starting to look up. He's followed up by Gregory Polanco who leads Pittsburgh with seven home runs, has a .332 wOBA, .231 ISO, and an OPS approaching .800. He's walking at a career-high 12.6%. Switch-hitting cleanup hitter Josh Bell will bat from the left today where he holds a .338 wOBA, and .791 OPS in his career against the split.
We'll round out our Pirates stack with Corey Dickerson. Dickerson came over from the Rays and has made a substantial impact for the Pirates who lost Andrew McCutchen to the opposing Giants in the offseason. Dickerson has the second best wOBA in Pittsburgh at .374 and has an OPS just shy of .900. I left out Starling Marte, who hits right-handed from this stack, though you certainly could swap him in for one of these other, cheaper guys if you have a little extra salary to spend. Otherwise, this left-handed attack on the shark is a value alternative to the Coors bats, with plenty of potential to light things up against the Giants.
Thanks for reading, good luck tonight. Cheers!
GRAB A FREE TRIAL OF OUR PROJECTION SYSTEM, AND CHECK OUT DFSR PRO!
GET OUR FREE EBOOK ON DAILY FANTASY MLB and NBA BY CLICKING HERE!