Baseball Picks Daily Fantasy
Expert Advice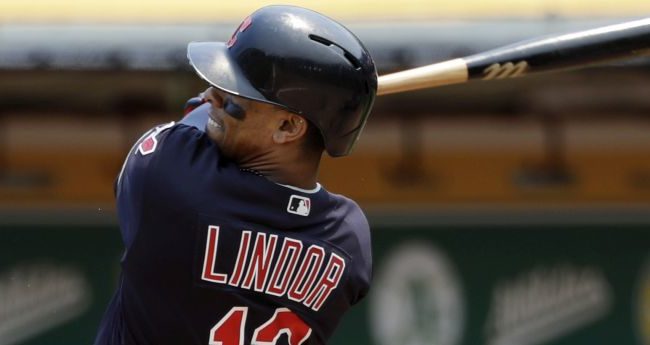 Daily Fantasy MLB Picks for FanDuel and DraftKings - 9/16/18
Now's your chance to get DFSR PRO, which will give you access to our MLB optimizer and our new player lab! Get started for free by clicking the button below.
First time with MLB? Be sure to read our free MLB Ebooks on building lineups, general strategy and more. We've got you completely covered.
Pitcher

Justin Verlander FD 11600 DK 12300
Opponent - ARI (Zack Greinke) Park - HOU
FD - 44 DK - 24.09
Tough to go wrong with the pitcher with the lowest implied total runs allowed on any given slate, so we'll start the pitcher section off there. Verlander has been nothing short of phenomenal this season, with a Scherzer-like 11.91 K/9 and a 1.62 BB/9. He's been eviscerating team all season long, and while it might be tempting to look to the xFIP and say he's been a little lucky ERA wise, he's been able to outperform his xFIP in basically every season he's ever pitched. The reason for that is that he doesn't allow nearly as many home runs as his 29% ground ball rate would imply, and his ability to generate weak contact keeps opponents' slugging percentages down. The Diamondbacks also help him out here - they've been a bottom 5 team in terms of wOBA against right handed pitching and have a top 7 K% against them as well. The only thing holding Verlander back is a somewhat modest -185 line, which is only there because he's squaring off against Greinke. Still, he is a hugely high floor, high ceiling play.

Shane Bieber FD 8900 DK 9200
Opponent - DET (Francisco Liriano) Park - CLE
FD - 37.97 DK - 20.23
The biggest moneyline favorite of the day goes to Shane Bieber and the Indians, who go up against Francisco Liriano and the hapless Detroit offense. Bieber has been one of the great stories of the 2018 season from my perspective, rocking a 9.65 K/9 and a 1.74 BB/9. His ERA is looking very unlucky thanks to a .362 BABIP allowed, which will almost certainly regress to the mean at some point. As for the Tigers, they are chasing history by being just .002 wOBA points away from unseating the Padres for the dead worst wOBA vs. right handers in the entire league. And that's with the DH and a much better home park. Dream spot for Bieber, and a very solid pivot (or pitcher 2 on DK) if you find Verlander to expensive for your blood.
Mike Minor FD 8100 DK 8600
Opponent - SD (Jacob Nix) Park - SD
FD - 29.67 DK - 14.89
You're going to play Bieber over Minor if you're in the same general ball park price wise, but as a big tournament pivot I don't hate it. The Dads have the league's fourth worst K% against left handed pitching this season, and have been almost as bad against lefties as they are against righties. Things don't get any better for them in one of the league's best pitchers' parks. Minor himself is no great shakes, but he's transitioned decently back into a starter's role this season after last year's excellent bullpen performance. The K rate hasn't been out of this world, but it's solid enough that you can play Minor in the old "well, it IS the Padres!" category.
First Base/Catcher

Gary Sanchez FD 3200 DK 4500
Opponent - TOR (Thomas Pannone) Park - NYY
FD - 13.28 DK - 9.99
A standalone catcher option for me today. I'll give the spiel about Pannone now, and you can expect to see more Yankees' righties as the post unfolds. Thomas Pannone looks every bit the guy who isn't quite ready to be in the majors. After a solid AAA season, he looks rather lost at the major league level, allowing 1.5 HR/9 while striking out just 5.6 batters per 9. His 5.83 xFIP would be chasing the league's worst if he threw enough innings to qualify, and he's actually run absurdly hot against righties, allowing just a .150 BABIP in spite of striking out just 3 batters per 9 against them. Sanchez has had BABIP woes this season, but from where I'm sitting that just makes him look like a value play. Happy to be all in in all formats here.
Edwin Encarnacion FD 3800 DK 4500
Opponent - DET (Francisco Liriano) Park - CLE
FD - 14.11 DK - 10.46
Another guy with some bad BABIP luck this season, E5 has put up an .800+ OPS in spite of having just a .244 BABIP this year. The man still has 31 homers, though, and it's hard not to see the upside in playing him against a lefty like Liriano. Liriano's peripherals are stone cold ugly at this stage in his career - the 7 Ks/9 don't offset the ridiculous 5.11 BB/9, and the 1.45 HR/9 means that a lot of those baserunners are crossing the plate as well. Encarnacion has been oddly worse against lefties this season, but that's almost all BABIP noise. He's been walking almost as much as he's been striking out against them, and his time should come soon.

Carlos Santana FD 3100 DK 4300
Opponent - MIA (Jose Urena) Park - PHI
FD - 12.02 DK - 8.92
There is some value lurking in the Phillies lineup against Jose Urena today. He's basically just generically bad, but the switch hitting Santana is just looking a little too cheap here for what we project the Phillies to put on the board. Santana has basically been the same against both righties and lefties this season, and batting from the left side of the plate should help him in his friendly home park. He's a high floor option that's mostly just sitting there if you don't want to play Sanchez but still want to escape the position cheaply.
Second Base

Jose Ramirez FD 4600 DK 5600
Opponent - DET (Francisco Liriano) Park - CLE
FD - 15.35 DK - 11.6
We're doubling down on everything we wrote about Encarnacion in this write-up. You get it: Liriano is bad. Ramirez, though, I don't know what to say about this guy. I wrote him up as my most surprising player of the year at the all-star break, and I'm sticking with it as we close out the season. The guy is pushing a 1k OPS on the season, has walked more than he has struck out, and is a borderline MVP candidate. You're paying top dollar, but at a position that so frequently lacks upside being able to snag some is a tempting proposition.

Jonathan Villar FD 3100 DK 4500
Opponent - CHW (Lucas Giolito) Park - BAL
FD - 11.2 DK - 8.62
The movable objects (the Os) versus the stoppable force (Giolito). Vegas sees the O's getting the better of the confrontation, being projected for nearly 5 runs in spite of their terrible offense. If the Orioles are going to be scoring runs, and Villar is batting first or second, you kind of have to give him a little credit right? Giolito has been making a run at a 6 xFIP on the season, and while he's looking better lately, he still ranks dead last in the category among qualified pitchers. Villar still looks like an excellent Fanduel value against a pitcher that simply can't be considered major league quality.
Shortstop

Francisco Lindor FD 4300 DK 5700
Opponent - DET (Francisco Liriano) Park - CLE
FD - 14.68 DK - 11.25
Another part of the Cleveland righties' stack, and I just want to say it's kind of ridiculous how much talent they have piled up at the moment. Lindor tops all shortstops with 34 home runs, and ranks fourth among them with 23 steals. He's still too cheap on Fanduel, even if the price is a little out of range on DK. Not a whole lot else to say here given we've already talked about how bad Liriano is.

Asdrubal Cabrera FD 2700 DK 4200
Opponent - MIA (Jose Urena) Park - PHI
FD - 10.81 DK - 8.22
Cabrera should slide back into the 5th/6th slot into the order against the right hander, which plops him back into the "just too cheap" category on FanDuel. It's tough to imagine not running Lindor given the dream spot, but there are a lot of excellent big money options today, and you can't pay up everywhere. The 23 homers from Cabrera also represent very reasonable upside at a bad position as well. All in all you could do a lot worse.
Keep an eye on Addison Russell. He batted 5th and played short while Baez played second on Saturday, and while it was likely just a routine day off for Murphy, Russell would instantly become the top value if put in that position again.
Third Base

Kris Bryant FD 3800 DK 4300
Opponent - CIN (Luis Castillo) Park - CHC
FD - 13.27 DK - 9.93
I'll try to give you a few new teams here. Bryant has basically been a disappointment in every respect this season, and particularly when it comes to the power. It's hard to figure out how he's dropped to a .188 ISO given the makeup and his age, and I'm still willing to chalk it up to bad luck this year. That being said, he still does have a .850 OPS this season thanks to all the hard contact he makes, and he's still batting toward the top of the Cubs' very potent lineup. Today he and the small bears go up against Luis Castillo, who is actually one of the more underrated pitchers in the league thanks to some bad luck of his own this year. Still, in a good park with the potential for some wind help I don't mind Bryant at all.

Anthony Rendon FD 3900 DK 4500
Opponent - ATL (Sean Newcomb) Park - ATL
FD - 11.5 DK - 8.67
The platoon neutral Rendon is only slightly better against LHP this season, and Newcomb is only mediocre, but 3rd base is actually pretty tough today. My favorite thing about Rendon here should be the floor. His hard contact/patient approach should be very solid against Newcomb, who struggles to consistently stay around the zone. With a career 4.62 walk rate, you could see the Nationals put up some numbers here. With Newcomb's career 9 K/9, you could also see him run good and shut them down. The Nationals are almost all good plays, but they do carry some risk.
Also considered: Adrian Beltre and Mike Moustakas.
Outfield

Andrew McCutchen FD 3400 DK 4800
Opponent - TOR (Thomas Pannone) Park - NYY
FD - 14.26 DK - 10.81


Giancarlo Stanton FD 4400 DK 4900
Opponent - TOR (Thomas Pannone) Park - NYY
FD - 17.37 DK - 12.9

Aaron Hicks FD 3700 DK 4600
Opponent - TOR (Thomas Pannone) Park - NYY
FD - 13.74 DK - 10.32
Here are those Yankees I promised you. Unclear that you can allocate so much salary to one team and one position, but here you are if this is a direction you decide to go. I'd prioritize McCutchen for cash and Stanton for big tournaments, and Hicks seems to me to be the most expendable option in either format.
Trey Mancini FD 2900 DK 3900
Opponent - CHW (Lucas Giolito) Park - BAL
FD - 10.2 DK - 7.84


Adam Jones FD 3000 DK 4200
Opponent - CHW (Lucas Giolito) Park - BAL
FD - 10.53 DK - 8.09

Daniel Palka FD 3000 DK 4600
Opponent - BAL (David Hess) Park - BAL
FD - 10.45 DK - 7.85
Where the NYY guys will be the chalk's chalk, you could also just go in a completely different direction here. Yes, none of these hitters are going to inspire any great confidence in you, but the opposing pitchers absolutely ought to. Where Giolito will almost certainly end the season as the league's worst xFIP pitcher, Hess would be giving him a run for his money if he were in the majors long enough to qualify. These are just more guys you can consider if you want to stack a game that might not be on everyone's radar.
GRAB A FREE TRIAL OF OUR PROJECTION SYSTEM, AND CHECK OUT DFSR PRO!
FREE EBOOK
SECRETS TO CRUSHING DAILY FANTASY FOOTBALL!
DON'T SET ANOTHER LINEUP BEFORE YOU READ THIS BOOK.