Baseball Picks Daily Fantasy
Expert Advice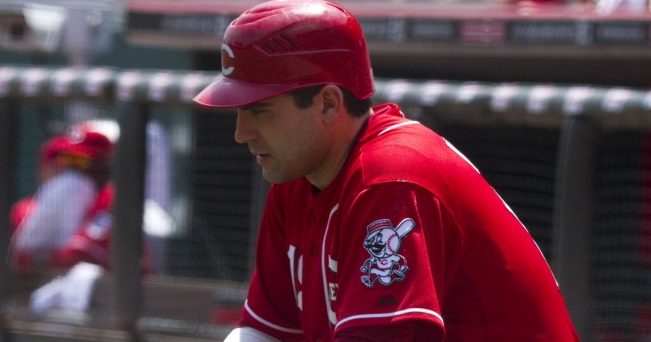 Daily Fantasy MLB Picks for FanDuel and DraftKings - 9/20/18
Now's your chance to get DFSR PRO, which will give you access to our MLB optimizer and our new player lab! Get started for free by clicking the button below.
First time with MLB? Be sure to read our free MLB Ebooks on building lineups, general strategy and more. We've got you completely covered.
Pitcher

Max Scherzer FD 12000 DK 13000
Opponent - NYM (Jason Vargas) Park - WSH
FD - 50.5 DK - 28.56
The Nationals, as a team, are very close to being mathematically eliminated from playoff contention but Scherzer himself has a lot to play for down the stretch. Looking at the odds, he is a slight dog to win the NL Cy Young award and would need a couple dominant performances to take home the hardware. He will need a big bounce-back after posting his worst start of the season in Atlanta six days ago but he is more than capable as he enters the night with a solid 2.53 ERA/3.09 xFIP and has huge upside with an elite 34% K rate and 15.9% swinging strike rate. He gets a plus matchup vs. a Mets team that has been eliminated for a while now and while they have been better against righties, still rank in the bottom half of the league in wOBA(.314) with a 21.7% strikeout rate. Given the other options on this small slate, Max is the top play in all formats.
Matthew Boyd FD 8500 DK 9400
Opponent - KC (Jorge Lopez) Park - DET
FD - 30.29 DK - 15.28
If you want to go a bit more balanced throughout your lineup tonight consider Matt Boyd who is having a strong finish to the season. Despite three ugly starts since the All-Star break, he has posted an impressive 3.09 ERA holding opponents to two or fewer earned runs in seven of those 11 starts while striking out over a batter per inning(25.7% K rate). What I like best here is the matchup against the Royals who rank 25th in overall runs scored this season and have been worse against left-handed pitching with a .287 wOBA, 78 wRC+, and 23.9% K rate. All things considered, Boyd is a great play in all formats.
Cody Reed FD 6400 DK 5500
Opponent - MIA (Jeff Brigham) Park - MIA
FD - 25.44 DK - 12.6
To play Scherzer at a $13K price tag on DraftKings and still get some bats you are going to need a cheap pitcher and the one that stands out to me tonight is Cody Reed. He has been very up and down throughout his three-year career but is looking to earn a spot in the rotation for 2019 and proved his talent in his last start where he struck out 10 Cubs while allowing just two hits over five innings. The matchup is even better tonight as he faces a Marlins team that is second to last against left-handed pitching with a .286 wOBA, 81 wRC+, and 22.1% K rate. At this price, I am not concerned about his having a likely five-inning ceiling and will roster him in every lineup where I am using Max.
First Base/Catcher

Joey Votto FD 3900 DK 4700
Opponent - MIA (Jeff Brigham) Park - MIA
FD - 12.17 DK - 9.1
I will be targeting the Reds tonight for a couple reasons starting with the matchup against Jeff Brigham who has somewhat struggled in his first two major-league starts giving up three earned runs in each with just four K's and five walks. I don't expect him to go deep into this game and that plays into the hands of the Reds bats as the Marlins have the worst bullpen ERA(5.42) in baseball. For Votto, it has been a bit of a down season but still not bad whatsoever as he has posted a .290 average and elite .424 on-base percentage. Where the struggles have come are in the power department as he has just 12 home runs on the season but I am not too concerned as he has posted a career-high 40.8% hard contact rate. This is a matchup he can take advantage of making him a terrific target in all formats.

Rowdy Tellez FD 2700 DK 3900
Opponent - TB (Ryne Stanek) Park - TOR
FD - 8.02 DK - 6.08
The Rays will be going with a bullpen game tonight and while that is fairly unpredictable from a projection standpoint there is a lack of value options at the first base position so I will go back to the guy they call Rowdy. He hasn't produced a ton of upside(one home run) since being called up in September but has been very consistent hitting .382 and has a 37% hard contact rate and .294 ISO. Yes, it's a small sample size but the Jays are giving their young players opportunities and that is all we can ask at these prices, especially on FanDuel in the sub $3K range.
Catcher Consideration: Yan Gomes(CLE)
Second Base

Yoan Moncada FD 3100 DK 4100
Opponent - CLE (Josh Tomlin) Park - CLE
FD - 9.87 DK - 7.42
Unless you have the salary to pay up for Jose Ramirez of the Indians the position is pretty ugly tonight so I will lead off with Moncada who is reasonably priced on both sits considering he hits leadoff. The average(.228) isn't exactly where he or the White Sox would like it as he is one of the faces of the team moving forward but the good news is that he has provided some nice upside having hit 17 home runs with 58 RBI and 68 runs scored on a bottom dwelling offense. More good news as he has been better as of late with hits in seven of his last nine games including four doubles. More value may pop up once lineups are released but for now Moncada is right near the top of my PTS/$ value list.
Jason Kipnis FD 3200 DK 4400
Opponent - CHW (James Shields) Park - CLE
FD - 10.79 DK - 8.24
It seems the theme for most of this article is players who are finishing the season strong and Jason Kipnis fits the bill. It has been another disappointing season for Kipnis who is hitting just .228 overall but since the final week of August, he has been in playoff form with hits in 12 of his last 18 games including five doubles, five home runs which is good for a .317/.394/.650 slash line and an average of 10.6 DraftKings/14.2 FanDuel points per game. He has been hitting at the bottom of the order lately but considering the matchup vs. James Shields, I am willing to take the risk on this smaller slate.
Also Consider: Cesar Hernandez(PHI)
Shortstop

Trea Turner FD 3900 DK 4700
Opponent - NYM (Jason Vargas) Park - WSH
FD - 13.21 DK - 10.3
The Nationals are the second-highest projected scoring team tonight at just over five implied runs as they face Jason Vargas who is having a season to forget after making the All-Star team in 2017. Over 18 starts this season, he has given up four or more earned runs in seven starts and sits with a 6.47 ERA/4.62 xFIP and has also given up 17 home runs for a brutal 17.9% HR/FB rate. Turner has seen his average drop off in 2018(.268) but has been finishing the season strong with hits in seven straight and 17 of his last 19 games. He has been hitting second in the lineup and while he doesn't provide much power with just five home runs, he provides upside with his speed having stolen 40 bases once again and he has also scored 94 runs.
Willy Adames FD 3200 DK 4000
Opponent - TOR (Sam Gaviglio) Park - TOR
FD - 7.82 DK - 5.83
The Tamps Bay Rays are in a good spot tonight going up against the Blue Jays who will start struggling Sam Gaviglio who has posted a 6.00 ERA in the second half of the season with 10 home runs(20% HR/FB). Willy Adames has struck out 29% of the time in his rookie season and posted just a .267 average but has been better down the stretch posting a .333/.418/.500 slash line in September and overall he has shown some power with 10 home runs on the season. He hits down in the order but with the matchup and the small slate, I think he deserves consideration in all formats.
Also Consider: Jose Peraza(CIN)
Third Base

Anthony Rendon FD 4300 DK 5300
Opponent - NYM (Jason Vargas) Park - WSH
FD - 13.28 DK - 10.01
Back to the Nationals here at third base and while I already mentioned the matchup against Jason Vargas I didn't mention his .383 wOBA to right-handed bats. Rendon is having a terrific season as he is posting a career-high .305 average and has now hit 20 home runs in three straight and four of his last five season and has also added 79 RBI and 81 runs scored. Like Turner, he is also having a strong finish to the season as he has posted a .358/.443/.612 slash line in September for an average of 11.2 DraftKings/15.0 FanDuel points per game. If you can afford it, Rendon is a great play in all formats.

Yolmer Sanchez FD 2900 DK 4100
Opponent - CLE (Josh Tomlin) Park - CLE
FD - 8.84 DK - 6.87
I don't normally jump on the White Sox bandwagon but feel they are in a good spot tonight and I already mentioned Yoan Moncada so will double up at the top of the lineup. Sanchez is a switch hitter who has been much better righties with a .321 wOBA, 104 wRC+, and .159 ISO(.240 wOBA, 48 wRC+, .041 ISO against lefties). He hasn't been ripping the leather off the ball but has been steady lately with hits in 13 of his last 17 games with six extra-base hits. The matchup is a decent one against Josh Tomlin who is back in the fold and coming off a start where he had a pitch count but overall, 2018 has been a struggle for him with a 6.49 ERA.5.44 xFIP and 22.5% HR/FB rate.
Also Consider: Matt Duffy(TB)
Outfield

Tommy Pham FD 3400 DK 4300
Opponent - TOR (Sam Gaviglio) Park - TOR
FD - 9.72 DK - 7.4
There is currently no Vegas line for this game as no starter has been announced for the Rays but we do know who is starting for the Jays and it boosts the value of the Rays bats on this small slate. They will face Sam Gaviglio who hasn't been on top of his game all season and even worse in the second half as he has posted a 6.00 ERA while giving up a .375 wOBA and overall he has given up 20 home runs in 21 starts for an 18.2% HR/FB rate. Like I mentioned on Tuesday, Pham has been red hot since a slow start with the Rays and comes in with hits in 20 of his last 21 games including 10 multi-hit efforts. The price is right where we can target him in all formats.

Scott Schebler FD 3200 DK 4400
Opponent - MIA (Jeff Brigham) Park - MIA
FD - 11.53 DK - 8.72
Schebler had a breakout season in 2017 hitting 30 home runs and while he hasn't got back to that total in 2018 he is having a solid season. Through 98 games, he has still hit 17 home runs but where the improvement came in is with the average as it has climbed up to .273 from .233 last season which has also boosted his OBP up to .348. Those improvements have led to his opportunity to move up the lineup as he has served as the leadoff hitter for a good portion of the season since June. He has also been hot coming into tonight with hits in 11 of his last 12 starts. At these prices, he is a nice value play in all formats.
Victor Robles FD 2200 DK 4200
Opponent - NYM (Jason Vargas) Park - NYM
FD - 11.69 DK - 9.07
Prospect, Victor Robles, was called up in September and the hopes are that he will be the centerfielder of the future so the Nats will give him every opportunity down the stretch to see what he's got. He ha sbeen better against left-handed pitching and faces a weak one tonight in Jason Vargas and also comes in on a bit of a role with hits in three straight starts. The price is a little high for my liking on DraftKings but on FanDuel heis pretty much minimum price which helps us get Max Scherzer in our lineups.
GRAB A FREE TRIAL OF OUR PROJECTION SYSTEM, AND CHECK OUT DFSR PRO!
FREE EBOOK
SECRETS TO CRUSHING DAILY FANTASY FOOTBALL!
DON'T SET ANOTHER LINEUP BEFORE YOU READ THIS BOOK.