featured Daily Fantasy
Expert Advice
Daily Fantasy College Football Picks and Betting Spotlight (Premium) for DraftKings - Week 7
We're essentially at the halfway point and if the playoffs started today I would have Bama, Georgia, Notre Dame, and then it starts to get cloudy. Texas held off the Sooners' furious comeback to put themselves in the conversation. Ohio State moved to 6-0 with a comfortable win over Indiana. Clemson ran for over 450 yards against Wake Forest and West Virginia notched another double-digit win. We have quite a few teams in the top 25 with dangerous matchups this week: Washington at Oregon, UCF at Memphis, West Virginia at Iowa State, Wisconsin at Michigan and of course Georgia at LSU. That's quite a bit going on there for several teams with playoff hopes.
Quarterback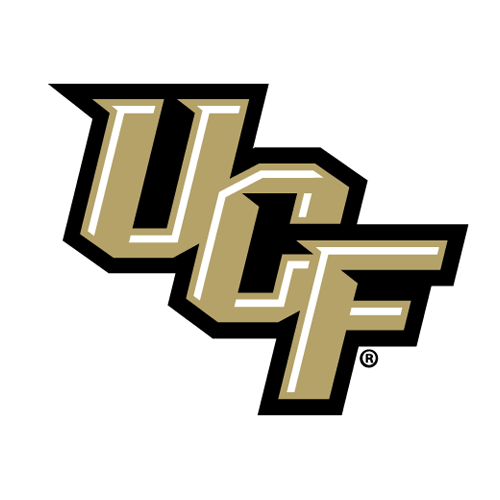 McKenzie Milton -UCF
DK 10400
Opponent Memphis
Team Total - 40.5
This is the first week I feel Draftkings really got the pricing correct throughout the entire slate. Milton comes in as the most expensive quarterback and at first glance, I felt there was better value further down the salary scale. That said, when we look at this matchup with Memphis, which has a generous total of 78, you can really start to make the argument that Milton is still the best place to dump salary. Milton averages 35 fantasy points per game with games of 41.8, 49.2, and 53.3 and none of his games this season have had as favorable a game script as this Saturday. McKenzie truly is the complete fantasy package we look for in a quarterback. He is offensive focal point and with dual-threat abilities, the floor is always high. Memphis has struggled on defense all season long, but haven't had many issues scoring points. The reality is 78 may not be enough here and Milton could put together his best statistical game of the season. The salary is hard to stomach and will force you into finding some punt options, but it's hard to argue with 5x potential at this salary.
Skylar Thompson -Kansas State
DK 5600
Opponent Oklahoma State
Team Total - 27.75
On the other end of the salary spectrum is Skylar Thompson. It's hard to feel safe rostering Thompson for your cash lineups, but the data suggests he's the correct play at just $5600. This spot started with the same two sentences last week on Peyton Ramsey and boy did he deliver. Alex Delton missed last week's game due to injury leaving all the snaps to Thompson. There is no word if Delton will be back so we need to keep an eye on the news, but Thompson is the better signal caller and should see an overwhelming majority of snaps even if Delton is back. Oklahoma State has struggled on defense and that includes some of the FCS schools they faced in the early going. Kansas State has struggled in general, but have started to play better over the last few weeks. Like Ramsey last week, I'm not sure I would use Thompson in my quarterback slot, but if you wanted to run two quarterbacks he makes for a solid option in your Superflex. Thompson is not the polished passer of Ramsey, but what he lacks with his arm he makes up for with his legs. Kansas State enters the game as a seven-point dog with a total of 61. Playing in front of their home crowd, these are the kind of games Kansas State wins. At this salary, he actually offers a decent floor with his rushing production and there is plenty of upside to roster Skylar in your GPP contests.
Running Back
Darrell Henderson -Memphis
DK 9500
Opponent UCF
Team Total - 40.5
We all remember and loved Tecmo Bowl. And we all have fond memories of using Bo Jackson to run circles around the defense. Let me introduce you to Darrell Henderson, the Bo Jackson of Saturday's slate. The price tag is steep and it seems impossible to roster Milton and Henderson, but $9500 might seriously be the steal of the day. This cat is so good it's actually hard to comprehend what he has done so far this season. Through six games he's only received more than 14 carries once. Through six games he's received less than 10 carries twice. Through six games he is the nation's leading rusher on just 79 carries, 51 less than the next guy on the list. Through six games he has eight touchdowns over 40 yards. Through six games he has a total line of 79/934/12. Simple math says that's 11.8 YPC. Let that average sink in for a minute. He also has nine receptions for 178 yards and two scores so he's not just a between the tackles guy. Memphis enters the game as 4.5 point dogs with a total of 78. Playing in front of their home crowd against the undefeated Knights you can almost feel the atmosphere now and it's only Wednesday. I understand the salary is high, but if there is only one guy I am paying up for its Henderson and it's not even close
Dexter Williams -Notre Dame
DK 8200
Opponent Pittsburgh
Team Total - 37.25
Three weeks ago the Irish found their quarterback in Ian Book. Two weeks ago they found their running back in Dexter Williams. After being suspended by the team for the first four games Williams has erupted for 339 yards on just 38 carries and four touchdowns. Not a bad two-game stretch. Especially when you consider it was against Stanford and Virginia Tech. Next up is the hapless Pittsburgh Panthers and their swiss cheese run defense. In fact, the only scare here is a blowout and Williams runs bad on touchdowns. Other than that he checks all the boxes. The Irish are heavy favorites at 21 with a modest total of 55. He is their unquestioned lead back with a favorable game script. Even if a blowout ensues it's hard to image Dexter not being invited to the party.
Wide Receiver
Jalen Hurd -Baylor
DK 6500
Opponent Texas
Team Total - 23.5
The receiver options are a bit thin this week with many of the teams playing on the slate notorious for spreading it around. My first few times running through lineups I find myself pairing receivers together in what should be high scoring games. Hurd, and to a lesser extent Denzel Mims, are two to consider. Hurd is a converted running back from Tennessee who now finds himself in a pass-happy offense at Baylor. As the season progresses and Baylor's offense evolves so does Hurd's role. In the last three games, Hurd actually has 18 carries for 87 yards and two scores. The extra layer of usage gives Hurd a bump over the pack on Saturday's slate. Texas is coming off of a huge win over Oklahoma in the Red River Showdown and may come out a little flat against Baylor. Entering the game as 14 point dogs Baylor is expected to be throwing most of the day, which is something they tend to do even if they're winning. Baylor's offense has been in sync lately and I think they catch Texas off guard in the early going.
Tylan Wallace -Oklahoma State
DK 6600
Opponent Kansas State
Team Total - 34.25
Wallace has been WR1 since the start of the season for the Cowboys and his numbers are showing it as team leader across all major receiving categories. The Cowboys have had real trouble stopping anyone over the last three weeks and it has led to increased opportunities in the passing game. Jalen McCleskey announcing his decision to transfer has led to increased opportunities for the remaining receivers. Wallace has taken advantage on both fronts by scoring and/or eclipsing 100 yards in every game this season. Last week Wallace finished with a line of 5/82/1, which is good for 19.2 fantasy points, and also his lowest output since week one. That's consistency we don't always see at the college level. Landon Wolf is another Cowboy that has flourished in recent weeks. Over his last two games, Wolf has 12 catches for 179 yards and two scores. Considering his salary of $5300 it's very doable to pair him with Wallace for cash games. The Cowboys are seven-point favorites with a total of 62, but with the game being playing in Manhattan I like the Wildcats chances to keep it close and drive that total.
Game Betting Spotlight
Want to see the rest of this article with Casey's Two Saturday College Football bets? Go grab a free three day trial of DFSR Pro or DFSR Basic! Your subscription will include access to premium content, our lineup optimizer, our members only chatroom, and more!
FREE EBOOK
SECRETS TO CRUSHING DAILY FANTASY FOOTBALL!
DON'T SET ANOTHER LINEUP BEFORE YOU READ THIS BOOK.