Basketball Lineups Daily Fantasy
Expert Advice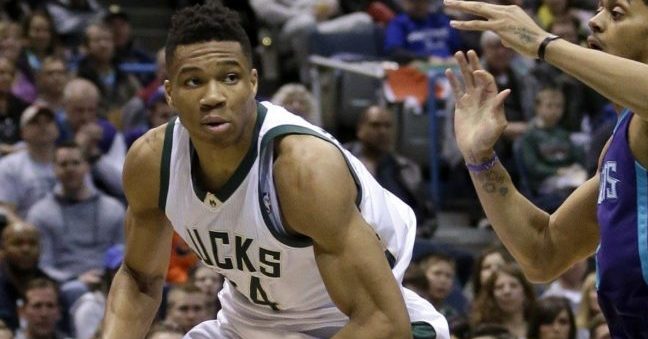 Daily Fantasy NBA Basketball Picks for FanDuel and DraftKings - 11/16/18
Now's your chance to get DFSR PRO, which will give you access to our NBA optimizer and our new player lab! Get started for free by clicking the button below.
First time with NBA? Be sure to read our free NBA Ebooks on building lineups, general strategy and more. We've got you completely covered.
Point guard

Mike Conley FD - $8300 DK - $7000
Opponent - SAC
Proj Pts FD - 36.77 DK - 37.61
The only thing holding Conley back on a night-to-night basis is whether the Grizzlies can hang in games enough to have the dude actually realize his minutes. Over the last three games, that hasn't been an issue when he's played 36 or more minutes in regulation and average 27 points, four rebounds and three assists. The usage has jumped off the charts in the short term with Conley averaging almost 19 shots per game, and I don't think that's going to continue. But he'll get an opportunity at value against the second-fastest team in the league in the Kings who don't play anything in the way of defense. This is just the time to target a guy in an up-tempo matchup.

John Wall FD - $10200 DK - $9500
Opponent - BKN
Proj Pts FD - 47.79 DK - 49.55
Wall wasn't much of a fantasy contributor last game in what should have been a smash spot again the weak Cavaliers' defense. But the guy only played 21 minutes and managed eight points and nine assists. One has to assume this is the total basement of production for a guy like Wall. His two previous games saw him average a 27 point, 10 assist line which is at least a little more in line with what we've come to expect from the Wiz point guard (points being high aside). I'm willing to be bullish on Wall's production going forward because he's just that damn good and the price isn't totally out of the box.

Spencer Dinwiddie FD - $6000 DK - $5700
Opponent - WAS
Proj Pts FD - 29.48 DK - 30.32
Dinwiddie pushed up to 29 minutes in the last game at his price points and that counts for something in this new world order of DFS. It's getting harder and harder to find middle tier value on a night-to-night basis because anyone who's worth their salt will be priced a tick above their actual worth in the DFS landscape. So when Caris Levert goes down, Dinwiddie should be there to scoop up high ownership. But that isn't the case because these salaries aren't exactly slam dunks. In their first game without Levert, Dinwiddie went for 18 points, five assists and three rebounds off the bench. The *off the bench* piece is of a concern because of the top end minutes' upside, but I think he's an okay value considering the circumstances.

Shooting Guard

Zach LaVine FD - $8400 DK - $7800
Opponent - MIL
Proj Pts FD - 42.95 DK - 44.13
If you're trying to figure out what's happening with Lavine's fantasy production over the course of the season then look no further than his shooting percentage. Over his first eight games, he shot 51% from the field and 38% from three. Dude was killing it. But then, over the last six games, he's gone cold going only 37% from the field and 24% from three. The usage is still very much there and the guy is a candidate for monster scoring games. The reason we are buying low on him is, in some part, because of the 3-17 three-point shooting over the last four games. That's serious run bad and is the main contributor of Lavine's price falling.

C.J. McCollum FD - $6700 DK - $6500
Opponent - MIN
Proj Pts FD - 31.6 DK - 32.65
There aren't many more scoring-dependent guards in the league than McCollum. Among players who've scored more than 350 fantasy points this season, CJ is the 5th-most reliant on scoring to meet fantasy value. That can lead to some frustrating nights when the shot isn't falling, but it also keeps his price relatively in check because of the variance. This game has a 222 over/under with a thin spread, meaning we should get a high-scoring, close game. And I do think we are getting McCollum a tick cheaper right now because he's shooting below his career averages from three (35% this season, 40% for his career).
Strongly consider Garrett Temple against the Kings. Justin Holiday is coming cheaper on DraftKings. And I still think D'Angelo Russell is in play on FanDuel.
Small Forward

Giannis Antetokounmpo FD - $11500 DK - $11500
Opponent - CHI
Proj Pts FD - 59.7 DK - 60.79
Oh, it's hard to fade this guy even on a bigger Friday slate of games. Giannis continues to dominate this season, making a strong early case for MVP. He's averaging 26 points, 13 points and six rebounds on the year and playing lockdown defense as well. He'll get a slower-paced Chicago team that plays a bottom-third defensive efficiency. The one concern with Giannis on this slate is blowout risk. The Bucks are 12 point home favorites going into the game and have shown the ability (especially earlier in the season) to pull away from teams and win big. After a tougher stretch of games, this one could lead them back to blowout land. It would be tough getting buzzed on Giannis's minutes at his price point, but the floor is definitely there.

Kyle Anderson FD - $5900 DK - $4800
Opponent - SAC
Proj Pts FD - 29.91 DK - 28.19
We are at rubber meeting the road territory when it comes to minutes' upside and overall fantasy production on Slo-Mo. On the one hand, Anderson is getting a ton of run over the short term, averaging 35 minutes per game in that stretch. The problem is, even with the minutes he struggles to get there on fantasy basis. In those 35 minutes a game he's averaging a seven-point, 11 rebound line with some other stuff thrown in there around the edges. It's actually the boards getting him there on his current fantasy prices. So while I want to be bullish on the minutes, it's hard to imagine these rebounding numbers keeping up.
Strongly consider Nikola Mirotic 
Power Forward

Anthony Davis FD - $12800 DK - $11400
Opponent - NY
Proj Pts FD - 59.55 DK - 58.94
Much as was the case the other night, the debate Friday evening will be which big money player is worth paying up for, Giannis or Davis. The latter is coming off another big game with 29 points, 11 rebounds, four steals, and two blocks. Even with Nikola Mirotic back playing, Davis is still finding ways to get to his late-season 2018 fantasy dominance. The Knicks are among the worst defensive teams in the league, ranking 27th in efficiency with no interior defenders to speak of. They are allowing about 6% more scoring and above averaging rebounding to the PF/C types this season. Brow is very expensive, but at a thin position he's likely worth paying up for on a bigger slate where we'll find cheaper options elsewhere.
After Davis, the power forward situation is just another dice roll with limited options (and poor ones at that). I'm going to roll through a bunch of different guys here with what to look out for going into the evening. There really just aren't a lot of guys who stand out as strict value plays, but things might open up with injury news through the course of the day.
Noah Vonleh and Kevin Knox would come in as cheap options if both started for the Knicks again. The problem they have is around their team. New York plays awful rotations, starters (often) don't play many minutes and the team just can't be trusted from a fantasy perspective (or a real life one either).
If Jarrett Allen sat out again, then Ed Davis would be probably worth a punt play. Davis started last game against the Heat, but only played 18 minutes. He still put up eight points and nine rebounds in limited action.
Want to try to catch the falling knife that is Markieff Morris? He has a big game in him and gets a great matchup against the Nets. But Morris, like his other PF brethren, has the minutes come and go on him.
Center

Dwight Howard FD - $7000 DK - $5700
Opponent - BKN
Proj Pts FD - 37 DK - 38.16
It's hard to overstate just how poorly the Nets defend against opposing centers. On the season (continuing a trend from last year), they've allowed 32% more scoring and 40% more rebounding than league average to the position. These are eye-popping numbers and make opposing bigs in play every game they face Brooklyn. Howard had his minutes buzzed in a blowout win against the Cavs, but before that was seeing around 30 minutes a game and averaging 13 points and 11 rebounds over his last three. I still very much think there is a big fantasy game in him and this matchup could be the one.

Marc Gasol FD - $8500 DK - $7400
Opponent - SAC
Proj Pts FD - 39.76 DK - 39.49
Gasol's played major minutes in the short term with the Grizz keeping games close. Over his last four games, Gasol is averaging around 36 minutes in regulation with a 21 point, nine rebounds and will chip in some assists, blocks and steals along the margins. This is a pace-up matchup for Gasol and Memphis against a Kings team playing the second-fastest in the league. They've been average against opposing centers, though Gasol does see something of a rebounding bump because of the possession volume.
Consider Brook Lopez
GRAB A FREE TRIAL OF OUR PROJECTION SYSTEM, AND CHECK OUT DFSR PRO!
FREE EBOOK
SECRETS TO CRUSHING DAILY FANTASY FOOTBALL!
DON'T SET ANOTHER LINEUP BEFORE YOU READ THIS BOOK.