Basketball Picks Daily Fantasy
Expert Advice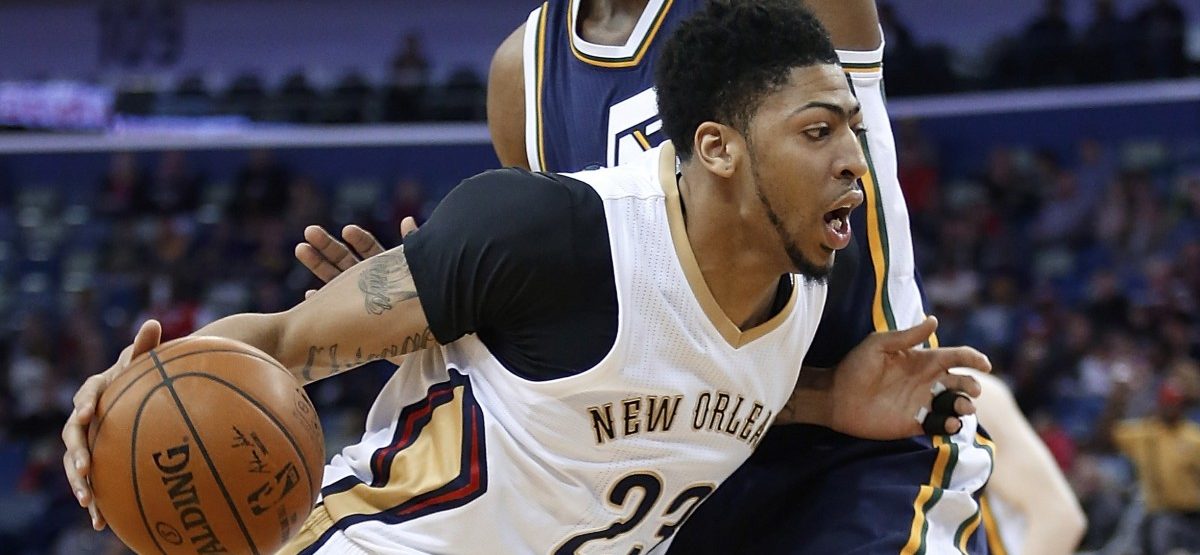 Daily Fantasy NBA Basketball Picks for FanDuel and DraftKings - 11/17/18
Head on over a for your chance to get DFSR PRO, which will give you access to our NBA FanDuel and DraftKings optimizer, our NFL Optimizer, and our new player lab! Get started for free by clicking the button below.
First time with NBA or NFL? Be sure to read our free NBA and NFL Ebooks on building lineups, general strategy and more. We've got you completely covered.
Point Guard

Kemba Walker FD - $8800 DK - $9500
Opponent - PHI
Proj Pts FD - 42.98 DK - 44.56
Welcome to NBA Saturday! We have a huge College Football slate on our hands with a solid NBA night to go along. There is plenty of money to be won with weekend basketball and this is a slate the optimizer is loving. We start out at point guard, where there are a ton of options, but each comes with their own separate questions marks. On the expensive side of things, Kemba Walker comes with the most clarity. He's been off the last couple games, but we all know he's a different player when at home. The match-up isn't great on paper, but Walker has shown the ability to dominate Simmons multiple times. Both of these teams plays fast and the total is currently sitting at 221.5. Walker is the clear focal point of this offense and should have a 40 point floor in this match-up. If he gets hot, 60+ is never out of the question and this would be a perfect game for it. It'll be competitive, high-scoring, and Jimmy Butler will make sure no SG/SF will do any damage, funneling even more towards Kemba. He's a rock solid play in both cash games and tournaments under $9k.

Lonzo Ball FD - $5600 DK - $5400
Opponent - ORL
Proj Pts FD - 34.05 DK - 33.96
Rondo broke his hand against the Blazers, so his 15 to 25 minutes will be gone. Coach Walton has already stated that an uptick in minutes from Lonzo Ball can be expected. He got up to 32 after Rondo left last game and ended up putting 25 fantasy points on the board. He now gets a solid match-up against Orlando, who sits league average against the position and plays slightly above average PACE. Ball is still super cheap on both sites and we can expect his price to rise at least $1k by the time Rondo returns to the lineup. He's a solid play in all formats if discounted on the site you're using. A classic price and opportunity mismatch.

Jamal Murray FD - $7400 DK - $6300
Opponent - NO
Proj Pts FD - 26.97 DK - 27.83
The dream match-up for point guards. We've been targeting point guards against New Orleans all year and we won't stop now. They gave up 30 and 19 points to Mudiay/Hardaway just last night. They'll now host the Nuggets, who are much easier to handle on some rest. Murray has flashed his upside this year, but has obviously disappointed in plenty of spots. He was benched last game and has had a lot of things go against him, but he'll rejoin the starting lineup tonight just in time for this impeccable match-up. The Pelicans are also on the second leg of a back to back, so they'll likely be even worse than normal on defense. Murray seems like a high floor option even if his upside seems somewhat limited.
Shooting Guard

Klay Thompson FD - $7500 DK - $7300
Opponent - DAL
Proj Pts FD - 37.71 DK - 39.45

Andre Iguodala FD - $3800 DK - $3800
Opponent - DAL
Proj Pts FD - 24.81 DK - 24.23
With Stephen Curry remaining out of the lineup, there is no getting away from Klay Thompson and Andre Iguodala. Thompson hasn't been overly special with him out, but is seeing a predictable increase in usage. He's hit 40 fantasy points in two of the last three and is a lot safer now than when the Warriors are fully healthy. Iguodala has played 23+ minutes in 4 straight games and has hit value in each. His price is still low and this match-up is just fine. If he sticks in the starting lineup he could be one of the highest owned players on the slate. Both of these guys see a generous uptick with Curry out and it just depends on the rest of your roster and your salary left when deciding who to pick. Thompson is rated the top shooting guard on the slate by our NBA optimizer.

Devin Booker FD - $7700 DK - $8000
Opponent - OKC
Proj Pts FD - 38.11 DK - 40.58
Devin Booker is similarly priced to Klay Thompson, and has much better upside for the price, though not the safety. He's already flashed up to 60+ fantasy points in the past and I expect we see that number quite a few times over this upcoming season. The Thunder like to play fast and haven't defended well against shooting guards with Russ out of the lineup, and they've also played a top 10 PACE. Booker will likely be less than 15% owned tonight and I don't see much that can go wrong. He's too cheap. Solid play in all formats.

Monte Morris FD - $5200 DK - $4300
Opponent - NO
Proj Pts FD - 33.33 DK - 32.89
Morris has been one of the more impressive players at the start of this season. He actually took over for Jamal Murray in the starting lineup last game (thanks to Murray being a late bench due to violating a team rule) and it hurt him. He benefits from running the 2nd unit and being able to take as many shots as he wants. He'll rejoin the bench tonight and pick up the 28+ minutes he's played in three straight contests. His price is still moderate on both sites and he's an interesting upside play given that most people will be off him here.
Small Forward

Juan Hernangomez FD - $4100 DK - $4100
Opponent - NO
Proj Pts FD - 24.38 DK - 24.88
Hernangomez is one of the more obvious plays on this slate. He's played 38 and 31 minutes in each of his last two games and almost hit 40 fantasy points two nights ago. He now faces the Pelicans in a game that'll be up and down from start to finish. He thrives in the open court, relying on open shots and easy boards. The Pelicans fit him just perfectly and even more so on the second leg of a back to back. Hernangomez is going to be popular, but he's worth the money and isn't someone I'm comfortable I'm fading in cash games.

Kevin Durant FD - $11400 DK - $10600
Opponent - DAL
Proj Pts FD - 55.05 DK - 56.19
The Warriors were just pitiful against the Rockets. I'm just throwing that game out completely. Durant is otherwise automatic with Stephen Curry out. When Durant plays his full set of minutes, he should be an easy bet to hit value against the Mavs. He runs point forward a ton with Curry out, and that extra time of possession makes a big difference in his peripheral stats. His price has certainly risen, but he's still cheaper than LeBron James and I like his match-up more. Durant may be pretty popular, but I could see some people being fearful because of last game. Durant is going to play huge minutes, take a ton of shots, and is a top play on the slate.

Mikal Bridges FD - $3800 DK - $3700
Opponent - OKC
Proj Pts FD - 22.39 DK - 22.09
Both Bridges brothers have been getting time and it's not easy to say which has been better. I personally like Miles more, but Mikal is liked by many. With Trevor Ariza out in both of the last two games, Bridges has picked up 25 minutes in each. He played this same OKC team earlier in the week and put up 28 fantasy points at close to minimum price. I'm not looking for him to quite match that number tonight, but the Thunder play fast and give up a lot of open shots on the perimeter. With Ariza remaining out, he will once again pick up 25+ minutes and is a great guy to plug in as a "throw away" guy on FanDuel.
Power Forward

Anthony Davis FD - $12600 DK - $11100
Opponent - DEN
Proj Pts FD - 58.28 DK - 57.71
You knew this was coming. Coming off a night where he throughly outclassed Giannis as the best big money play of the night, Davis continues to look like the best DFS play in the league. He now gets to face a bottom 5 interior defense in a game that's going to be high-scoring and competitive. The Nuggets don't have anyone that will slow Anthony Davis down, but it'll be Millsap and Jokic that spend most of the game on him. He will obliterate both of them on the offensive side, and could run Jokic into some early foul trouble. He is coming off of a back to back, though, so be careful and make sure he finds the lineup. On the off chance that he sits this one out, Holiday, Mirotic, Moore, and Diallo are all firmly in play. If Davis plays, he's my favorite stud on this entire slate.

Brandon Ingram FD - $6000 DK - $5800
Opponent - ORL
Proj Pts FD - 30.33 DK - 30.78
Ingram is picking up 30 minutes on a nightly basis and is still reasonably priced at $6k. LeBron seems to love him, and he seems to have the ball in his hands almost every possession. He hasn't been explosive in the fantasy world, but his shots will start falling and this is the perfect match-up for things to get right. The Magic aren't a bad defensive team, but they play pretty fast and don't have a great interior presence. Ingram is going to sit below 20% owned and could easily hit 40 fantasy points on any given night. Power forward is one of the weaker positions on the slate and Ingram is a guy I love in all formats.
Jonas Jerebko FD - $3900 DK - $3700
Opponent - DAL
Proj Pts FD - 20.14 DK - 20.67
Draymond Green has re-injured his toe and will miss a couple games. Jonas Jerebko consistently picks up 24+ when Green is out and you have to pay attention at close to minimum price. He isn't a very good player, but throw any average NBA player into this system and you're going to get production. They play against a Dallas squad that's willing to run and doesn't play much defense. Powell and Kleber are actually good defenders, but it doesn't really matter when Jerebko is the last guy anyone is paying attention to. He will get open shots. It just comes down to whether or not he can take advantage. He's a solid option in all formats, but far from a must.
Center

Joel Embiid FD - $11100 DK - $10700
Opponent - CHA
Proj Pts FD - 53.82 DK - 55.74
Embiid has been one of the most impressive stars to start this young season. He's scoring a ton, sure, but is also rebounding and playing better defense than ever before. He's been over 50 fantasy points in 4 of the last 5 and now sees his best match-up yet. The Hornets rank 25th against opposing centers and play at a top 10 PACE. His price is in the mid-10$k's and it should keep him off the radar for most. He has 60+ fantasy point upside and the Hornets are the perfect match-up. The only potential concern is his swollen hand, though at this time he's indicated that he intends to play.

Clint Capela FD - $8100 DK - $7200
Opponent - SAC
Proj Pts FD - 44.5 DK - 44.01
If you can't pay all the way up for Joel Embiid or just aren't a fan for whatever reason, Clint Capela is a phenomenal alternative. He's one of the most consistent centers in the game, typically sitting between 30 and 40 fantasy points. He now gets a match-up with the Kings, who like to run more than any other team in basketball. They rank 23rd against centers on the season and can be taken advantage of on the boards. As long as this game stays close and Caepla get the minutes, he will produce. The match-up is great and Capela has the advantage throughout.
GRAB A FREE TRIAL OF OUR PROJECTION SYSTEM, AND CHECK OUT DFSR PRO!
image sources
JAZZ-PELICANS: (AP Foto/Tyler Kaufman)
FREE EBOOK
SECRETS TO CRUSHING DAILY FANTASY FOOTBALL!
DON'T SET ANOTHER LINEUP BEFORE YOU READ THIS BOOK.