Basketball Picks Daily Fantasy
Expert Advice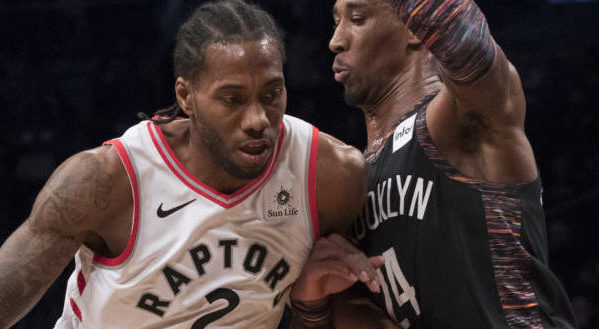 Daily Fantasy NBA Basketball Picks for FanDuel and DraftKings - 12/11/18
We've got a short slate on Tuesday with only three games coming down the pike. That could make some close decisions with lineups considering these aren't most dynamic fantasy matchups and there isn't an overwhelming amount of value. But we've got you covered, breaking down some of the cash plays for FanDuel and DraftKings.
Now's your chance to get DFSR PRO, which will give you access to our NBA optimizer and our new player lab! Get started for free by clicking the button below.
First time with NBA? Be sure to read our free NBA Ebooks on building lineups, general strategy and more. We've got you completely covered.
Point Guard

Bryn Forbes FD - $3500 DK - $3800
Opponent - PHO
Proj Pts FD - 20.53 DK - 21.51


Derrick White FD - $4200 DK - $3800
Opponent - PHO
Proj Pts FD - 22.83 DK - 23.03
The Spurs switched up their starting lineup on Sunday against the Jazz, pairing Forbes and White together in the backcourt. It isn't a look they've run often but at least for this game it seemed to work out. The Spurs beat the Jazz at home and should run out a similar look against a vastly inferior Suns team on Tuesday. Neither stand to see much usage when sharing the court with DeMar DeRozan, LaMarcus Aldridge and Rudy Gay but they aren't priced in a way that will kill your lineup anyway. Both played around 30 minutes and for their price points do offer a way to save on this slate.

De'Anthony Melton FD - $5300 DK - $4300
Opponent - SA
Proj Pts FD - 22.47 DK - 22.57
The Suns stink. We know this. But they did hang with the Clippers on Monday night, taking them to overtime in an eventual loss. Melton, for the time being, appears locked into the starting role and played 31 minutes in regulation at point guard on Monday. He finished with 13 points, eight assists and four rebounds. That gets the job done at these prices and he offers one of the few ways to really save in your lineup on Tuesday. It sure looks like we'll be going double cheap at point guard which could mean fading Dame, but we need to take the savings where we can get it.
Shooting Guard

DeMar DeRozan FD - $9600 DK - $9200
Opponent - PHO
Proj Pts FD - 43.52 DK - 43.62
The Spurs' fate tends to come and go with what DeRozan gives them on any given night. In their last three wins he's gone for 36, 36, and 26 respectively and over the last five games has averaged 29 points, six rebounds and six assists. He's in line for another smash game here against the lowly Suns who lack anything in the way of defense and are barely putting an NBA caliber team on the court. Even at elevated price points, DeRozan makes for a rather easy decision on this slate and will likely be the chalk play at the position. You are really only fading DDR here if you think the game is a total blowout and he fails to see the fourth quarter.

Danny Green FD - $4500 DK - $4600
Opponent - LAC
Proj Pts FD - 22.63 DK - 22.65
Green has seen a steady diet of mid-30's minutes over the short term with the Raptors finally playing in a run of close-ish games. He's not a fantasy dynamo with a scoring line of eight points, five rebounds, two assists plus some blocks and steals thrown in along the margins. The thing here with Green on this slate is that the pickings are somewhat thin at shooting guard and he has a fine enough fantasy floor if the plan is to roll him around 33 minutes per game. This game does rate to stay close even with no early line on the game. I suspect it is Toronto +2.5 on the road, but that's just a guess. Either way, Green matches up fine here and should see plenty of court time.
Strongly consider C.J. McCollum against the Rockets.
Small Forward

Kawhi Leonard FD - $10700 DK - $9400
Opponent - LAC
Proj Pts FD - 48.37 DK - 47.96
He's coming in as something close to a must play on this short slate at these prices. Kawhi's been putting up something close to an MVP case over the short term, averaging 30 points per game with seven rebounds, 2.6 assists and a crazy 2.4 steals per game over his last five. The Raptors haven't been managing his minutes which more than works out in fantasy-favor and he has a high floor going into this matchup. The DraftKings' price is borderline silly and he'll likely be a major chalk play over there. The FanDuel salary isn't cheap, but he's still very much the cash game play over there.
Rudy Gay FD - $6500 DK - $6400
Opponent - PHO
Proj Pts FD - 32.23 DK - 32.56
You are getting to get tired of Spurs' players on this slate and I get it. And I also get that you can't play five of them so decisions will have to be made. But it's going to be tough getting away from Gay on this slate. With Davis Bretons doubtful, Gay should be in line for big minutes once again. He's coming off a 34 minute game against the Jazz on Sunday in which he put up 23 points on 10-16 shooting while also ripping 15 rebounds. The boards are an outlier performance, but he should have a volume game in him against the Suns in this matchup.
I think you can consider both T.J. Warren and Mikal Bridges against the Spurs on this slate. After getting ejected on Monday, I think the former could be in line for 30's-ish run on Tuesday.
Power Forward

Pascal Siakam FD - $6800 DK - $6300
Opponent - LAC
Proj Pts FD - 30.87 DK - 30.12


Serge Ibaka FD - $6500 DK - $6200
Opponent - LAC
Proj Pts FD - 31.27 DK - 30.72
Power forward is its typical mess and isn't helped by Tuesday being such a short slate of games. Though it hasn't been the case in the short term, I wouldn't be surprised to see Serge Ibaka stay on in the starter's role on Tuesday in an effort to force the Clippers to go small early. They did as much against the Bucks on Sunday. At times, he's struggled to find his shot in this offense but still is in line for low 30's minutes in what rates to be a closer game. Ibaka will contribute on the rebounding end (about six per game over his last five) but at this point, his fantasy contribution is very wrapped up in his scoring. That can lead to some variable performances.
Meanwhile, Siakam has startlingly similar lines to Ibaka over the short term. He's averaging 13.6 points per game compared to Ibaka's 14.6 and both are grabbing almost exactly six rebounds per game. Siakam contributes a bit more on the defensive end in blocks and steals, but it's still very close between these two guys. Both make for solid cash game plays.

Richaun Holmes FD - $4500 DK - $4100
Opponent - SA
Proj Pts FD - 26.04 DK - 24.71
Even coming off the bench, you can do worse than Holmes on this slate. Considering how weak the position is on FanDuel, even a guy like Holmes becomes a consideration. Over his last five games, since the Suns began giving him a few more minutes, he's averaging 13 points, five rebounds, two blocks, and a steal in about 22 minutes per game. He's always been a solid, per-minute fantasy contributor with the only real concern around how much he gets on a nighlty basis. That's been mitigated some lately and he's still a relative bargain.
Center

Clint Capela FD - $9100 DK - $7700
Opponent - POR
Proj Pts FD - 42.89 DK - 42.74
Center is a hot mess on Tuesday. I think most folks will end up trying to decide between Capela and Jusuf Nurkic who face off against each other. I'll slightly lean Capela, but it's close.In the end, I trust the minutes on Capela a bit more if the game stays close. The Rockets have played in some wacky, blowout games over the last two weeks, leading to reduced minutes for Capela. But the plan, in close affairs, is to runtime out there for around mid-30's minutes. And it helps that he can stay on the court to deal with the Blazers' big man. It's a bit of an overpay at a weaker position, but I can stomach it with Capela averaging a double-double on the season (17.6 points, 11.8 rebounds).
Outside of Capela and Nurkic, I think you have to keep an ear out for news. If Boban Marjanovic drew the start again, he'd be a consideration even at only around 15-17 minutes. But the Clippers are coming on the back-to-back and that game doesn't start until hours after lineup lock. Also, if Jonas Valanciunas moved back into the starting lineup he'd be in play as well. But that has the same logistical issue as Boban in that we might not have that news at lineup lock.
GRAB A FREE TRIAL OF OUR PROJECTION SYSTEM, AND CHECK OUT DFSR PRO!
FREE EBOOK
SECRETS TO CRUSHING DAILY FANTASY FOOTBALL!
DON'T SET ANOTHER LINEUP BEFORE YOU READ THIS BOOK.