Basketball Picks Daily Fantasy
Expert Advice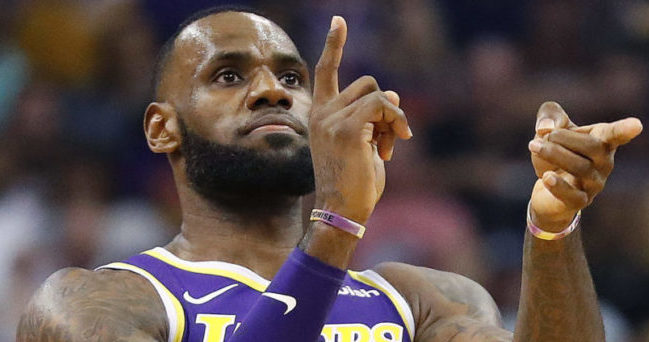 FanDuel NBA Picks and DraftKings NBA Picks - Tuesday 2/5/19
Tuesday's NBA action brings us eight games and plenty of narratives. The Lakers are trying to trade away their whole team to the Pelicans for Anthony Davis. The Celtics are without Kyrie Irving, leaving a lot of usage up for grabs. And Kyle Lowry is out for a big game against the Sixers. We've got you covered with picks for FanDuel and DraftKings.
Head on over a for your chance to get DFSR PRO, which will give you access to our NBA FanDuel and DraftKings optimizer, our NFL Optimizer, and our new player lab! Get started for free by clicking the button below.
First time with NBA or NFL? Be sure to read our free NBA and NFL Ebooks on building lineups, general strategy and more. We've got you completely covered.
Point Guard

Fred Vanvleet FD - $5900 DK - $4600
Opponent - PHI
Proj Pts FD - 28.4 DK - 29.17
Kyle Lowry was ruled out late on Sunday and is doubtful for Monday's game against the Sixers. Fred VanVleet will, once again, start in his place. The latter only had to play 26 minutes against the Clippers because the Raptors had the game well in had and won by 18. FVV doesn't see all that much of a usage bump moving into the starting lineup mostly because sharing more court time with Kawhi doesn't help in that respect. But the minutes should be there in the mid 30's considering this is a leverage Eastern Conference matchup. The price barely moved since Sunday and he's a fantastic value here.

Dennis Smith Jr. FD - $6800 DK - $5700
Opponent - DET
Proj Pts FD - 31.92 DK - 32.85
I get that the Knicks are *mostly* in the tank at this point have had a tectonic shift in their personnel. Even though the Memphis game didn't really play out this way, my great suspicion is that New York's plan is to run Smith plenty of minutes at point guard. That didn't play out against the Grizzlies because Smith got in early foul trouble and finished with only 26 minutes. He put up eight points, six assists and three rebounds in that stretch against a very slow team. If you project him for even low 30's minutes then his fantasy profile would definitely put him in play as a DraftKings' pick.
Strongly consider Reggie Jackson who's found more usage and minutes in the Pistons' offense of late.
And finally, Collin Sexton is interesting. if the Cavs are playing shorthanded after the Rodney Hood trade. Sexton has been awful shooting from the field, but the usage rate is there.
Shooting Guard

Jaylen Brown FD - $5100 DK - $4900
Opponent - CLE
Proj Pts FD - 25.21 DK - 25.51


Marcus Smart FD - $5300 DK - $5300
Opponent - CLE
Proj Pts FD - 28.9 DK - 28.61
With Kyrie Irving out both of these guys will see increased minutes and usage in the Celtics' offense. Brown is likely the biggest winner, enjoying many more minutes off the bench when Irving is out and with Kyrie off the court this season, Brown has a 24.5% usage rate (second highest on the team in that scenario). In the last two games without Irving, Brown averaged 23 points, eight rebounds and two assists while putting up 17 shots per game. Those are elite numbers and though he isn't exactly cheap for a bench player, I'm willing to take the risk here.
Smart, while still starting, actually seems like the riskier play of the two. The usage comes and goes (15 shots one game without Kyrie, six the next) and he relies heavily on the other numbers rounding out. On this slate, especially on FanDuel I might just say play them together at mid-tier pricing with the idea that you'll get there in cash games one way or another.

Jordan Clarkson FD - $5400 DK - $5200
Opponent - BOS
Proj Pts FD - 26.9 DK - 28.06


Alec Burks FD - $5600 DK - $5100
Opponent - BOS
Proj Pts FD - 27.17 DK - 27.87
Rodney Hood was traded to the Blazers and Cedi Osman has been ruled out for Tuesday's game. That actually does open up a bunch of minutes for the Cavs, especially at the wings. Cleveland will almost definitely just get smoked by the Celtics here, but that could still mean mid 30's minutes for both of these guys. Clarkson has taken 15 and 16 shots respectively over the last two games and that's basically what you're looking for from him coming off the bench. I do think the minutes are basically *safe* with the current Cavs' roster construction especially if Baldwin and Stauskas aren't available to play after the trade (keep an ear out for this news).
Meanwhile, Burks has seen steady run around the mid 30's in the short term and is averaging 12 points, seven rebounds and five assists per game over the last five. That's pretty much there on value at these prices and, wifi anything, his minutes are a bit safer than Clarkson's.
Small Forward

LeBron James FD - $10800 DK - $10700
Opponent - IND
Proj Pts FD - 53.05 DK - 54.29
While we wait to see if the Lakers are able to fleece Anthony Davis away from the Pelicans with a bunch of young spare parts (kidding, mostly) the Lakers do get to play against the Pacers on Tuesday. Lebron came back from the groin injury on Thursday against the Clippers and promptly played 40 minutes out of the gate and nearly triple-doubled with 24 points, 14 rebounds and nine assists. The minutes were super encouraging and then the followed that up by sitting out on Saturday for "load management". He'll be back in this game and could see very high ownership on both FanDuel and DraftKings where he doesn't cost you all that much for the relative fantasy floor. I expect him to be a heavy chalk play on both sites because of the potential minutes and moderate pricing.

Kawhi Leonard FD - $9800 DK - $9300
Opponent - PHI
Proj Pts FD - 49.91 DK - 49.66
Because you aren't all that likely to spend big bucks on either point guard or shooting guard, there's a reasonable case to be made to go double expensive (on FanDuel at least) at small forward with these two superstars. Like VanVleet, Kawhi sees a bump across the board with Kyle Lowry out for the game. Leonard goes from a full-season 30% usage rate to 32% with Lowry off the court. The assists and rebounds see modest bumps as well. And I think the minutes should push to 36-37 in this Eastern Conference matchup against the Sixers. It's not a great defensive matchup considering Philly can lock it down with a top-ten defense this season, but they do run at one of the faster paces in this league which helps make up for some things in volume.
I think you can still consider Gordon Hayward with Irving out, but the former has looked pretty bad of late so there's some risk there.
Power Forward

Blake Griffin FD - $9200 DK - $8800
Opponent - NY
Proj Pts FD - 49.58 DK - 51.77
Griffin draws an excellent matchup against a Knicks team ranked third-to-last in defensive efficiency this season and unlikely to show all that much improvement (though I suspect there will be some) after the recent trade with the Mavericks. They've been particularly compromised in defending opposing big men and Griffin could go to work in this game putting them in defensive mismatches especially around the perimeter. Over the last five games, he's averaging 24 points, 8.4 rebounds and 5.8 assists per game with the three-point shooting (31%) falling off some from his season average (36%). It's led to a bit of a price dip and I do like the idea of stacking a few Pistons in cash games on this slate.
Marcus Morris FD - $5500 DK - $5400
Opponent - CLE
Proj Pts FD - 30.97 DK - 32.42
Power forward is its nightly mess again on FanDuel for this slate, leaving us with a bevy of unappealing options at the position. Morris, like basically every Celtics' player, sees moderate usage bumps with Kyrie Irving off the court. He gets about about a 7% upgrade on his shot attempts in this scenario with slight rebounding and assist boosts as well (much less important than the usage). He's coming firmly in the mid-tier on both sites and again, on FanDuel, the position is thin that I think you can roster him in this spot. I'm less enamored with him on DraftKings where the multi-position eligibility gives you more options. Update: Morris has been ruled out for Tuesday. 

Kyle Kuzma FD - $5700 DK - $5800
Opponent - IND
Proj Pts FD - 31.25 DK - 32.45
The Lakers are trying their damnedest to trade the entire young *core* of guys but the Pelicans aren't likely to take the bait. So we should see a full cast of characters for LA on Tuesday against the Pacers. Kuzma has played major minutes in the past in close games and does see plenty of three-point attempts with Lebron on the court. Kuzma provides desperately needed spacing for the Lakers and his game fits well with Lebron's ability to find players around the perimeter. The price on Kuzma isn't a deal breaker and his shooting does seem like it *should* regress to numbers closer to what we saw last season (he says without much confidence).
Center

Andre Drummond FD - $9300 DK - $8300
Opponent - NY
Proj Pts FD - 49.31 DK - 49.4
Drummond beasted on the Nuggets on Monday to the tune of 27 points, 12 rebounds and three blocks in only 26 minutes because the Pistons won in a blowout. He'll get a chance for a followup on Tuesday against the Knicks. They have more size now with DeAndre Jordan's rebounding presence in the mix. But the latter's defense is greatly compromised at this point and the game rates to stay close. Drummond's biggest issue this season, from a fantasy perspective, has been the variable minutes. I'm encouraged about him realizing full run in this games.

DeAndre Jordan FD - $7700 DK - $6200
Opponent - DET
Proj Pts FD - 35.78 DK - 37.25
On the flip side, Jordan sure looks like he's coming too cheap in this matchup. DeAndre came out in his first game as a Knick and threw up a double-double with 12 points and 12 rebounds in only 29 minutes against a bad matchup in the Grizzlies. I do think the Knicks plan on giving him plenty of run in the short term for reasons I won't full understand. But getting Jordan low 30's minutes could make him a double-double candidate again, making him a very solid DraftKings' pick for Tuesday's slate.
GRAB A FREE TRIAL OF OUR PROJECTION SYSTEM, AND CHECK OUT DFSR PRO!
FREE EBOOK
SECRETS TO CRUSHING DAILY FANTASY FOOTBALL!
DON'T SET ANOTHER LINEUP BEFORE YOU READ THIS BOOK.