Baseball Picks Daily Fantasy
Expert Advice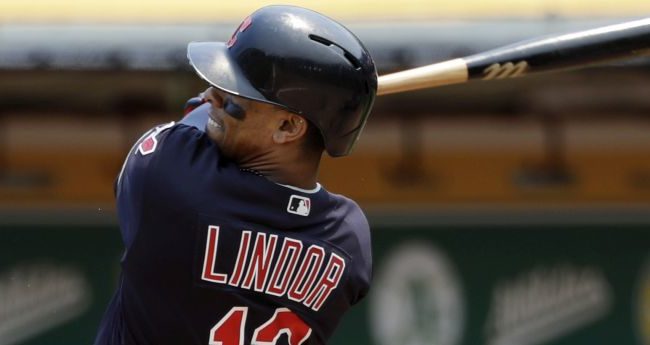 DraftKings and FanDuel MLB Picks for Monday 5/13/19
Monday's MLB action brings us a shorter evening slate of games with plenty of pitching options. That could leave the offensive stacking options a little on the thinner side of things.
Pitchers

Robbie Ray FD - P 8800 DK - SP 10000
Opponent -
PIT (Nick Kingham)
Park -
ARI
FD
- 36.13
DK
- 19.8
With
Robbie Ray
you are going to have to be willing to walk the emotional tightrope with any of his starts. That's because his strikeout *stuff* is as good as just about anyone in the game. Unfortunately, it's paired with walk *stuff* that will drive you hurtling towards an early grave. On Monday, considering the short slate and the matchup I think we can roll Ray out there in cash games and hold our breath. The Pirates rank dead last in team wOBA against lefties this season (.259) and strikeout almost 29% of the time intact split. They are a wreck and the bottom of the order is among the weakest in the game. Ray, for all his wildness (4.74 BBs per nine) still owns a respectable 3.76 xFIP thanks to an 11.34 K/9 rate and the ability to limit the home runs thus far.
Shane Bieber FD - P 9500 DK - SP 9000
Opponent -
CHW (Reynaldo Lopez)
Park -
CHW
FD
- 33.41
DK
- 17.98
The Indians come in as only a slight (-125) road favorite against the White Sox though that line strikes me as just a tad low. Bieber has some of the best control in the game when things are clicking and this season he owns nearly a 4:1 K:BB rate. The walks are up just a tad over his career numbers, but the White Sox are a free-swinging team striking out 26% of the time against righties and ranking in the bottom third in taking walks. We aren't getting great money line win odds on Bieber, and the ballpark does him no favors when it comes to suppressing power, but I still like his chances for going further into the game because of the White Sox team hitter profile.
Some will talk themselves into
Jose Berrios
(
FD
$10400
DK
$9400) against the Angels but I prefer the two arms above. Berrios is striking out less than a batter per nine this season and the 4.11 xFIP is about 1.5 runs higher than his ERA. The Angels, while not a prolific offense, don't strike out all that much (16% of the time against righties, easily the lowest in the league.)

Catcher/First Base

C.J. Cron FD - 1B 3500 DK - 1B 4300
Opponent -
LAA (Tyler Skaggs)
Park -
MIN
FD - 10.29 DK - 7.82
On this short slate, it is going to be tough targeting all *weak* arms because just about every pitcher going on Monday is average or well above. Cron has started the season off well with an .839 OPS thanks to nine home runs in his first 132 plate appearances. He's been better against lefties for his career with a .337 wOBA and 116 wRC+ in that split. He should be in the middle of the order for the Twins against the lefty on Monday and makes for a plug and play option.

Eric Thames FD - 1B 2800 DK - 1B/OF 4600
Opponent -
PHI (Aaron Nola)
Park -
PHI
FD - 9.97 DK - 7.48
It's sometimes a little tough predicting the Brewers' starting lineup on a day-to-day basis considering they will really switch things around depending on matchup, etc. But last time they faced a righty, Thames hit fifth and reached base in four of his five plate appearances. When given the opportunity this season, his numbers have been very solid with an .879 OPS, 16% walk rate and five home runs in 98 plate appearances. He strikes out for sure (36%) and is a risk to get platooned late game, but that's kept the price in check.
If
Willians Astudillo
(FD $2600 DK $4000) is hitting leadoff again for the Twins against the lefty then he's a great option at the catcher slot on
DraftKings
and would be in play on
FanDuel
as well.
Second Base

Jurickson Profar FD - 2B 2900 DK - 2B 3500
Opponent -
SEA (Yusei Kikuchi)
Park -
SEA
FD - 7.17 DK - 5.48
The A's have switched things around in the short term, landing Profar in the second slot in the order behind Semien when they face righty pitching. The OPS is abysmal (in the mid .500's) but he does make a lot of
contact
(80% of the time) and is running super bad on BABIP right now (.184). The power has been there to start and one has to imagine the run bad around the hatred balls will regress over the long term. That leaves him as a cash play against Kikuchi who doesn't sport overwhelming stuff.
Jason Kipnis FD - 2B 2500 DK - 2B 3600
Opponent -
CHW (Reynaldo Lopez)
Park -
CHW
FD - 9.34 DK - 7.11
Mike Freeman FD - SS 2000 DK - 2B/SS 3300
Opponent -
CHW (Reynaldo Lopez)
Park -
CHW
FD - 0.11 DK - 0.09
This one kind of depends on who ends up in the order. Kipnis has occupied the second slot for the Indians recently, but he's having a horrendous season with a sub-.600 OPS. Freeman got the start on Sunday and could be their option going forward. Whoever ends up hitting second (and honestly it might not be either of these two) would still make for a value play because of the plate appearance expectation. That is main driver behind them as the cash game option. Freeman is SS eligible on
FanDuel
, but has dual position eligibility on
DraftKings
(2B/SS).
Shortstop

Francisco Lindor FD - SS 3600 DK - SS 4700
Opponent -
CHW (Reynaldo Lopez)
Park -
CHW
FD - 13.16 DK - 10.04
Back out the 22 strikeouts in 12 innings against the Tigers this season and
Reynaldo Lopez
goes back to looking like just the *bad* pitcher that he is. Even with those two games, the xFIP is still sitting in the mid-5's and he walks almost 4.5 batters per nine. Lindor has had a rough start since coming back from the injury that kept him out the beginning of the season. But it's kept his price in check and he's still hitting leadoff at a position with a lot of offensive scarcity. I'm still buying on his historical profile and think there's plenty of upside on these salaries.
After Lindor, things are looking quite bleak at shortstop. We might have an opportunity with
Jean Segura
hitting second for the Phillies depending on who the Brewers slot in to start. You might want to just go cheap with a punt option though depending on how batting lineups shake out.
Third Base

Mike Moustakas FD - 2B 3300 DK - 2B/3B 4600
Opponent -
PHI (Aaron Nola)
Park -
PHI
FD - 9.32 DK - 7.07
Moustakas is having a nice season with an .851 OPS and is on a similar power pace to when he hit 38 home runs in 2017. He's hit nine dingers in 149 plate appearances. The strikeouts are up some (20%) but the hard
contact
rate is at the best rate of his career (41%) and the walks have ticked up some as well. You don't love the matchup against Nola, but again that's something of a theme on Monday's slate.

Jose Ramirez FD - 3B 3500 DK - 3B 4300
Opponent -
CHW (Reynaldo Lopez)
Park -
CHW
FD - 12.61 DK - 9.54
A lot like Lindor, I think we have Cleveland in the best stacking spot on this short slate against Lopez and I think we'll likely roster the top three of so guys in the order in cash. Ramirez has also had a dreadful start to the season with the OPS sitting in the low .600's and the power looking somewhat non-existent. But the hard
contact
rate is ticking back up and he's still walking 12% of the time while only striking out 15% of the time. It's reverse of the MVP numbers he put up last season, but still respectable.
Outfield

David Peralta FD - OF 4200 DK - OF 5100
Opponent -
PIT (Nick Kingham)
Park -
ARI
FD - 11.45 DK - 8.8

Ketel Marte FD - OF 3700 DK - 2B/OF 5200
Opponent -
PIT (Nick Kingham)
Park -
ARI
FD - 10.78 DK - 8.37

Adam Jones FD - OF 3300 DK - OF 4700
Opponent -
PIT (Nick Kingham)
Park -
ARI
FD - 9.49 DK - 7.38
We've made it this far without talking about one of the weaker arms on the slate in
Nick Kingham
. Dude's mostly come out of the bullpen this season and still is walking close to five batters per nine and has a 4.67 xFIP. Those numbers are pretty horrible considering his pitching conditions (again, bullpen) are mostly optimal. He'll get the start on Monday against the Rays. Their outfield is a little expensive across the board but could be worth it in this situation. Marte (or Dyson who would also be a value) should find himself in the leadoff spot and is putting together his best season to date. He has a low-.800's OPS thanks to some (surprising) power. I don't suspect that part to sustain completely, but he has seen year-over-year increased on the Hr/FB rate which is encouraging.
Peralta is also having one of his better seasons, maintains the OPS numbers he enjoyed last year in something of a breakout. He has a .900+ OPS to start this year thanks to some power and BABIP help as well. I think we will see the OBP come down some but the HR/FB rate could tick up some if he maintains this hard
contact
rate (45%).
And finally,
Adam Jones
has been a solid addition to the lineup with an OPS hovering around .800. He's actually walking at the best rate of his career while striking out at a career low rate (14%). These three are a big reason the Diamondbacks have started the season off so well and all make for good plays against a weak arm on Monday.

Nelson Cruz FD - OF 3900 DK - OF 4500
Opponent -
LAA (Tyler Skaggs)
Park -
MIN
FD - 13.15 DK - 9.9
Dude might be in his age-36 season but he can still rake and isn't showing any signs of a decline. He's got a high-.800's OPS, 10% walk rate and .371 wOBA. While better against righties this season, Cruz has been much better against lefties for his career. He has a .927 OPS, .390 wOBA and .259 ISO in that split for his career.
GRAB A FREE TRIAL OF OUR PROJECTION SYSTEM, AND CHECK OUT DFSR PRO!
FREE EBOOK
SECRETS TO CRUSHING DAILY FANTASY FOOTBALL!
DON'T SET ANOTHER LINEUP BEFORE YOU READ THIS BOOK.