Basketball Picks Daily Fantasy
Expert Advice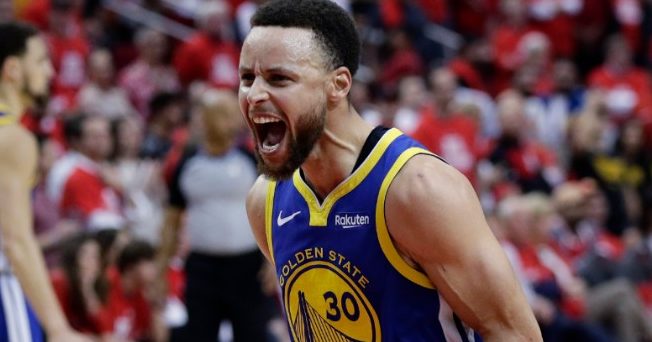 FanDuel NBA Picks and DraftKings NBA Playoff Picks - Tuesday-Wednesday Preview
And just like that, we are in the Conference Finals. After a simply awesome day of Sunday basketball with two Game 7's that, while not pretty, lived up to expectation in the drama department the stage is set with the last four teams fighting to make the Finals.
Head on over a for your chance to get DFSR PRO, which will give you access to our NBA FanDuel and DraftKings optimizer, our MLB Optimizer our player lab! Get started for free by clicking the button below.
First time with NBA or MLB? Be sure to read our free NBA and MLB Ebooks on building lineups, general strategy and more. We've got you completely covered.
And just like that, we are in the Conference Finals. Following a simply awesome day of Sunday basketball with two Game 7's that, while not pretty, lived up to expectation in the drama department.
Trail Blazers (8) vs. Warriors (-8)

Projected Score: Golden State - 113.5 Portland - 105.5
Over/Under: 219
Series: 0-0

Portland wrestled away Game 7 from Denver on the road to advance for a somewhat improbable chance at making the Finals. The Warriors open the series at -520 in one they should move through easily. But that's famous last words with these playoffs.
Portland took a hero effort from
Damian Lillard
in Round 1 to move past the Thunder including the *second best* buzzer beater of the playoffs. They are without
Jusuf Nurkic
, arguably their second-best player this season and have worked rotations more than any other team in the playoffs in order to get everything they can out of matchups.
Meanwhile, the Warriors moved past the Rockets, winning Games 5 and 6 despite losing
Kevin Durant
in the former. They'll be without Durant for at least the first two games of this series and maybe longer. The injury reports out of the Warriors are vague at best.
Portland Value
We have a couple of different issues, from a projection standpoint, when it comes to the Blazers. First off, they are nearly impossible to get a handle on regarding their rotations. For instance, in Game 7 against the Nuggets,
Al-Farouq Aminu
(
FD
4300
DK
4000) and
Maurice Harkless
(
FD
4000
DK
3800) started and played a combined 24 minutes (Aminu-7, Harkless-17). The bench guys were the story.
Additionally, I suppose there is at least some blowout concern if the Warriors start really moving downhill with their offense (plus Portland could be pretty gassed coming in).
That being said,
Rodney Hood
sure looks like he's going to miss some time to start the series at least and that could open up newfound minutes for the wings. Again, Portland is an enigma and they will play the hot hand more than any team around. I do think
Zach Collins
(
FD
5000
DK
4500) will see enough time to warrant a cash game play.
Golden State Value

Stephen Curry
FD
- $9400
DK
- $8700
Opponent -
POR
Proj Pts
FD
- 57.75
DK
- 61.29
Without Durant in Game 6 against the Rockets, Curry got back to some higher usage ways (that he hadn't totally abandoned), putting up 20 shots (13 threes) and scoring 33 points. The assists (4) and rebounds (5) weren't there at all though it's tough to thing those stay on the lower side in this series. The Blazers do have some issues defending the perimeter with their two guards and Curry should be able to get his way in this series.

Klay Thompson
FD - $7300 DK - $7000
Opponent -
POR
Proj Pts FD - 38.63 DK - 39.31
Like Curry, Klay saw a dramatic increase in usage with Durant off the court in Game 6. He also took 20 shots total and knocked down seven of his 13 threes. He finished with the second-most points on the team (27) and the most total minutes (40). Once again, Klay's defense will be a priority for the Warriors as they work to defend Dame and CJ. Thompson is an excellent defender and he should see about 40 minutes per game in this series if the games stay close.

Draymond Green
FD - $8200 DK - $7900
Opponent -
POR
Proj Pts FD - 40.99 DK - 40.28
On their current price points, and without Durant, it probably makes sense to stack these three Warriors in cash and figure out the rest around the edges. Losing someone like KD just opens up so much opportunity across the board and the sites haven't price adjusted enough for that kind of vacancy on the team. Green nearly averaged a triple-double in the Rockets' series, going for 13 points, 11 rebounds and 8 assists per game in 40 minutes per.
Raptors (6) vs. Bucks (-6)

Projected Score: Milwaukee - 112.25 Toronto - 105.75
Over/Under: 218
Series: 0-0

It took a miracle baseline jumped over a fully extended
Joel Embiid
for
Kawhi Leonard
to send the Raptors to the Eastern Conference Finals. Considering he was out of body for most of the series, it was rather fitting that he ended things like that in Game 7. Toronto scraped by a Philly team that could easily still be playing here. But alas, the playoffs surge ahead and not every team can stick around.
Meanwhile, the Bucks made rather easy work of the Celtics. They dropped Game 1, but then won the next four in a row, two of them in rather convincing fashion. They only had to press
Giannis Antetokounmpo
into major minutes one game out of the five and now come into things well rested after six days off. Fatigue (or lack thereof) could be a theme for this round of the playoffs. The Raptors are coming off a slugfest and then turnaround in 72 hours to play again, the Bucks have had it on cruise control.
Milwaukee is a -290 favorite to take the series. They have the superstar and the secondary pieces to take control early and have shown the ability to really take it to teams when everything is moving downhill.
The Bucks took two out of three from the Raptors during the regular season with
Kawhi Leonard
playing in all three games for the latter. Though it should be noted than all three games were prior to the
Marc Gasol
trade.
Toronto Value

Kawhi Leonard
FD - $10500 DK - $9700
Opponent -
MIL
Proj Pts FD - 59.73 DK - 59.89
For the second round, the team started and stopped with Kawhi. He was a total force, averaging 35 points, 10 rebounds and four assists while playing about 40 minutes per game. They'll need similar production from him here in the ECS to think about advancing. It's an extraordinary load for their superstar especially considering he'll likely be tasked with many Giannis possessions on the defensive end as well. It will be interesting to see if they work harder to get different looks for Giannis in order to give Kawhi a break, something
Ben Simmons
often made easy on Leonard last series. Regardless, it's tough to think about fading Kawhi in cash games on this slate with the usage alone looking to be through the roof again.

Kyle Lowry
FD - $6900 DK - $6300
Opponent -
MIL
Proj Pts FD - 39.3 DK - 40.3
Lowry struggled in Game 7, but before that had shown signs of offensive life for three games in a row against the Sixers. In Game 5-7, he shot 39% from three on six attempts per game, with a 15 point, six rebound, six assist line. Because Leonard is taking so many shots, it's tough to count on Lowry for a huge offensive role, though there's a chance things shift a bit in this series considering Milwaukee is much smaller around the perimeter than the Philly.

Serge Ibaka
FD - $5100 DK - $4400
Opponent -
MIL
Proj Pts FD - 30.33 DK - 30.03
Ibaka was part of the closing unit in Game 7 against Philly, playing over
Danny Green
in crunch time. I think we see plenty of Serge again off the bench in this series with his defensive ability and size a possible speed bump (relatively speaking) for Giannis. And considering how much Milwaukee plays
Brook Lopez
around the perimeter, getting more minutes out of Ibaka won't be a liability like when he was asked to guard
Joel Embiid
last series. When given the minutes, he's been effective from a fantasy perspective scoring in double digits four of the last five games last round.
Milwaukee Value

Giannis Antetokounmpo
FD - $12000 DK - $10300
Opponent -
TOR
Proj Pts FD - 62.47 DK - 64.13
Will we finally see a steady run of major Giannis minutes in this series? It didn't happen against Boston mostly because it didn't need to and Milwaukee hasn't had to come even close to extending their superstar since the playoffs started (or really at all during the regular season either). Now, if the games stay close we could get a diet of 37-40 minutes from The Greek Freak and that would be enough to warrant these prices. Even in the series against Boston, where he *only* played 34 minutes a game, dude averaged 28 points, 11 rebounds, five assists and a combined 3.2 blocks + steals per.
After Giannis, the Bucks could go a few different ways with their rotations. They have
Malcolm Brogdon
back in the fold and it wouldn't shock me if he reentered the starting lineup over Mirotic for this series. They could also deploy some smaller lineups, mitigating the need for big minutes out of
Brook Lopez
if the Raptors aren't inclined to challenge with Gasol in the post. I kind of want to take a wait-and-see approach on Milwaukee's projections until we get closer to a confirmed starting lineup.
image sources
AP_19131138087990 (1): AP Images
FREE EBOOK
SECRETS TO CRUSHING DAILY FANTASY FOOTBALL!
DON'T SET ANOTHER LINEUP BEFORE YOU READ THIS BOOK.