Baseball Picks Daily Fantasy
Expert Advice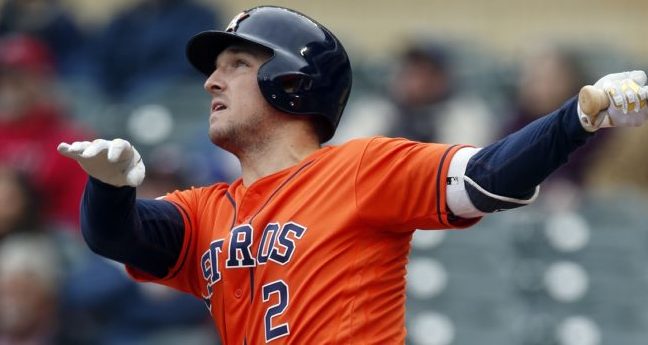 DraftKings and FanDuel MLB Picks for Monday, 6/3/19
Monday's a weird one with only three games on the slate. That, coupled with the fact that the slate doesn't even start until 9:40 EST and we definitely have a different animal on our hands here. But we've got you covered with some picks for this three-gamer.
Now's your chance to get DFSR PRO, which will give you access to our MLB and NBA optimizers and our new player lab! Get started for free by clicking the button below.
Pitchers
Aaron Nola FD - P 9600 DK - SP 9600
Opponent -
SD (Eric Lauer)
Park -
SD
FD
- 35.21
DK
- 18.98
After struggling some to start the season, Nola has rounded back into ace-like form in the short term. In five of his last seven games he's allowed only one earned run in each (the other two games he allowed three). That's been good for 40 IP, 11 ERs, and 46Ks over that stretch. On Monday, he'll face a Padres team striking out 27% of the time against righties on the season and is chucking in one of the best pitchers' parks around. He's a -126 road favorite on the ultra-short main slate of games and I suspect he's also the chalk arm. It makes sense considering the peripherals and the matchup.

Walker Buehler FD - P 10400 DK - SP 8900
Opponent -
ARI (Robbie Ray)
Park -
ARI
FD
- 34.87
DK
- 19.03
After a mediocre start to the season, Buehler looked like he had turned a corner with four straight starts of six or more innings and a 26:3 K:BB ratio in that time. But then he had some trouble against the Mets in his last start, going five innings and allowing five earned runs thanks to a couple of dingers. He'll look to right the ship on Monday against the Diamondbacks. Arizona is right around an average team this season against righties and strike out 23% of the time in that split. Considering the lack of options on this three-gamer, we might just have to pay the piper and roster the two most expensive arms. Luckily both Nola and Buehler can flash ace stuff and the drop off after these two guys is stark.

Catcher/First Base
Daniel Vogelbach FD - 1B 3700 DK - 1B 4300
Opponent -
HOU (Corbin Martin)
Park -
SEA
FD - 11.29 DK - 8.45
Edwin Encarnacion FD - 1B 3900 DK - 1B 4400
Opponent -
HOU (Corbin Martin)
Park -
SEA
FD - 11.3 DK - 8.41 The 26 year-old Vogelbach has already put together a *career* year and it's barely even June. The dude has a .928 OPS with 15 home runs and a 17% walk rate. These are elite numbers even with the smaller sample size. They've shuffled him around the middle of the order of late, but he should be relatively locked in to the fifth or sixth spot against the righty
Corbin Martin
. The latter has struggled mightily with control in his brief major league time making this a great spot for the patient Vogelbach.
You can also go with Vogelbach's teammate in Encarnacion who's putting up another fine season in his own right. The righty, in his first year with the Mariners, has a .254 ISO and .842 OPS with 15 home runs in his first 240 plate appearances. The guy's been platoon-neutral for his career (this season no different) so we aren't worried about the righty-righty matchup.
When rostering a catcher on
DraftKings
, you can considering whichever Dodger catcher is playing between
Russell Martin
(FD $2400 DK $3400) or
Austin Barnes
(FD $2300 DK $3600).
Robinson Chirinos
(FD $3100 DK $3800) is also in the same price ballpark and could be hitting around the middle of the order against the lefty.
Second Base

Kike Hernandez FD - 2B 3100 DK - 2B/OF 3900
Opponent -
ARI (Robbie Ray)
Park -
ARI
FD - 11.91 DK - 8.99
Second base is kind of a disaster most nights and on a three-game slate it's looking particularly grizzly. Hernandez had been occupying the leadoff slot for the Dodgers when they faced off against lefties, but that hasn't been as much the case in the short term. Nonetheless, we are left with precious few relevant options who actually qualify at the position on
FanDuel
. Even if he hit lower in the order on Monday (which is a distinct possibility) this is still looking like one of the only palatable options.
There are a couple of cheap plays going on Monday in
Shed Long
(FD $2500 DK $3300) and
Tony Kemp
(FD $2100 DK $3400) but it's worth noting that neither are guaranteed to be in their teams' respective lineups. Even if they do play, they'll undoubtedly hit very low in the lineup. But when lefty with few choices (all of which are unattractive) it's almost for sure best to go cheap and try to get out alive.
Shortstop

Alex Bregman FD - SS 4400 DK - 3B 4900
Opponent -
SEA (Wade LeBlanc)
Park -
SEA
FD - 14.41 DK - 10.86
Bregman is easily the best shortstop play on this slate and might just be the overall bat going on Monday. He faces the lefty
Wade leBlanc
and has torched lefty pitching for his short career. Bregman has a 151 wRC+ and .923 OPS against southpaws over 430 plate appearances. He should be hitting second in the order in this matchup, a spot he's occupied with the Astros dealing with so many injuries. Bregman is a rather easy call here and if you are choosing one bat to pay up for, he's the one.

Jean Segura FD - SS 3600 DK - SS 4500
Opponent -
SD (Eric Lauer)
Park -
SD
FD - 9.49 DK - 7.47
Segura's been locked into the two-spot for the Phillies this season and has put together some nice numbers. He's on pace for a power season similar to his 20 home run season in 2016 with the Diamondbacks and has an OPS over .800 thus far. Segura has actually been about platoon neutral for his career, so there aren't any bonus points really for facing the lefty in this matchup, but the price is still right considering where he hits in the lineup.
Third Base

Kyle Seager FD - 3B 2600 DK - 3B 3400
Opponent -
HOU (Corbin Martin)
Park -
SEA
FD - 9.8 DK - 7.42
Seager's had a real rough time in his first 30 or so plate appearances after returning from injury but it's also helped him stay at or near punt-play prices on both
FanDuel
and
DraftKings
. He's destined to probably just be a low-.700s OPS guy, but that's fine if he's going to be around the middle of the order. And like I said for Vogelbach, he has a good matchup against a wild and inconsistent
Corbin Martin
.

David Freese FD - 3B 2800 DK - 1B 4000
Opponent -
ARI (Robbie Ray)
Park -
ARI
FD - 10.34 DK - 7.9
Freese will often hit around the middle of the order when the Dodgers face lefty arms and I think he'l find himself in the cleanup spot against
Robbie Ray
. Playing mostly a platoon role Freese has over a .900 OPS on the season thanks to his success against, of all folks, righties. But that hasn't been the case for his career where he has a 135 wRC+ and .369 wOBA against lefties. That's where his bread is buttered. Sure, this is a bad spot against
Robbie Ray
who can really dial up the K's but those are some of the harder choices we're left with on this slate.
Outfield

Andrew McCutchen FD - OF 3600 DK - OF 5400
Opponent -
SD (Eric Lauer)
Park -
SD
FD - 11.58 DK - 8.75
Eric Lauer
isn't a bum arm and this isn't a great ballpark for Mccutchen, but again, this is something of a weird slate and we need to make some choices. He's on pace for his best power season in some time with 10 home runs in his first 257 plate appearances as a Philly. Dude has raked lefties for his whole career with a .946 OPS in that split and insanely high .403 wOBA considering is over 1500 plate appearances (and a lot of them in a pitchers' park in Pittsburgh). We can play Cutch without hesitation on this slate.

Myles Straw FD - OF 2000 DK - OF 3500
Opponent -
SEA (Wade LeBlanc)
Park -
SEA
FD - 10.79 DK - 8.21
Jake Marisnick FD - OF 2400 DK - OF 4100
Opponent -
SEA (Wade LeBlanc)
Park -
SEA
FD - 8.93 DK - 6.81
The Astros faced a lefty two games ago against
Brett Anderson
and the A's. Straw hit leadoff in that game. Now, it's been a bit tough predicting Houston's lineups because they've switched things up here and there with all of the injuries, but I think we see Straw back in that spot on Monday. He's got big-time speed with 86 stolen bases over his last 815 minor league plate appearances. He's shown patience as well, walking more than 10% of the time. If he's hitting leadoff then he makes a rather easy call coming cheap on both sites.
Meanwhile, Marisnick will hit low in the order and strike out a ton, but he makes for something of a punt play even with those constraints. He's hit for some power this year and actually has a mid-.800s OPS despite being a two-true outcomes kind of hitter. But if we are looking to save some in order to spend up for the arms then he does allow for some salary relief.
GRAB A FREE TRIAL OF OUR PROJECTION SYSTEM, AND CHECK OUT DFSR PRO!
FREE EBOOK
SECRETS TO CRUSHING DAILY FANTASY FOOTBALL!
DON'T SET ANOTHER LINEUP BEFORE YOU READ THIS BOOK.