Baseball Picks Daily Fantasy
Expert Advice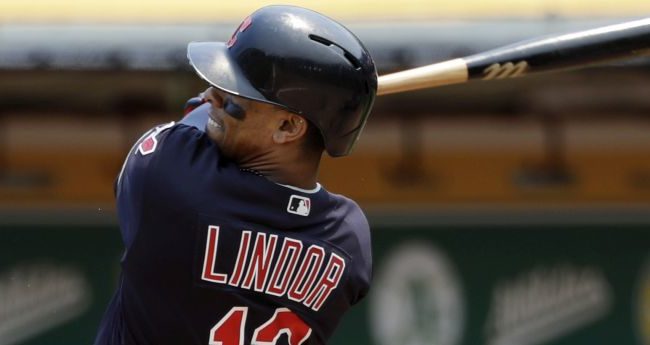 DraftKings and FanDuel MLB Picks for Wednesday 6/26/19
Now's your chance to get DFSR PRO, which will give you access to our MLB and NBA optimizers and our new player lab! Get started for free by clicking the button below.
Pitchers
Early

Chris Sale FD - P 11500 DK - SP 11600
Opponent - CHW (Reynaldo Lopez) Park - BOS
FD - 43.93 DK - 25.34

James Paxton FD - P 9300 DK - SP 9000
Opponent - TOR (Trent Thornton) Park - NYY
FD - 38.06 DK - 21.16
The early slate is loaded at pitcher and these two lead the way in my rankings. Despite being the most expensive, I definitely prefer Sale today at least in cash games as he has been much more consistent with a 3.59 ERA and elite 2.99 xFIP(3rd overall behind Cole/Ryu). He also comes with a ton more upside as well striking out 10+ batters in nine of his 12 starts and sits with a crazy 35% K rate and 14.1% swinging strike rate on the season. He now faces a White Sox team that may be slightly better against lefties but are still slightly below league-average and strike out 24%.
For Paxton, while his season seems a bit disappointing, is mirroring his 2018 numbers with the Mariners. He enters today with a 3.75 ERA/3.81 xFIP and is striking out 30.5% with a 14.2% swinging strike rate. The Jays young offense has been much better as of late which makes it a no-go in cash games but for GPP's, I love the upside as the projected lineup is striking out over 26% of the time against lefties this season.
Also Consider: Trevor Bauer(CLE) as a GPP pivot
Main

Patrick Corbin FD - P 9800 DK - SP 10600
Opponent - MIA (Zac Gallen) Park - MIA
FD - 36.03 DK - 19.44
It has been a roller coaster first season with the Nats as he has flashed top of the rotation stuff but has also been terrible at times. After a rough road trip where he went 0-3 allowing 16 earned runs, he returned home in his last start and was brilliant allowing just four hits and one earned run across seven innings while striking out eight. Overall, his numbers(3.90 ERA/3.97 xFIP) aren't where they were in Arizona but are still above average and while he goes back on the road, he gets one of the best matchups on the board. The Marlins don't strike out as much against lefties but have been one of the worst teams in baseball this season when looking at run production so I will be rostering Corbin as a big favorite in all formats tonight.
Also Consider: Mike Minor(TEX)

Catcher/First Base
Early


Max Muncy FD - 1B 3800 DK - 1B/2B 5000
Opponent - ARI (Taylor Clarke) Park - ARI
FD - 13.57 DK - 10.11

Matt Beaty FD - 1B 2400 DK - 1B/OF 3800
Opponent - ARI (Taylor Clarke) Park - ARI
FD - 11.45 DK - 8.77
Somehow on a six-game slate, there are not only multiple high-end pitchers in plus matchups but the top offensive teams are also in good spots. It starts with the Dodgers who will be facing a struggling rookie in Taylor Clarke who has posted a 6.48 ERA/5.47 xFIP over seven starts and has allowed multiple home runs in three straight. On top of that, he has been terrible against left-handed bats with a 6.79 xFIP, 1.79 WHIP and has given up a .416 wOBA and .625 Slugging %.
Muncy is priced right at the top of the first base position today and best for GPP formats and comes with huge upside with 17 home runs and 49 RBI on the season with a .280/.382/.529 slash line. In cash games, I will consider Matt Beaty if he is back in the lineup against the righty. He has had limited at-bats this season but has been productive when in the lineup with a .329/.347/.471 slash line.
Also Consider: Carlos Santana(CLE) as another top pay up in a plus matchup or Eric Hosmer(SD) as a mid-tier play in all formats
Main


Rhys Hoskins FD - 1B 4300 DK - 1B 4700
Opponent - NYM (Jason Vargas) Park - PHI
FD - 14.03 DK - 10.45
The Phillies have gone from being swept in back to back series vs. the Nats and Marlins to scoring 20 runs in their first two games against the Mets. The matchup may not look as appealing as Jason Vargas has actually been serviceable this season but I don't see it as sustainable with an xFIP(5.30) over a run and a half higher than the ERA(3.75) with a low .266 BABIP which is about 25-30 points lower than his average over his last four full seasons.
It starts with Phillies cleanup hitter, Rhys Hoskins, who is on pace(not actually calculated) to set career-highs across the board which is saying something coming off a 34 HR/96 RBI/89 run season. While he has never hit for average(.269 this season, .254 career) he has more than made up for with a 16% walk rate(14.8% career) which is the main reason his OBP is close to touching .400 on the season. On top of the safety, he also gives us a ton of upside with 17 home runs total and has crushed lefties to the tune of a .430 wOBA, 168 wRC+, .297 ISO, and 49% hard contact rate. I will probably reserve him for GPP only on FanDuel but as the 7th most expensive option on DraftKings, he is in play in all formats.
Also Consider: Matt Olson(OAK) as a PTS/$ value in a positive matchup against Adam Wainwright
Second Base
Early
Brock Holt FD - 2B 2600 DK - 2B 4000
Opponent - CHW (Reynaldo Lopez) Park - BOS
FD - 12.1 DK - 9.21
The Red Sox are at the top of my list of teams to target on this early slate today in a terrific matchup. They will be facing Reynaldo Lopez who has overperformed the last two season when looking at ERA vs. xFIP and it is finally catching up to him in 2019. He enters today with a 6.23 ERA/5.64 xFIP and has given up at least one home run in eight straight and nine of his last 10 games(21 HR in 16 starts on the season). He has struggled against everyone(handedness) but has really struggled against lefties with a 6.59 xFIP, 1.86 WHIP and has given up a .393 wOBA and .544 SLG in the split. This is where I will be concentrating my Red Sox exposure today, at least in cash. It starts with Brock Holt who has been very consistent lately with hits in five straight and eight of his last nine starts and overall, is hitting .310 with a .374 on-base percentage. He is in play in all formats tonight.
*Update - Holt is day to day. If you are looking to punt the position look at his likely fill-in Eduardo Nunez who has hits in five of his last six games.*
Main

Kolten Wong FD - 2B 2700 DK - 2B 3800
Opponent - OAK (Daniel Mengden) Park - STL
FD - 7.69 DK - 5.93
Second base is a bit tougher tonight and the biggest issue, as of writing this, is not knowing some of the confirmed starting pitchers. The middle infield is a spot I like to hunt for value anyway and tonight my target is Kolten Wong. It starts with the matchup against Mengden who is walking 14% of batters he faces with an ugly 1.65 WHIP and he also struggles much more against lefties with a 6.68 xFIP and .341 wOBA against. Wong hits near the bottom of the lineup which isn't exactly optimal but we need to save some salary somewhere. His best value comes on FanDuel where he is in play in all formats.
Also Consider: Robinson Cano(NYM) as a punt play or Cesar Hernandez(PHI) as a more expensive version of Wong in a similar plus matchup
Shortstop
Early


Francisco Lindor FD - SS 3900 DK - SS 4900
Opponent - KC (Jake Junis) Park - CLE
FD - 14.51 DK - 11.06
Shortstop is another challenging position today but not because of a lack of options. I could easily list and make a case for any of the top guys today as they all have good matchups but I lean Lindor who is the cheapest of the three on DraftKings. He struggled early on after a late start to the season due to injury but has since come on strong putting his name back in the hat as the top shortstop in the game. Since mid-May, he has posted a .294/.372/.516 slash line with 11 doubles, seven home runs, and seven stolen bases and has been much better from the left side as a switch hitter. At this time, there appears t be more than enough value if you want to build around Lindor in cash games and an Indians stack is near the top of my list as well and it starts with Lindor in the leadoff spot.
Also Consider: Xander Bogaerts(BOS)/Fernando Tatis Jr.(SD) if you want to pivot in the top tier or Chris Taylor(LAD) if you want to go the value route at the position, especially on FanDuel($2,500)
Main


Kevin Newman FD - SS 2700 DK - 2B/SS 4200
Opponent - HOU (Framber Valdez) Park - HOU
FD - 7.92 DK - 6.26
I will start off by saying that Newman isn't going to win you a GPP but what he does provide is consistency at the top of a sneaky productive Pirates lineup over the last couple week(115 wRC+ last 14 days). With hits in 13 straight and 15 of his last 16 games, he has pushed his average up to .314 on the season with a .367 on-base percentage. His best value comes on FanDuel but is a good cash game play on both sites.
Also Consider: Paul DeJong(STL) as an upside GPP play
Third Base
Early


Jose Ramirez FD - 3B 3300 DK - 3B 4000
Opponent - KC (Jake Junis) Park - CLE
FD - 12.81 DK - 9.69
I will stick with the Indians at third and it comes down to price and PTS/$ value, especially on DraftKings where J-Ram is the 11th most expensive third basemen. To say it has been a disappointing season would be a massive understatement for Ramirez but the good news is that he has been better over the short term. He went into Tuesday night's game with hits in four straight with three multi-hit efforts and has posted a .326/.388/.558 slash line over the last 10 days. Not many better matchups he could ask for to stay hot so, at these prices, I will have exposure in all formats.
Also Consider: Manny Machado(SD) in GPP vs. Dylan Bundy or Justin Turner(LAD) as a second-tier option for all formats
Main

Tommy La Stella FD - 3B 3000 DK - 2B/3B 4000
Opponent - CIN (Tanner Roark) Park - LAA
FD - 10.76 DK - 8.29
If you didn't see the Mike Trout interview on MLB Network today he was pushing for La Stella to get into the All-Star Game and there is a good case for it as well. At 30-years-old he is finally breaking out with the Angels after having to go through both the Braves and Cubs systems. The price has yet to adjust to the fact he is hitting leadoff most nights right in front of Trout and entered Tuesday with a .297/.350/.498 slash line with 15 home runs, 43 RBI, and 46 runs scored(all career high's except the OBP). At these prices, he is in play in all formats.
Also Consider: Matt Chapman(OAK) if paying up or Matt Carpenter(STL) in the mid-tier. Both have above average matchups.
Outfield
Early
Andrew Benintendi FD - OF 3600 DK - OF 4600
Opponent - CHW (Reynaldo Lopez) Park - BOS
FD - 15.47 DK - 11.81

Jackie Bradley Jr. FD - OF 2900 DK - OF 3900
Opponent - CHW (Reynaldo Lopez) Park - BOS
FD - 10.86 DK - 8.24
If you have targeted against Reynaldo Lopez every start this season you are more than likely ahead of the game and brings us back to the Red Sox when looking at the outfield on this slate. For the season, Lopez has flashed upside a few times but has given up four or more earned runs in half his starts and one more home runs eight straight and nine of his last 10 and as I mentioned with Holt, he has been very bad against lefties.
This has me gravitate to the lefties in the outfield and it starts with Benintendi who is coming off a rest day and enters tonight with hits in nine straight and 18 of his last 20 games. The average and on-base percentage are on the rise and Benny contributes in almost every area for fantasy and is definitely a core play for me in all formats. For Bradley, it has been a disappointing season overall(.218/.322/.391 slash line) but he has been much better as of late hitting .274 in June with an even more eye-popping .391 on-base percentage. He has even been hitting a bit higher in the lineup and at his price in the is matchup that would make him a top PTS/$ play for me tonight. Even at the nine-spot, I am on board with a wrap around stack for GPP.
Also Consider: Alex Verdugo/Cody Bellinger(LAD) in a terrific matchup against Taylor Clarke who has struggled all season, especially against left-handed bats or Bobby Bradley/Oscar Mercado(CLE)
Main


Bryce Harper FD - OF 4100 DK - OF 4600
Opponent - NYM (Jason Vargas) Park - PHI
FD - 13.65 DK - 10.13

Scott Kingery FD - OF 3400 DK - 3B/OF 4900
Opponent - NYM (Jason Vargas) Park - PHI
FD - 11.66 DK - 9.07
In the outfield, I will turn to a couple more Phillies with quite different pricing between the two main sites. On FanDuel, Kingery is a core play for me tonight if he is back in the leadoff spot. He has been very consistent all season with a .333/.375/.620 slash line and has demolished lefties to the tune of a .435 wOBA, 171 wRC+, .273 ISO, and whopping 61% hard contact rate. This may be the reason why he is more expensive than Harper on DraftKings so if you need the savings, Harper is definitely viable and should be low owned on both sites in a lefty/lefty matchup. He hasn't been a world-beater against lefties but is well above average with a .386 wOBA, 140 wRC+, .289 ISO and 49% hard contact rate.
Also Consider: Jeff McNeil(NYM) in all formats as he has been extremely productive with a .339/.403/.488 slash line in 65 games and is now the everyday leadoff hitter or Kyle Schwarber(CHC) who is a bit under-priced on DraftKings considering he is leading off with league-average splits against lefties.
GRAB A FREE TRIAL OF OUR PROJECTION SYSTEM, AND CHECK OUT DFSR PRO!
FREE EBOOK
SECRETS TO CRUSHING DAILY FANTASY FOOTBALL!
DON'T SET ANOTHER LINEUP BEFORE YOU READ THIS BOOK.