Baseball Picks Daily Fantasy
Expert Advice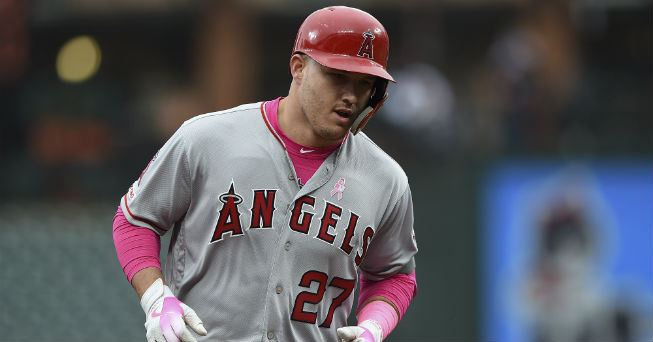 DraftKings and FanDuel MLB Picks for Saturday 7/2/19
Now's your chance to get DFSR PRO, which will give you access to our MLB and NBA optimizers and our new player lab! Get started for free by clicking the button below.

This is one of the most fascinating slates of the season, as we have a ton of great arms and an abundance of dangerous bats facing weak pitching. That means it's going to be a high-scoring night, so hopefully, we can get you some of the pieces that will be key to a GPP takedown.
Pitchers
Matthew Boyd FD - P 10000 DK - SP 10100
Opponent - CHW (Reynaldo Lopez) Park - CHW
FD - 34.89 DK - 19.25
Boyd is probably my best bet on the slate to reach double-digit Ks and he's simply too cheap in this $10,000-range. While his 3.72 ERA is nothing special, his 1.09 WHIP and 31 percent K rate are. Those numbers would indicate that his ERA has some positive regression headed his way and it could start against the White Sox. Chicago currently ranks 23rd in K rate and 25th in runs scored. That's why Boyd enters this game as a rare road favorite, with the White Sox projected for only four runs.

Patrick Corbin FD - P 10600 DK - SP 11100
Opponent - MIA (Zac Gallen) Park - WSH
FD - 35.31 DK - 19.09
We always want to target pitchers against the Marlins, especially when it's an ace like Corbin. We're talking about a guy with a 3.34 ERA and 1.09 WHIP dating back to last season which pairs beautifully with a 29 percent K rate. Those numbers put him in consideration against pretty much anyone but especially Miami. The Marlins currently rank 29th in runs scored and dead-last in both xwOBA and OPS. Vegas agrees with this assessment, making Corbin a -220 favorite with Miami projected for less than four runs.
Some other pitchers we're considering are Trevor Bauer vs. KC, Jack Flaherty vs. SEA, and David Price vs. TOR

Catcher/First Base

Daniel Murphy FD - 1B 3400 DK - 1B 4600
Opponent - HOU (Jose Hernandez) Park - COL
FD - 14.99 DK - 11.51
With a game being played in Coors Field, that means we have to recommend some Rockies. Murphy is actually a decent value too, as you rarely see a good hitter in Coors Field being priced below $3,500 on FanDuel. What we like about Murphy is his recent form, with the Rockies lefty providing a .350 AVG and .505 SLG over his last 27 games. That's the stud hitter that we've become accustomed to and his .905 OPS against righties since 2016 only adds to his value.
Matt Beaty FD - 1B 2400 DK - 1B/OF 3500
Opponent - ARI (Taylor Clarke) Park - LAD
FD - 10.76 DK - 8.24
Beaty has come out of nowhere to produce for the Dodgers and we have to love him at this price. Beaty has actually been playing at a $3,000 level on FD and a $4,000 on DK and it's hard to understand why he remains so cheap. While he's only playing against righties, he's doing some serious damage against them. In fact, Beaty is boasting an .804 OPS with the platoon advantage in his favor and that's huge against a guy with a 6.10 ERA and 1.51 WHIP.
If you're in need of a catcher, Chris Iannetta and Yasmani Grandal pop up very highly in our projection system.
Second Base

Ryan McMahon FD - 2B 3000 DK - 2B 4100
Opponent - HOU (Jose Hernandez) Park - COL
FD - 12.73 DK - 9.75
This is the second of numerous Rockies, as we simply can't argue with their projected run total. Vegas has Colorado projected for nearly seven runs here and that's easily one of the highest totals of the season. A major reason for that is because of this ballpark but facing a pitcher making his debut only adds to their intrigue. Since taking over primary duties at second base, McMahon has been really good. In fact, McMahon is hitting .274 over his last 16 games while providing 12 RBI in the middle of this potent lineup.
Derek Dietrich FD - 2B 2700 DK - 1B/2B 4500
Opponent - MIL (Chase Anderson) Park - CIN
FD - 11.25 DK - 8.6
Dietrich has quietly had a really good season for the Reds and it's a wonder why he's below $3,000 on FanDuel. Anytime Cincinnati faces a righty, we want to get Dietrich into our lineup. The reason for that is because Dietrich is generating a .610 SLG and .974 OPS with the platoon advantage in his favor. That really makes him enticing against Chase Anderson, who's pitching to a 4.42 ERA and 1.33 WHIP so far this season. If he doesn't find his way into the lineup, don't forget about Scooter Gennett in the same matchup.
Shortstop
Niko Goodrum FD - SS 2800 DK - OF/SS 3800
Opponent - CHW (Reynaldo Lopez) Park - CHW
FD - 11 DK - 8.45
We have to get some Tigers into our build, as they're easily the best cheap stack on the board. There's one sole reason for that and it's because they're facing Reynaldo Lopez. The White Sox righty is currently pitching to a 6.12 ERA and 1.58 WHIP. That's obviously atrocious and it puts all of these cheap Tigers in play. Goodrum would play a major part of that in the heart of the order, as his .729 OPS since last year makes him worth a shot in this price range. It's by no means a high-end option but Goodrum is definitely one of the best punt plays on the board.
Trevor Story FD - SS 4000 DK - SS 4500
Opponent - HOU (Jose Hernandez) Park - COL
FD - 17.18 DK - 13.04
We have a ton of Rockies in this article, so let's go over their matchup. The fact that the Astros have to call up their 29th-ranked prospect says a lot about the injuries to this rotation and they're really throwing this kid to the wolves in Coors Field. We're talking about a guy who has a 4.47 FIP at the minors and it's going to be tough for him to navigate through this offense and ballpark. That definitely puts Story in play, who's expected to make his return from the IL here. The stud shortstop has a .907 OPS this season and a 1.074 OPS at home.
Third Base
Tommy La Stella FD - 3B 3300 DK - 2B/3B 4700
Opponent - TEX (Ariel Jurado) Park - TEX
FD - 14 DK - 10.78
This dude has been mashing baseballs this season and it's truly one of the stories of the year. His 18 homers are already well above a career-high, as he's actually getting close to matching his career total. It's all a matter of changing his swing and it's clear that La Stella definitely found something. That change in strategy and form makes this price hard to understand and his numbers dwarf this price tag. What we love here is that he gets to face a righty, with La Stella posting a .535 SLG and .904 OPS against right-handed pitching so far this season.

Josh Donaldson FD - 3B 3000 DK - 3B 4100
Opponent - PHI (Nick Pivetta) Park - ATL
FD - 10.22 DK - 7.64
It was tough to pick a second third baseman but Donaldson has really found his power stroke over recent weeks. Since June 11, Donaldson has seven homers and 14 RBI in that 19-game span. That's led to an OPS north of 1.000 and it's becoming quite clear that he's returning to the Toronto Donaldson we all knew and loved. Getting to face Nick Pivetta should only boost those numbers, with the Philly righty pitching to a 5.63 ERA and 1.52 WHIP this season. There's some thought that Pivetta may not even start here but Donaldson is still a nice value at this price no matter who he faces.
Outfield

Mike Trout FD - OF 4500 DK - OF 5600
Opponent - TEX (Ariel Jurado) Park - TEX
FD - 18.17 DK - 13.56
Shohei Ohtani FD - OF 3800 DK - OF 5300
Opponent - TEX (Ariel Jurado) Park - TEX
FD - 15.13 DK - 11.42
Stacking bats in Texas is always a good idea and we love the Angels here. While they will be playing with heavy hearts after the Tyler Skaggs passing, they're in a great spot to succeed. Hitting in Arlington is huge for any bats, with that ballpark ranking as the second-best hitting park in the Majors, only behind Coors Field. That obviously puts Trout in play, who's simply the best hitter in the game. Shohei Ohtani isn't shabby himself, as he's top-20 in the league in both OPS and xwOBA since joining the Angels last season. We especially like Ohtani against righties, as he's providing a 1.002 OPS with the platoon advantage in his favor. Ariel Jurado is a pitcher due for some serious negative regression too, as his 4.72 xFIP is way off of his ERA below 4.00.

David Dahl FD - OF 3700 DK - OF 5400
Opponent - HOU (Jose Hernandez) Park - COL
FD - 16.1 DK - 12.33
If we like the Rockies, we have to love Dahl. This dude has probably been their best hitter the last two months and it's time for people to take notice. FanDuel is the one who really needs to alter their pricing, as he should be above $4,000 with his current numbers. Over his last eight games, Dahl has a 1.132 OPS while providing a .342 AVG and 1.025 OPS over his last 31 games in total. He's been even better at home, with Dahl generating a 1.054 OPS at home for his career. That doesn't even take into consideration that he's better against right-handed pitching and batting in the heart of an order projected for seven runs.
GRAB A FREE TRIAL OF OUR PROJECTION SYSTEM, AND CHECK OUT DFSR PRO!
image sources
AP_19132837167109 Trout: AP Images
FREE EBOOK
SECRETS TO CRUSHING DAILY FANTASY FOOTBALL!
DON'T SET ANOTHER LINEUP BEFORE YOU READ THIS BOOK.