Baseball Picks Daily Fantasy
Expert Advice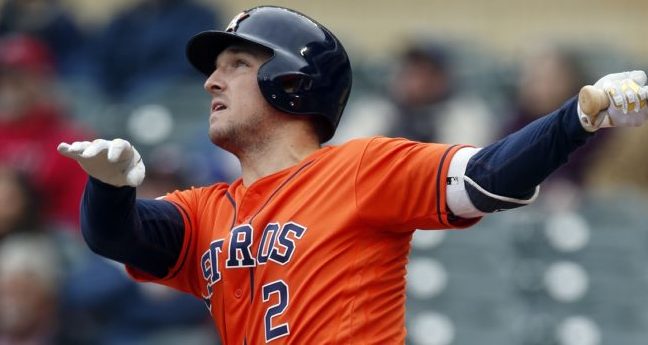 DraftKings and FanDuel MLB Picks for Friday 8/23/19
Now's your chance to get DFSR PRO, which will give you access to our MLB and NBA optimizers and our new player lab! Get started for free by clicking the button below.
Pitchers

Jose Berrios FD - P 8900 DK - SP 10000
Opponent -
DET (Matthew Boyd)
Park -
MIN
FD
- 39.48
DK
- 21.08
Wow, this Berrios
FanDuel
price is absolutely fantastic. I was sure that we'd be looking at a five-figure number but we're actually getting quite the discount. A couple of bad starts recently is what's lowered that number but we're still talking about one of the best pitchers around. That's evident by his 3.37 ERA, 1.18 WHIP and 8.6 K/9 rate. That pairs beautifully with the fact that he's thrown at least 5,2 innings in 23 of his 25 starts this season and six innings seem like a guarantee against an offense like this. In fact, the Motor City Kitties currently rank bottom-two in runs scored, OBP, OPS, xwOBA and K rate. That's why Berrios and the Twinkies enter this matchup as a -220 favorite.
Lance Lynn FD - P 9700 DK - SP 10500
Opponent -
CHW (Dylan Cease)
Park -
CHW
FD
- 38.31
DK
- 20.78
If you would have told me that Lynn was a $10,000 player at the beginning of the year, I would have told you you're crazy. If you would have told me that I would recommend him at this price, I would tell you that you're certifiably insane. We're at that point though and it's far from crazy to say that because of his bounceback season. Over his last 19 starts, Lynn is pitching to a 2.90 ERA, 1.10 WHIP and 10.8 K/9 rate. Those are ridiculous numbers in a hitter's haven like Globe Life Park and anytime he gets to pitch on the road, we have to be even more encouraged. All of that puts him in consideration but facing a White Sox team who ranks 28th in runs scored, 27th in OPS, 26th in K rate and 25th in xwOBA makes him one of the best options out there.
If you're looking for someone cheaper,
Vince Velasquez
faces the putrid Marlins offense and has been much better the last month or so.

Catcher/First Base
Josh VanMeter FD - 1B 2800 DK - 2B/OF 4100
Opponent -
PIT (Mitch Keller)
Park -
PIT
FD - 11.11 DK - 8.51
VanMeter is actually second base eligible on
DraftKings
and that would be the best place to use him if you have a choice. We like him on either site though, as he's simply way too cheap. The reason for that is because of his recent form, with JVM hitting .337 over his last 31 games while providing four steals and a .955 OPS in that span. That's quite the versatile player and it makes VanMeter one of the best values out there. He happens to get the platoon advantage against
Mitch Keller
too and that's huge against a guy with a 8.86 ERA and 2.20 WHIP.

Paul Goldschmidt FD - 1B 3300 DK - 1B 4500
Opponent -
COL (Peter Lambert)
Park -
STL
FD - 13.09 DK - 9.86
Goldy has been slightly disappointing this season for the Cardinals but it's lowered his price way too low. We're still talking about one of the best first basemen in the game and we simply can't fade him in a matchup like this. The Cardinals get to face
Peter Lambert
, who's currently pitching to a 6.55 ERA and 1.56 WHIP. That's really scary against Goldy, who's still got 28 homers and a .798 OPS in a "down" year. For his career, Goldschmidt has a .391 OBP, .525 SLG and .918 OPS, just to prove how good this guy is.
Justin Smoak
remains way too cheap and he could have success against a struggling rookie like
Justus Sheffield
. Also, if you're in need of a catcher,
Yasmani Grandal
gets to bat from the left side against
Merrill Kelly
.
Second Base

Jose Altuve FD - 2B 4300 DK - 2B 5300
Opponent -
LAA (Jose Suarez)
Park -
HOU
FD - 15.75 DK - 12.2
Altuve is the first of many Astros in this article and it's easy to see why when looking at this matchup. Not only does Houston send out a lineup full of potent righties, they also happen to face one of the worst lefties in the game. In fact,
Jose Suarez
is currently pitching to a 6.75 ERA, 6.59 FIP and 1.69 WHIP. That's a disaster against a lineup like this and especially a guy like Altuve. The little second baseman has an OPS north of 1.000 over the last month and has a .424 OBP, .774 SLG and 1.198 OPS against left-handers so far this season.
Jason Kipnis FD - 2B 2800 DK - 2B 3800
Opponent -
KC (Jake Junis)
Park -
CLE
FD - 9.97 DK - 7.59
It's a wonder why these sites have kept Kipnis' price so low. This dude has done nothing but produce the last two months and I'd argue that he should be $500 more on each site. Over his last 54 games, Kipnis has a .299 AVG, .364 OBP, .525 SLG and .885 OPS. That's way too big of a sample size to overlook and it's really no surprise when you see that he has a career OPS approaching .800 against right-handers. He gets to face a weak righty here too, with Junis pitching to a 4.78 ERA and 1.38 WHIP this season.
Shortstop

Paul DeJong FD - SS 3200 DK - SS 4300
Opponent -
COL (Peter Lambert)
Park -
STL
FD - 11.51 DK - 8.74
DeJong has been wildly inconsistent all season long but the numbers are hard to argue with. Hitting 22 homers en route to a .455 SLG and .781 speaks for itself, as that's actually right on par with his career averages. That's why he bats in the heart of this St. Louis lineup and that alone makes him hard to fade in such an intriguing matchup. We already discussed how bad Lambert is in the Goldy write-up but the fact that the Cardinals are projected for more than five runs shows just how weak this righty is.

Jean Segura FD - SS 3200 DK - SS 4200
Opponent -
MIA (Hector Noesi)
Park -
MIA
FD - 11.4 DK - 8.98
Segura just continues to be disrespected on these DFS sites. The little shortstop has been a stud for four years now and it's hard to understand why he remains such a value. Since 2016, Segura is hitting .303 while providing a .794 OPS. That's all you can ask for from a shortstop in this price range and this matchup is simply fantastic. The Phillies get to face
Hector Noesi
, who's pitching to a 9.39 ERA and 1.50 WHIP this season and a 5.46 ERA and 1.47 WHIP for his career.
Third Base

Vladimir Guerrero Jr. FD - 3B 2900 DK - 3B 4000
Opponent -
SEA (Justus Sheffield)
Park -
SEA
FD - 12.04 DK - 9.22
Guerrero is simply one of the best talents in the game. That was on full display in the home run derby and he's shown flashes in the second half. Since July 19, Guerrero is hitting .373 while providing a .657 SLG and 1.095 OPS. That's the stud prospect that we've been waiting for and it's scary to think that this dude will be posting numbers like this for the next decade. That truly makes this price tag shocking and he happens to face a rookie here who has a 7.94 ERA and 2.29 WHIP in four games at this level.

Alex Bregman FD - 3B 4200 DK - 3B/SS 5500
Opponent -
LAA (Jose Suarez)
Park -
HOU
FD - 16.2 DK - 12.21
Bregman is the second piece to our Houston stack and he's probably my favorite pure play on the board. While you do have to pay a ton to use him, it's worth every penny in my opinion. Those aforementioned Suarez numbers are a major reason why, as it gives Bregman the platoon advantage in his favor. So far this season, Bregman is generating a .403 OBP, .644 SLG and 1047 OPS against southpaws. That doesn't even take into consideration that Bregman has a .438 OBP, .600 SLG and 1.038 OPS over his last 40 games.
Outfield

George Springer FD - OF 4100 DK - OF 5300
Opponent -
LAA (Jose Suarez)
Park -
HOU
FD - 16.84 DK - 12.74
Springer is the final piece to our Houston stack and he very well may be the most important part of it. The simple fact is, you need a leadoff hitter in an elite stack like this, particularly an MVP candidate like Springer. We're talking about a guy with a .295 AVG, .379 OBP, .568 SLG and .947 OPS. Those stellar numbers are crazy atop this dangerous lineup and he's been even better against lefties. In fact, Springer has a .440 OBP and .969 OPS with the platoon advantage in his favor this season and he gets to face a gas can like
Jose Suarez
.

Ryan Braun FD - OF 3000 DK - OF 4800
Opponent -
ARI (Merrill Kelly)
Park -
MIL
FD - 11.76 DK - 8.98

Trent Grisham FD - OF 3100 DK - OF 3500
Opponent -
ARI (Merrill Kelly)
Park -
MIL
FD - 11.82 DK - 9.05
Let's get a couple of Milwaukee bats in here against
Merrill Kelly
. A 4.63 ERA and 1.32 WHIP looks pretty bad but he's been even worse recently. In fact, Kelly is pitching to a 6.00 ERA and 1.45 WHIP over his last nine starts. That has his rotation spot in flux and a matchup with the Brewers is the sort of thing that could end it for him altogether. Braun would be one of the cheapest pieces to that stack, as he'll bat in the heart of the order at just $3,000. Braun has been feeling it recently too, hitting .324 over his last 33 games en route to a 1.019 OPS.
We're going to preface this Grisham write-up by saying that we only want to use Grisham if he leads off. He and
Lorenzo Cain
have been switching off at the leadoff spot atop this dominant lineup but Grishman may get the call here against a righty. The reason for that is because Grisham happens to bat from the left side while Cain has struggled against right-handers all year. While he's been mediocre in his time with the Brewers, we're talking about a guy who posted a .381 AVG, .471 OBP, .776 SLG and 1.247 OPS at Triple-A this season. That shows that he has the capability and it's definitely worth a shot against a guy like Kelly.
GRAB A FREE TRIAL OF OUR PROJECTION SYSTEM, AND CHECK OUT DFSR PRO!
FREE EBOOK
SECRETS TO CRUSHING DAILY FANTASY FOOTBALL!
DON'T SET ANOTHER LINEUP BEFORE YOU READ THIS BOOK.