Baseball Picks Daily Fantasy
Expert Advice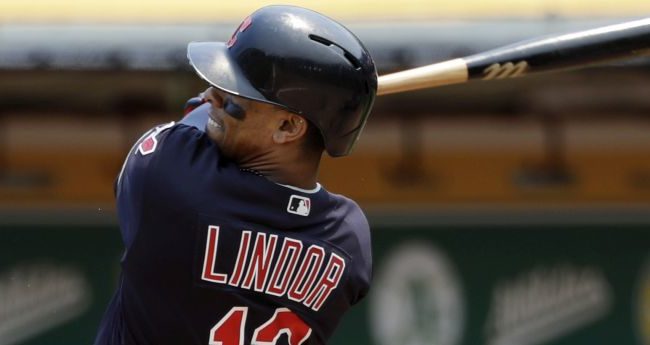 DraftKings and FanDuel MLB Picks for Thursday 9/5/19
Now's your chance to get DFSR PRO, which will give you access to our MLB and NBA optimizers and our new player lab! Get started for free by clicking the button below.
Pitchers
Early
Zach Plesac FD - P 8600 DK - SP 8100
Opponent - CHW (Reynaldo Lopez) Park - CLE
FD - 27.68 DK - 14.66
After flying through the Indians farm system, rookie Zach Plesac has been having a solid season in the bigs posting seven wins in 17 starts with a 3.61 ERA and while the xFIP(5.10) suggests some regression, he has attacked weaker opponents very well this season. Great news as he will get a terrific matchup this afternoon against the White Sox who have struggled to a .301 wOBA, 87 wRC+, and 26% K rate over the last 14 days and are the only team in that time without at least 10 home runs. We have a small sate today with some of the top pitchers in sub-optimal matchups making Plesac the easy play for me considering his price in the $8K range on both sites.
Also Consider: Logan Webb(SF) to save even more salary at the position and load up on bats
Main
John Means FD - P 7400 DK - SP 6100
Opponent - TEX (Kolby Allard) Park - BAL
FD - 26.72 DK - 14.09
Strasburg is easily the top pitcher on this slate but to fit him on DraftKings along with some top bats, we are going to need some value and for me, it comes in the form of John Means. After it looked like his run-hot ERA came to end through a down stretch from the middle of July to the middle of August, he has picked it back up allowing just five earned runs over his last three starts while averaging 20.4 DK/35.7 FD points per game. He is in a great spot to continue that run tonight facing a Rangers team with an ugly 84 wRC+ and 26.4% K rate vs. lefties and has also been struggling a ton over the last seven(62 wRC+) and 14 days(49 wRC+). At his price on DraftKings, we are looking for about 12 points(2x) to hit value and also gives us about 4x upside.  He is in play in all formats for me tonight.
Also Consider: Stephen Strasburg(WSH) if playing up or rookie Kolby Allard(TEX) who looked terrific in his last two starts(12 IP, 2 ER, 12 K's, 1 BB)

Catcher/First Base
Early


Carlos Santana FD - 1B 4000 DK - 1B 5100
Opponent - CHW (Reynaldo Lopez) Park - CLE
FD - 14.34 DK - 10.69
The Indians lead all teams in implied runs on this small slate and will be my top priority in all formats. They get a plus matchup against Reynaldo Lopez who is coming off a blowup where he lasted just .2 innings and for the season sits with a 5.41 ERA and nearly identical 5.40 xFIP. His biggest issue has come against lefties where he has walked 12% and of batters, given up a .371 wOBA and sits with an ugly 6.22 xFIP in the split. Enter Carlos Santana who has been consistent all season with a .289 average and .408 on-base percentage and while as a switch hitter he has been slightly better vs. lefties, he has been rock solid vs. righties as well with a .384 wOBA, 138 wRC+, and .269 ISO. Fire up Santana in all formats.
Also Consider: Ryan McBroom(KC) as a punt play or Robert Perez(CLE) at catcher if he is in the lineup
Main

Sam Travis FD - 1B 2800 DK - 1B/OF 3300
Opponent - MIN (Martin Perez) Park - BOS
FD - 14.44 DK - 11.04

Ji-Man Choi FD - 1B 2800 DK - 1B 3800
Opponent - TOR (Trent Thornton) Park - TB
FD - 13.12 DK - 9.88
I am going the value route, at least for cash games, at the first base position tonight but still getting exposure to two of my top teams on the slate. Sam Travis is a platoon player for the Red Sox who should be back in the lineup facing a lefty and while none of the stats stand out he will get lots of opportunities to collect fantasy points as he has been hitting 5th in the lineup behind JD Martinez when starting. For the Rays, I am liking Choi who, like Travis, is more of a platoon player but gets more at-bats facing more righties and has been solid with a .348 wOBA and 120 wRC+ in the split. Both players give us salary relief to load up at pitcher or with top bats while still getting exposure to the top projected scoring teams on the slate making them top plays in all formats if starting.
Also Consider: Josh Bell(PIT) if paying up 
Second Base
Early

Kolten Wong FD - 2B 2900 DK - 2B 4300
Opponent - SF (Logan Webb) Park - STL
FD - 8.85 DK - 6.83
With injuries and an attempt to create more offense, the Cardinals have changed up their lineup and one player benefiting from that is Kolten Wong. He has mostly been fantasy irrelevant hitting down in the order on an underperforming team but has been solid hitting .285 on the season with .367 on-base percentage. He has been hitting 2nd in the lineup for 12 games now and has impressed with hits in 10 of those 12 games. He is in play in all formats, but his best value comes on FanDuel under $3K.
Also Consider: Freddy Galvis(CIN) as a pivot
Main

Luis Arraez FD - 2B 2700 DK - 2B/3B 4200
Opponent - BOS (Nathan Eovaldi) Park - BOS
FD - 8.59 DK - 6.57
Rookie Luis Arraez has made a huge impact for both the Twins and fantasy owners as he enters Thursday with a very impressive .343 average and elite .408 on-base percentage. He doesn't provide a ton of upside with just three home runs but at his price, is one of the best PTS/$ plays on the slate and he enters the night with multi-hit efforts in three straight. He has been up and down in the lineup so stay tuned for confirmed lineups as my exposure would grow if he is back up in the top half tonight.
Also Consider: Jose Altuve(HOU) in a plus matchup with strong splits vs. lefties or Adam Frazier(PIT) in the mid-range as a nice PTS/$ play if back leading off
Shortstop
Early


Francisco Lindor FD - SS 4200 DK - SS 5600
Opponent - CHW (Reynaldo Lopez) Park - CLE
FD - 16.59 DK - 12.65
Even with just four games, it shouldn't be too hard to get a couple of the Indians top bats in our lineups with some of the value plays that have been popping with September callups. That brings me to my favorite play on the slate and the top projected player in the system, Francisco Lindor. Like Santana, he has been consistent all season with a .297/.349/.535 slash line and is also a switch hitter but much better from the left side posting a .375 wOBA, 132 wRC+, and .271 ISO in the split. The price is high but he is my top player to build around today at any position.
Also Consider: Jose Iglesias(CIN) as a value at the position
Main


Xander Bogaerts FD - SS 4100 DK - SS 5300
Opponent - MIN (Martin Perez) Park - BOS
FD - 19.03 DK - 14.52


Alex Bregman FD - SS 4400 DK - 3B/SS 4900
Opponent - SEA (Marco Gonzales) Park - HOU
FD - 14.86 DK - 11.2
Shortstop is, by far, my favorite position to pay up at tonight and so much I will likely be running both of these players on both sites(Bregman also 3B on DraftKings). Let's start with Bogaerts and the Red Sox who have an implied run line over seven facing Martin Perez who has been nowhere near the same pitcher in the second half with a 6.17 ERA/5.30 xFIP. As for Bogaerts, he has been one of the best hitters in the league in the second half with a .337/.393/.648 slash line with 14 home runs and 38 RBI.
For Bregman, he has built on his breakout season a year ago and with hits in 11 of his last 12 games including eight multi-hit efforts, he enters the night with an elite .297/.416/.575 slash line. On top of that, he not only gets a plus matchup vs. Marco Gonzalez but he also crushes lefties to the tune of a .436 wOBA, 181 wRC+, and .338 ISO.
Also Consider: Willy Adames(TB) as a punt
Third Base
Early

Hunter Dozier FD - 3B 3700 DK - 3B/OF 4200
Opponent - DET (Matthew Boyd) Park - KC
FD - 10.68 DK - 8.16
While I am not in love with the matchup vs. Boyd we are dealing with a very thin position on this small slate so I am willing to sacrifice. The good news is that despite some injuries and playing 116 games, Dozier took a huge step forward in 2019 with 24 home runs and 77 RBI and entered Wednesday night hitting .278 with .353 on-base percentage. He has been solid all-around but better against lefties with a .384 wOBA, .141 wRC+, and whopping 61.6% hard contact rate in the split. At his price, he is worth a shot in all formats.
Also Consider: Eugenio Suarez(CIN) if back in the lineup or Dawel Lugo(DET) as a punt play
Main


Joey Wendle FD - 3B 2200 DK - 2B/3B 3100
Opponent - TOR (Trent Thornton) Park - TB
FD - 9.56 DK - 7.46
After spending up at the shortstop position(possibly both I mentioned), we are going to need most likely need to stack a value team and one that stands out is the Rays. I talked about Choi above and Wendle comes even cheaper and it comes from his .214 average on the season but he has been better lately with hits in nine of his last 10 games. Even is he is back hitting at the bottom of the lineup I will consider a wrap-around stack with the Rays tonight.
Also Consider: Colin Moran(PIT) in all formats or Renato Nunez(BAL) as a GPP pivot 
Outfield
Early


Jake Bauers FD - OF 2600 DK - 1B/OF 3700
Opponent - CHW (Reynaldo Lopez) Park - CLE
FD - 12.43 DK - 9.38

Phillip Ervin FD - OF 2400 DK - OF 3800
Opponent - PHI (Jason Vargas) Park - CIN
FD - 9.88 DK - 7.57
The outfield is an area I will be mining for value today to fit Santana and Lindor of the Indians in almost all of my lineups. Let's start with their teammate Jake Bauers who has been getting opportunities against right-handed pitching lately and enters today's game reaching base in four of his last five games with a home run, four RBI, and three runs scored. He also gets a slight bump facing Lopez who has struggled much more against lefties.
The other value I am looking at is Phillip Ervin if he gets another start which is likely as he has been platooning against lefties. He is getting the opportunity as he has absolutely crushed in the split with a .465 wOBA, 187 wRC+, and .317 ISO over 6 plate appearances. Both batters give us that salary relief we need to get a top pitcher and bats in our lineup and are in play in all formats.
Also Consider: Aristides Aquino(CIN) vs. a lefty if paying up or Oscar Mercado(CLE) as a mid-range play
Main

Austin Meadows FD - OF 4000 DK - OF 4600
Opponent - TOR (Trent Thornton) Park - TB
FD - 13.33 DK - 10.29
The Rays are right near the top when looking at implied runs tonight and I already mentioned some value plays and to put it all together I will be loading up on Austin Meadows. In his first full season with the Rays(traded from PIT in 2018), the 24-year-old Meadows has posted a .280/.348/.539 slash line with 26 home runs and 73 RBI over 118 games. He also comes in hot with hits in four straight and six of his last seven games with three doubles and three home runs. The matchup also lines up as Thornton has struggled in the second half posting a 6.69 ERA and 5.81 xFIP while giving up nine home runs in eight starts(17% HR/FB rate). Fire up Meadows in all formats.
Also Consider: Mookie Betts/J.D. Martinez(BOS) as top pay up options that should be easy to fit with the values I mentioned above or Bryan Reynolds/Starling Marte(PIT)
GRAB A FREE TRIAL OF OUR PROJECTION SYSTEM, AND CHECK OUT DFSR PRO!
FREE EBOOK
SECRETS TO CRUSHING DAILY FANTASY FOOTBALL!
DON'T SET ANOTHER LINEUP BEFORE YOU READ THIS BOOK.