Baseball Picks Daily Fantasy
Expert Advice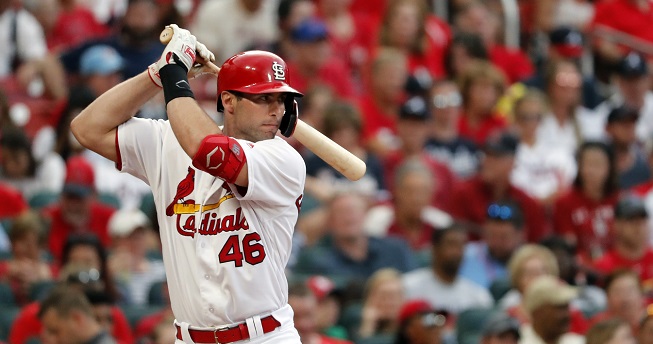 DraftKings and FanDuel MLB Picks for Monday 9/23/19
The season is nearing an end, but Monday is still a very slow day with only five games on the schedule as teams prepare for the final push. This is the last week of the regular season and most teams are firmly out of contention. That can make things rather tricky considering the lack of motivation on many teams.
Now's your chance to get DFSR PRO, which will give you access to our NFL and MLB optimizers and our new player lab! Get started for free by clicking the button below.
Pitchers
Steven Matz FD - P 8900 DK - SP 7600
Opponent -
MIA (Caleb Smith)
Park -
NYM
FD
- 32.02
DK
- 16.45
Matt isn't exactly a worldbeater, but we'll take what we can get on this shorter slate. He's facing a Marlins' team ranked second-to-last on the season in wOBA against lefties and starting a number of callups down the stretch. Matz enters as the biggest moneyline odds favorite, -193 at home, and can strike out hitters at just under a K/9. With
Blake Snell
likely on another conservative pitch count returning from arm surgery, Matz comes as the cash game play for Monday at these prices.

Patrick Corbin FD - P 10500 DK - SP 11800
Opponent -
PHI (Zach Eflin)
Park -
WSH
FD
- 37.03
DK
- 20.32
If there's enough savings in the bats, then it might make sense paying up for Corbin here. He doesn't have quite the win odds (-171) or as good a matchup as Matz, but is the better arm. He has a 3.61 xFIP on the season and is striking out 10.6 batters per nine. The 8% walk rate is up a bit over his last couple of seasons and I don't exactly love the matchup against the Phillies. But, in theory, Washington is still playing for something here as they work to secure the wildcard slot in the NL. At this point in the season, that kind of thing really matters considering so many teams just don't have a single thing to play for.
If you think
Adam Wainwright
(
FD
$9200
DK
$8100) can in anyway maintain his recent form then he looks like a good play against the Diamondbacks. I'm a bit skeptical though and think he's running a bit hot over the last four games.

Catcher/First Base

Paul Goldschmidt FD - 1B 3600 DK - 1B 4500
Opponent -
ARI (Alex Young)
Park -
ARI
FD - 13.28 DK - 10
Goldschmidt's season-long numbers don't look all that impressive, but that has more to do with his struggles against righty arms. Against lefties, he's been borderline elite with a .914 OPS and .378 wOBA in that split. He's walking 18% of the time and striking out only 19% of the time against lefties, which bodes well in the matchup against
Alex Young
. The latter's 4.51 xFIP is more than a run higher than the 3.27 ERA and the Cardinals' righties are in a good spot on Monday to put up some runs.

Justin Smoak FD - 1B 2900 DK - 1B 3800
Opponent -
BAL (Dylan Bundy)
Park -
TOR
FD - 11.42 DK - 8.54 Smoak's season hasn't been to one to write home about but he's had a fair amount of bad luck int there. The .219 BABIP is nearly 50 points lower than his career average and he's shown a lot of patience this season with a 16% walk rate while cutting down the strikeouts to 21%. This profiles well against
Dylan Bundy
who is sporting a 4.55 xFIP with an 8% walk rate. Smoak should be in the middle of the order and the Blue Jays actually have the highest opening implied run line at 5.14.
Second Base
Cavan Biggio FD - 2B 3800 DK - 2B 5000
Opponent -
BAL (Dylan Bundy)
Park -
TOR
FD - 11.44 DK - 8.76 As mentioned with Smoak, The Blue Jays enter the game projected to put up the most runs on this short slate. From a fantasy perspective, Biggio has had a successful mid season call up, hitting 15 home runs and stealing 14 bases. The future is bright for the 24 year-old and he should be in the second spot for the Blue Jays here. He's also shown patience with a 16% walk rate, though the 29% K rate remains something of an issue. He's been much, much better against righties this season with an OPS 140 points higher in that split.

Asdrubal Cabrera FD - 2B 2900 DK - 2B/3B 4300
Opponent -
PHI (Zach Eflin)
Park -
WSH
FD - 10.53 DK - 8.05
Cabrera sat out Sunday with an ankle issue, but I expect him to be back in the lineup on Monday against the righty Eflin. The former brings in an 11% walk rate and mid-.700s OPS, coming on the cheaper side on both sites. He's put up a little pop with 17 home runs this year and Eflin is a below-average arm. Dude strikes out less than 7.5 batters per nine with a 4.67 xFIP, much higher than the 4.00 ERA. Cabrera should hit sixth in the lineup and makes for a safe, if unsexy pivot off of Biggio.
Shortstop

Paul DeJong FD - SS 3300 DK - SS 4200
Opponent -
ARI (Alex Young)
Park -
ARI
FD - 11.74 DK - 8.91
It sure seems like
Paul deJong
should be better against lefties considering his walk rate is higher in that split and it does buck some convention for him to be this kind of reverse splits guy. It's why I'm ok with him at these prices against the lefty
Alex Young
on Monday. DeJong did move down the order some which cuts into his plate appearance expectation, but the salaries aren't prohibitive at all in this matchup.

Jonathan Villar FD - SS 3500 DK - 2B/SS 4900
Opponent -
TOR (Clay Buchholz)
Park -
TOR
FD - 10.91 DK - 8.51
On a slate like this, we might just have to hold our collective noses and roster some hitters on bad teams. Villar is just that kind of guy. He'll draw one of the worst arms on the slate in
Clay Buchholz
who owns a 5.21 xFIP and 5.22 K/9 rate in his 50 innings this season. Villar is around an .800 OPS guy this season with 23 home runs and the 38 steals really bolstering the fantasy case. He's a great deal on
FanDuel
in the mid-$3K range and should be in the leadoff spot on Monday.
Third Base

Vladimir Guerrero Jr. FD - 3B 3200 DK - 3B 4000
Opponent -
BAL (Dylan Bundy)
Park -
TOR
FD - 12.4 DK - 9.5
Vlad Jr. got a rest day on Sunday, but should be back in the lineup on Monday against Bundy. He's had a solid second half of the season with a .837 OPS and .354 wOBA. He's also been significantly better against righties since being called up with an OPS almost 200 points higher in that split. This is a smash spot against a home run machine like Bundy and the prices are way too low on Vlad for both
FanDuel
and
DraftKings
. I suspect he's something like a chalk play.

Joey Wendle FD - 3B 2700 DK - 2B/3B 3500
Opponent -
BOS (Jhoulys Chacin)
Park -
TB
FD - 10.53 DK - 8.21
Wendle has taken some reps in the Tampa Bay leadoff slot and at these prices that lineup placement makes up for some of his fantasy deficiencies. He has no power, little speed and doesn't take a ton of walks. Not great right? Correct, but hitting at the top of the order in a plus matchup is a pretty big boon for the guy considering he's coming around punt salaries on both sites. There isn't a ton of value at 3B on Monday so going cheap isn't the worst option.
Outfield
Dexter Fowler FD - OF 2800 DK - OF 4000
Opponent -
ARI (Alex Young)
Park -
ARI
FD - 11.15 DK - 8.45
Tommy Edman FD - 3B 3000 DK - 2B/3B 5100
Opponent -
ARI (Alex Young)
Park -
ARI
FD - 10.46 DK - 8.01

Marcell Ozuna FD - OF 3300 DK - OF 4500
Opponent -
ARI (Alex Young)
Park -
ARI
FD - 12.03 DK - 9.2
These guys will likely go 1,2,4 in the lineup on Monday against the lefty. While it hasn't been the case this season, for his career Fowler has been better against lefties with an .803 OPS and much lower 17% K rate. He's closing in on a career-high home run number if he hits just one more and there are dribs and drabs of speed in his fantasy profile.
Meanwhile, Edman has raked lefty pitching this season with a .914 OPS, .379 wOBA and 137 wRC+ in that split. He doesn't take many walks, but is also very tough to strike out at only 15%. He's also hit 10 home runs and stolen 13 bases in his 312 plate appearances, making for a higher floor cash play considering the
contact
rate.
And finally, Ozuna has really struggled against lefties this season, with below replacement level numbers in that platoon. He does have an .800 OPS this year with 29 home runs, but a lot of the damage has been against righties. That being said, the .174 BABIP against southpaws isn't sustainable (in a good way) and he does have a 50% hard
contact
rate in that split. I love stacking all three of these guys if possible on
FanDuel
along with Goldie. DeJong would be my odd man out of the Cards' stack if it came to it.
Keep an eye on the Blue Jays lineup for Monday. With
Bo Bichette
out of the lineup and in the concussion protocol, they've rotated a few different guys through that spot.
Anthony Alford
,
J.D. Davis
and
Billy McKinney
have all taken (unsuccessful) cracks at it. All three are coming cheaper on both sites and would make for value plays if they found themselves at the top of the order again.
GRAB A FREE TRIAL OF OUR PROJECTION SYSTEM, AND CHECK OUT DFSR PRO!
FREE EBOOK
SECRETS TO CRUSHING DAILY FANTASY FOOTBALL!
DON'T SET ANOTHER LINEUP BEFORE YOU READ THIS BOOK.