Basketball Picks Daily Fantasy
Expert Advice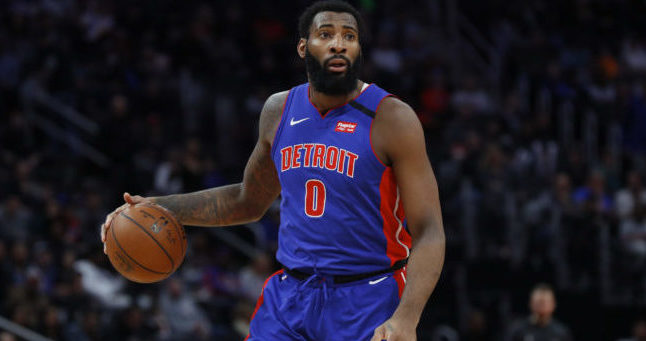 FanDuel NBA Picks and DraftKings NBA Picks - Monday, 1/27/20
On Sunday, Kobe Bryant, his daughter were among a group lost in a helicopter accident in California. It marks possibly the greatest tragedy in NBA history and sent shockwaves throughout the league and the world. I won't do it any justice by writing anything more than that here except to say that tragedies like this do make the other things we do in life, like fantasy basketball, pail in comparison. I feel great sadness for his family and also realize the lasting impact he had on fans of the game. It was a terrible, terrible day and the league will feel the effects for time to come.
Head on over a for your chance to get DFSR PRO, which will give you access to our NBA FanDuel and DraftKings optimizer, our NFL Optimizer and NHL Projections as well. Plus our new player lab! Get started for free by clicking the button below.
First time with NBA or NFL? Be sure to read our free NBA and NFL Ebooks on building lineups, general strategy and more. We've got you completely covered.
Point Guard

Austin Rivers
FD
- $3600
DK
- $3600
Opponent -
UTA
Proj Pts
FD
- 23.89
DK
- 24.42

Chris Clemons
FD
- $3500
DK
- $3000
Opponent -
UTA
Proj Pts
FD
- 27.83
DK
- 30.32
The Rockets are on a back-to-back which
Russell Westbrook
has been sitting as the season wears on. Add to that the status of
James Harden
who's doubtful with a thigh issue and you have a very thin Houston backcourt. The last time this happened back on December 29th. In that game, Rivers got the start and played 29 minutes finishing with a somewhat meager 9 points, five assists and a couple of steals. Coming near the minimums here, you can almost live with that performance and make a loose assumption he'd shoot better than the 2-7 he put-up that evening.
The real story though was Clemons off the bench who ran 34 minutes and finished with his (by far) best game of the season scoring 16 points and handing out nine assists. I think we can bullishly project a lot of minutes between these two guys and as punt plays I'm interested in just stacking them together and paying up at other position. And that's even working against a Jazz team that's excellent on defense. The Rockets just have very few options with both of their guards on the shelf for this game.

De'Aaron Fox
FD
- $7700
DK
- $8100
Opponent -
MIN
Proj Pts FD - 43 DK - 43.27
The Kings have had a rough go of it thanks, in seemingly large part, to some curious coaching decisions this season by Luke Walton. I do think the plan, when games are close, is to play Fox in the 36-37 minute range though. That's been the case in affairs where he stays out of foul trouble and Kings aren't getting blitzed. He's scored 20 or more points in four of the last six games and handed out eight or more assists in five of the last seven. This is a slightly below average Timberwolves team that's playing a top-7 pace. If getting away from the Houston PG pair, Fox makes a nice alternative.
If
Danilo Gallinari
sits again then I don't mind
Chris Paul
(FD $7500 DK $7500).
Shooting Guard
Donovan Mitchell
FD - $7600 DK - $7900
Opponent -
HOU
Proj Pts FD - 39.91 DK - 41.12
Mitchell is still coming entirely too cheap on both sites, but really more on
FanDuel
. Even with
Mike Conley
slowly working his way back into the fold Mitchell has been taking higher volume shot attempts and has scored 22 or more points in each of the last four games. The bigger issue is the lack of ancillary stats like assists and rebounds. He'd gone through a stretch of limited stats leading into last game when he put up eight rebounds and five assists against the Mavericks. In this matchup against Houston, in what should be a faster-paced/lower defense game Mitchell makes for a high floor play at these prices.
After Mitchell, there are a number of plays who we will need to take a wait-and-see approach for shooting guard on this slate.
If both
Goran Dragic
and
Kendrick Nunn
sit out again then
Jimmy Butler
(FD 8600 DK 8000),
Tyler Herro
(FD $4300 DK $5000) and
Duncan Robinson
(FD $3800 DK $5100) would see a lot minutes again. They'd all be values at their respective price points.
Dennis Schroder
(FD 6000 DK 6800) and
Shai Gilgeous-Alexander
(FD 7600 DK 7300) would be in play if
Danilo Gallinari
sits again.
And finally, I still wouldn't mind
Bogdan Bogdanovic
(FD 4500 DK 5300) if he was starting for
Buddy Hield
again.
Small Forward
Eric Gordon
FD - $4400 DK - $6900
Opponent -
UTA
Proj Pts FD - 27.88 DK - 30.28
Danuel House
FD - $3500 DK - $3900
Opponent -
UTA
Proj Pts FD - 18.58 DK - 18.76
Much like what the case is for the Rivers/ Clemons writeups at point guard, such is also the case for Gordon and House here. When you lose two guys in Westbrook and Harden who take almost every single shot for the Rockets and play some of the most minutes in the league, there's going to be a lot of opportunity to go around. Both of these guys are coming very cheap considering they are both candidates for at least double-digit shot attempts and have shown the ability to score with the big guns off the court. The game I mentioned before on the 29th of December saw House take his most shots of the season (18) and finished with 22 points and six boards in 32 minutes. Even if he came off the bench I'd expect him to get enough run to warrant a play on this slate.
Meanwhile, Gordon is still coming cheap on both sites and will remain in the starting lineup with both Harden and Westbrook out. His primarily fantasy skill is putting the ball in the bucket. In fact, among players who've scored more than 300
FanDuel
points this season, Gordon's 74% Points/
FanDuel
Points is tied for the highest percentage the league. That means if he's not scoring, he's not doing much else. Even at these prices that means he's got a lot of variance in his makeup.
Bojan Bogdanovic
(FD 5800 DK 5900) is interesting if you aren't stacking the Houston guys on
FanDuel
.
Power Forward

Kevin Love
FD - $7300 DK - $7900
Opponent -
DET
Proj Pts FD - 38.66 DK - 42.39
Love came out on fire against the Bulls on Saturday, but did almost nothing in the second half of the game and finished with 20 points and 12 rebounds. The final line was adequate, but owners were looking for a lot more after his torrid shooting in the first. He's still priced on the lower side, especially on FanDuel and does have 20-10+ potential in this game against the Pistons. Love has taken eight or more three pointers in each of his last four games and the usage has been there basically over the last month. Cleveland still stinks, so you have that to contend with but power forward in general is a weaker position which could make Love a chalkier play again on Monday.
Thaddeus Young
FD - $5500 DK - $4900
Opponent -
SA
Proj Pts FD - 31.17 DK - 31.14
The Bulls have really been brutalized by injury this season, especially in the front court and that's pressed
Thaddeus Young
into the starting role. Against the Cavaliers on Saturday, he played a season-high 35 minutes and scored 11 points while adding in three rebounds, two assists and three steals. This isn't all that robust a line considering the minutes and that will continue to be an issue when sharing the court with the likes of
Zach Lavine
. But with Wendell Carter and
Lauri Markkanen
out for awhile, there should at least be plenty of minutes for Thad and I think last game was at the low end of his expected production.
Center

Andre Drummond
FD - $10500 DK - $9600
Opponent -
CLE
Proj Pts FD - 53.14 DK - 52.62
Really the biggest issue with "trusting"
Andre Drummond
recently is the variability around the minutes. He's been buzzed off a couple of games, gotten injured and even had an ejection thrown in there. But when games are close and nothing weird happens, the plan seems to be playing him upper 30's minutes. And when that's the case he has as much upside as anyone in the game. On Saturday, in an overtime loss to the Nets he went for his seventh (7th!) 20-20 game of the season with 20 points and 21 rebounds. The price is still way to cheap on
DraftKings
and probably on FanDuel as well against a terrible Cavs team. I suspect he something like a chalk play on both sites.
Tristan Thompson
FD - $5700 DK - $5700
Opponent -
DET
Proj Pts FD - 35.18 DK - 36.54
Dewayne Dedmon
FD - $3700 DK - $4700
Opponent -
MIN
Proj Pts FD - 23.66 DK - 23.81
I see Drummond as easily the best center play of the slate even at the upper tier prices. But both Thompson and Dedmon offer some value at their respective price points. Thompson should see plenty of minutes as the Cavs try to deal with Drummond's size on the interior. That's been one of his bigger issues of late seeing as how the Cavs tend to get run over by their opponents. But the Pistons aren't that good either and this one should stay closer ("should" being the operative word).
Meanwhile, Dedmon struggled with foul trouble on Friday evening leading to reduced minutes. But he should remain in the starting lineup with
Marvin Bagley
out and does have double-double upside against the T-Wolves. That being said, having to front
Karl-Anthony Towns
isn't great for anyone looking to stay out of said foul trouble, so you have that to contend with. But he's still coming very cheap.
GRAB A FREE TRIAL OF OUR PROJECTION SYSTEM, AND CHECK OUT DFSR PRO!
FREE EBOOK
SECRETS TO CRUSHING DAILY FANTASY FOOTBALL!
DON'T SET ANOTHER LINEUP BEFORE YOU READ THIS BOOK.