Hockey Picks Daily Fantasy
Expert Advice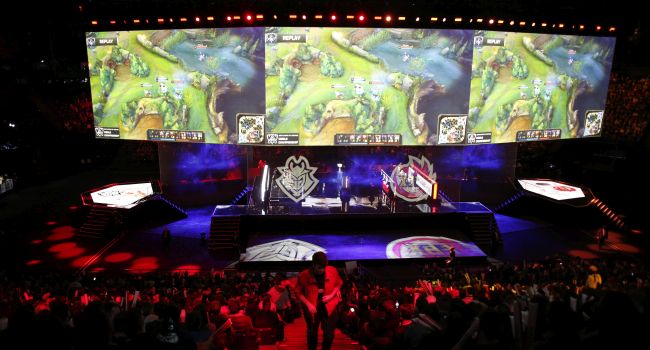 Daily Fantasy League of Legends Picks for DraftKings 3/25/20
Welcome back sports fans. It has been a dismal couple weeks with sports being canceled and suspended worldwide but never fear as I have dove headfirst into the world of Esports and League of Legends. I am not going to go as far as to say I am an expert after one week of research but I have learned a ton from merely breaking down the data on a player, team, and even league level.
I have already provided my initial notes and strategy in the chat(hit me up for that if you have not already read it over) and will now go over some matchups I like and teams/players I will be targeting. Let's get started.
Premium DFSR members get access to my expert sheets as a part of their membership. That's a $10 value every single month, just for signing up for a DFSR membership! Want my sheets on their own? Head on over to my Patreon Page.

Slate Breakdown
First things first. If you have been playing the LPL China league you know they play nightly and it is usually two or three-game slates. Not tonight. The Korean LCK league is now back up and running and with the same structure(best of 3), DraftKings has merged the two leagues into one six-game slate instead of two separate slates for each league. Teams will still only play teams in their league with their regular schedule and only affects us playing daily fantasy on DraftKings.
The first thing that came to mind with a structure like is was to compare the two leagues to see if one was possibly a better target. I looked at team kills per game on a league and team level. What I found was that the LPL averages over three kills per game more than the LCK about also about three more deaths per game. I also noticed that 10 of the 17 teams in the LPL average more kills per game on the season than the leader in the LCK league. I also wanted to look at recent form and dug into each league's last two weeks(25 games each). Last week each team played 12 games and the LPL out-killed the LCK 288-277 but the week before out-killed them 340-254. In those two weeks, a team in the LPL tallied 15 kills or more 25 times while that happened just 14 times in the LCK league.
By no means will I completely fade the LCK teams tonight but will most certainly have more exposure to the LPL league, especially in cash games. With that, let's take a look at some core teams and players to target tonight.
Oh My God(4-2, 9-6) vs. Victory Five(0-6, 1-12)
The first game of the night is a big one for OMG who can jump into a tie for fourth in the standings. Great news for them is that they face the worst team in the league in Victory Five who has yet to win a match this season and has won just once in 13 games. OMG has an average 1.08 kill to death ratio but V5 has been atrocious at just .46 on the season. This has all the makings of a 2-0 OMG shutout but with the affordable prices and elite matchup, it will be hard to pass up tonight, especially for cash games.
Top OMG Targets
Smlz(ADC) and Icon(MID) are my top targets. They have combined for 56 of 89 kills(63%) for OMG over their last three games and both come with a $7,600 price tag. Right behind them is Cold(SUP) who is the 6th most expensive player at the position and has the third-highest killed rate at the position. Next up is H4cker(JNG) who has a 3.6 KDA differential over his opponent. I would use him as an addition to a full stack in GPP only as he is not nearly the best Jungler on the slate(7th most kills per game and 2nd lowest damage rate).
FunPlus Phoenix(5-2, 12-5) vs. Bilibili Gaming(2-5, 7-12)
This is the most lopsided game of the night in the LPL league as FunPlus Phoenix has been absolutely dominating lately winning five straight matches including four straight shutouts and nine straight game wins. They are a -1200 favorite tonight against BLG and own them in the kill to death ratio with a 1.46 to BLG's .80 on the season.
It will be tough to fit FPX in cash games as their prices top every single position but you should most definitely be starting them for GPP as they have the highest upside of any team on the slate.
Top FPX Targets
If you are playing FPX, you should always be starting with DoinB(MID) who is one of the top players in the world and sits 3rd in kills per game(5.5) in the league. He has tallied 81+ points in five straight, 90+ in four of those, and 100+ twice. He also comes a bit cheaper than his teammate Lwx(ADC) who has also been in beast mode with 75+ DK points in five straight with 80+ in four of those and 100+ once. GimGoon(TOP) stands out a ton as well with a huge 6.6 KDA differential vs. his opponent(Kingen). You can really make a case for any of the FPX players as they have the top 3 players in my rankings, four inside the Top 10 and all inside the Top 25. 
DragonX(7-2, 16-7) vs. Hanwha Life Esports(3-6, 8-14)
The LCK team that has the most intrigue to me is DragonX and the only reason I have them over Gen.G is the PTS/$ value. The form is what really lines up here as DragonX comes in having won three straight matches via shutout(6 game win streak) while HLE have dropped five straight games and have lost 13 of their last 19 overall. DragonX also has the big advantage in kill to death ratio(1.33 to .8) and gold differential per minute(155 to -122). On a player level, DragonX has three players ranked 18th or better and all five inside the Top 30 in my model while HLE has just one player inside the Top 40 in my rankings(39th).
Top DRX Targets
From a PTS/$ perspective, I have Chovy(MID) #1 on DRX at just $7,400 but it is very close between he and Deft(ADC) who rank 10th/13th in model overall. Both have high creep scores with Deft having the edge in kills per game(4.0-2.6) but Chovy has the edge in overall KDA(5.9-4.5). Both players are in the elite tier for me tonight. After them, my favs are Doran(TOP) and Pyosik(JNG) who rank 26th and 18th in my model. 
FREE EBOOK
SECRETS TO CRUSHING DAILY FANTASY FOOTBALL!
DON'T SET ANOTHER LINEUP BEFORE YOU READ THIS BOOK.