Hockey Picks Daily Fantasy
Expert Advice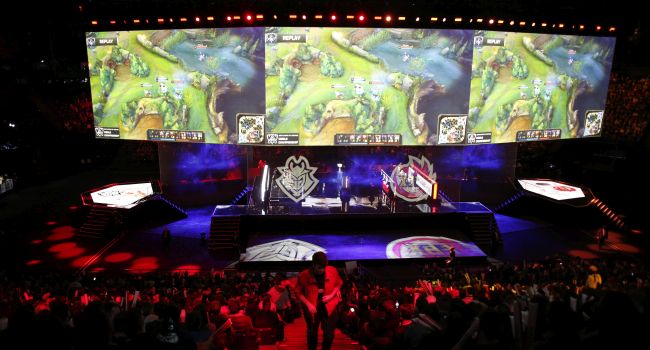 Daily Fantasy League of Legends Picks for DraftKings 3/26/20
Welcome back League of Legends fans. For the second straight night we get an inter-league slate with three games from the LPL(China) and three games from the LCK(Korea) leagues. Let's jump in and take a look at a couple of my core teams and players to target for DraftKings.
Premium DFSR members get access to my expert sheets as a part of their membership. That's a $10 value every single month, just for signing up for a DFSR membership! Want my sheets on their own? Head on over to my Patreon Page.

Top Teams to Target
Afreeca Freecs vs. Sandbox Gaming
In the first set of games, it is the LCK matchup between AF and SG that really stands out tonight. Not only is AF a -350 Vegas favorite with a -5.5 kill spread(Map #1), they also lead in almost every statistical category including Kills per game(11.3 to 10.3), K:D Ratio(.97 to .85), Towers per game(6.2 to 5.4), and Dragons per game(2.6 to 2.2).
The Freecs(way cooler to say) are also coming off a huge 2-1 win over T1 in their last game before the break and come in having won four of their last five games. At the individual player level, they have a huge advantage on paper as all five projected starters have a  3+ KDA while no one on SB is above 2.9 and two of them(TOP/SUP) are below 2.0 for the season. On the other side, SB comes in ice-cold having lost six straight and 12 of their last 15 games.
Pick - Afreeca Freecs
Sandbox has completely flipped their lineup over the last 2-3 games before the break so it will be interesting to see who start tonight(the sheet shows projected lineup correlated to last match starting lineup). The Vegas match spread(+1.5) favors the over here slightly(via BET365) which gives us more projected kills so sign me in all formats. It makes sense considering the Freecs last eight matches have all gone to a 3rd game with them winning five of them.
Top Targets(ranked) - Mystic(ADC), Kiin(TOP), Fly(MID)
Before the break, Mystic was an absolute beast gaining 29% of his team's total fantasy points over their last five matches. Two of those matches were losses but in those he still showed a floor of 50 points. This alone makes him a top target in cash games with that kind of consistency. Next up is Kiin at TOP as he has also been consistent gaining at least 21% of the team's total fantasy points in each of his last five matches with 10+ assists in four of those while averaging 893 creep score per match. Fly slides to #3 as he has not been as consistent and has not been racking up the kills or creep score like Kiin who is a lot cheaper. If targeting Freecs, he is still on the priority list in all formats.
Rogue Warriors vs. Dominus Esports
I am sticking in that first game window for team #2 on my list tonight for a couple of reasons. It starts with the lower scoring nature of the LCK which is very apparent when the dominant teams shut teams out. The kill differential is huge compared to shutout kill totals for teams in LPL. I love T1 and Gen.G tonight but fear both could shutout their opponent and thus lower their expected upside.
The first bit of news here for the Rogue Warriors was the dismissal of WeiYan from the team as he was accused of match fixing. Taking his place will be Haro who last played on the 13th of March. While Rogue Warriors have not been great, Dominus has been much worse losing four straight matches, all by shutout, and have also lost six of their last seven matches in 2020.
Pick - Rogue Warriors
The MID/ADC combo is only $200 more than the Freecs but the TOP/JNG positions is where the PTS/$ goes down a bit as both are over $7K tonight. Either way, I see this match going three games and Rogue Warriors have a 13.8 to 9.2 kill per game advantage so I will be loading up on them as my second favorite team.
Top Targets(ranked) - ZWuji(ADC), Ley(SUP), Crazy(TOP), Ruby(MID)
I lead off with ZWuji(ADC) who is the most expensive but has also been the most dominant with a team-leading 146 combined kills/deaths over the team's last five games including a 65.2 and 128.5 point effort in two losses. Correlation of Support and ADC are big so you can also pair him Ley(SUP) who has tallied 22+ assists in four of his last five matches contributing to 21.6% or more of the total team fantasy points in each of those. Consistency across this team is what really stands out as Crazy(TOP) has contributed 21%+ of the team's fantasy points in five straight matches and Ruby(MID) sits with 22%+ in each of his last five as well.
FREE EBOOK
SECRETS TO CRUSHING DAILY FANTASY FOOTBALL!
DON'T SET ANOTHER LINEUP BEFORE YOU READ THIS BOOK.