Basketball Picks Daily Fantasy
Expert Advice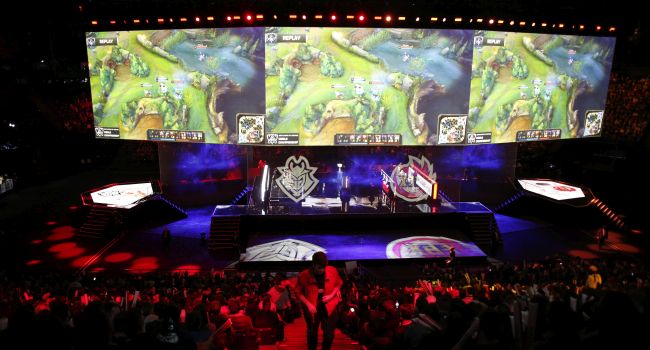 Daily Fantasy League of Legends Picks for DraftKings 3/28/20
Welcome back League of Legends fans. Being cooped up inside for the last 13 days I didn't even realize it was the weekend again until I saw the LEC and LCS slates. This is what my life has become. How are you all holding up through this? First up on Saturday is a five-game LEC slate starting at 12 pm ET followed but a five-game LCS slate at 5 pm ET. Both leagues are one-game matches and overall, this is why I look at stats on a per-game basis rather than per match. With that said let's jump in and take a look at a few core teams to target in both leagues.
Premium DFSR members get access to my expert sheets as a part of their membership. That's a $10 value every single month, just for signing up for a DFSR membership! Want my sheets on their own? Head on over to my Patreon Page.

LEC Slate
Fnatic vs. Team Vitality
As always I will start with my favorite team on the slate and for the LEC that is Fnatic who come into this one tied for 2nd in the league with a 13-4 record(76%). They have already beat Team Vitality handily this season, come in off two straight wins since the break and seven of their last eight overall.
They have a huge advantage in every area starting with kills per game as they average 14.6(3rd best in league) while Team Vitality sits 2nd last in both kills(7.2) and deaths(14.9) per game. Fnatic also has a huge advantage in golf differential(181 to -264), towers per game(7.6 to 3.1), and dragons per game(3.1 to 1.3). Look for them to dominate.
Players to Target

From a PTS/$ perspective, I start with Bwipo(TOP) who has been awesome since the break with 13 kills, 21 assists, and just five deaths in three games for an average of 30.5 fantasy points per game. I would even consider him in the Captain spot for cash games on DraftKings for salary relief. Rekkles(ADC) is up next as he is 5th in FanDuel and 4th in DraftKings points per game on the season and since the break has tallied 12 kills, 20 assists, and just one death in three games. Nemesis(MID) comes at a big discount and can rack up the points in the middle and makes a nice option and Hylissang(SUP) is ranked #2 at the position today but 3rd in price on DK and 4th on FD.
FC Schalke 04 vs. Rogue
For my second pick, I am targeting an underdog in FC Schalke for a couple reason starting with their form. They are coming off a tough loss vs. the top team in the league but had won three straight before that and their loss to Rogue earlier in the season was during a 13 game losing streak. Rogue's form has been going the opposite direction as they are coming off a loss to SK gaming on Friday which was their third straight.
Overall, I like the pTS/$ Schalke players provide and the line is very close and this would be my top upset of the slate.
Players to Target
Innaxe(ADC) is at the top of my list as he has averaged over 30 fantasy points per game over his last four games including a 33.6 in a loss on Friday. Up next is Abbedagge(MID) who leads all players with a 35.3% damage rate on the season. Odoamne(TOP) is another solid choice as he has tallied 10 kills, 16 assists, and just six deaths over his last two games averaging nearly 35 fantasy points per game.
LCS Slate
Cloud9 vs. Evil Geniuses
This LCS slate is very interesting in that all the games are very close from a Vegas perspective as demonstrated but Could9 leading the way as a -300 favorite. The league so far has been C9 and then everyone else as they Evil Geniuses, who are in 2nd place, by six games with their near-perfect 15-1 record. They ran over EG earlier in the season 22 kills to 5 with a 16,000 golf differential.  Cloud9 has the advantage in every single area in this matchup and will be my top team on the slate.
Players to Target
Take your pick here as C9 has the top 4 players on the slate going off my rankings and all of them rank inside the Top 10. Zven(ADC) is the most expensive player on the slate and for good reason, as he leads everyone in kills per game(5.1), KDA(16.4), CSM(11.1), and overall fantasy points per game on the season(31.3). It makes perfect sense to pair Zven with Vulcan(SUP) who is my top-ranked player at the position and is the only player at the position to average over a kill per game with his league-leading 8.9 assists per game(among Supports). Nisqy(MID), Blaber(JNG), and Licorice(TOP) are all in great spots as well and safe in all formats.
Golden Guardians vs. Counter Logic Gaming
Picking a second team on this slate is the biggest challenge of the night and then if you want to fit C9, you need to find a team that is affordable as well. Despite both of these teams coming off three-game losing streaks I am leaning the Guardians as they are still mathematically in the playoff race while CLG is long out of it with a dismal 3-13 record. They have a slight advantage in gold and towers and have a -4.5 kill line as a -163 favorite in a game with the highest kill total(24.5). Sign me up!
Player to Target
FBI(ADC) gets priority for me as he is the only guardian ranked inside the Top 20 in my rankings and leads the team in CSM(9.5) and damage %(32.1%) and is the only player on the team with a positive KDA differential vs the opponent. After FBI it is a tossup so start with the ADC/SUP correlation and get Huhi in your lineup.
FREE EBOOK
SECRETS TO CRUSHING DAILY FANTASY FOOTBALL!
DON'T SET ANOTHER LINEUP BEFORE YOU READ THIS BOOK.