Basketball Picks Daily Fantasy
Expert Advice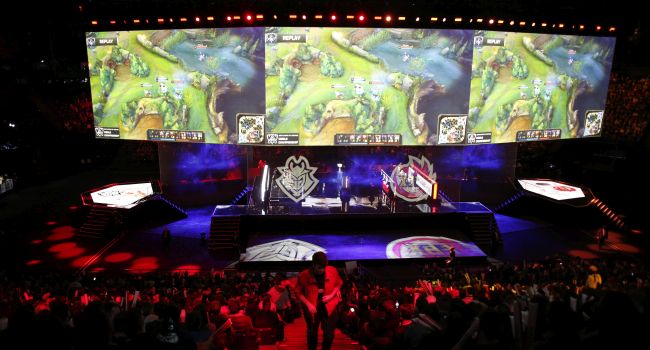 Daily Fantasy League of Legends Picks for DraftKings 3/31/20
Welcome back League of Legends fans. We get treated to a smaller two-game LCS slate this today but I will be turning my attention to the two-game LPL slate starting at 3 am ET. It starts with one game between teams outside the playoff picture and one game between two teams firmly in the playoff picture. Let's break down each matchup and get into my favorite teams and players on the slate.
Premium DFSR members get access to my expert sheets as a part of their membership. That's a $10 value every single month, just for signing up for a DFSR membership! Want my sheets on their own? Head on over to my Patreon Page.

Top Teams to Target
Edward Gaming vs.
LGC Gaming
The slate starts with the 15th ranked LGD Gaming facing the 9th ranked Edward Gaming. While there are only two games separating them in the standings, EG has been much better in terms of a game by game basis as they have won 52% of their games while LGD has won just 37% of their games.
LGD is coming off a shutout win but taking away the shine is that it came against the worst team in the league, Victory Five. Before that win, they had lost three straight and six of their previous seven matches, thus sitting near the bottom of the standings. On the other side, EG is coming off a 2-1 loss at the hands of RNG but had won three of their previous four before that and also showing they can compete with the big guns shutting out eStar 2-0 in mid-March.
Looking at the stats, it is very close in terms of kills per game(LGD-14.0, EG-13.3) but EG has a big advantage in terms of kill to death ratio 1.31 to .89 on the season. They also get a slight edge in Towers per game(6.2 to 5.4) and Dragons per game(2.6 to 2.3). EG are the odds on favorite(-334) and my pick to win in a game that I think goes three games.
Player to Target
At the top of my list and the salary list is Hope(ADC) and for good reason, as he is riding a streak of five straight matches tallying double-digit kills and is averaging 87.6 DK points per match in that time. A close second for me is Scout(MID) who has also been on a killing spree lately with a four-game streak of double-digit kills averaging 83.4 DK points per match. On the season, these two combine for 56.1% of the total damage on the team.
As secondary plays, I like Aodi(TOP), Meiko(SUP), JunJia(JNG) in that order of preference.
Invictus Gaming vs. Oh My God
Game #2 on this slate is a little more clear for me as I have Invictus winning by shutout over a struggling OMG team. OMG did have a streak of four straight match wins under their belt but unfortunately, all four of those wins came against teams in the bottom 5 of the standings. They have really struggled against better competition including losing four of five games during a two-match losing streak to FPX and TES.
Form is where Invictus Gaming has the edge as they have won seven of eight matches in 2020 with their only loss coming to eStar who sits #1 in the standings. Looking at their last five wins(excluding the shutout loss to ES) they have averaged 20.9 kills per game and have scored under 20 kills in a game just three times in 10 games.
From a stats perspective, iG is averaging a whopping 17.2 kills per game(2nd) while OMG averages just 11 per game(13th). OMG has a slight edge in kill to death ratio(1.03 to .99) but iG has the edge in Gold per minute(120 to 59) and Towers per game(7.0 to 6.0).
Players to Target
While I prefer Hope/Scout(EDG) in cash games with their very consistent high floors(even in losses), I absolutely love the upside and discount with Puff(ADC) here. he can definitely put up a dud in losses but has tallied double-digit kills and assists together in four straight wins posting 106.8 DK points per game in that stretch. Rookie(MID) has been right there as well averaging 88.9 DK points per game in those four wins.
As secondary plays, I like TheShy(TOP), Southwind(SUP), Leyan(JNG) in that order of preference
FREE EBOOK
SECRETS TO CRUSHING DAILY FANTASY FOOTBALL!
DON'T SET ANOTHER LINEUP BEFORE YOU READ THIS BOOK.