Baseball Picks Daily Fantasy
Expert Advice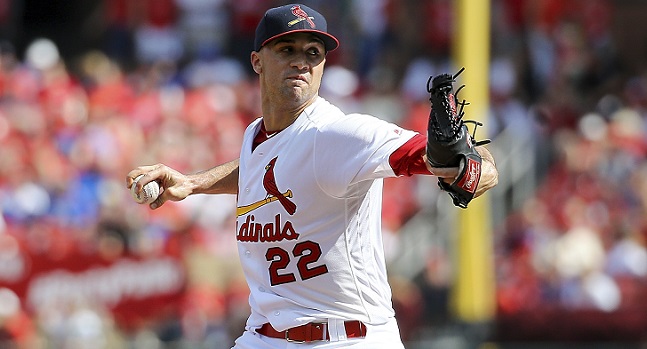 DraftKings and FanDuel MLB Picks for Opening Day Friday 7/24/20
Now's your chance to get DFSR PRO, which will give you access to our MLB, NBA and NFL optimizers and our new player lab! Get started for free by clicking the button below.
Pitchers

Justin Verlander FD - P 11200 DK - SP 11400
Opponent -
SEA (Marco Gonzales)
Park -
HOU
FD
- 41.63
DK
- 23.7
Sure, the Astros are cheaters, but that was only around the hitters right? The pitchers are all okay, right? Verlander closed off a second-straight career year after joining the Astros with another 12+ K/9 season with a second consecutive low 3's xFIP. Dude was just an aces ace and he lines up to start the season as the slate's best win odds pitcher with the Astros entering the game as -293 favorites over the Mariners. Verlander is a great cash game play especially with mitigating concerns around pitch count considering his workhorse history.
Jack Flaherty FD - P 10500 DK - SP 9000
Opponent -
PIT (Joe Musgrove)
Park -
STL
FD
- 43.81
DK
- 24.1
Flaherty is only 24 and settling into a stellar career based on the short term results. Through his first 350 major league innings he's struck out more than 10.5 batters per nine while walking three per. It's the latter number that is the only real concern but he got much more in control over the last 200 innings and he's becoming something of an ace. The Cards enter as -200 favorites against the Pirates and Flaherty is coming in considerably cheaper compared to Verlander. He isn't in the same K range, but that's built into the price and should fare well against an undermanned Pittsburgh team.

Nathan Eovaldi FD - P 7100 DK - SP 7100
Opponent -
BAL (Tommy Milone)
Park -
BOS
FD - 35.36 DK - 18.57
Is he good? Not really. Is he a decent favorite against a bad team? Maybe that's more like it. With the Red Sox jettisoning
David Price
,
Rick Porcello
heading to free agency and
Chris Sale
starting the season on the DL the team is left with precious few pitching options. Eovaldi is slated as the Opening Day arm and still comes in as a -200 favorite over the Orioles who still very much project to stink. Eovaldi struck out more than a batter an inning last season moving between the starting lineup and the bullpen but still managed to walk every living thing in sight. This is merely a price play based on win odds, some strikeout potential and the Orioles.

Catcher/First Base

Paul Goldschmidt FD - 1B 3500 DK - 1B 4200
Opponent -
PIT (Joe Musgrove)
Park -
STL
FD - 14.16 DK - 10.64
The Cardinals definitely didn't get the
Paul Goldschmidt
they thought they were trading for in 2019. He dipped from a .900 OPS guy on lock for about a half-decade to an .822 OPS with a drop-off in ISO to .219. Part of the overall issue was a big dip in BABIP from a career number of .348 down to .302 last season. That shaved off a lot hits and could have been the major culprit in the numbers. He hit more flyballs which could have led to the BABIP issues and I suppose there's some concern it repeats. But I think we are getting him as a solid value to start the season with the Reds posting the second-highest implied run line on this slate amongst available teams.

Rhys Hoskins FD - 1B 3400 DK - 1B 4300
Opponent -
MIA (Sandy Alcantara)
Park -
PHI
FD - 12.26 DK - 9.05
Hoskins may end up moving down a bit in the order this season, but he's coming on the cheaper side still with the Phillies posting one of the best implied run lines of the day against Alcantara. While never reaching the promise of his 212 plate appearances in 2017 when he rocked 18 home runs and was the toast of the town late in the season, he is still an .800+ OPS guy who's been basically platoon neutral.
Second Base
Kolten Wong FD - 2B 2500 DK - 2B 3700
Opponent -
PIT (Joe Musgrove)
Park -
STL
FD - 12.39 DK - 9.55
Wong projects as the near-everyday leadoff hitter for the Cardinals, at least when they face righties and is coming crazy cheap on both sites for that lineup slot. With a full run of games in 2019, Wong showed up speed he hadn't really produced since 2015, swiping 24 bags. He also got up to double-digit home runs with 11. The matchup against Musgrove offers the righty-lefty matchup for Wong who is much better in that split. Last season he had a 111 wRC+ and .339 wOBA against righties with a near-10% walk rate. If he's in the leadoff slot then Wong is a near cash game lock at these prices.
Look, if he's at the top of the lineup then Wong is the clearcut play at his prices in cash. I don't even really want to think about going another way. That being said, if things don't work out with the Cardinals' lineup or you want a pivot then there are a couple of other ways to go.
José Altuve
(FD $3800 DK $5000) is very expensive but also gets to face the lefty
Marco Gonzales
. Cheating or not (but mostly cheating) Altuve has raked lefties over his career.
If he gets the nod at the top of the lineup then
Cesar Hernández
(FD $2500 DK $3800)
is in a very good spot against
Danny Duffy
.
Shortstop

Xander Bogaerts FD - SS 3600 DK - SS 4900
Opponent -
BAL (Tommy Milone)
Park -
BOS
FD - 15.63 DK - 11.83
The Red Sox don't have
Mookie Betts
, but they still have plenty of firepower in the middle of the lineup with Xander posting the best season of his career in 2019. He finished with a .939 OPS, career-high 33 home runs and was very difficult to strikeout at only 17%. He was better against righties last season, but for his career has been significantly better against lefties with a .364 wOBA and 126 wRC+ in that split. Against
Tommy Milone
, one of the worst pitchers going on this initial big Friday slate, Bogaerts makes for an easy play on
FanDuel
. It's a little closer on
DraftKings
, but he still is at the top of the shortstop value list.

Paul DeJong FD - SS 2800 DK - SS 3900
Opponent -
PIT (Joe Musgrove)
Park -
STL
FD - 12.91 DK - 9.75
Cardinals are a mini-theme in these picks and DeJong could fit in here if you don't want to spend up for Xander (though that would probably be something of a mistake). DeJong had a sneaky 30 home runs last season though still couldn't get the OPS anywhere close to .800 which is a bit odd. The walk rate isn't terrible (9%) but the super low .259 BABIP cost him some other opportunities. If you think that number regresses to his career average (.292) then there is definitely upside for a guy coming cheaper to start the season.
Third Base

Matt Carpenter FD - 3B 2500 DK - 3B 3600
Opponent -
PIT (Joe Musgrove)
Park -
STL
FD - 13.14 DK - 9.8
Let's get this out of the way to start: Carpenter was an absolute trainwreck last season posting, by far, the worst numbers of his career with a .726 OPS , career worst 26% K rate and his lowest home run number (15) in the last five seasons. It was just all bad. There's reason to think the 2018 numbers were an outlier on the high end, but 2019 was probably the same on the low end. I suspect the truth is somewhere in the middle for the 34 year-old who is still a bit too *young* to be in full scale decline. His batter ball numbers were generally in line with his pre-2018 numbers and I do think we see the OPS climb back towards .800 this season.

José Ramírez FD - 3B 3500 DK - 3B 5200
Opponent -
KC (Danny Duffy)
Park -
CLE
FD - 14.81 DK - 11.16
It was truly the tale of two seasons for Ramirez in 2019. The first half as bad as anyone could ever imagine, never looking quite healthy and putting up a putrid .282 wOBA and laughable .654 OPS in 317 plate appearances. But the final part of the season was a different story. Over his last 178 plate appearances he was back at it with a 1.105 OPS, 176 wRC+ and .441 wOBA. This was more in line with what we saw him do in 2018. I suspect a full bounce back for the guy and he's not all that expensive on
FanDuel
.
Outfield

J.D. Martinez FD - OF 3900 DK - OF 4800
Opponent -
BAL (Tommy Milone)
Park -
BOS
FD - 16.76 DK - 12.59
Death, taxes and
J.D. Martinez
murdering lefties. Last year was no different with Martinez tuning up southpaws in a ridiculous way. He posted a .539 wOBA and 242 wRC+ in that split with a 1.381 OPS. These are cheat code numbers that are as good as you'll see in the game from anybody. Against
Tommy Milone
, a low-K, location pitcher JD is in the perfect spot to put up numbers. A mini-Red Sox stack in cash is definitely do-able with Xander and JD as the core plays hitting in the middle of the order.
Even in reverse platoon, I think you can consider
Andrew Benintendi
(FD $2700 DK $3800) on both sites if he sticks at the top of the lineup.

Andrew McCutchen FD - OF 2800 DK - OF 4600
Opponent -
MIA (Sandy Alcantara)
Park -
PHI
FD - 13.11 DK - 9.84
Mccutchen suffered an ACL tear in 2019 that forced him to miss the remainder of the season. But all signs point to a full recovery and he is projected to slot into the top of the Phillies' order. He played about a third of the season after signing the contract with Philly and was solid posting a mid-800's OPS with 10 home runs in 262 plate appearances. The speed wasn't there, swiping only two bags but to be fair, stolen bases haven't been a huge part of his game over the last few years. He's too cheap on
FanDuel
if hitting leadoff against Alcantara and
DraftKings
is fairly priced for the matchup.
Along those same lines,
Bryce Harper
(FD $3900 DK $5000) could also be primed for a big game in this matchup. At the price points, I prefer JD, but the Phillies could be popular stacks as well.
And finally, in terms of near punt play value
Jay Bruce
(FD $2100 DK $3900) is coming near the minimum on
FanDuel
and should start the season in the outfield for the Phillies. He'd make for a great way to fit some of these higher salary guys into the mix.
GRAB A FREE TRIAL OF OUR PROJECTION SYSTEM, AND CHECK OUT DFSR PRO!
FREE EBOOK
SECRETS TO CRUSHING DAILY FANTASY FOOTBALL!
DON'T SET ANOTHER LINEUP BEFORE YOU READ THIS BOOK.